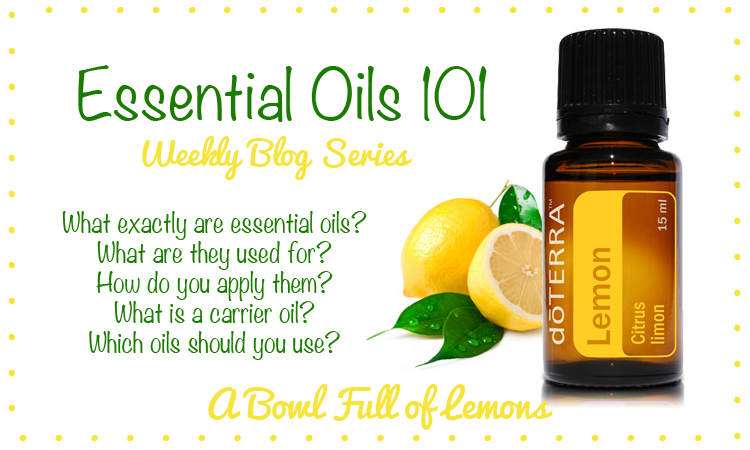 Over the next few weeks, I will be showing you how to incorporate pure essential oils into your home & daily living.  You will learn the amazing benefits of these valuable oils.  Today I am introducing you to what they are and will give you the basic overview.

What are pure essential oils?
Essential oils are natural aromatic compounds found in the seeds, bark, stems, roots, flowers, and other parts of plants. They can be both beautifully and powerfully fragrant. If you have ever enjoyed the gift of a rose, a walk by a field of lavender, or the smell of fresh cut mint, you have experienced the aromatic qualities of essential oils. In addition to giving plants their distinctive smells, essential oils provide plants with protection against predators and disease and play a role in plant pollination.  Essential oils are used for a very wide range of emotional and physical wellness applications. They can be used a single oil at a time or in complex blends depending on user experience and desired benefit.  To learn more about the safety and proper use of essential oils, visit here.
Try this at home: Squeeze the peel of a ripe orange. The fragrant residue on your hand is full of essential oils.

Essential oils are administered in three ways:
1. Diffused aromatically (aroma diffuser)
2. Applied topically (with or without dilution by a carrier oil)
3. Taken internally as a dietary supplement (by placing in a capsule)

AROMATIC USES
Our sense of smell influences many physiological pathways including the stimulation of hormones and other metabolic processes. Aromatherapy is founded on the body's predictable response to specific olfactory stimuli. Essential oils are widely used in aromatherapy applications. Certain essential oils, when diffused in the air, can be very stimulating while others can be calming and soothing. Beyond emotional benefits, diffusing essential oils can purify air of unwanted odors and some airborne pathogens.   Essential oils can also be used as cleansing and purifying additives to laundry and surface cleaners throughout the home.  Also, when diffused, essential oils have been found to reduce the amount of airborne chemicals and to help create greater physical and emotional harmony.
What type of diffuser should I use?
1. Cool Air Nebulizing Diffuser – Uses room-temperature air to break the oils into a micro-fine mist that is then dispersed into the air, covering hundreds of sq ft in seconds.  The easiest and simplest way of putting a fine mist of the whole oil into the air for inhalation is to use a nebulizing diffuser.
2. Ultrasonic Diffuser – Uses ultrasonic vibrations to convert oil mixed with water into a fine water vapor. When diffused in this manner, the oils, with their oxygenating molecules, will then remain suspended several hours to freshen and improve the quality of air.
Remember…
- Low or no-heat essential oil diffusers are recommended as they do not change the chemical structure of the oil being diffused.
-  The greatest therapeutic benefit is received by diffusing oils for only 15 minutes out of an hour so the olfactory system has time to recover receiving more oils. You can achieve this throughout the day.  There are timed diffusers available that can be set at 15 minute increments.
TOPICAL USES
Due to their natural molecular composition, essential oils are easily absorbed by the skin and can be safely applied topically. Application of essential oils can have immediate, localized benefit to the target area of application. They have restorative and calming properties and can be used effectively with massage and beauty therapy. They are also natural disinfectants. The chemical structure of essential oils also allows them to be absorbed into the bloodstream via the skin for internal benefit throughout the body.
How do I apply topically?
1. Rub the oil onto the souls of the feet – The feet are the second fastest area of the body to absorb oils because of the large pores.
2. Quick-absorbing areas include behind the ears and on the wrists.
3. Rub onto area of concern.  (Example, bug bites, chest, temples, etc.)
*Before applying essential oil topically, you must read the directions.  Some oils need a carrier oil to be applied topically.  See charts below.
The reference charts below show the proper application of doTERRA oils.  
A = Aromatic (Using a diffuser)
T = Topical (Rubbing onto the skin)
I = Internal (Ingesting)
N = Neat (Can be applied with NO dilution)
S = Sensitive (Dilution may be required if sensitive skin)
D = Dilution required (MUST use carrier oil)
*For detailed instructions on how to apply essential oils, refer to the Modern Essentials 4th Edition Guide or online at http://www.everythingessential.me/index.html.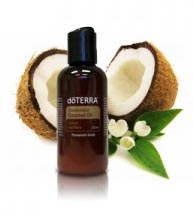 What are carrier oils?
Carrier oil, also known as base oil or vegetable oil, is used to dilute essential oils and absolutes before they are applied to the skin in massage and aromatherapy. They are so named because they carry the essential oil onto the skin. Carrier oils do not contain a concentrated aroma.  They are used because most essential oils are too concentrated to apply directly to the skin. The carrier oils used should be as natural and unadulterated as possible.
Types of Carrier Oils
Coconut Oil (Fractionated)
Grapeseed Oil
Jojoba Oil
Olive Oil
Safflower Oil
*To learn more about carrier oils, visit here. Always use a carrier oil with small children, babies, and those with sensitive skin.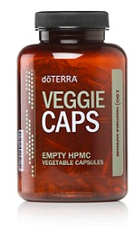 INTERNAL USES
Essential oils can also be used as dietary supplements supporting a variety of healthy conditions. Some essential oils have powerful antioxidant properties while others help support healthy inflammatory response in cells. Many essential oils are generally regarded as being safe for dietary use, but some oils should not be taken internally. Do not use any essential oil product internally that does not have the appropriate dietary supplement facts on its label.
1. You can add essential oils to veggie capsules yourself - (by following the directions in an essential oil guide)….
2. You can also get essential oils already prepackaged in capsules. – The capsules pictured below are the Lifelong Vitality Pack by doTERRA. I have been using these and LOVE them!  There are so many benefits to internally taking pure essential oils.  The Lifelong Vitality Pack is a specific set of nutritional supplements explained by dōTERRA as… "Alpha CRS+®, xEO Mega, and Microplex VMz®   a comprehensive dietary supplement program of essential nutrients and energy factors for lifelong vitality and wellness."  Similar nutritional supplements are provided for children and others not able to take capsules in liquid and chewable form. Go to IQ Mega and A2Z Chewables for detailed descriptions."  To get all of the benefits and details about the Lifelong Vitality Pack, you can view this page.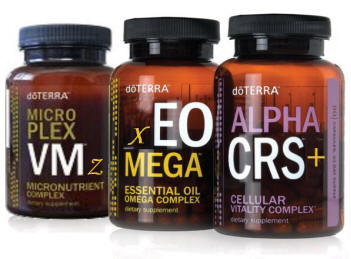 CLEANING WITH ESSENTIAL OILS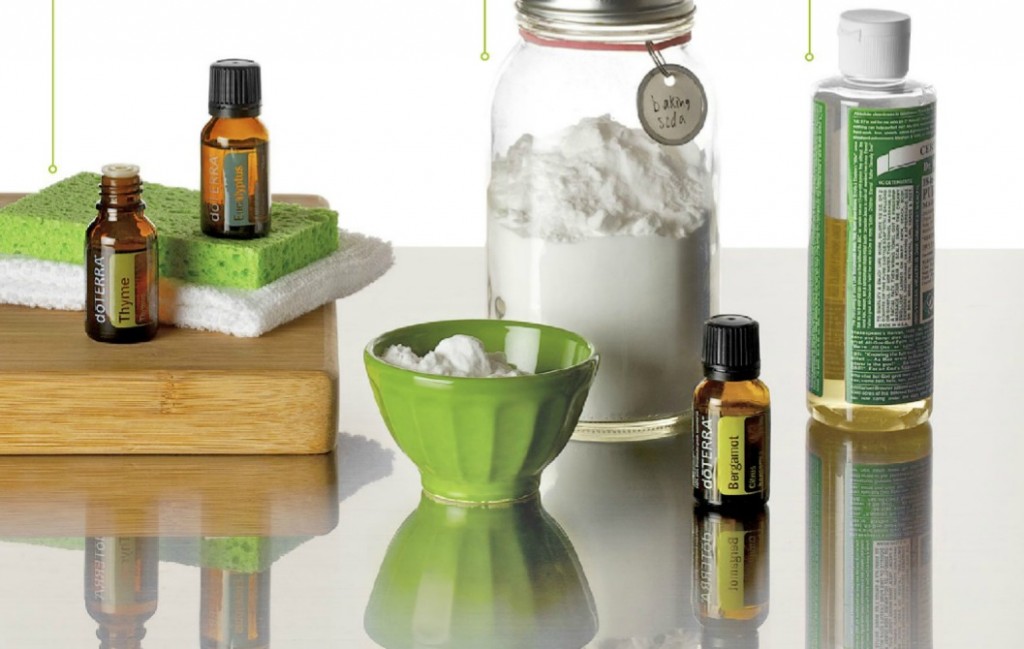 Replacing household disinfectants with all natural cleaners is something everyone should be doing. The many studies have concluded that the cleaners you purchase at the store are TOXIC. That means, they can make you ill. There are a few companies out there who offer all natural cleaning products, including Shaklee.  I use their Basic H for most of my household cleaning. It works great by adding pure essential oils to it, to help kill bacteria and germs & freshen up naturally.  There are so many ways to clean with essential oils.  I will be sharing them with you on the blog soon.
Essential Oils clean by…
Disinfecting
Deodorizing
Eliminating Mildew
Eliminating Mold
How will I know which oil to use?
If you will be using pure essential oils, I highly recommend purchasing the Modern Essentials 4th Edition Guide.  It is a personal usage guide that will explain what each oil is and how it can be used. You can look up ailments and learn which oils are recommended for use.  It also contains cleaning & body care recipes!  You can also look up ailments & health concerns at this website http://www.everythingessential.me/index.html.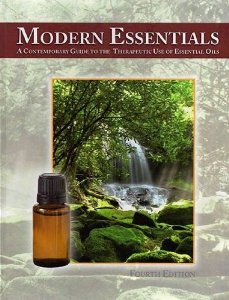 Don't know where to begin? Starting next week, I will teach you about all the different pure essential oils and how to use them.  If you have any questions before then, you are welcome to email me at abowlfulloflemons@gmail.com or visit my website  www.mydoterra.com/abowlfulloflemons.
Tags: essential oils 101, healthy living
Blog, doTERRA, healthy living, March 2013, Pure Essential Oils Posted in 19 comments