Wow, Day #1 is over and we already have a break!  (Remember, we are taking Sundays off to rest for the week to come). I'm so glad you are all participating in the 21 days to getting organized challenge. I am so ecstatic to see this many of you are participating.  There is some amazing inspiration going on here! Don't you think? I have A LOT more in store for you in the coming weeks.  Tomorrow is day #2 so be ready for some more organizing!!  Rest well.
Now, on to today's post…
Hiring all great bloggers (and-non-bloggers)!Would you love to stay at home with your children AND earn income while doing it?  Do you have a blog thats not making you any money??  I say thats completely crazy! If you are blogging, why not earn money as you do it?  If you are interested in earning extra cash for a car payment, house payment, college expenses, vacations, shopping money to the Container store (okay, I put that in there for the organizers out there)… then email me because I would LOVE to help you do it! I want to help you achieve success.  In this economy, its always nice to have a back-up plan and income.You dont have to be a stay at home mom.  You can be retired, a college student, a single gal or dude. Anyone can do what I do! Even if you don't have a blog, if you have good people skills you can become successful with Shaklee, just by sharing the greatness of their fabulous "green" products.

I am a Shaklee Distributor (duh… it says it all over my blog 🙂 and I earn money while blogging about organizing and cleaning my home!  I LOVE what I do and I'm able to stay home and raise my three kids while doing it. Im a registered nurse & a photographer as well… but having a Shaklee business means "the security of extra income will allow me to be able to go to the basketball games & dance recitals instead of missing everything because I had to work".  
The great thing about being a Shaklee Distributor, is you can work as little or as much as you want to! 
Choosing the Shaklee lifestyle has been the best decision we have ever made.  I can honestly say its the easiest job I have ever had too… and the best.  It allows me to be a MOM! Go Shaklee… whoo hooo!  I love the fact that my job has created a safe home environment for my family, which is extremely important to me!  If you love the products like I do, than sharing them with others will be easy for you!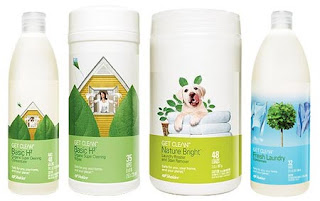 If you are interested in joining my team & becoming my partner in crime, you can have your own Shaklee business too!  Email me here and I will send you all of the infomation you need to get started.  I will also be your support system to help you with anything you need.
Here are a couple of videos that have inspired me greatly.  They have good insight on the Shaklee business & lifestyle as well. They are a must watch if you are even slightly interested in what I have shared with you today.
Real Shaklee stories… (I could have only shared one video here, but I think all of these videos are a must watch to understand what Im trying to show you).
and two more very inspiring stories…
The Author of Rich Dad-Poor Dad speaks about the two types of people. Those who want a "secure job & life" (the poor thinkers) and those who "don't want to work for the rest of their lives".  They want to become successful,work hard in the beginning, and reap the rewards early on
. (The Rich thinkers). 
Life changing
 information in this video.
I look forward to helping you make your dreams a reality. 
Always remember Dream, believe, achieve!
IF YOU WOULD LIKE TO VISIT MY "Shaklee Team Blog" for more detailed information, please email me and I will send you a personal invitation (Its a private blog).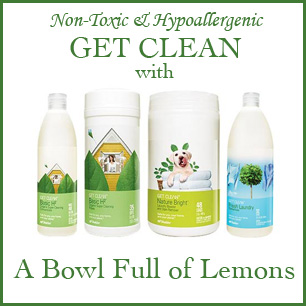 Shaklee Opportunity Posted in 9 comments