My friend Sally over at

"Are They Twins"

is sharing her "Shaklee" experience with us today. She has been one busy mamma. While she is busy cleaning, Im busy planning our upcoming week of the challenge.  I would LOVE to hear some of your input. What would you like to see in the challenge?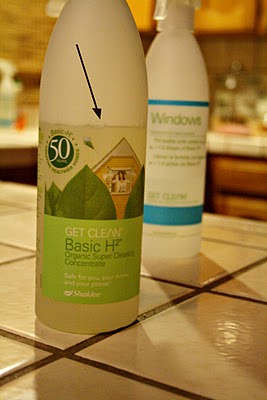 Hello, my name is Basic H2. I like long walks on the beach and cleaning spilled chalkboard paint off your carpet.
I'll see you all bright and early tomorrow for some more organizing!
If you want some "cute" Get Clean Shaklee products for your home, you can visit my Shaklee website here or email me for my "specials".
If you have purchased Shaklee products from me and would like for me to "feature" your blog, just send me an email.

featured Posted in 16 comments