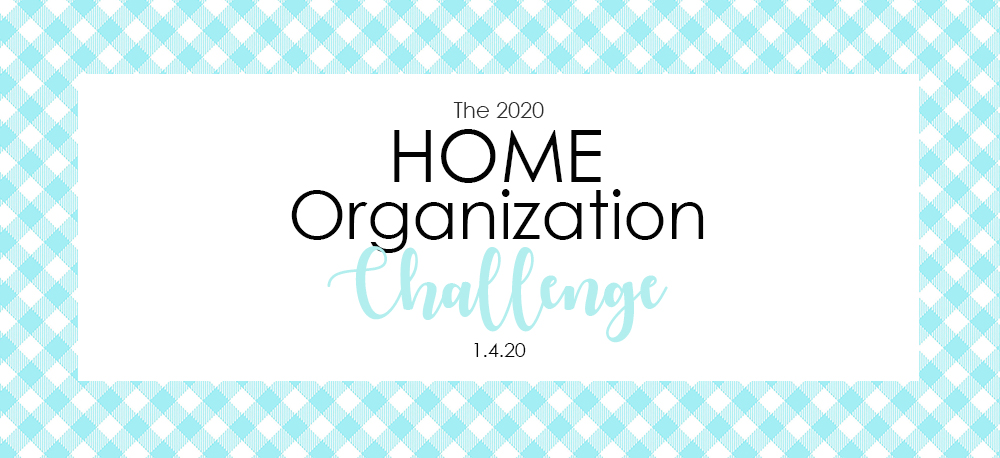 Happy New Year, friends! It's time to prepare for the 9th annual 2020 Home Organization Challenge. The challenge will officially begin on January 4th. Over the next 14 weeks, we are going to clear the clutter and take control of our homes. We will work our way through each space, purging and donating the things we no longer use or need. We will simplify each room and create spaces that represents who we truly are! Are you ready for a challenge?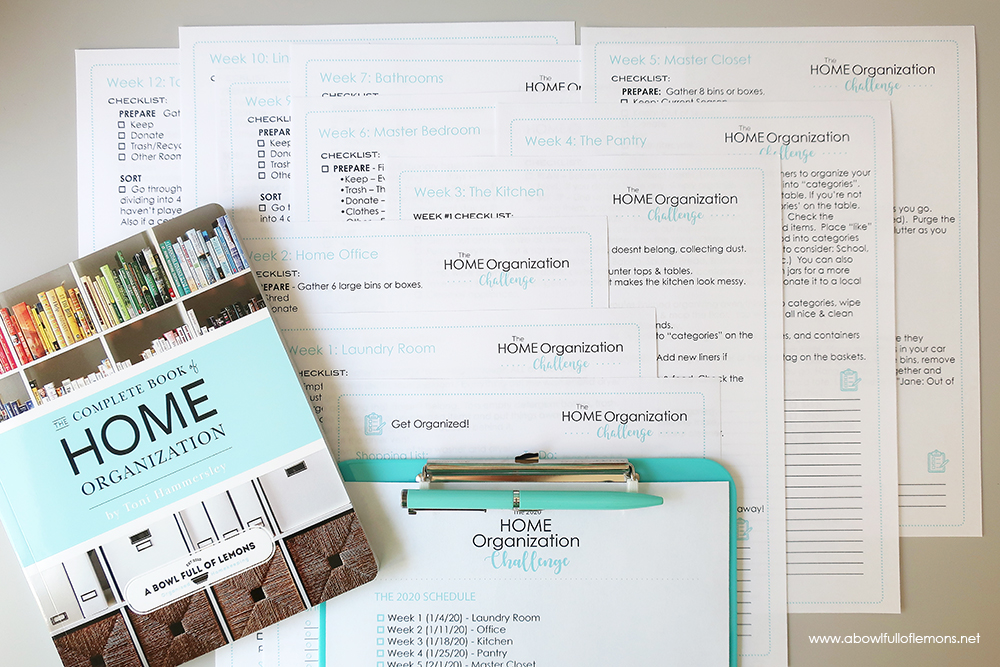 The challenge is broken down into 14 spaces & 14 maneagable weeks. You will have one week to clean and organize each space. Take more time, if you need though. (You can find my teal clipboard here).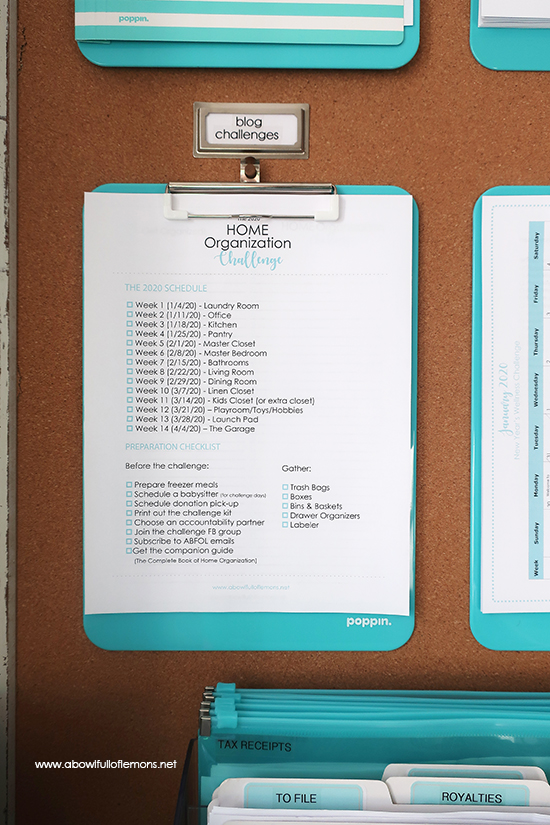 This year, I've included a checklist for you to jot down anything you need to purchase or do during the challenge. You can print one for each week, or use one for the whole challenge.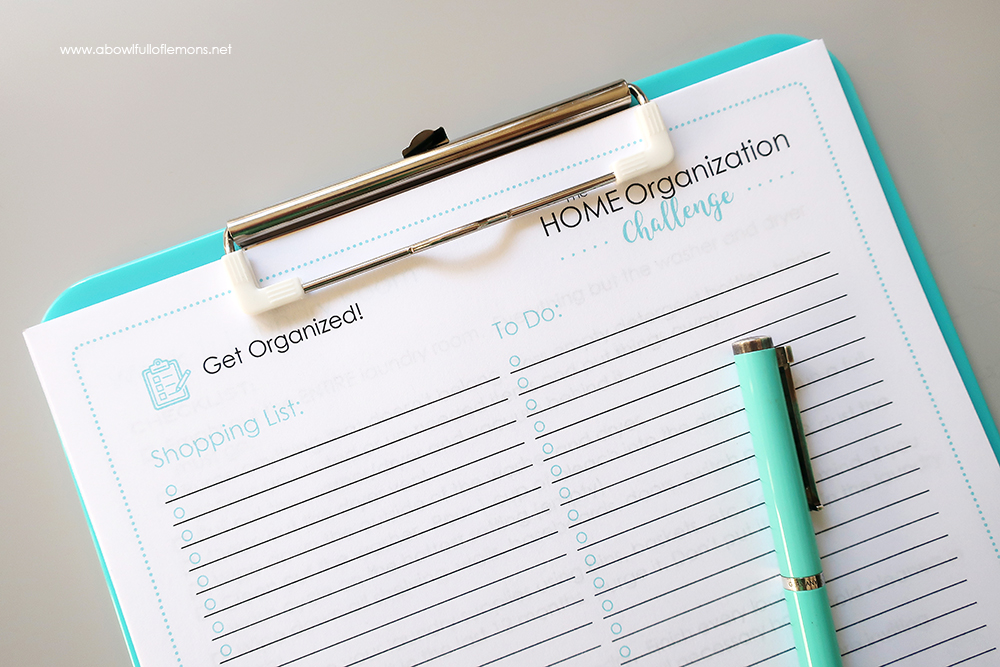 Be sure to get the challenge companion guide and my cleaning book, to help you navigate through the challenge. The Home Organization book contains the 14 week challenge as well as checklists, tips, and tons of photography to inspire you get organized. The cleaning book has tons of homemade cleaning recipes that you can use during the challenge as well as tips, cleaning checklists, and ideas.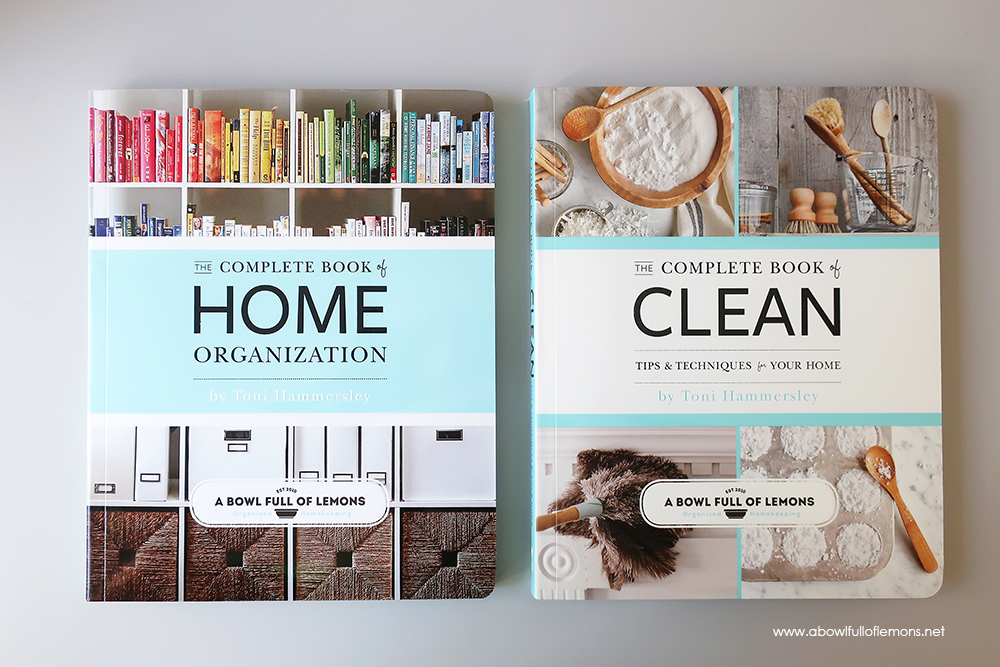 Below is the 2020 schedule. You'll notice that it's different from previous years. I thought it would be fun to switch things up a bit, so this year we are starting in the laundry room.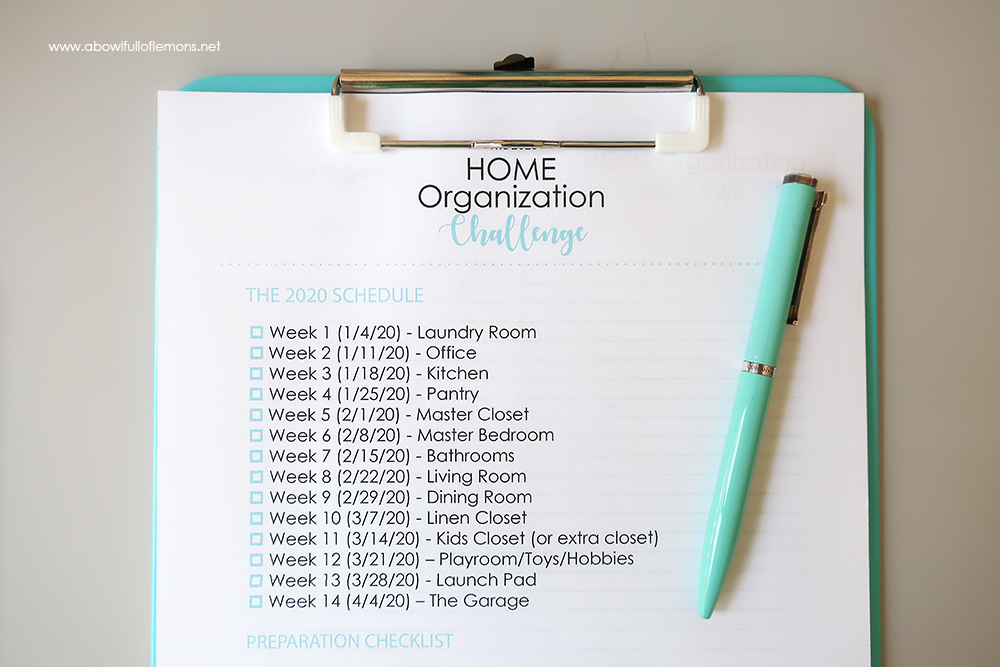 Print the free challenge kit out here.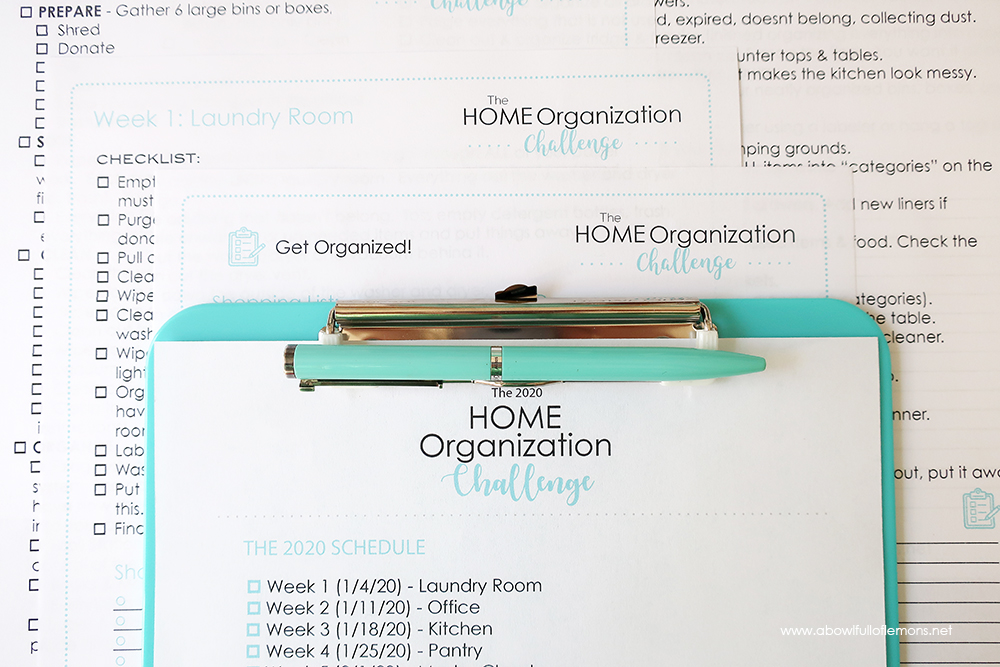 Thanks for joining me again this year. I'll see you back here on the 4th when you'll get your first assignment. Happy New Year!
~Toni
Tags: 2020 home organization challenge
2020 Home Organization Challenge, Blog, printables Posted in 0 comments