To help alleviate paper clutter and pile ups, I created a command center for our home.  
It has been a blessing to have this and really keeps the kitchen cleaner.  I purchased this calendar for $1.98 at walmart! It was a great alternative to those expensive hanging calendars that can cost up to $20. (I have to think outside the box since we are on the Dave Ramsey Plan). The file box came from Target a while back.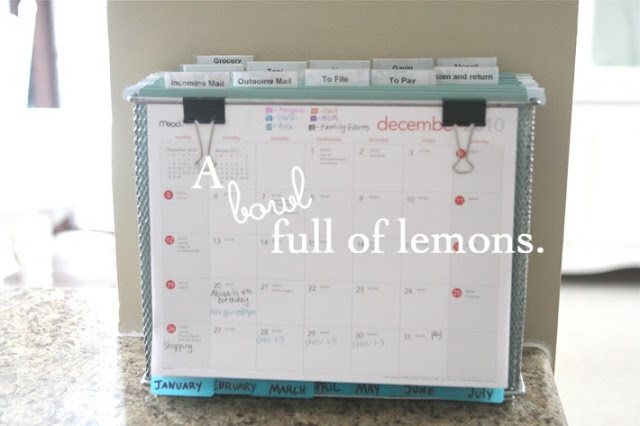 My calendar isnt really this bare… but I just filled it in this week. Next month has ink on every day! 🙂 (cheer, dance, basketball, preschool, school volunteering, church, work, book club, bunko, plays, etc..etc..etc.)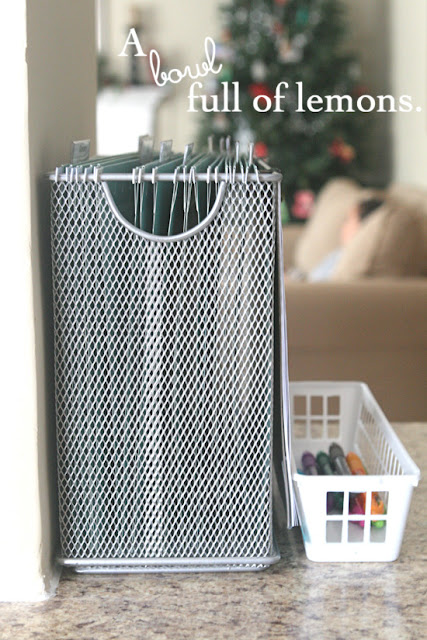 I used extra hanging file folders from my office filing project last week.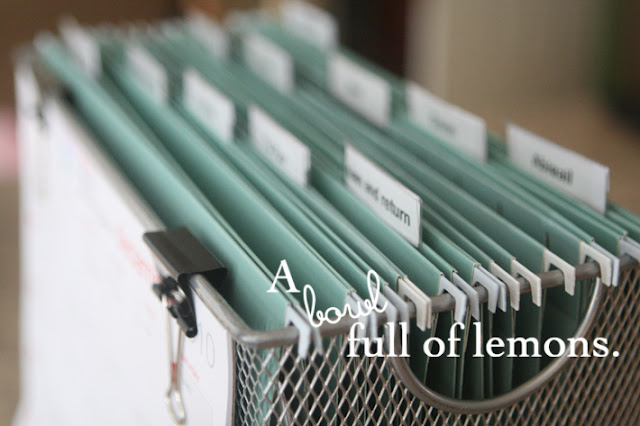 I labeled each file folder according to what stacks up on the kitchen counter… so no more paper piles!
1. Incoming (unsorted) mail
2. Outgoing mail
3. To File (sorted mail or papers)
4. To Pay
5. Sign and return (kids stuff mostly)
6. All family members get a folder
7. Grocery list & coupons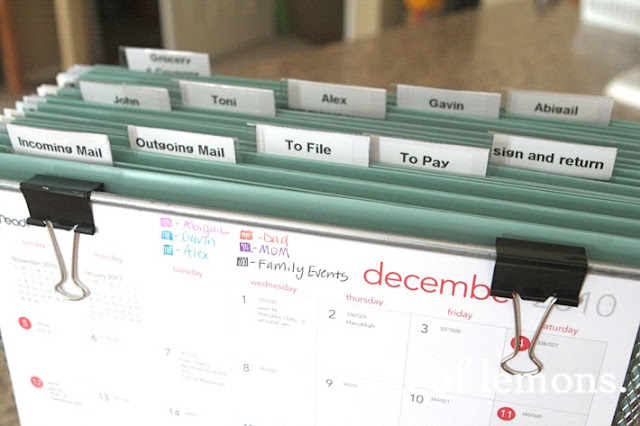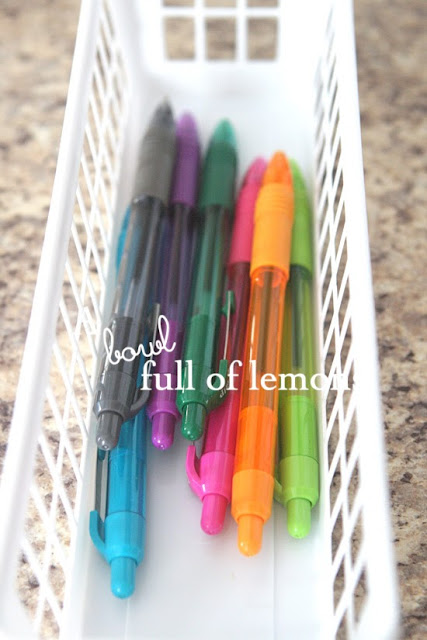 I color coded each person on the calendar  and I keep a basket with the colored pens in front of the file box.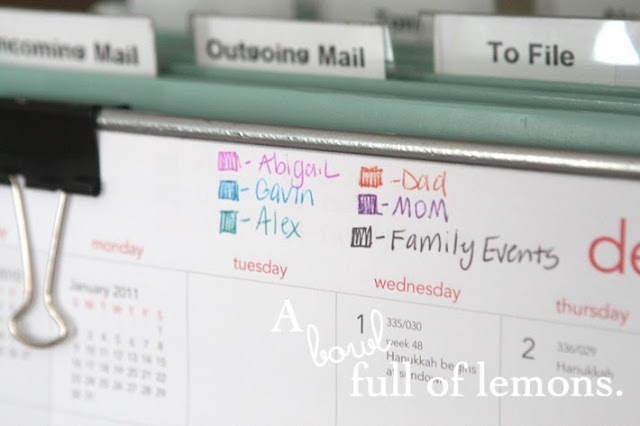 I used office clips to attach the calendar on the file container.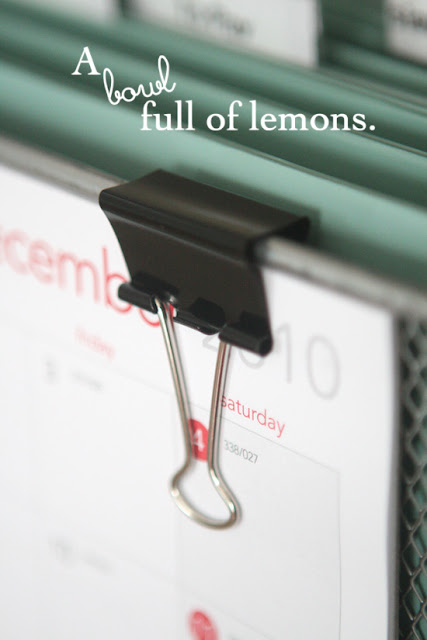 I chose this specific box because it had handles, which makes it easy to carry from my kitchen to my office to file as needed.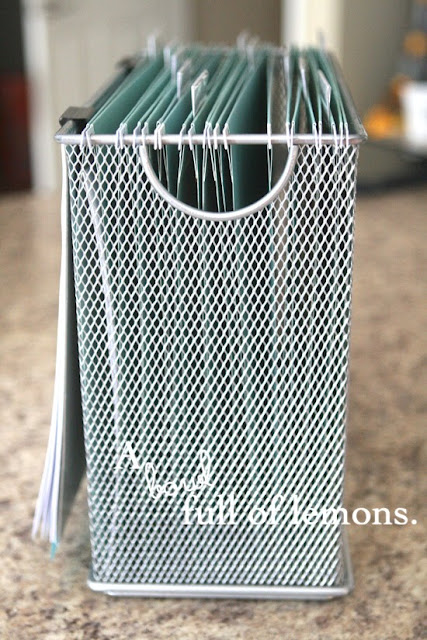 I placed file tabs at the bottom of each month for easy navigation from month to month.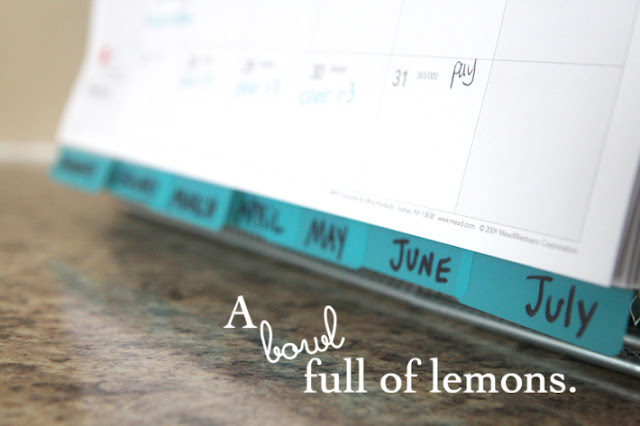 Since this where I go through my mail, a paper recycle can was a must have within reach.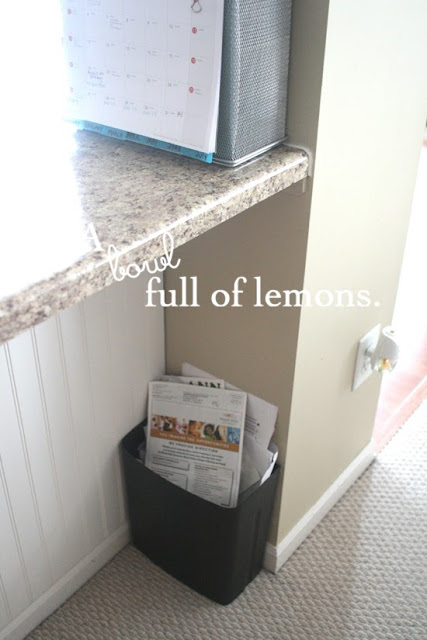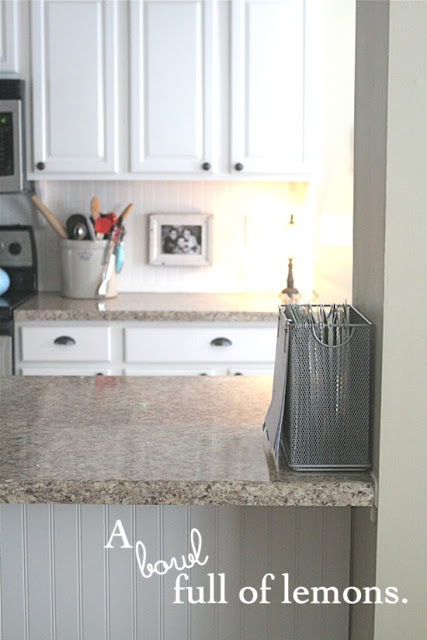 What kind of system do you have to keep the paper clutter away?

calendar, command center, filing, labeling, mail station, Organize Posted in 40 comments