We are in the 13th week of organizing our homes.  This week we venture into the dreaded master closet.  If your closet is full of clothing that no longer fits, if there is a mountain of shoes you don't even know you own, or if your closet is in such disarray, you get palpitations walking into it, you really need the challenge this week.   Take your time this week.  Pull out everything from your closet onto the bed.  Go through it all!  If you have the means, purchase some nice new hangers and shoe boxes.  You spend a lot of money on your wardrobe.  Take care of it!!  Once you are finished organizing the entire closet, take a picture and share your hard work with everyone here on this post.  Good luck with the challenge. This is a big one!!
 Home Organization 101
If you would like to join our organizing challenge, sign up (here) on the event page.  Once you are signed up, join the Home Organization 101 group page on Facebook (HERE). On this page, you can ask questions, post pictures, and support each other during this 14 week process. 
 If you are joining the challenge, please place the challenge button on your blog. If you don't have a blog, please share the challenge on your Facebook page, Twitter, or Instagram.
Week #13 – THE MASTER CLOSET
We only have 1 more week to go!!  Yay! This week we are organizing the master closet.  Your goal for the week is to purge, clean, and organize your master closets. I bet you really need this challenge!!
THE PROCESS
1. Take a picture of your space "before" you start & share it with the facebook group here.
2. Gather up 4 baskets:  Keep, Trash, donate, other room.
3.  Sort & purge!  Go through everything in the closet.  Take it all out & organize into the bins.
4. Clean! After you have sorted through everything, you can vacuum or mop the closet & wipe down shelving.
5. Organize! Now its time to organize.  Hang the clothes in "sections".  Short sleeve, long sleeve, pants, dresses, etc… Color code if you are feeling extra ocd.  Organize the shoes too!
6.  Now take an "after" picture. You're done!  Come back here to share your hard work.
MY MASTER CLOSET
The shoe boxes came from the Container store. I purchased a pack of 20 boxes for about $30 or so.
The decorative storage boxes are from the Container store as well. They are on sale for $16.99 each. They house beach towels, camera equipment, keepsakes, sports stuff, and travel items.
Below are wire drawers from Ikea. They store my husbands things (socks, pjs, swim trunks, white t-shirts, underwear, etc…).
My husbands belts and ties are organized with these neat hanging things from Bed, Bath, and Beyond. They were under $10 each.
My nursing uniforms, medical bag, and shoes are organized together for easy access.
The shelf on other side of the closet stores boot boxes, jewelry boxes, dust bags, etc. The decorative container keeps "boxes" for electronics, etc. (Ipad, kindles, etc…).
My husbands side is just as large as mine.
I found this shoe organizer at the Container Store. My flip flops fit perfectly in them. It was on sale for $12.99.
My husband hung a large peg board on one wall in the closet for my "accessories and purses".
The hooks came from Home Depot.  I love this system so much!
I used a shower curtain hook for my belts.
Thats our organized master closet.  🙂  If you have any tips or ideas on how I can improve anything, leave me a comment.
SPONSOR
Please welcome our sponsor this week  Heather Campos, an independent stylist from Stella & Dot.  They have beautiful vintage style and new jewelry.  Their items make perfect Christmas gifts.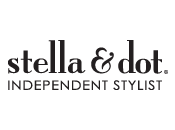 LINK UP YOUR MASTER CLOSETS BELOW…
Tags: closet, home organization 101, master closet, organization
Blog, Closets, Home Organization 101, Organize, our home Posted in 38 comments