A few months ago, I shared how I organized my spices on a lazy suzan.  It worked well, but I was always turning and turning to find a spice.  Although they looked pretty, they were not very "organized".  So I was determined to find a new system.  After shopping around, I found the perfect jars on Amazon (here).  The height was just right for drawers.
Here is my old system for organizing spices…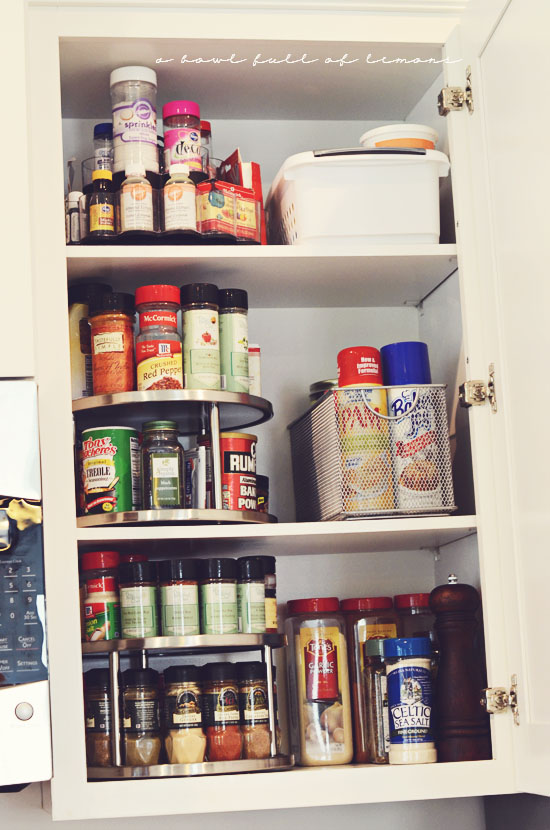 Here is the new "Drawer" system. It's on the right side of my oven.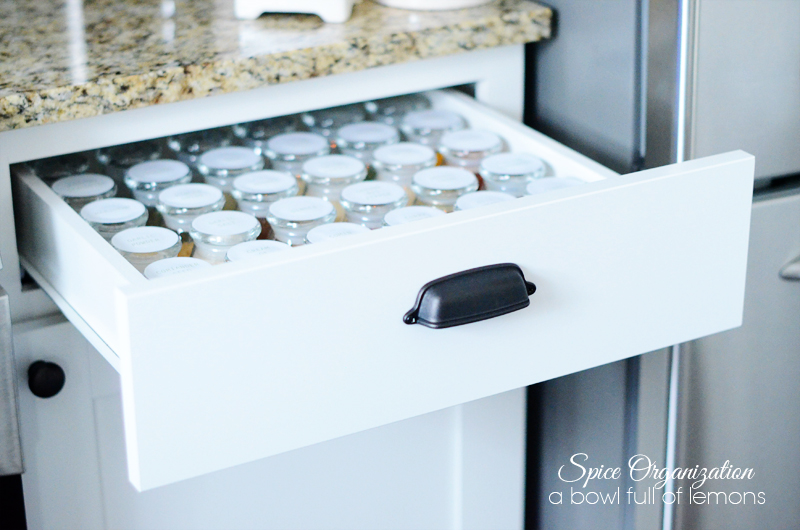 I placed the jars in alphabetical order (to find what I need faster).
 I created the labels in Apple "pages" with the 2″ Avery sticker labels (found at Walmart).  If you don't want to create your own, you can purchase them already pre made (here).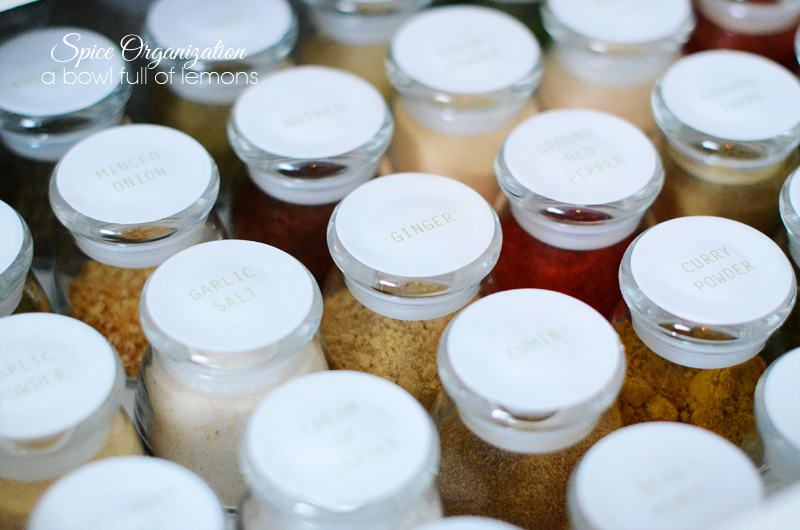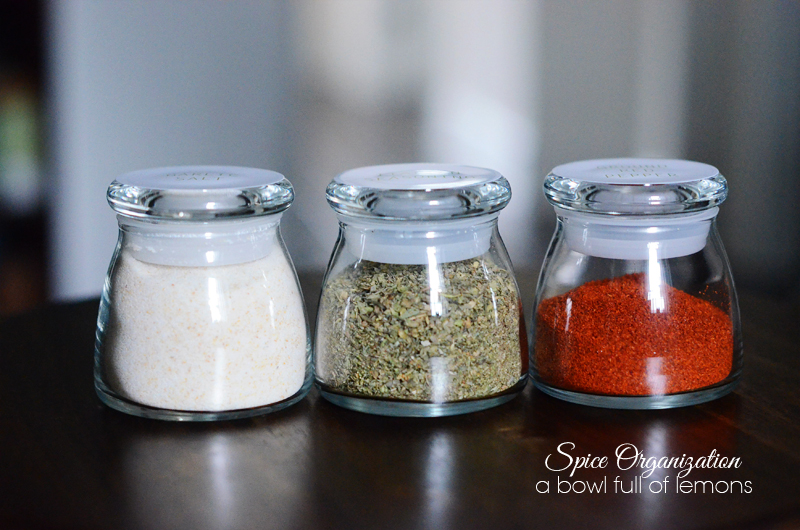 The labels are darker than they appear in the pictures.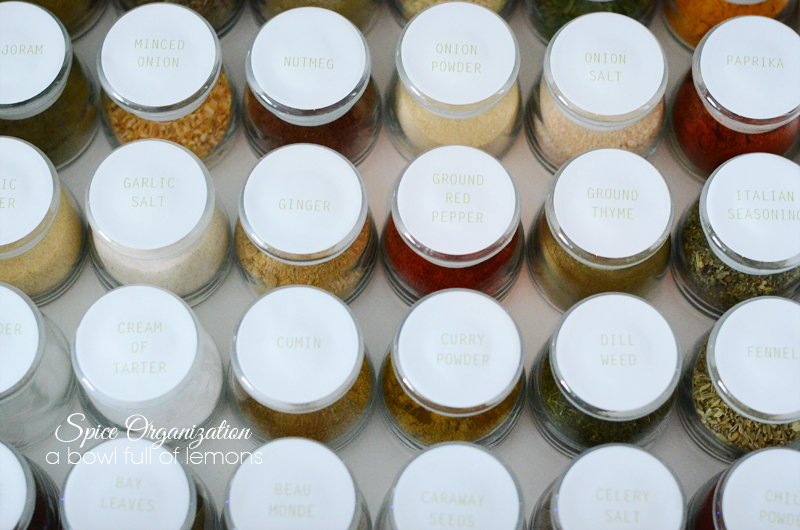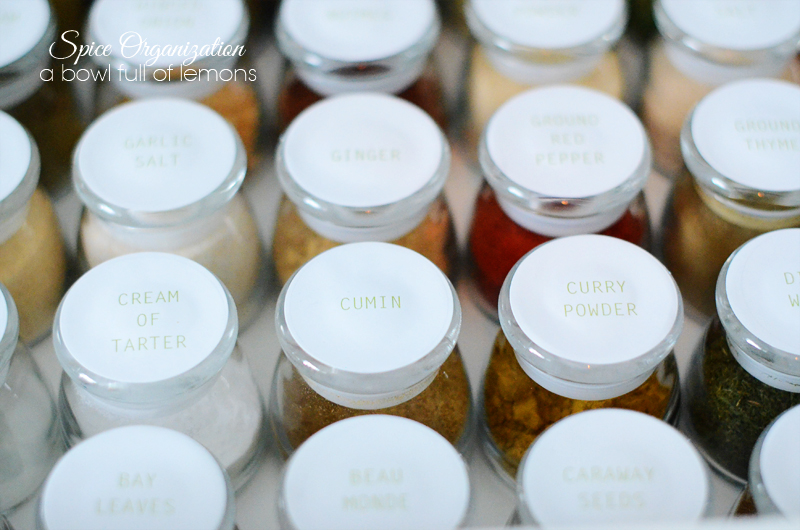 Once the jars were filled, I added a blank sticker and wrote the expiration date on each jar.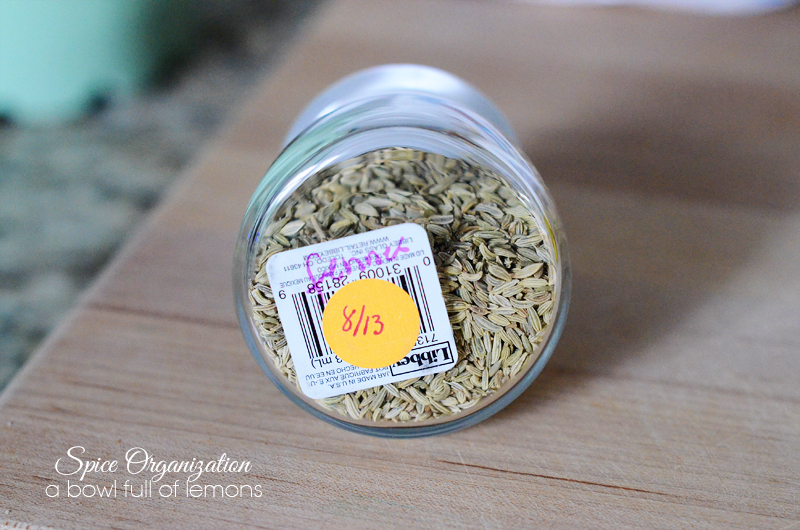 If you are looking for spice jars to fit your kitchen drawers, you can find them same ones I used (here).   They are made of glass & seal well.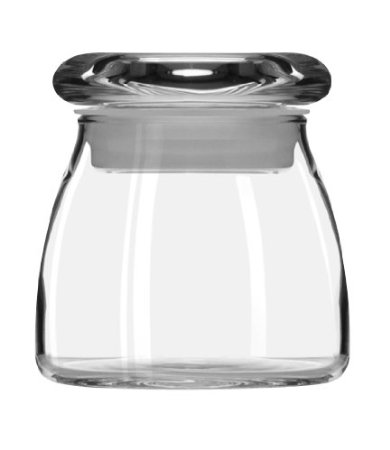 Happy Organizing!
Tags: kitchen organizing, organizing
April 2013, Blog, Kitchen, Organize Posted in 25 comments