I have been enjoying the last 7 days (on Instagram & Facebook), sharing my planner with my fellow planner addicts.   For as long as I can remember, I have loved using a planner.  Until recently, I didnt realize there were so many like minded people all over the world, just like me! Each day, we share one photo on Instagram, related to the challenge at hand. Keep reading to see my challenge pictures…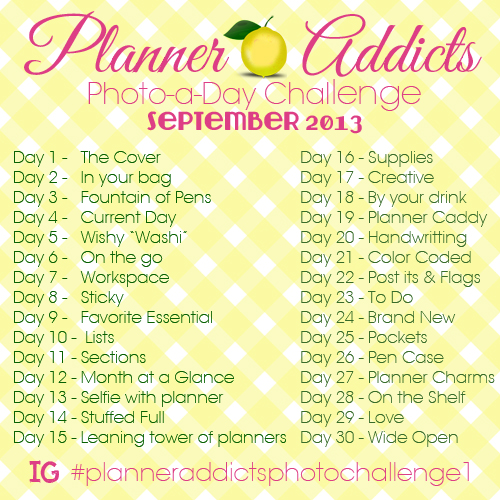 Here's the first week of the challenge….
Day #1 – The Cover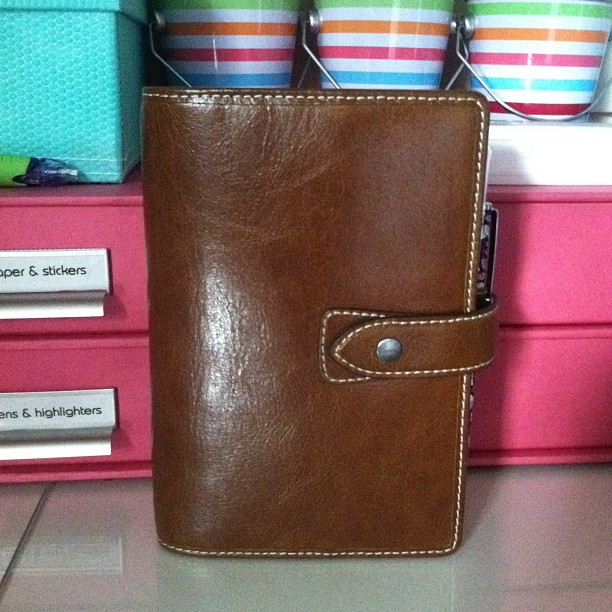 Day #2 – In your bag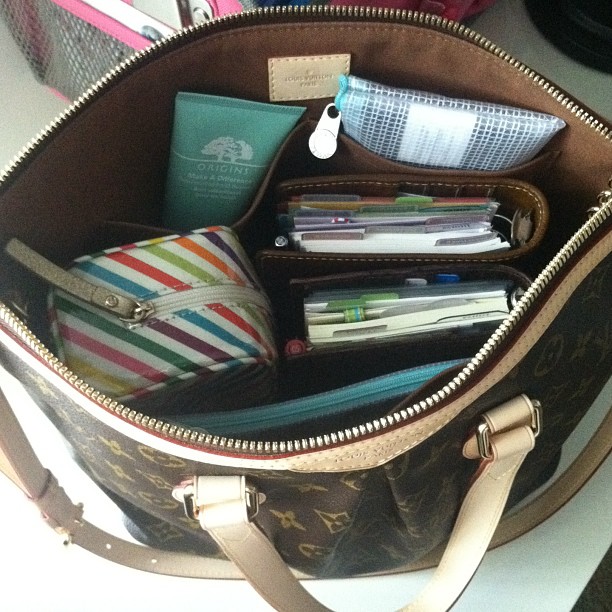 Day #3 – Fountain of Pens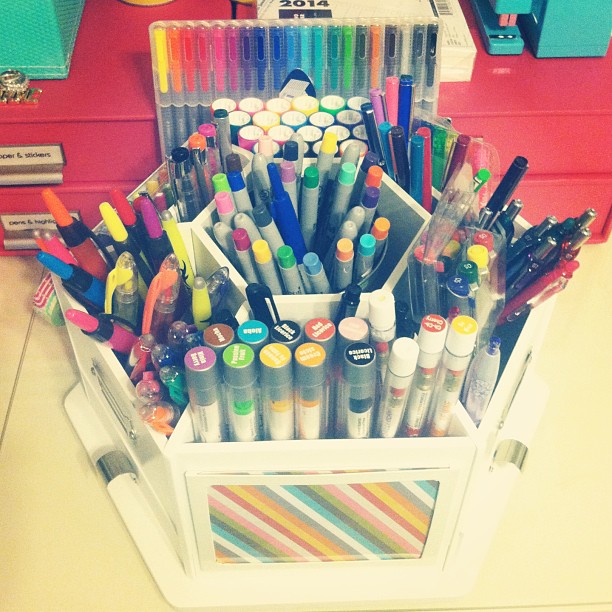 Day #4 – Current Day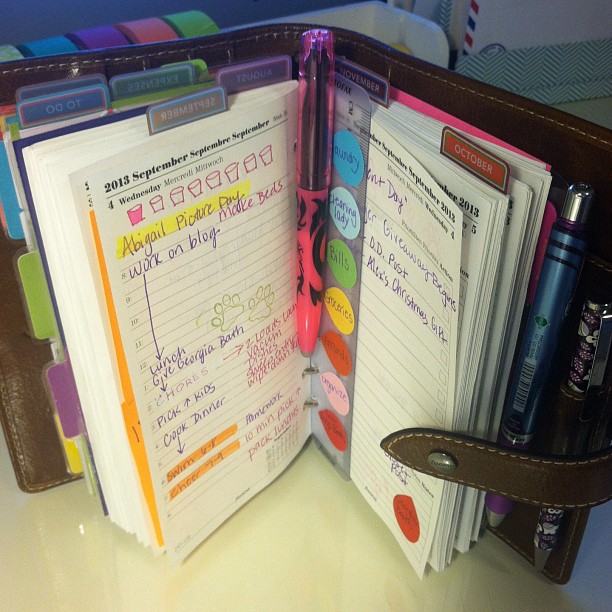 Day #5 – Wishy Washi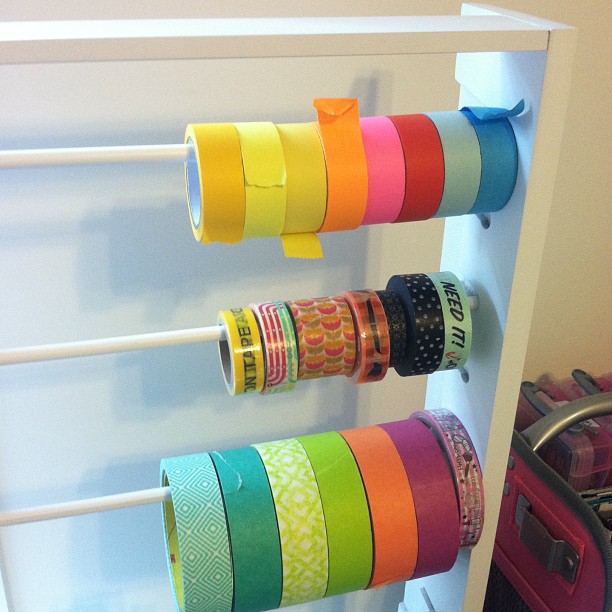 Day #6 – On the go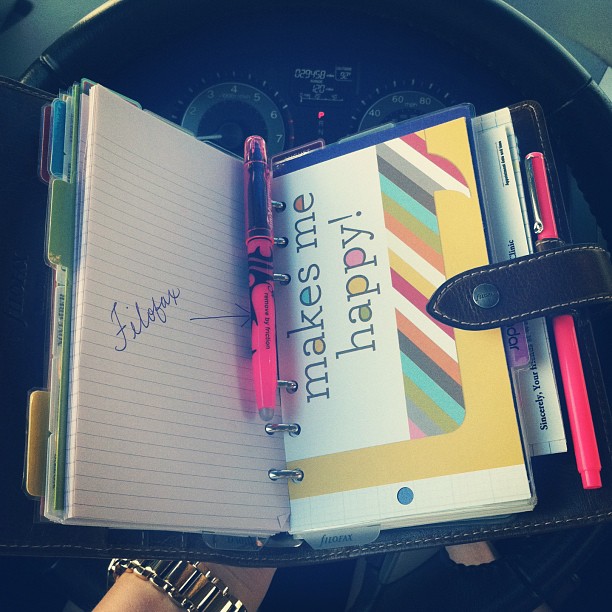 Day #7 – Workspace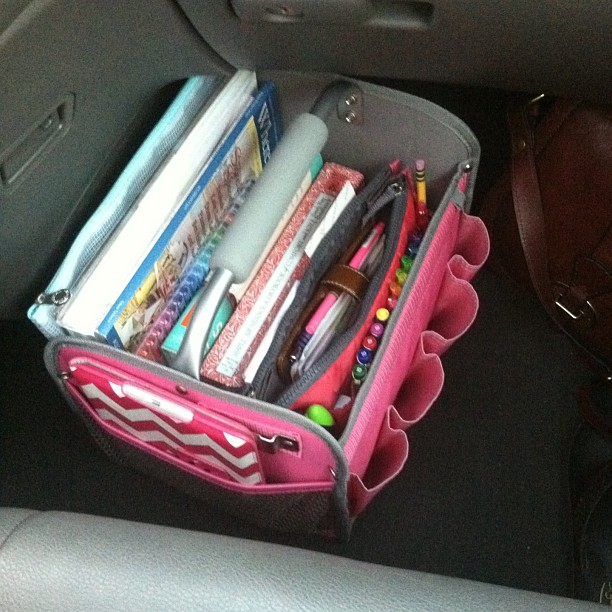 I will be back next week to share another 7 days of the planner challenge with you.
Tags: calendar, filofax, planner
Blog, calendar, September 2013 Posted in 22 comments