Tuesday may very well be my favorite day of the week.  Weekends can be packed with activities with my kids or chores around the house leaving next to no time for anything else. I love making Tuesday my day (evening really) to get inspired, find a new recipe to try (or dream about trying because I really don't cook), learn a new 'DIY' project and so much more. That's why, here in blog-land, I love our LINK PARTY! You all have such amazing ideas. I love seeing what you're all working on, what's inspiring you and what new trick you've successfully tried.
If this if your first time joining us, today is the day for us to showcase you! We invite you to link your blog to ours while we feature a few of our favorite link ups from last week. You can link up to just about any category but to help you out, here are some suggestions:

Link up ideas:
Organizing & Cleaning
Arts & craft projects
Furniture
Recipes
House/room pictures
Everything in between
OUR FAVORITE LINK UP:
Just the other day, I was in the bathroom re-assessing the set up. For some reason, I hung the kids towels up high which worked fine while they were younger and needed my help with getting in and out of their baths. But now as they're growing and becoming more independent, I'm kicking myself for that decision. As I looked around, I started spotting other things that needed to change in order to encourage independence in my children. Wouldn't you know it, Erika, over at Musings from a stay at home mom, had the perfect solution for making brushing teeth easier for the kids.  I absolutely love her use of space and how she made it super kid friendly!  Check out the easy steps she took to create this kid-friendly space, <HERE>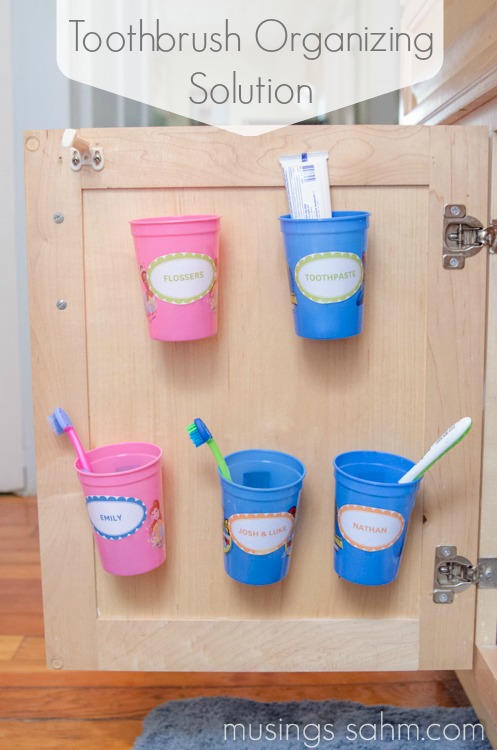 Now it's your turn to show me what you've been up to lately. Are you in the middle of a DIY project? Fall cleaning and/or decorating? Trying new recipes or organizing your space in new and exciting ways? Whatever you have to share, I look forward to spending my time enjoying a little piece of your neck of the woods! So, please grab a button and link up!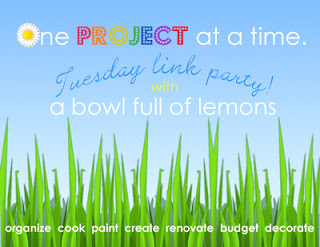 Blog, October 2013, One Project at a Time Posted in 15 comments