Welcome to November!  I hope October treated you well and that as you gear up for the busy holiday season, you'll make time to join us each week for our Link Party! I'm so excited to see what this time of year holds for each of you in blogland. Thanksgiving decor, place settings, recipes, traditions and more only to be quickly followed by all those glorious ideas transformed into Christmas ideas. For now though, maybe you're focusing on getting your house guest worthy by adding some extra touches as our two featured links are.
If this is your first time joining us for our link party, welcome! I'm so glad you could join us. Here's the skinny on the party. You're invited, every Tuesday, to link your blog up to ours. You can link up with just about any category from recipes to DIY projects, decorating to green living and everything in between. Each week, I select one or two of my favorite 'link ups' from the previous week to feature!
Our Favorite Link Ups:
I love it when our readers take their organization to the next level. When the small, easy to forget spaces become the focus. Just this weekend I was organizing my kids crayon stash. Yes, by color. Speaking of color, you have to click on over to Amanda's blog, Lady and the Trash, to see how she used a pop of color and some inexpensive containers to take one small, typically forgotten about space, to the next level.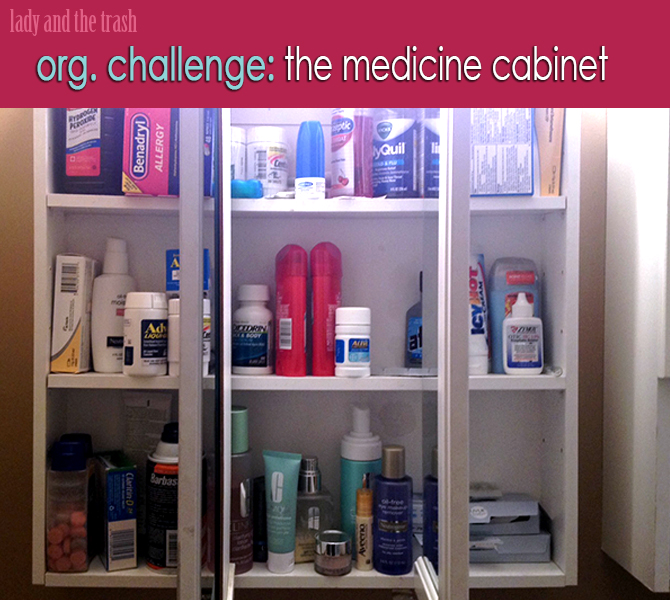 An area that we're frequently asked about is a gift area; a space designated to house extra gifts so that if an unexpected gift-giving even comes up, you're not left empty handed. Many times, the gifts are generic or maybe even gifts that are going to be re-gifted.  This space can easily fill up and become cluttered, leading to forgetting what is IN the space.  Laura, over at orgjunkie.com shared a great post last week about this specific area and I'm completely impressed with how much space she gave herself by purging, sorting and implementing a system.  You can click <HERE> to see how she created 'gift closet'.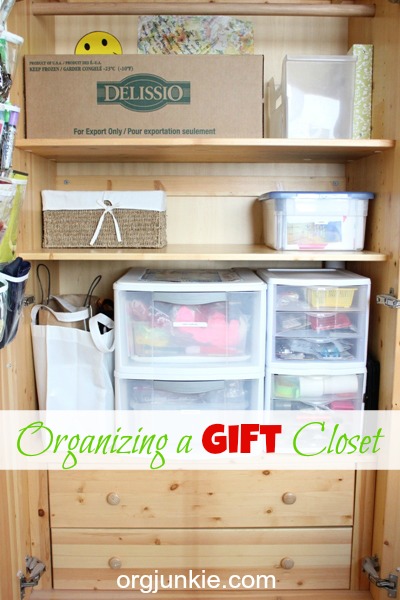 I hope these featured posts encourage you to think about those easily forgotten spaces to add some color or gain more space! I know they certain have me excited to see what areas I'm neglecting.  It's your turn now to show us what you've been working on. Be sure to grab a button and link up!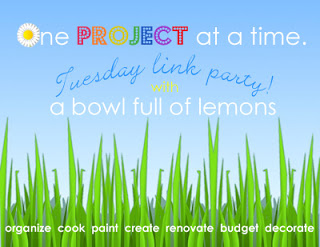 Tags: gift closet, medicine cabinet, organization
Blog, November 2013, One Project at a Time Posted in 25 comments