I was recently contacted by a sweet gal from Martha Stewart Living Omnimedia to see if I was interested in sharing a closet makeover on my blog.  She obviously didn't have to ask me twice. I was super excited to be a part of this review, especially since I was in need of something more functional than wire shelving.  (Not that there was anything wrong with my closet. There wasn't! But who can say no to a "Martha" closet? Not me).  Without further adieu, here is my review of the Martha Stewart Living at The Home Depot Closet System.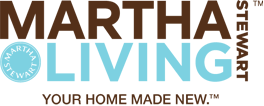 The first step in the process was to design the closet.  I actually got to design the closet all by myself.  It was was easy and fun!  The design looked a little something like this…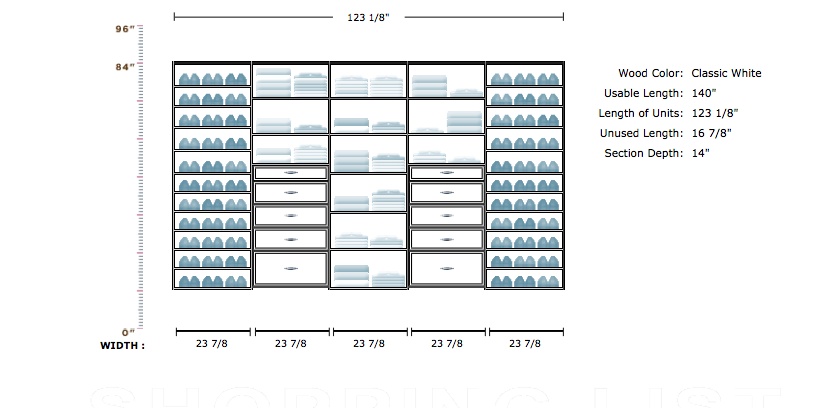 After the closet was designed & ordered, I had time to spring clean my closet.  Here is a "before" picture.  I emptied it out completely, in anticipation of the new system.
The size was right but the wire shelving was a pain.  Visit this post to see detailed pictures of the old closet here.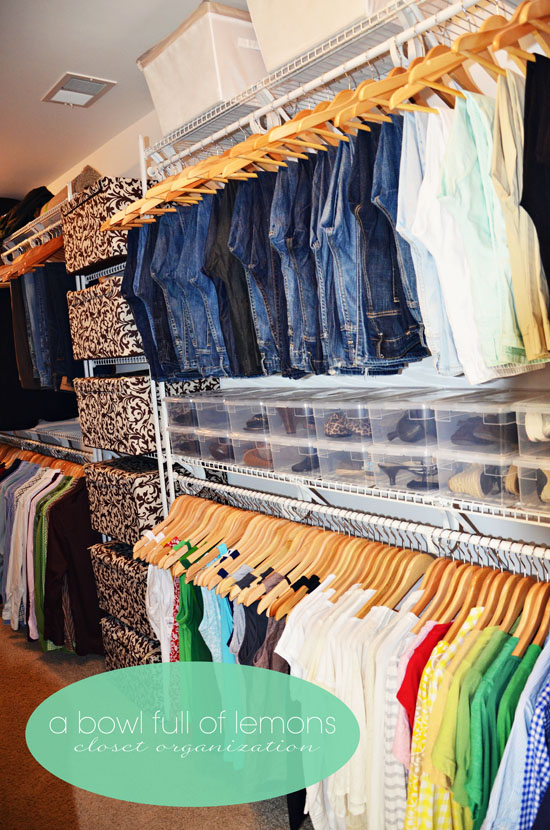 2 days later (and a lot of sweat and hard work), our new closet was installed.  It took us amateurs (my husband and I) 13 hours to install it (its a large closet) and an other day to organize everything.  All in all, it wasn't too bad.  If you know how to find wall studs and work a drill, you can install this yourself.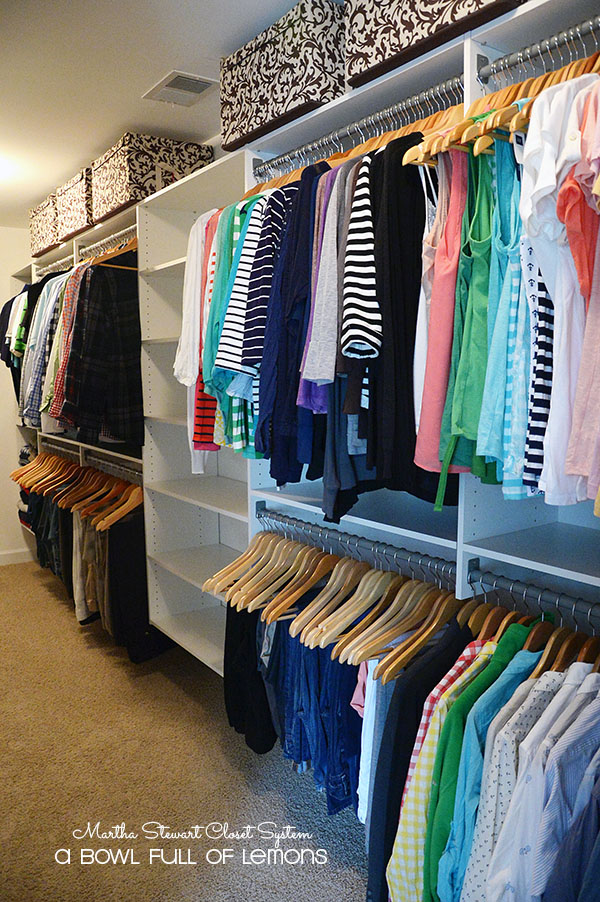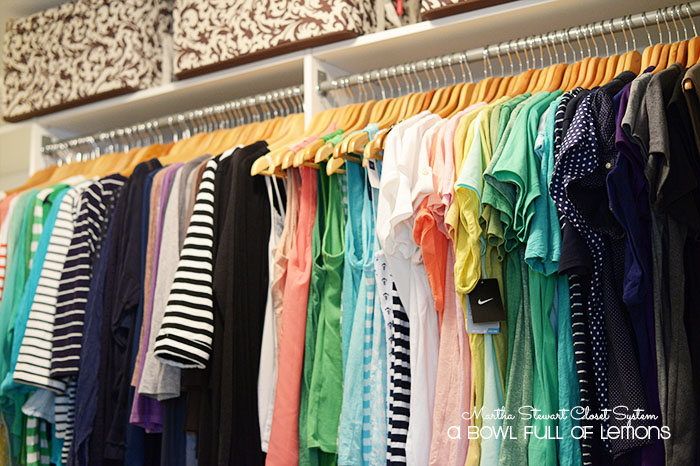 There are so many nooks and crannies to organize our things now. I LOVE it!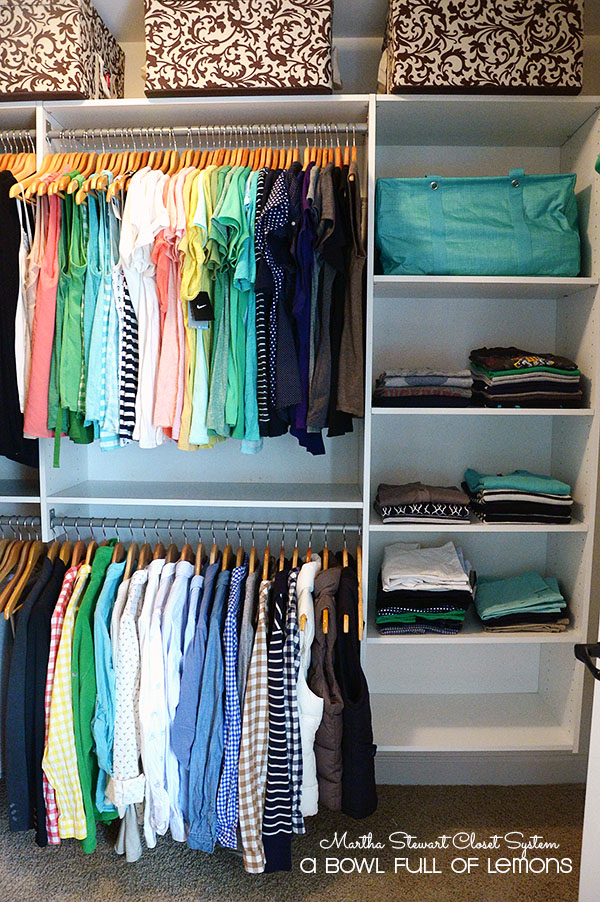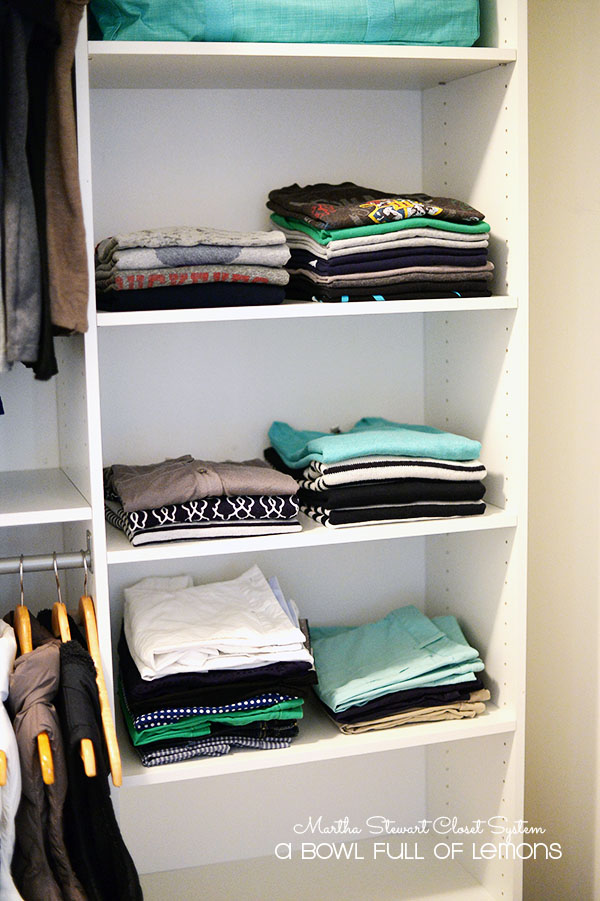 We use the drawers for under clothes, swim wear, etc.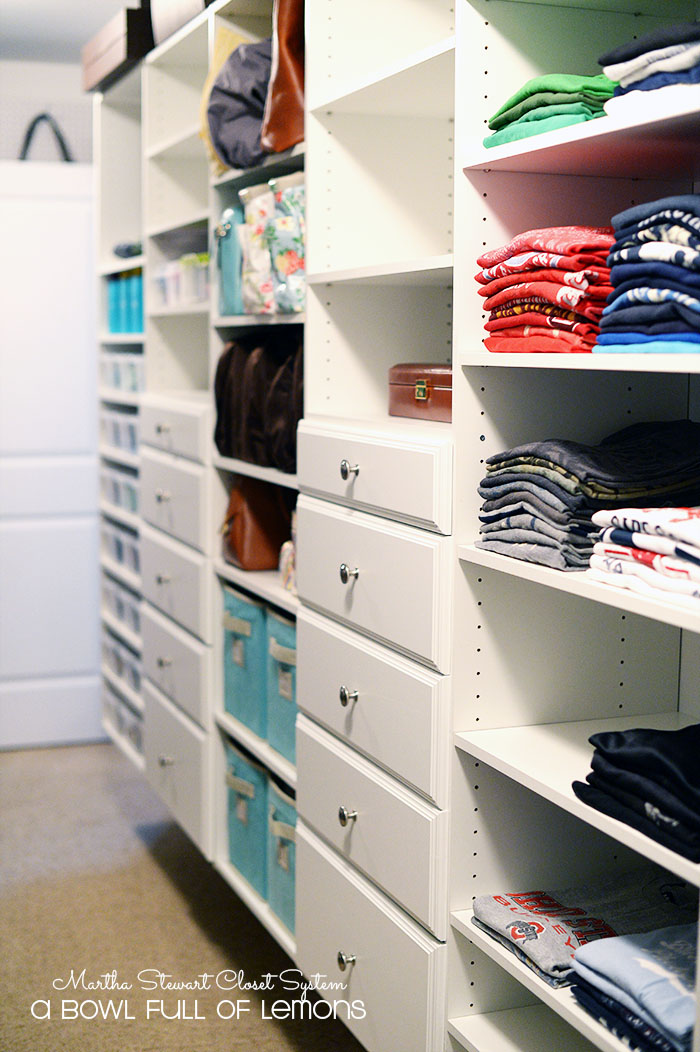 My favorite part of the Martha Stewart closet system is the shoe shelving. I love just standing in the closet,  admiring the shoes.  It makes me smile. 🙂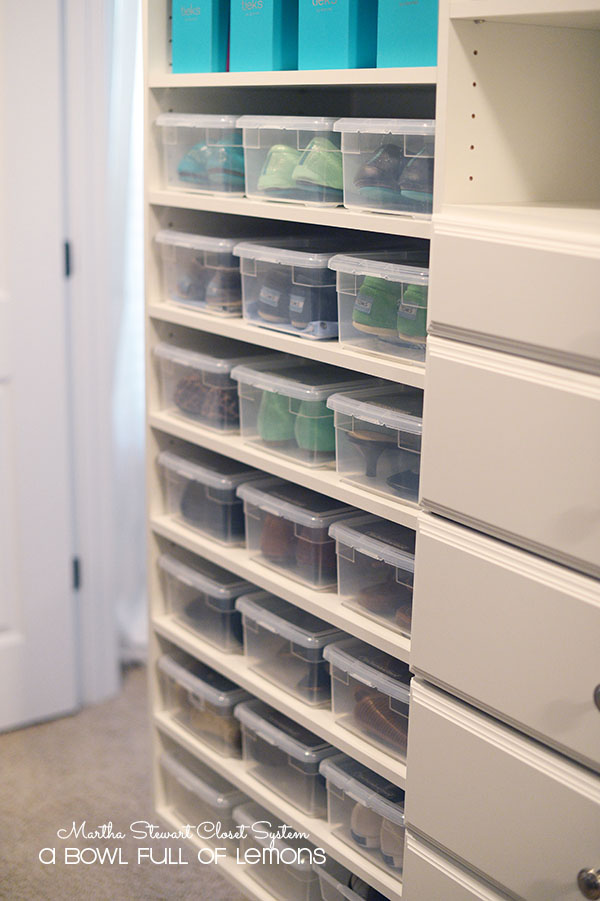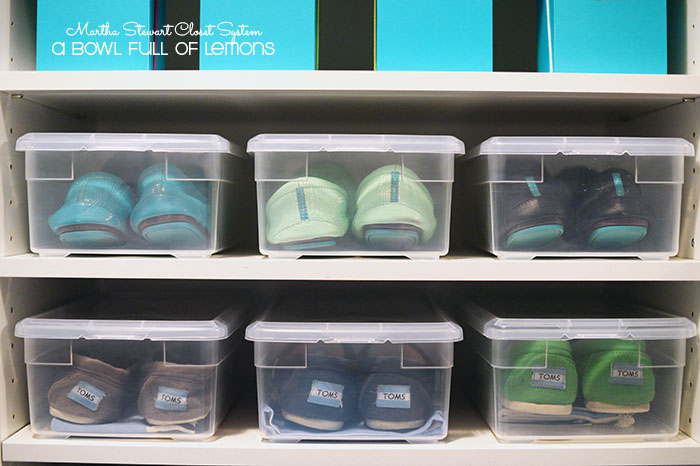 My husband keeps his things nice and tidy too.  A man after my own heart. <3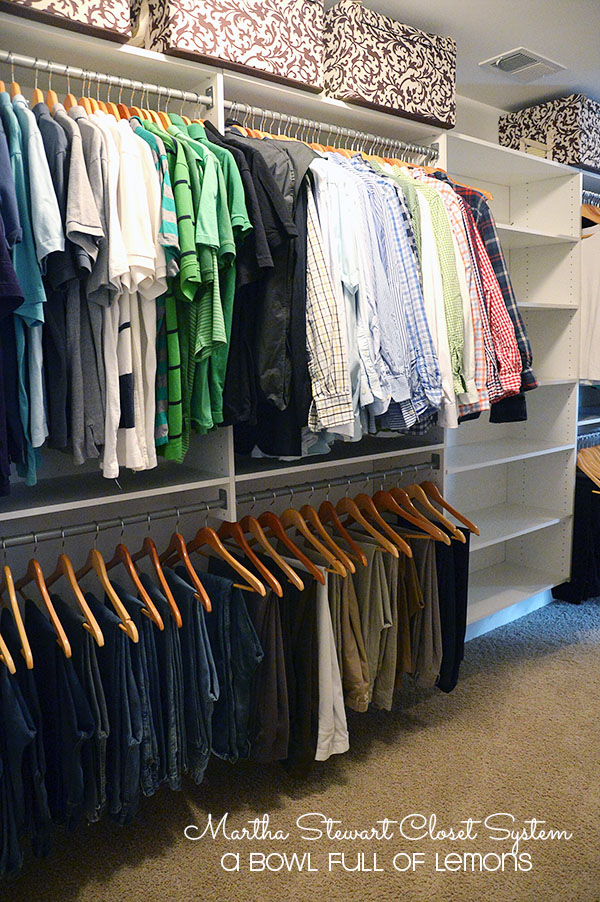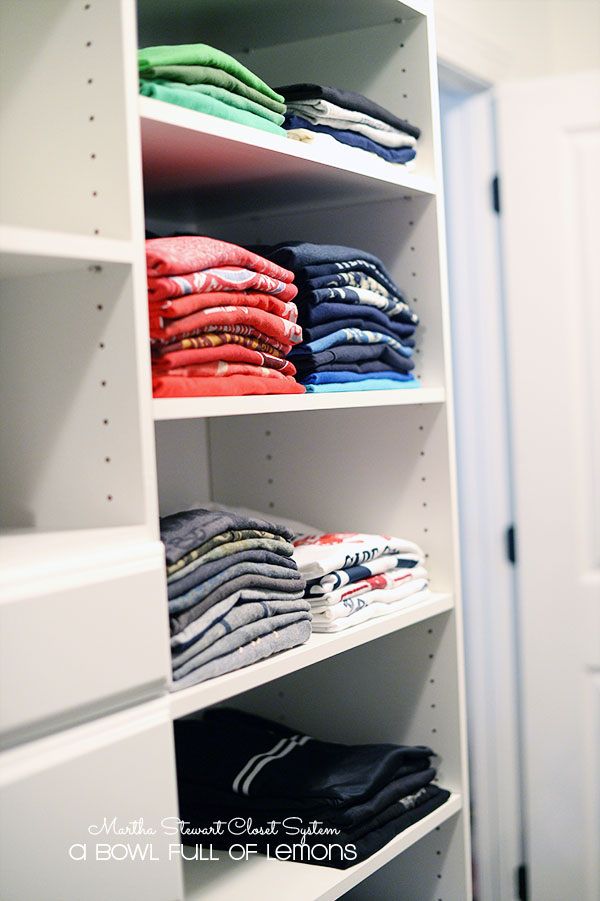 This isn't a part of the Martha Stewart system but I had to share. I organize my tank tops in a over the door shoe organizer. I know exactly what colors I have and whats clean, in a cinch.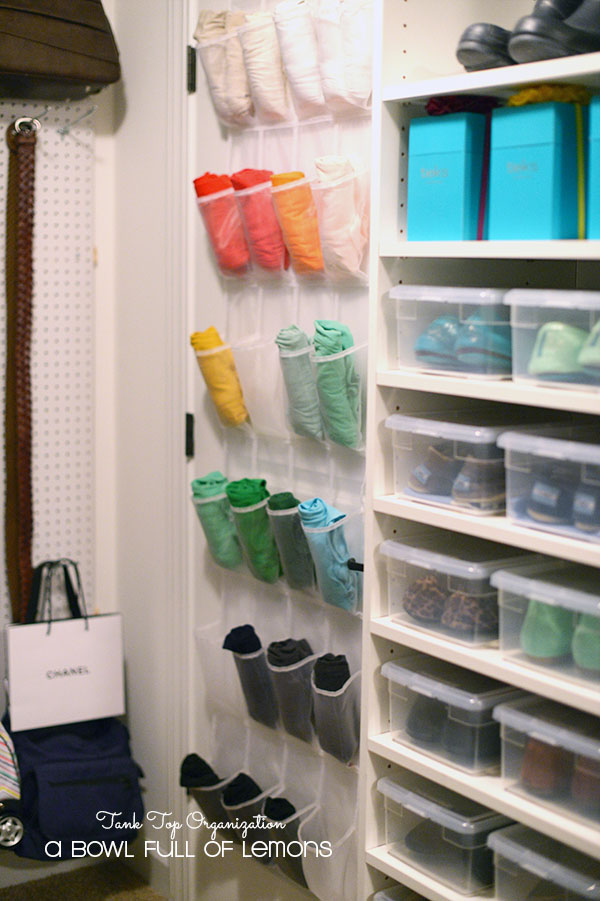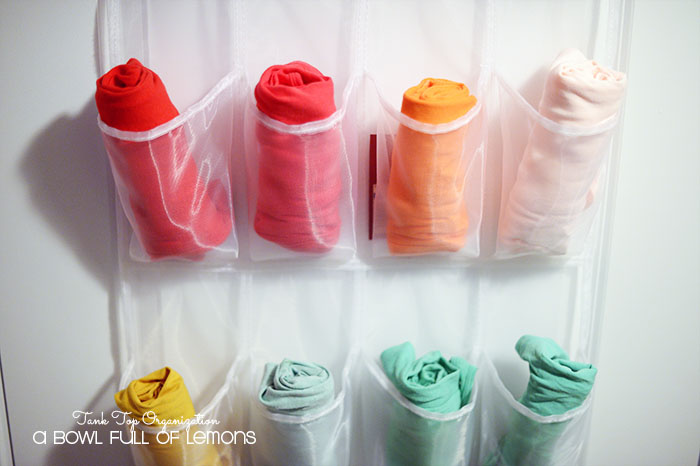 I'm also in love with my hand bag shelving.  I spend a lot of money on bags so I want to take good care of them. The Martha Stewart shelving helps me keep them organized.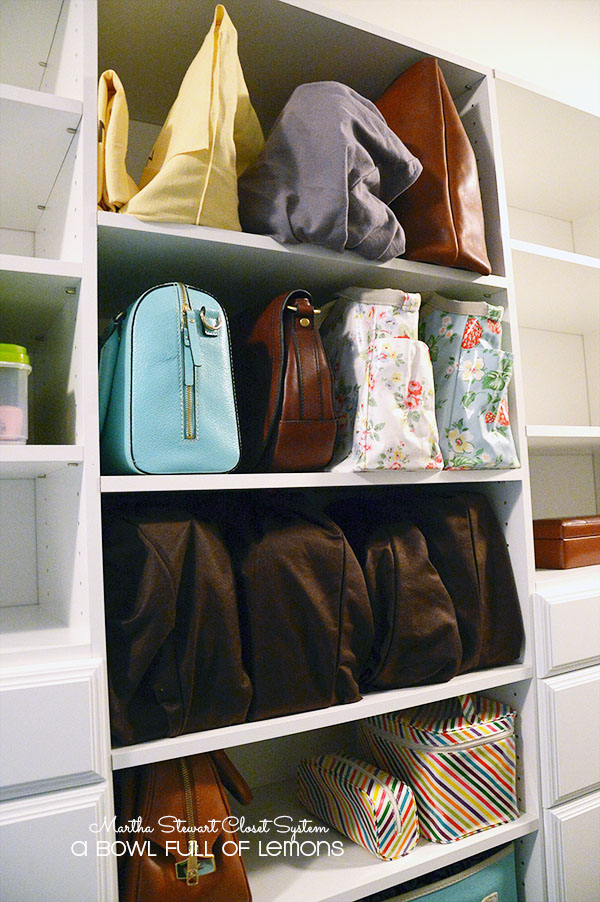 I keep my wallets, travel bags & small over the shoulder bags in my Martha Stewart cloth bins.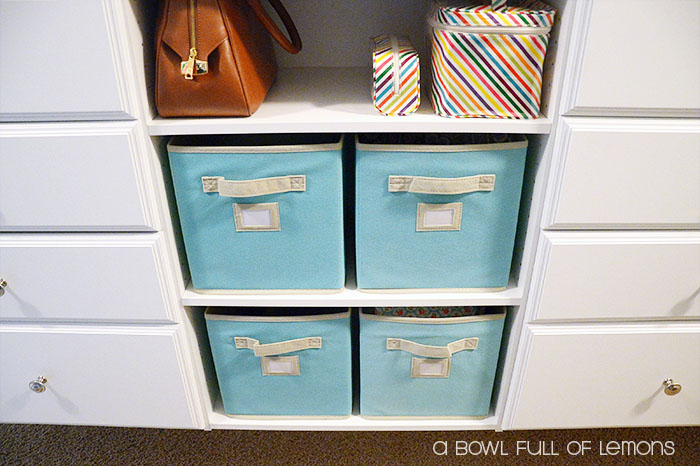 I hope you enjoyed my review of the "Martha Stewart Living at The Home Depot Closet System".  Thanks to Martha Stewart and Home Depot, I am now more organized than ever.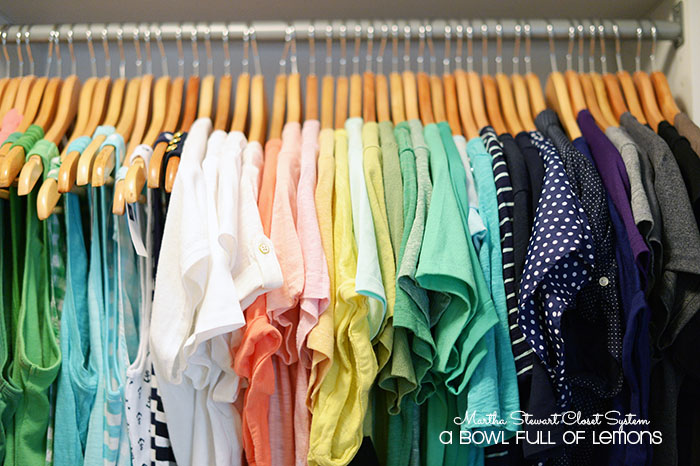 Need more organizing ideas?  Here are 4 different ways to use the Martha Stewart Living Closet system.
Home Depot's Summer Home Organization Event
"Don't miss out on The Home Depot's Summer Home Organization Event starting July 10th through August 17th that brings you the best prices on shelving units, boxes, moving supplies, totes, baskets and more. Organize your life with fantastic storage and organization ideas from The Home Depot. From your closet to your garage to your pantry, The Home Depot's storage options simplify and streamline your living spaces."
 Disclaimer:  

This closet system was provided by 

Martha Stewart Living at The Home Depot 
. All opinions are my own & I only recommend products or services I use personally and believe my readers will enjoy. I am disclosing this in accordance with the Federal Trade Commission's 16 CFR, Part 255: "Guides Concerning the Use of Endorsements and Testimonials in Advertising.  Please click 
here
 for full disclaimer.
Tags: closet, closet organization, closets, home depot, martha stewart, organize
Blog, closet, Closets, decluttering, diy, June 2014, Organize, Review Posted in 52 comments