The following weeks will surely be fun and hectic!  Christmas activities, gift buying, wrapping and holiday parties.  It's the season of giving and I want to share with you some of my favorite hostess gifts for the holiday season.
Let's start with the obvious, shall we?  The candle.  I mean, you can't go wrong with this one.  A pretty candle will always be welcome in your hostess's home!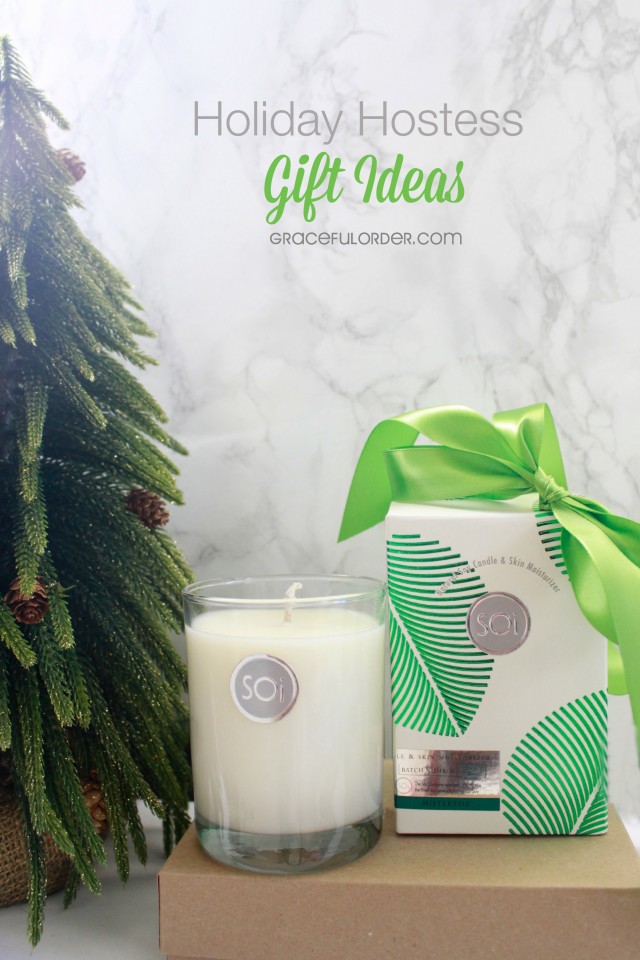 You know what other gifts are always welcome?  The pampering gifts.  A homemade sugar scrub is easy, inexpensive and thoughtful!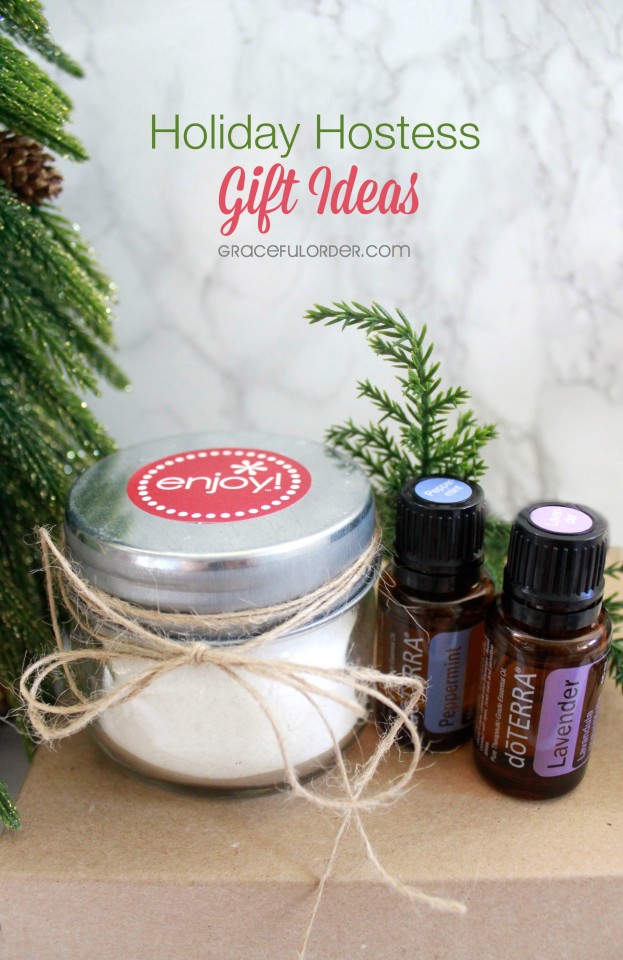 Another favorite gift of mine is books, especially books about decorating and entertaining.  If your hostess is into cooking, a new cookbook is a great idea!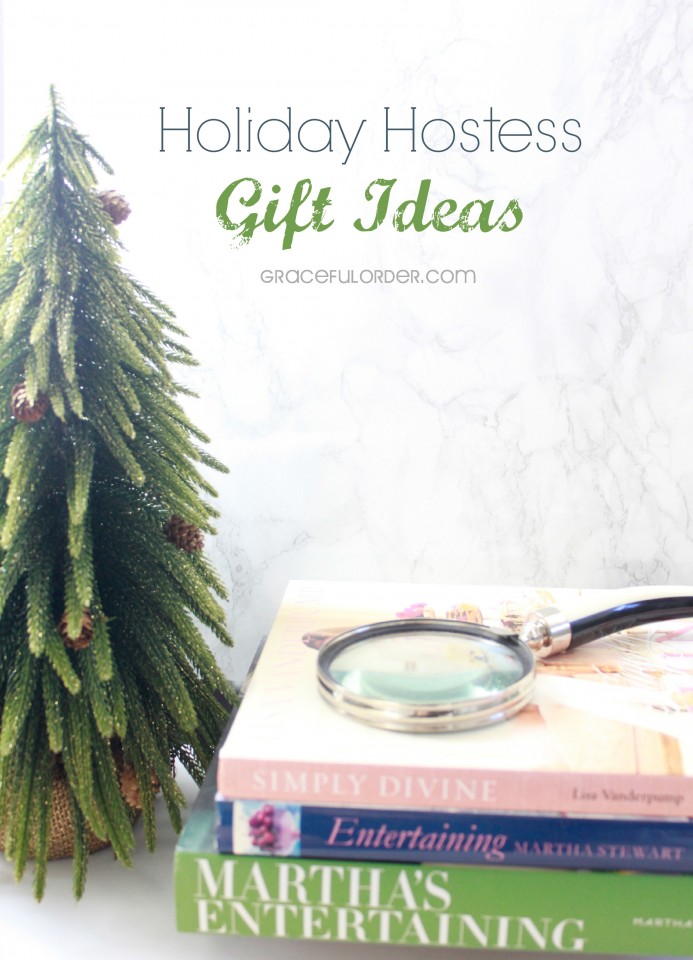 If your hosts are into wine, then a bottle is an obvious choice.  You can kick it up a notch and add a wine opener.  Even if they already have one, they could probably use a spare and I love this bright red one!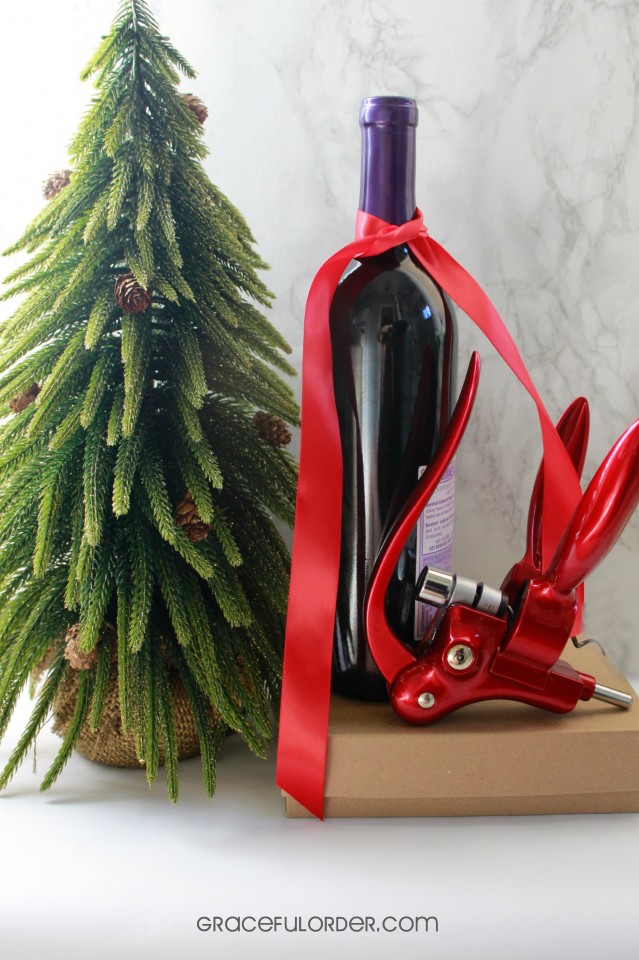 You can put together a bundle of kitchen essentials for your hosts's kitchen.  Everyone needs an extra timer and how cute is that little reindeer spatula?  You can even wrap all these kitchen tools inside a red or white kitchen towel and tie a ribbon around it.  Who wouldn't want that?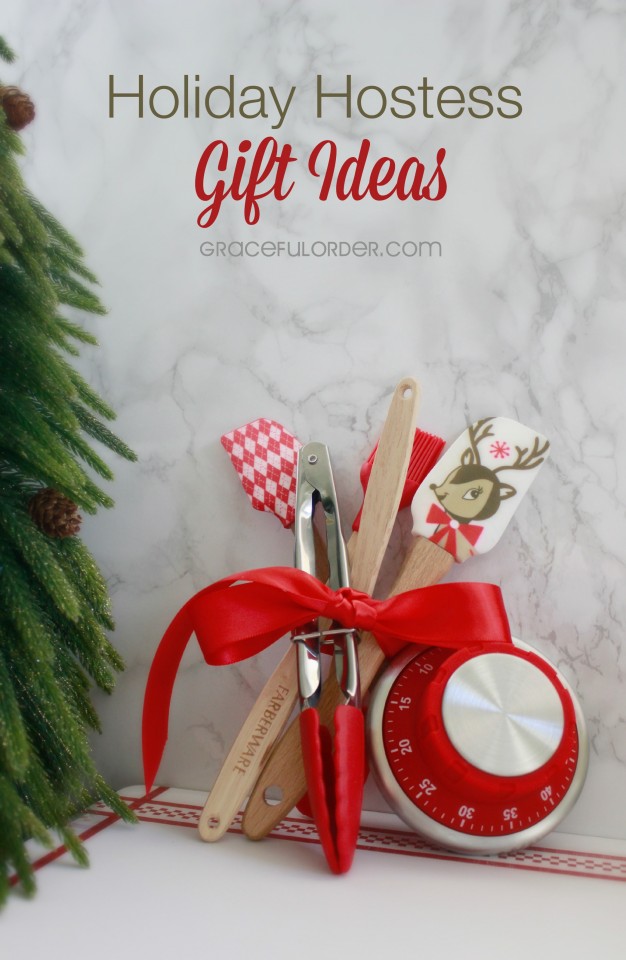 Here is a gift that I received from a friend this year – a beautiful ornament.  She even included the stand to help me display it.  This is such a meaningful gift and I will think of her every year when I display it!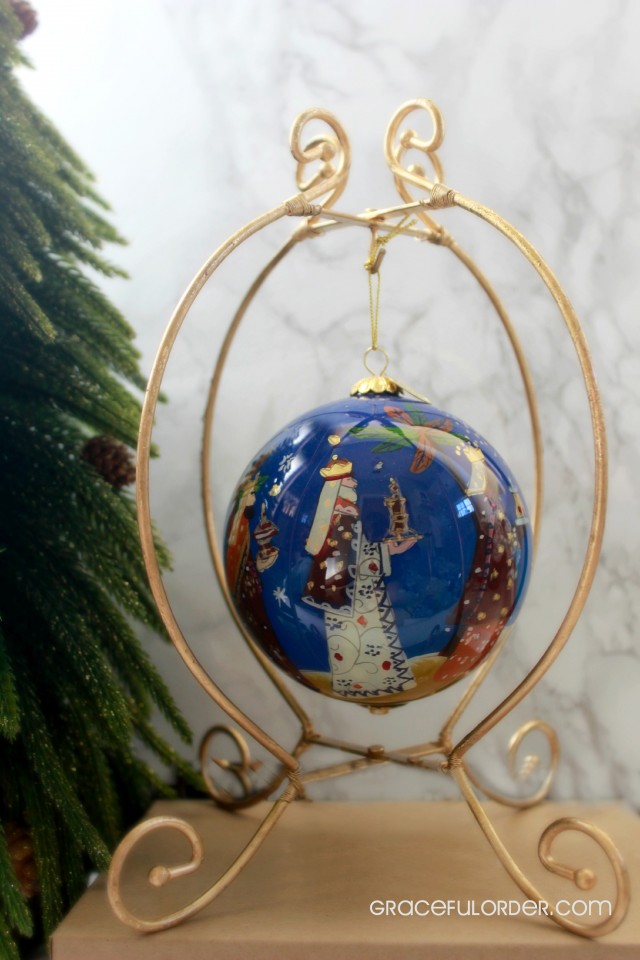 A bundle of holiday scented cleaners is so practical and cute!   Pictured below is the Pine scent from Mrs. Meyers cleaners.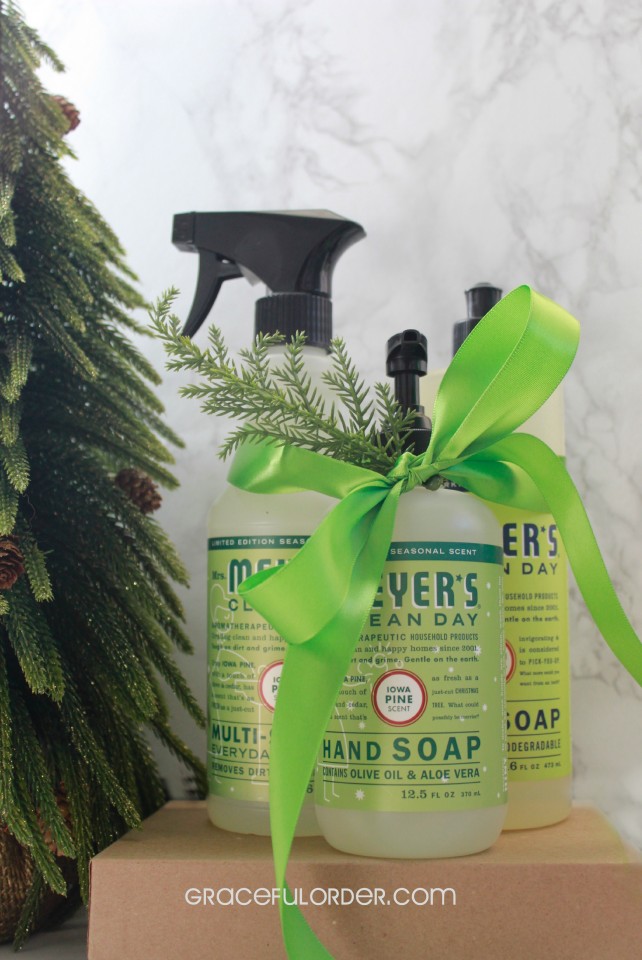 Last but certainly NOT least:  Hot cocoa and marshmallows inside a holiday mug.  Yum!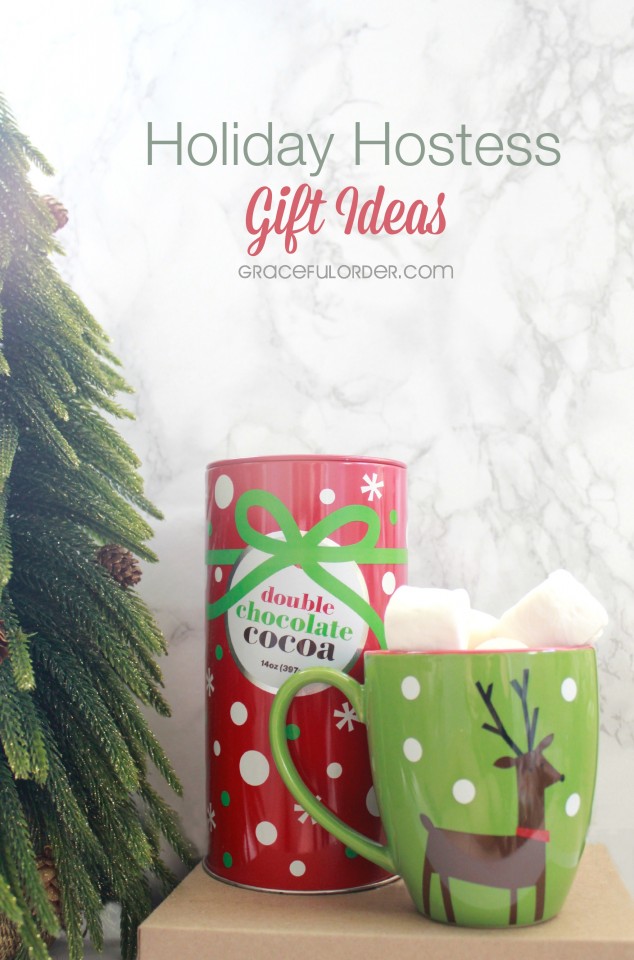 I hope these suggestions will help you pass along a little cheer to your hosts this holiday season! If you're looking for more inspiration, head over to my blog, Graceful Order.
Have a good one!
Maria
Tags: contributor, gift giving, holiday
Blog, contributors, December 2014, gift giving Posted in 3 comments