5 Simple Meals on the Grill
The flowers have bloomed and the grass is turning green. It's time to get outside, pull off the grill cover and fire it up!  Today I'm sharing five simple and fast spring meals that you can cook on the grill in no time.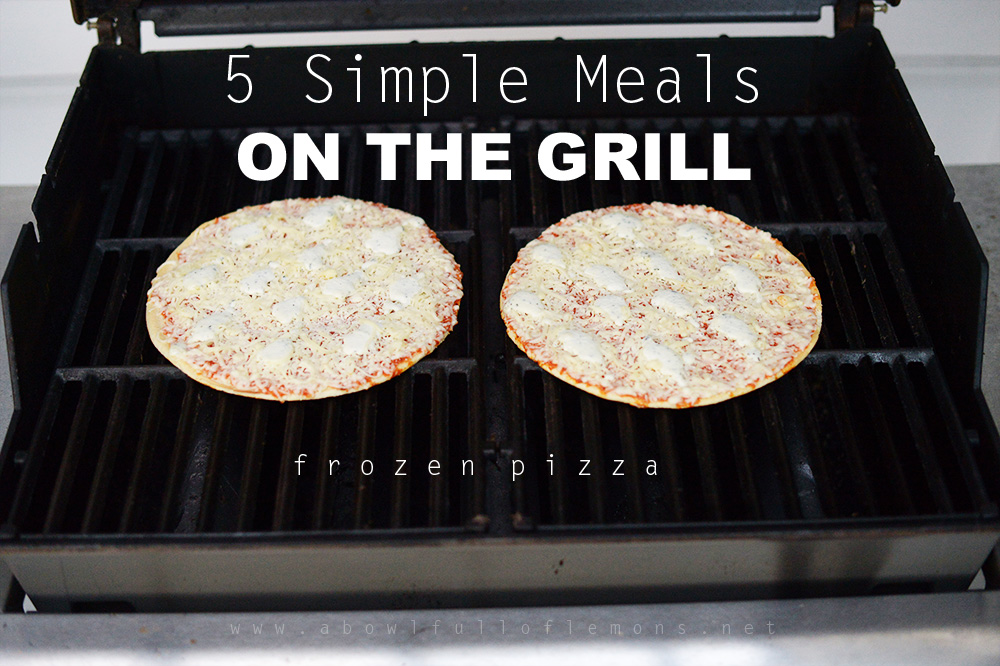 1.  Pizza – Who knew frozen pizza would make the perfect grilled meal?  I particularly love Ristorante pizza by Dr. Oetker – the Quattro Formaggi variety is my favorite.  It tastes like authentic fire grilled pizza that comes straight out of a brick oven with a thin and crispy crunch. (You can find this brand at your local grocery store).  One of my favorite tips to share is to always keep your freezer stocked with pizza.  When you're in a pinch and don't have time to prepare a time consuming dinner, you can have a delicious meal ready in minutes.  I cook ours right on the grill rack on 400 degrees (or medium high) for about 5-10 minutes.

Right now, Ristorante is running a promotion called "Love Yourself Amore" to ecourage some necessary relaxation and  "me time".  All you have to do is create a Me Time Meme on the Ristorante site, and you could win one of many prizes that give even more Me Time.  The grand prize winner will receive a year-long supply of any service they choose, from dry cleaning to grocery delivery and with many options in-between. Check out Dr. Oetker on their website (Oetker.us), Facebook, Twitter or Pinterest for more details.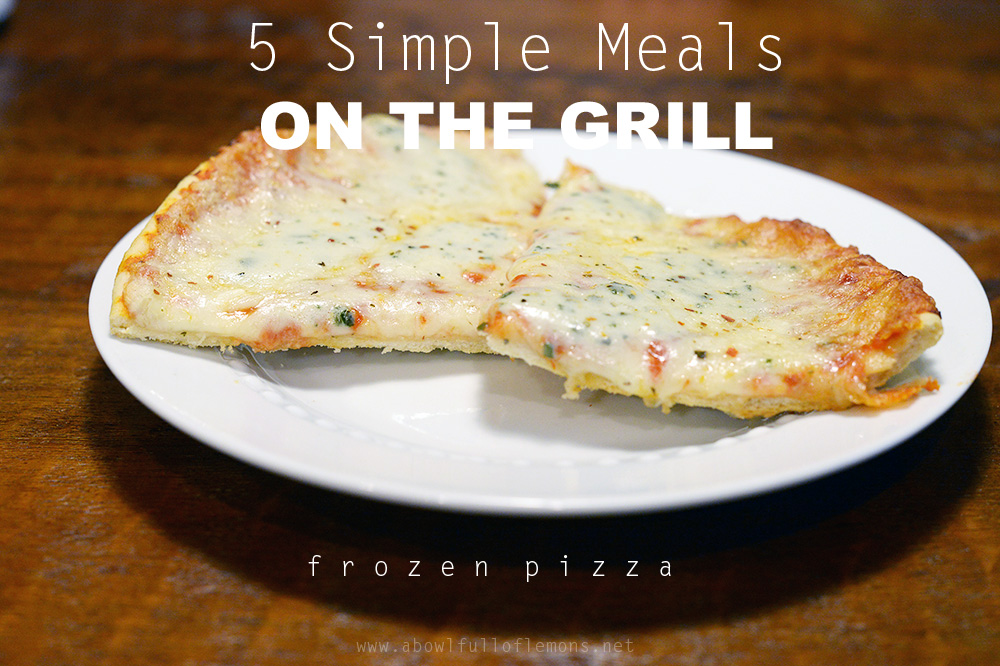 2. Turkey Burgers – My family has transitioned from red meat to turkey. So grilled turkey burgers is a new favorite meal in our home.  Patty up a pound of ground turkey or purchase them already pattied for you.  Season with your favorite seasoning, and grill them (turning once) until cooked.  Once they are finished grilling, load them with fresh lettuce, tomatoes, gouda cheese, red onions and your favorite condiment. I usually cut up and bake homemade sweet potato fries to go with the burgers. Yum!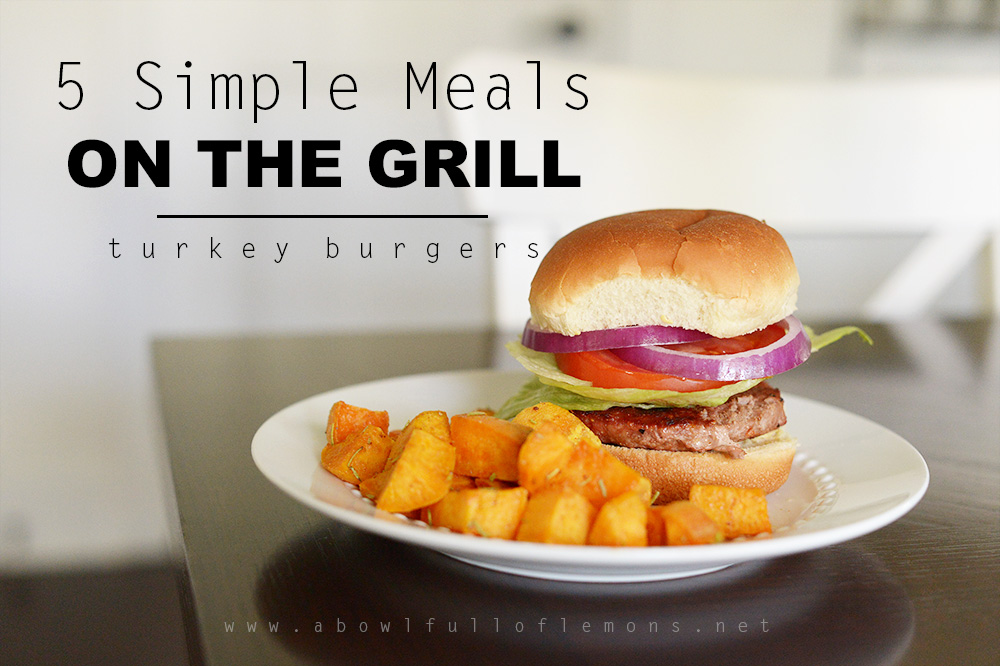 3. Shrimp Skewers – There's nothing easier than grilling shrimp skewers.  I thaw a bag of raw and deveined extra-large shrimp and marinate them for 20 minutes. Then skewer them and grill on each side for about 3 minutes or so (until done).   This pairs well with grilled zucchini.  It's as easy as that!  Here is my go to recipe for marinated shrimp skewers.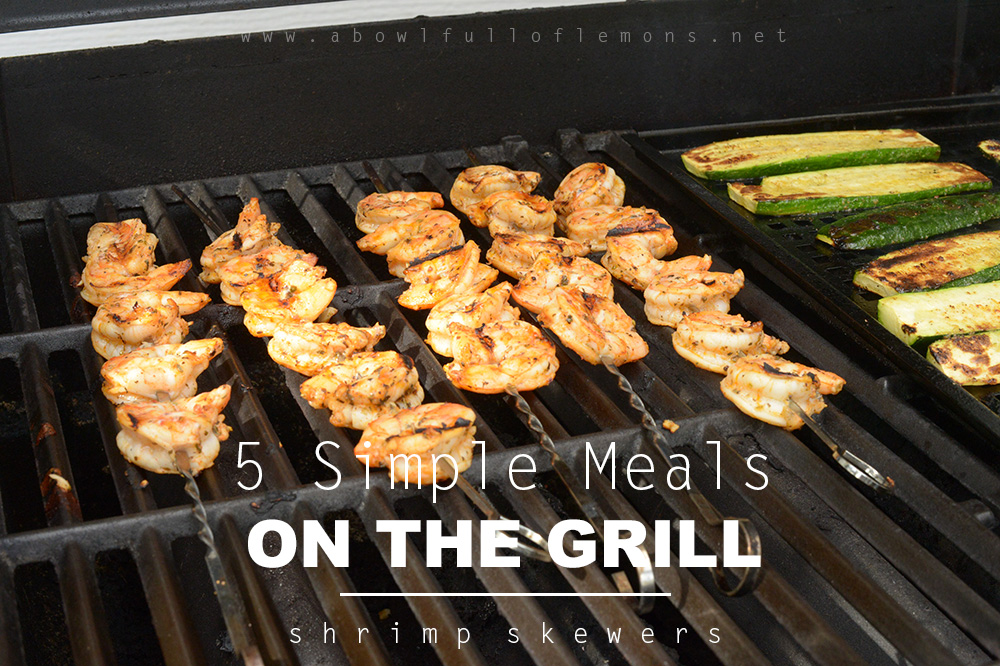 4. Foil Packet Meals – There are endless possibilities when it comes to grilling up foil packet meals.  Choose from the many online recipes (including these recipes from The Unorthodox Epicure) or create your own. The skies the limit so get creative.  Don't forget the cooking spray!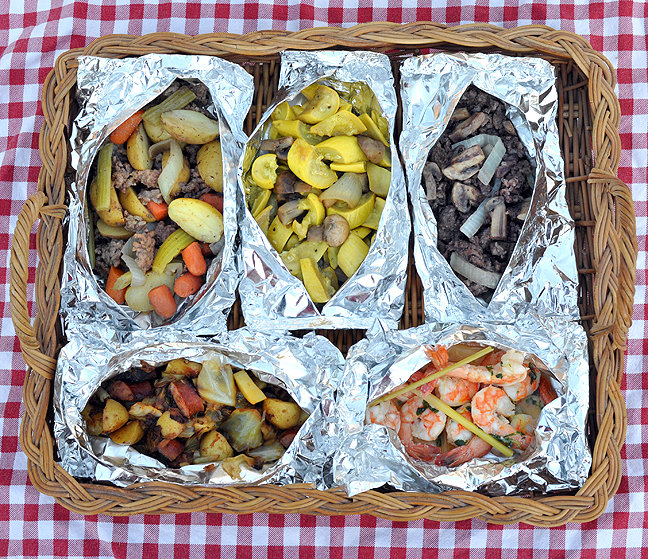 photo credit
5. Grilled Vegetables (with Pasta) – If you love grilled vegetables, you will adore this easy recipe.  Cut up whatever vegetables you have in your fridge, toss them in a bowl with enough olive oil to coat, season with salt and pepper & some freshly minced garlic, then grill them up.  In the meantime, boil some water for your favorite pasta noodles.  This meal is so easy, anyone can cook it.  Get the complete recipe here.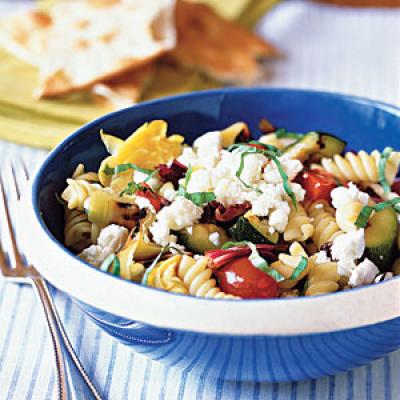 photo credit
Disclaimer: This post is sponsored by Dr. Oetker USA LLC.  I received compensation for this post.  All opinions are my own & I only recommend products or services I use personally and believe my readers will enjoy. I am disclosing this in accordance with the Federal Trade Commission's 16 CFR, Part 255: "Guides Concerning the Use of Endorsements and Testimonials in Advertising.  Please click here for full disclaimer.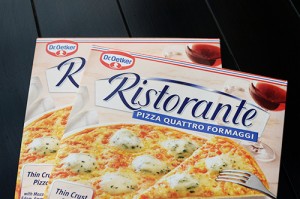 Tags: cooking, grilling, recipes
Blog, Grilling, May 2015, recipes Posted in 3 comments