Spring has finally arrived in my neck of the woods! I feel like it's almost a cruel joke. The weather is so stunning I want to do nothing but enjoy it and at the same time I'm itching to get every single project I thought about ALL winter long checked off the list. I want to lounge in my hammock and plant flowers, all at the same time! I want to open the windows and clean but go for a walk around town and enjoy the warmth of the sun on my face.  But, projects usually win out and I get things done, usually outside while the indoors is slightly neglected while I embrace this renewed relationship with the outdoors.  How about you? Are you tackling your project list? Checking items off your "To Do" list with every passing hour? I'd love to not just hear about your latest project but to see the details!
Welcome to our LINK PARTY! Every Tuesday we stop what we're doing and turn the spot light on all of you, our wonderful readers and fellow bloggers. Our link party is where you're invited to share your crafts, home projects, organizing and purging tips, recipes galore and everything in between…Please, link up and share your pride and joy, your sweat and your tears as you showcase your hard work. Here's how it works
Use the linky at the bottom of this post to link your blog to ours, feel free to share whatever has been keeping you busy lately.
Share this party on your Facebook page so your readers know to come join in the fun.
Visit your fellow linking blogs and leave them a comment so they know you're a part of the party too.
Comment here and tell me which was your favorite blog to visit. You never know, it could end up being featured.
Make sure you check back throughout the week. This party lasts all week long, until our next party, next Tuesday.
TONI'S PICK:
If you're a blogger you know how valuable good lighting can be when it comes to photography.  Get these fabulous tips from Our Peaceful Planet and improve your pictures today!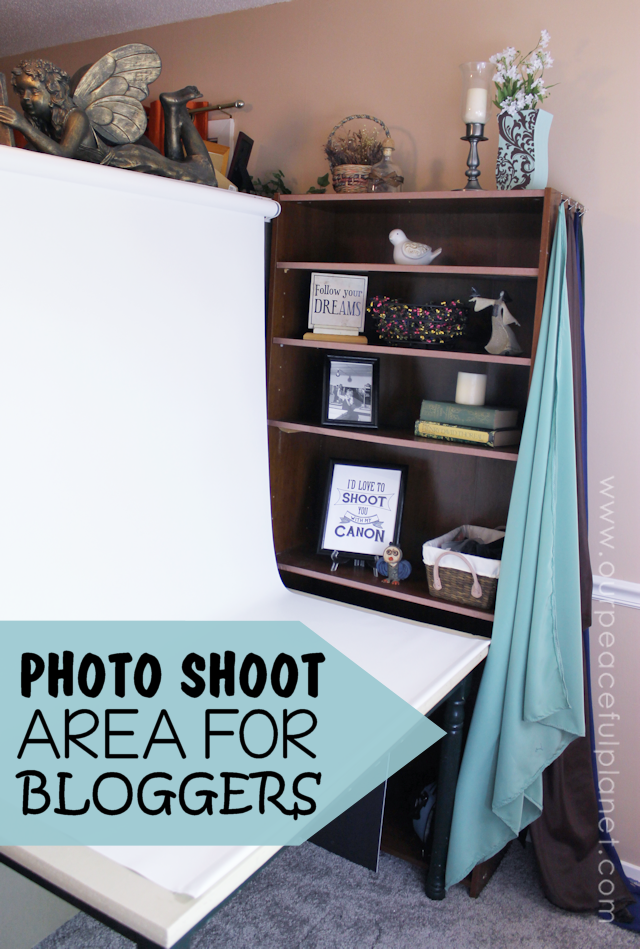 RACHEL'S PICK:
A friend once said to me that she absolutely loves painting because it's the quickest, cheapest, easiest way to completely transform a space. I agree. Changing the color of a room can completely change the feel, change the mood, change the lighting and so much more. The girls over at Plaster & Disaster certainly know this first hand! Their library transformation has me itching to grab a roller and go to town on my own four walls.  In fact, I think I might just get painting in the near future and would love to hear your favorite brand/color/accessory when it comes to painting!

Tags: DIY, link party, paint
Blog, link party, May 2015, One Project at a Time Posted in 13 comments