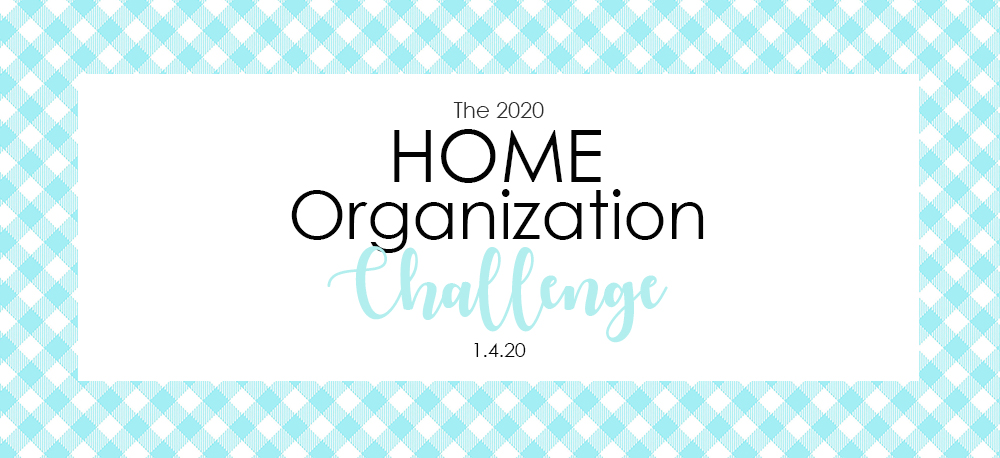 Welcome to week 2 of the 2020 Home Organization Challenge. This week we are concentrating on the home office. This is another hot spot that never seems to stay clean, so we are tackling it right away. Take a deep breath and turn up the music. It's time to get busy. (If you missed last weeks' challenge, we organized the laundry room).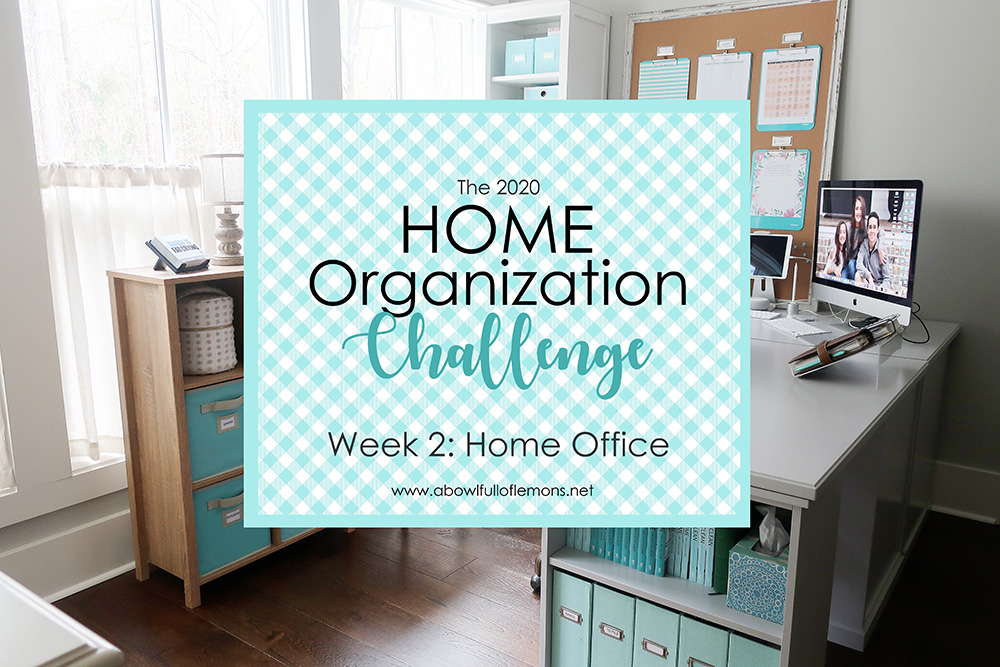 Don't know where to begin? Review your challenge checklist and use it as a guide as you work your way through the home office this week. It has a step by step process that you can follow. This is such a rewarding week. Let's get busy.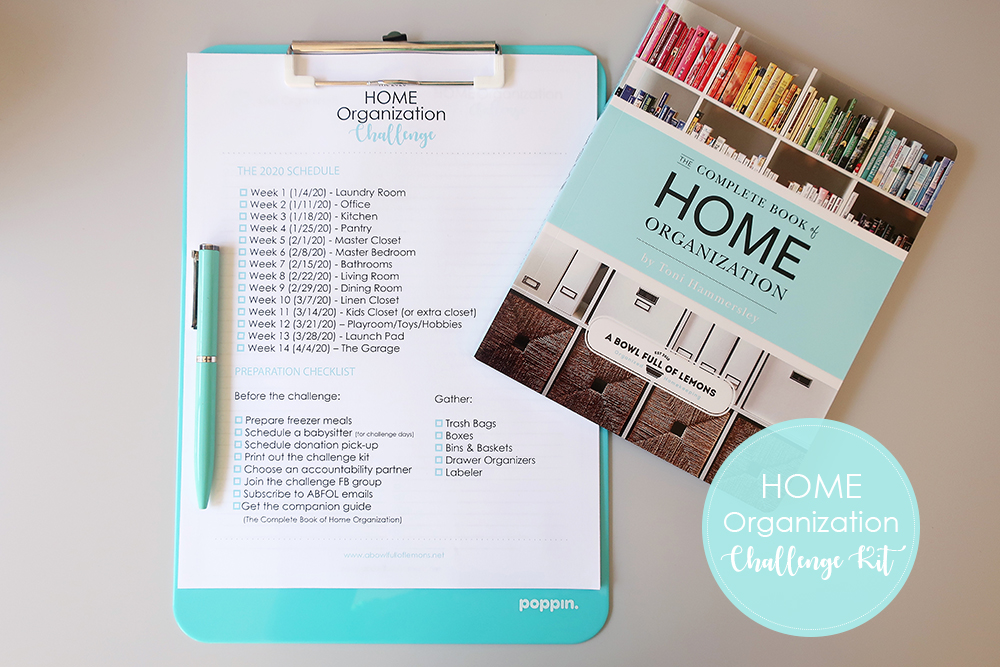 I've shared my home office in the past. Not much has changed in regards to how it's organized. I just moved the furniture around a bit. If you would like more inspiration to help get you motivated, browse my office organization blog posts.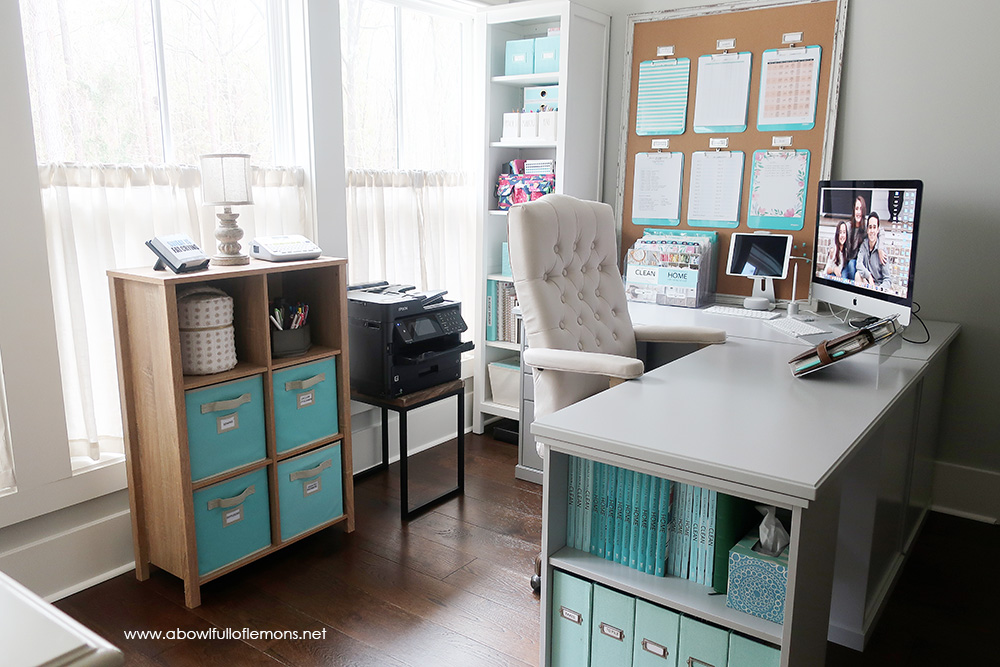 My desk is from Ikea and my office chair can be found here. On the end shelf, I keep my books and some Martha Stewart magazine bins.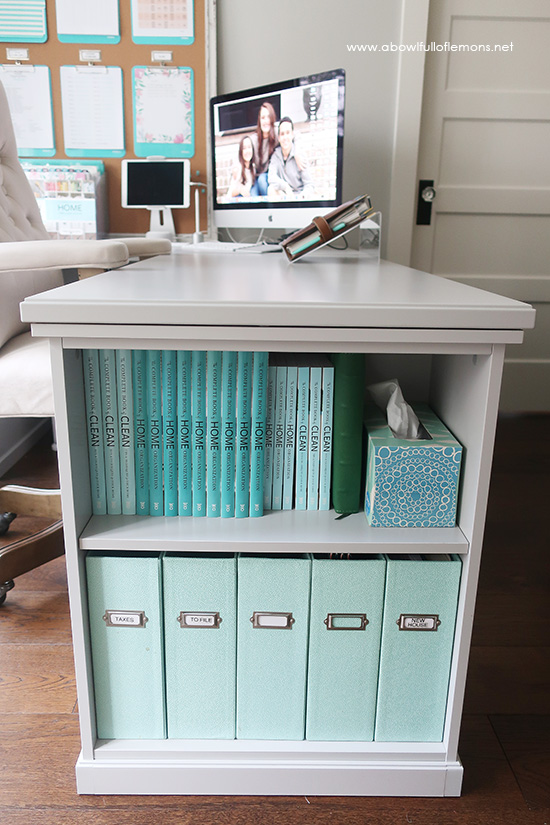 The drawers contain my office supplies.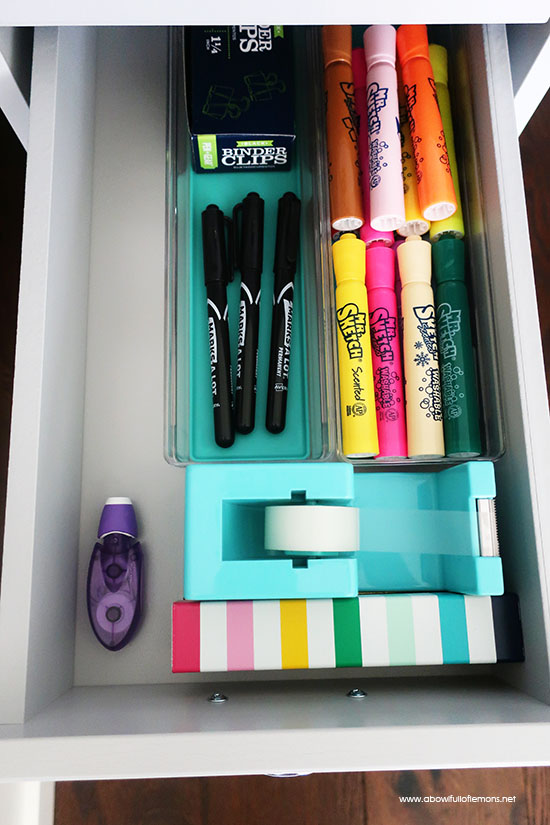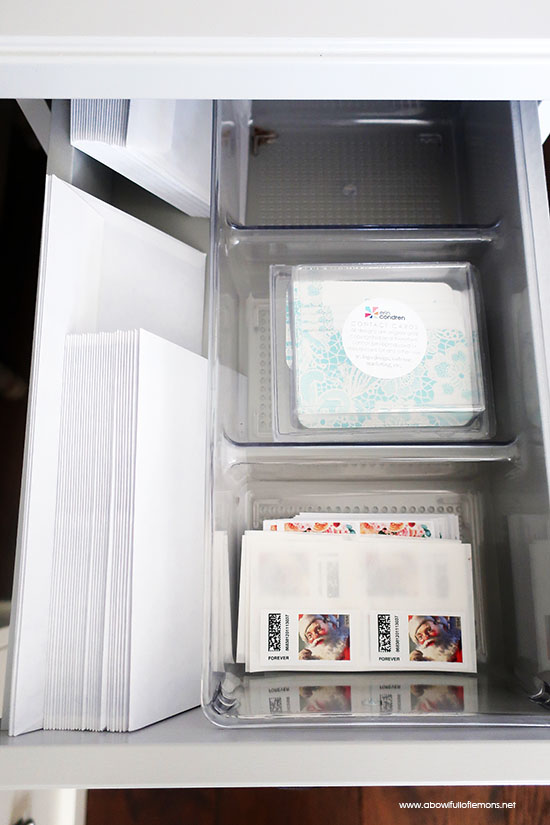 A new addition to the office is this cork board from Hobby Lobby. It's around 4 feet tall and large enough to display all of my important tasks. (I use push pins to hang the clip boards). The iPad stand & keyboard were also great additions to my office. Below the cork board, I keep my daily files in an acrylic organize.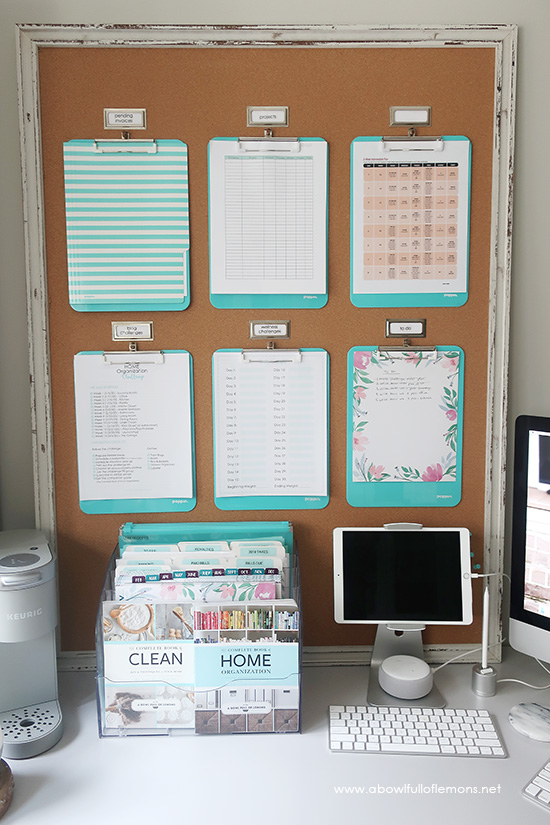 I keep my planners on this planner stand.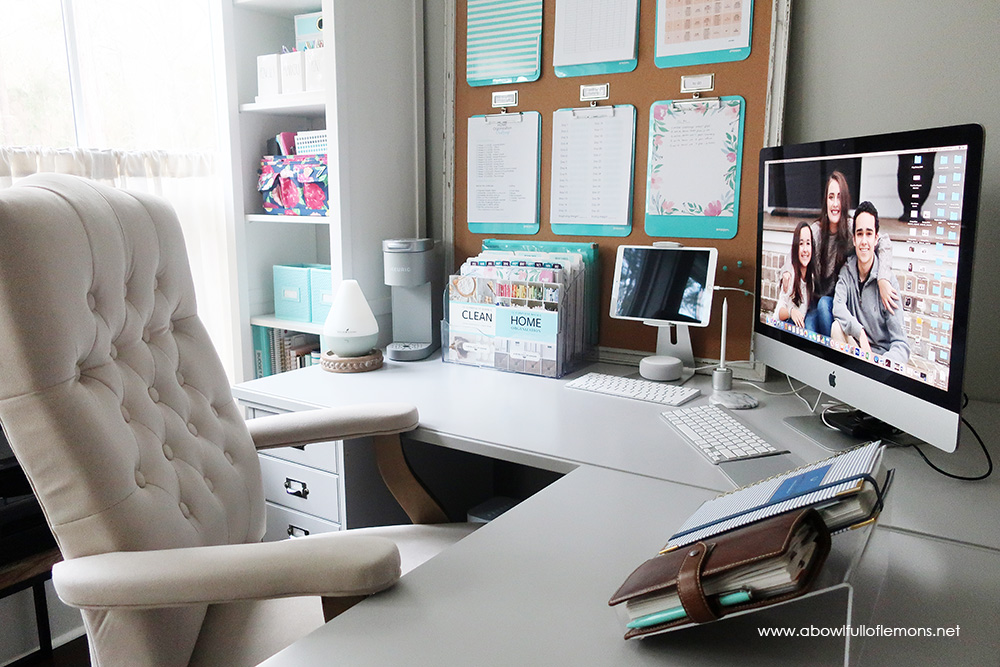 To the left of the desk is a shelf (from Ikea). I keep more office supplies in this space.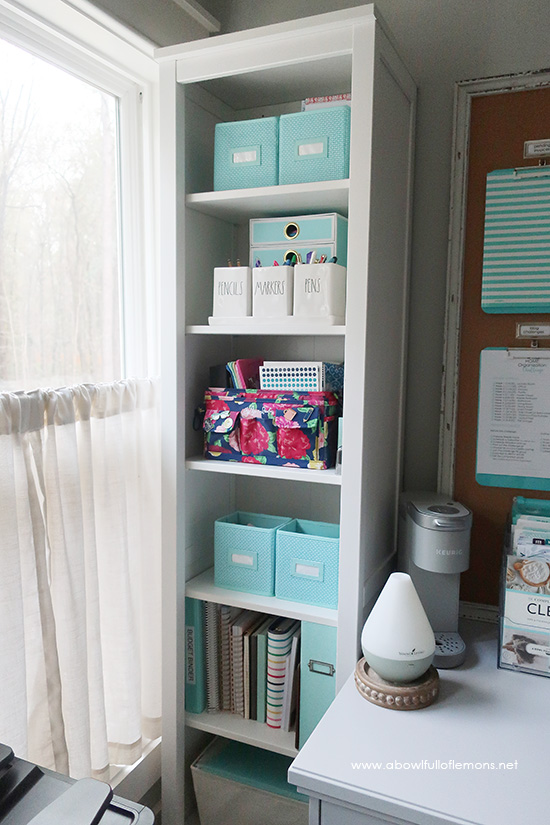 My filing system got a major overhaul last year. It still works great. The system is from Pottery Barn. You can find my file folders here & plastic tabs here and the mint labels here. The color coded dot stickers are from Emily Ley.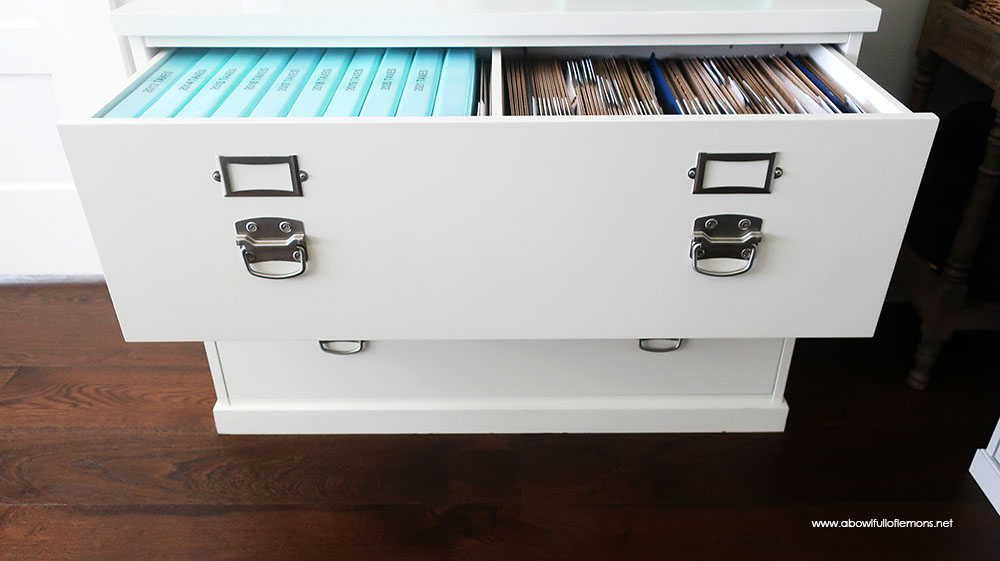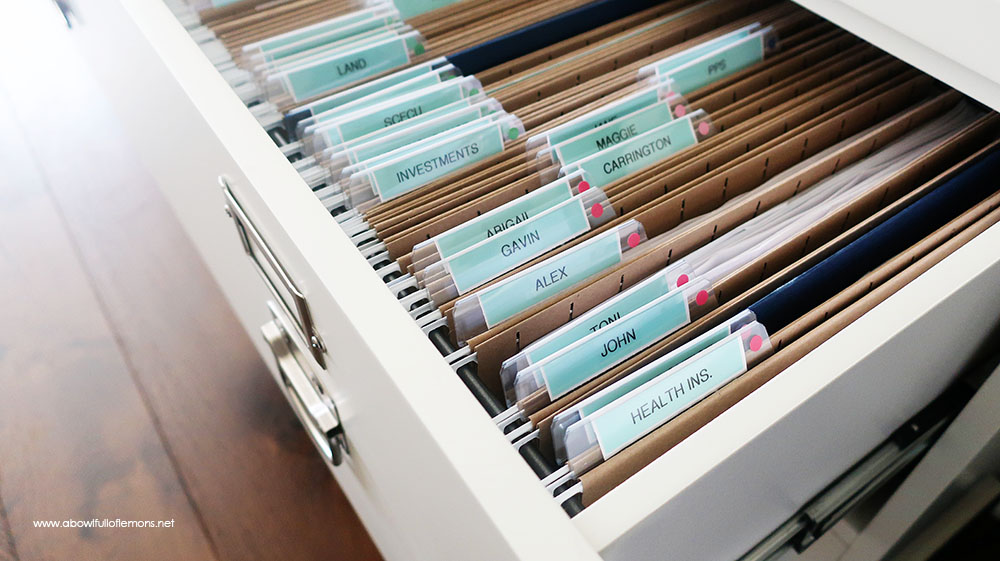 I store most of my office supplies in this hutch (from Pottery Barn).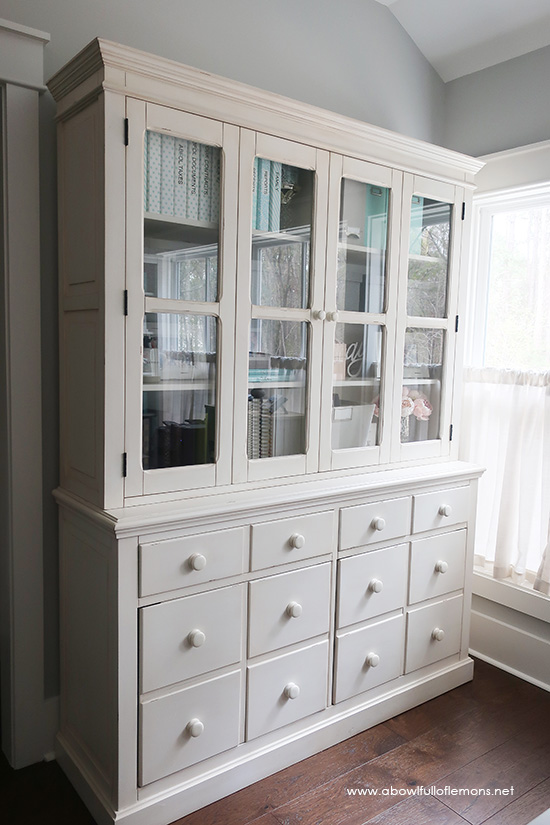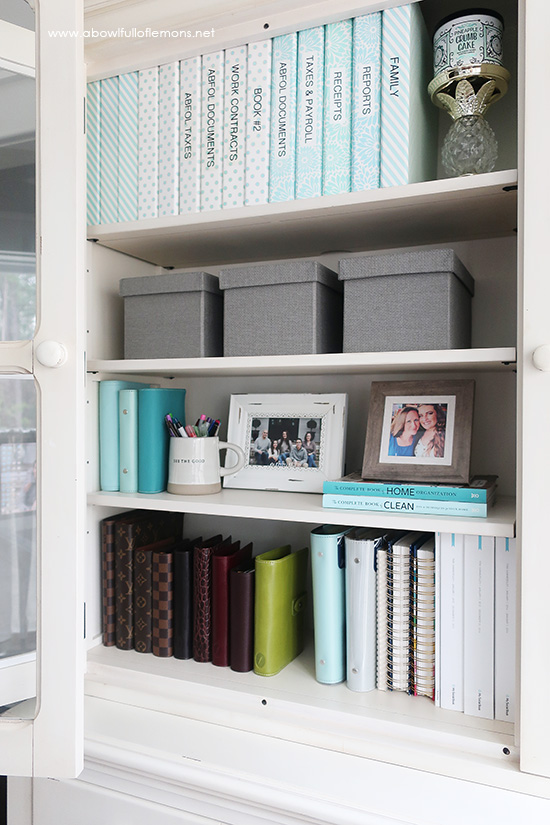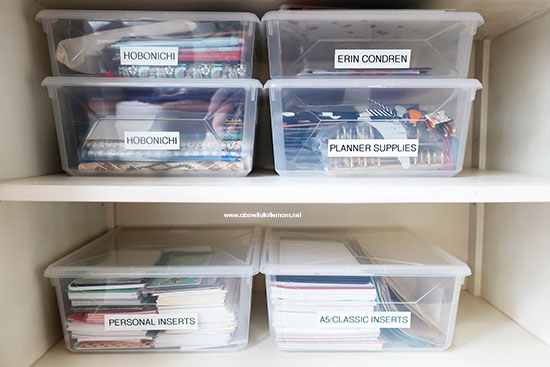 My office has a cozy sitting area. The light blue chair and sofa are from Ikea. The ticking lounge chair is from Birch Lane.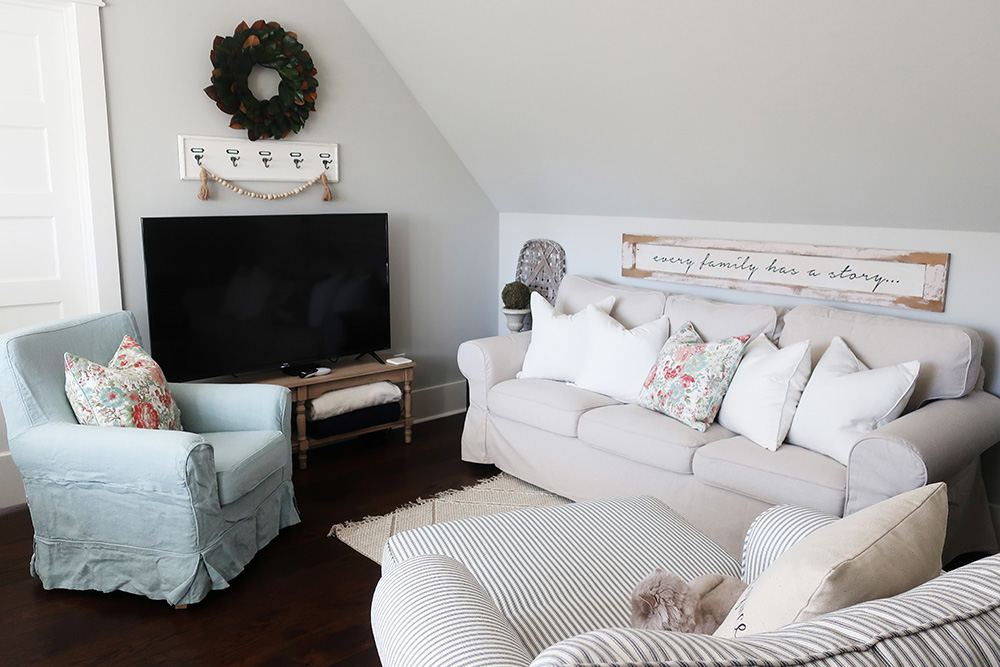 If you're a part of the Home Organization challenge, you'll want to get the challenge companion guide and cleaning bookf. Both of these are essential tools that will help you get your homes organized and cleaned from top to bottom.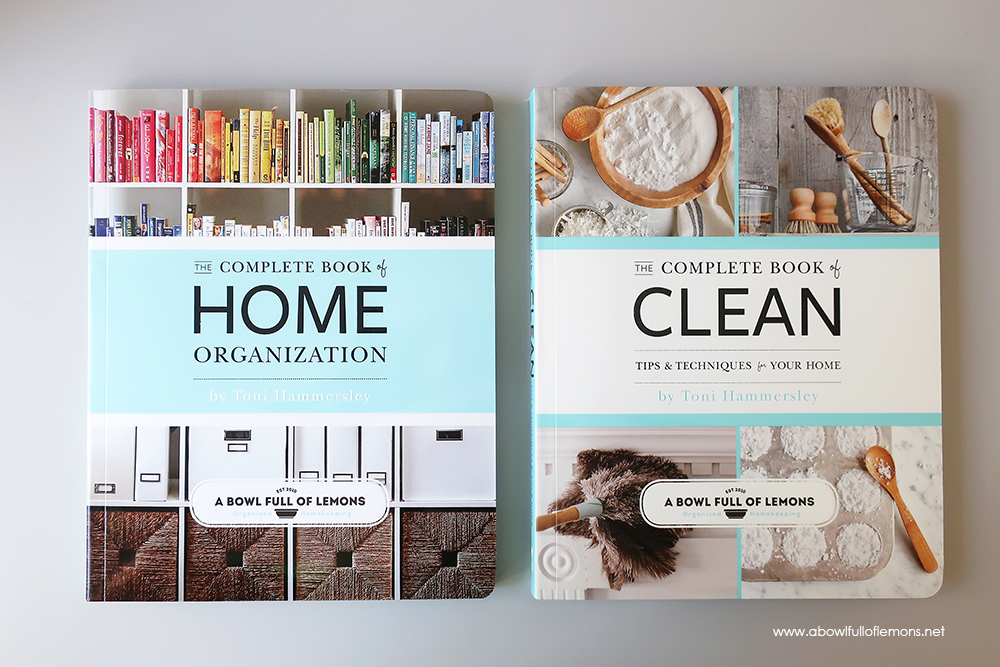 I hope you enjoyed a tour of my home office. I can't wait to see how well you organize your own office this week. I'll see you back for week 3 of the home organization challenge. We will be heading into the kitchen. Have a great week of organizing.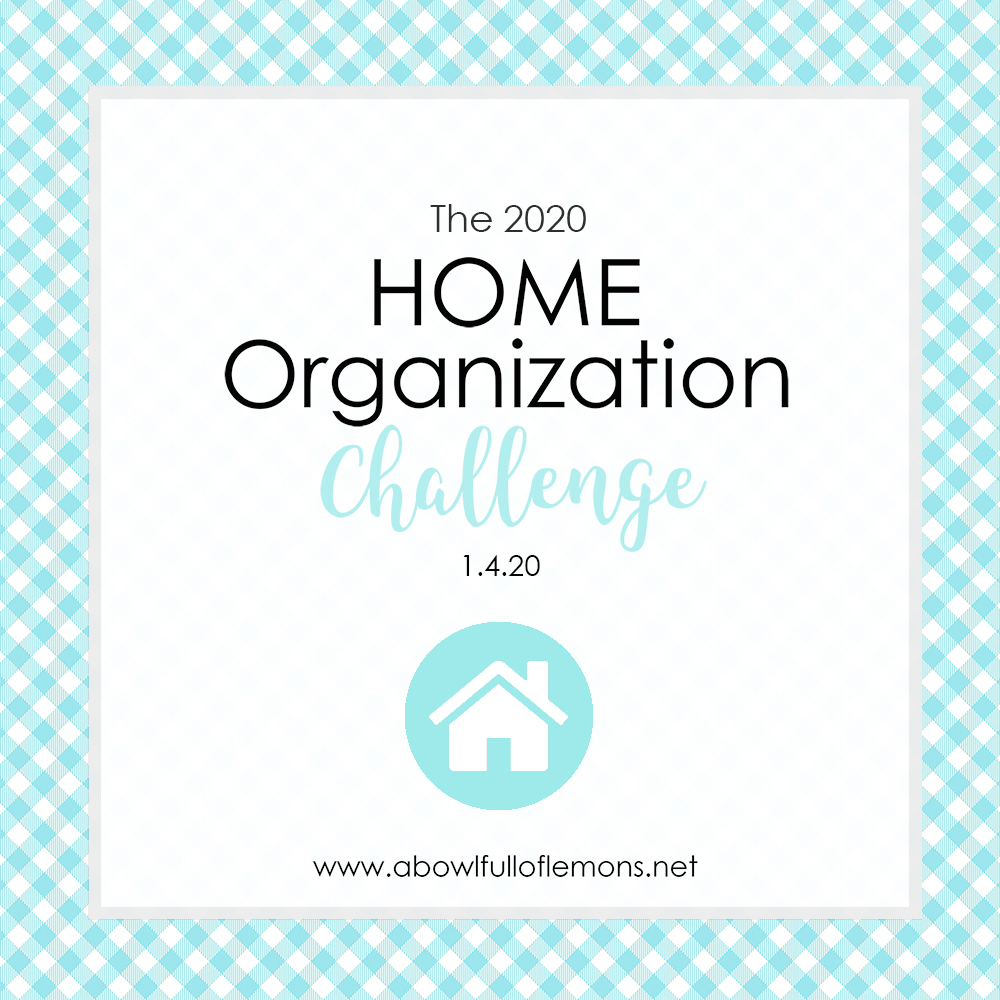 Tags: 2020 home organization challenge, home organization, office organization, organized
2020 Home Organization Challenge, binders, Blog, decluttering, drawers, filing, Office, Organize, Paperwork Posted in 0 comments