Spring Cleaning month has arrived and there are five items that I always add to my checklist each year. My full spring cleaning plan can be found here. Keep reading to see what I'm deep cleaning this month & check out the current FREE Grove Collaborative spring cleaning starter kit.
Slipcovers & Throw Pillow cases. If you have slipcovers, it's time to take them off and wash them. While you're at it, take off all throw pillow cases and give them a good washing as well. This job should be done at least twice a year (or more often depending on usage).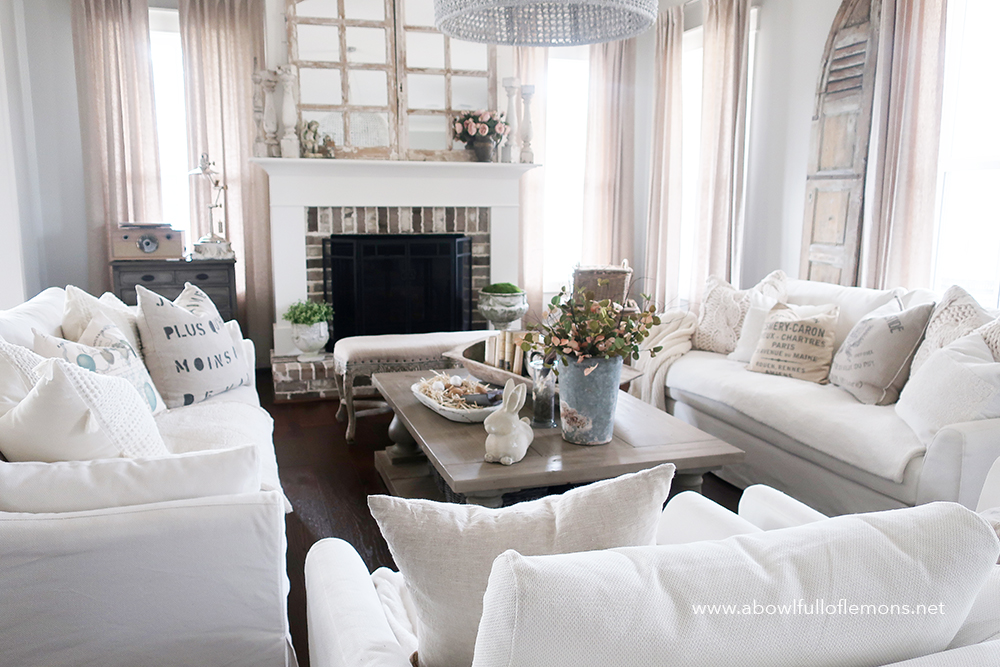 2. Deep Clean the Refrigerator. This definitely needs to be done more than once a year, but yearly I take out every removable attachment in the refrigerator and wash it down. All drawers and shelves should be removed and washed & wipe down the walls.
3. Clean the Windows. The windows are a pain to clean but they get a film on them and need to be deep cleaned at least once a year, if not more. Take off all curtains (wash them), dust the blinds, and scrub those windows good.
4. Deep Clean all Cabinetry. I love using my Mrs. Meyers Multi-Surface cleaner from Grove to scrub down the cabinets. Clean the doors and the shelves. This means taking out all of the dishes and food. Work quickly and it's not too bad of a chore. Turn up the music!
5. Deep Clean Baseboards & trim work. Finally it's time to get down on your knees and scrub those baseboards & trim work. Use a pillow for your knees, if you need one. These get really dusty so they should be done a few times a year but definitely make sure it's on your spring cleaning checklist. Fill a bucket with hot soapy water & a squirt of dish soap (I use Mrs. Meyers Fresh Cut Grass dish soap) and scrub them with a sponge.
Bonus: Decorate for Spring. We can't forget to reward our hard work by decorating the house for Spring. Tulips, peonies, bunnies, faux eggs, and Spring wreaths brighten up the home and help to shake off those winter blues. There's nothing better than welcoming Spring into your home with some beautiful home decor.
To help get you started with your Spring cleaning checklist, you'll want to get the FREE starter kit from Grove Collaborative. They are giving a FREE spring cleaning starter kit to all new customers who place their first order. They only ship to the lower 48 states at this time. Sorry they cannot ship to Canada, Hawaii, or Alaska.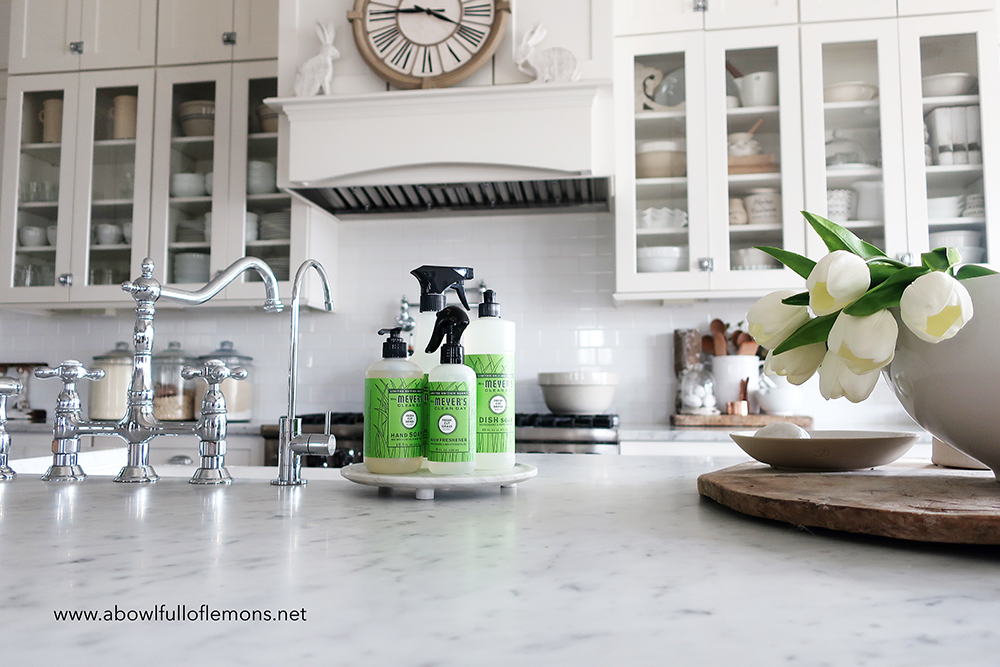 So give Grove a try. They have thoughtfully chosen all of their products and their goal is to be plastic free by 2025. They have lots of plant-derived and sustainable products to choose from. They deliver everything to your home for free!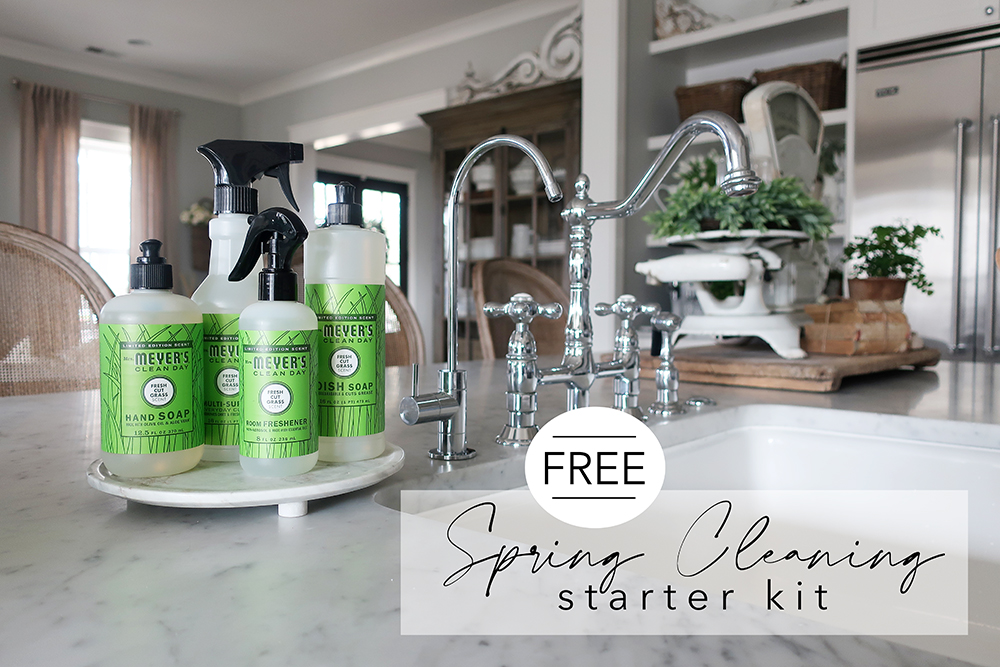 You can choose any of the Spring scents to put in your FREE starter kit. Their limited edition scents are Fresh Cut Grass (exclusively sold at Grove), Rose, Mint, and Lilac.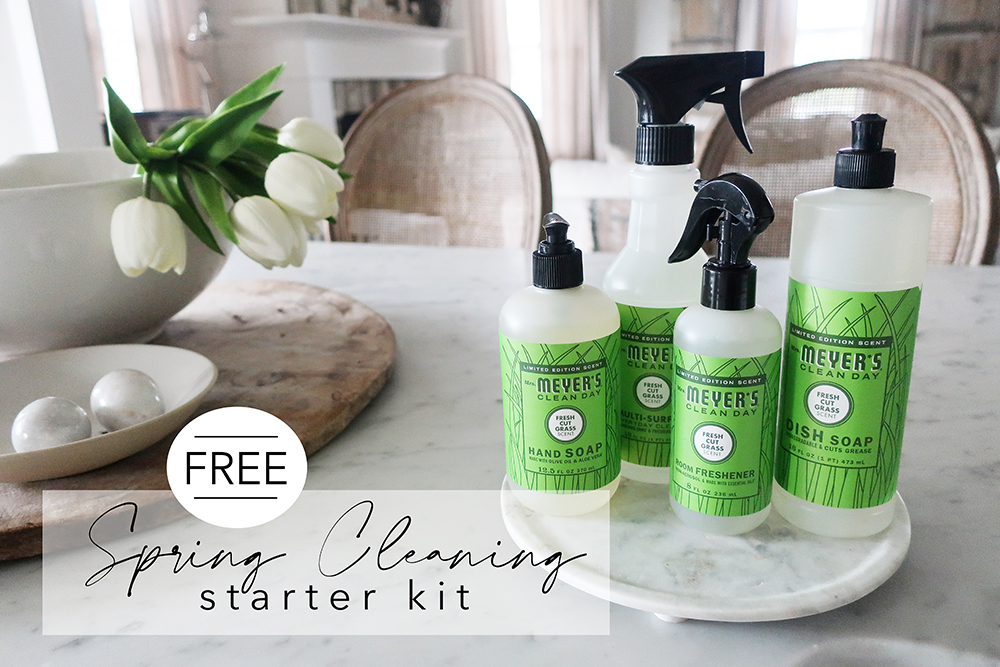 Happy Spring cleaning!
Disclaimer: This is a sponsored post by Grove Collaborative®. All opinions are my own & I only recommend products or services I use personally and believe my readers will enjoy. I am disclosing this in accordance with the Federal Trade Commission's 16 CFR, Part 255: "Guides Concerning the Use of Endorsements and Testimonials in Advertising. Please click here for full disclaimer.
Tags: clean home, Grove Collaborative, spring cleaning
Blog, Clean, grove collaborative, Spring Cleaning Posted in 0 comments