My favorite time of year has arrived! The holidays are a wonderful time when friends and family come together in fellowship and catch up on life with each other. I am going to share a few tips that I've learned over the years, so you can be prepared to welcome your holiday guests with open arms.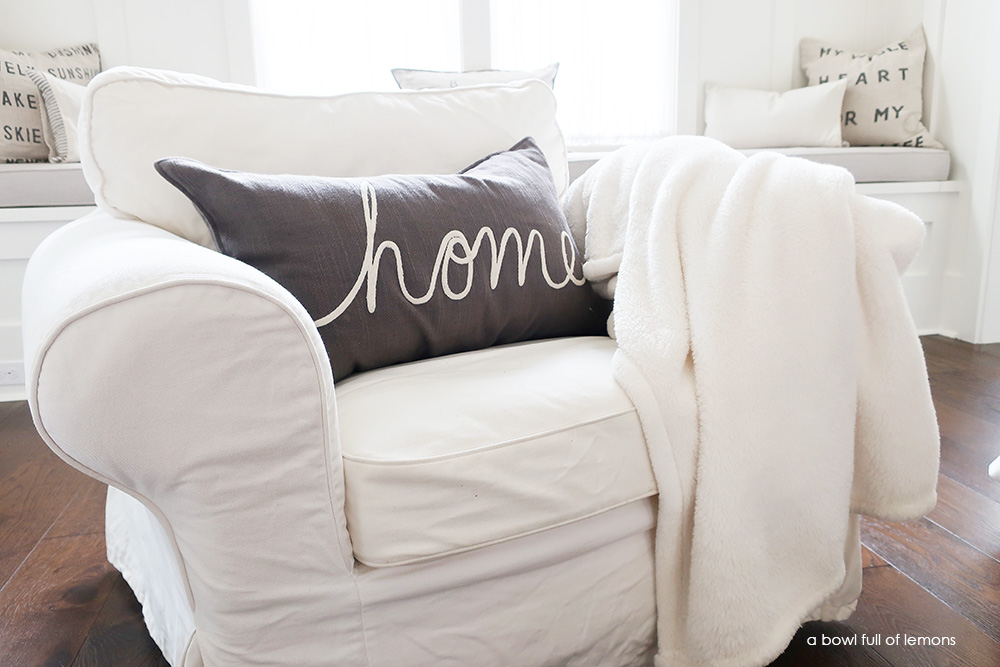 How to prepare for holiday guests:
Prepare the guest room. Whether it's their own guest suite or a spot on the family room pull-out sofa, guests need a place to put their things and unwind. Make sure the room is decluttered, the linens are freshly laundered, and the pillows are fluffed.
Launder the guest towels – Keep a basket of freshly laundered white bath towels & wash clothes in your guest bathroom. I think this is a really important part of welcoming your guests. You don't want to offer them faded or tattered old towels & wash cloths. I keep a set just for guests. If you don't have a guest bathroom, keep the basket in your bathroom closet and let them know where to find it.
Shop for snacks & food ahead of time – Do your guests have any food allergies, snack & drink preferences or diet restrictions? Ask them ahead of time and have snacks available. If they have been traveling, they will be hungry when they arrive.
Clean the house. Our family and friends are important to us and we want to show our love by making our homes presentable to them. Gather your husband and children, give them a microfiber cloth and some Mrs. Meyers multi surface spray, and get to work. Many hands make light work. In under an hour, together you can clean most of the house. If you're short on time, concentrate on decluttering (go around the house with a laundry basket), sweep & mop the floors, quickly clean the kitchen (wash all dishes and put them away), clean the bathroom (swish the toilets and sinks), and empty all trash cans.

Need to replenish your household cleaners this holiday season? All new Grove customers who spend at least $20 (easy to do with so much to choose from) will receive 3 Mrs. Meyers Holiday cleaning products, 2 walnut scrubber sponges, a green Grove seasonal bucket, and free shipping.  If you spend $39, you'll also get the Grove holiday towel for free (see below).

I use Grove Collaborative for all of my household cleaning products. They have so many products to choose from and the best part is that they deliver everything right to my door. No more waiting in holiday lines to stock up!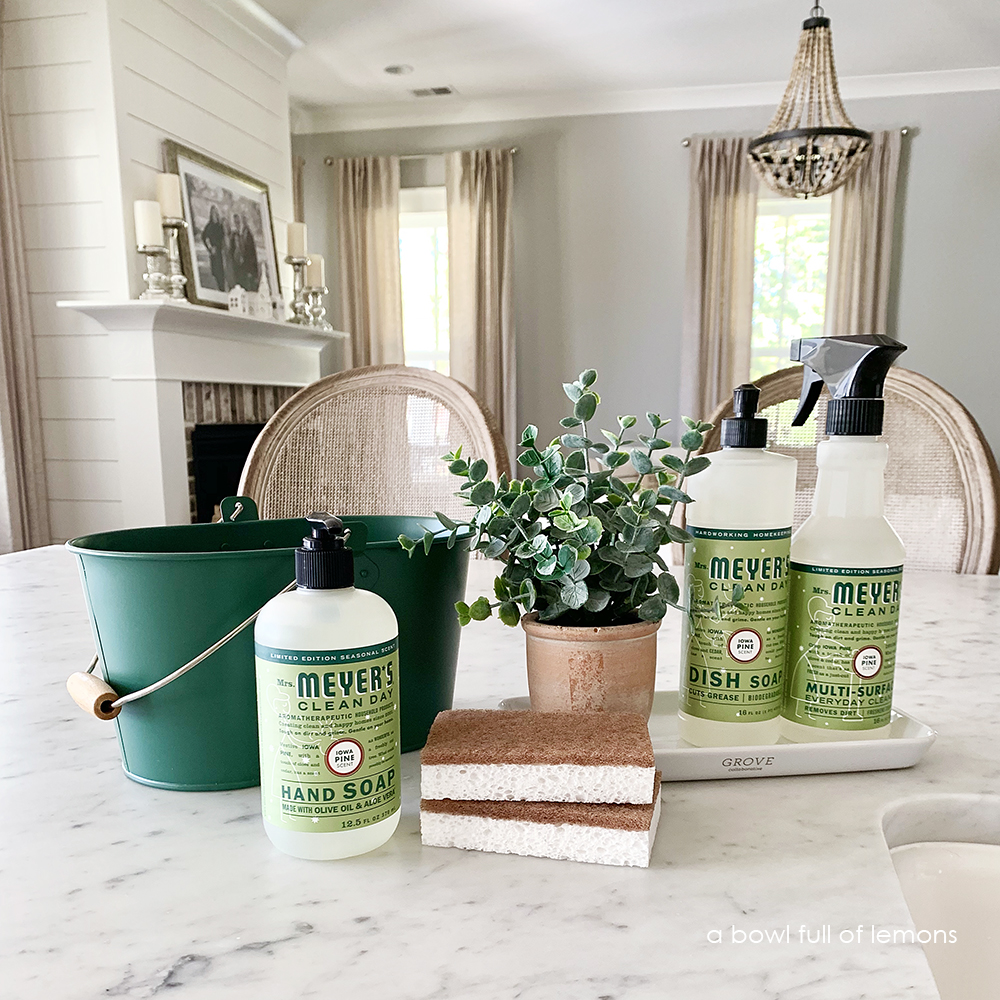 Your free cleaning caddy includes the newly launched Mrs. Meyers holiday scents. There are 3 scents to choose from:
Iowa Pine
Peppermint
Orange Clove
Get ready for holiday guests with these four essential tips and cash in on Grove's free holiday cleaning caddy Kit. Have a great holiday season friends.
Disclaimer: This is a sponsored post by Grove Collaborative®. All opinions are my own & I only recommend products or services I use personally and believe my readers will enjoy. I am disclosing this in accordance with the Federal Trade Commission's 16 CFR, Part 255: "Guides Concerning the Use of Endorsements and Testimonials in Advertising. Please click here for full disclaimer.