We typically strive to have dinner on the table by 5:30, the laundry conquered at all times, and the messes cleaned up at the end of every day. With our hectic schedules though, sometimes it's just not possible. This year, I have made a few homekeeping resolutions that I want to try to maintain. Officially writing these out and placing them mentally in my mind, helps me to check them off the list each day. Join me by making your own homekeeping resolutions this year.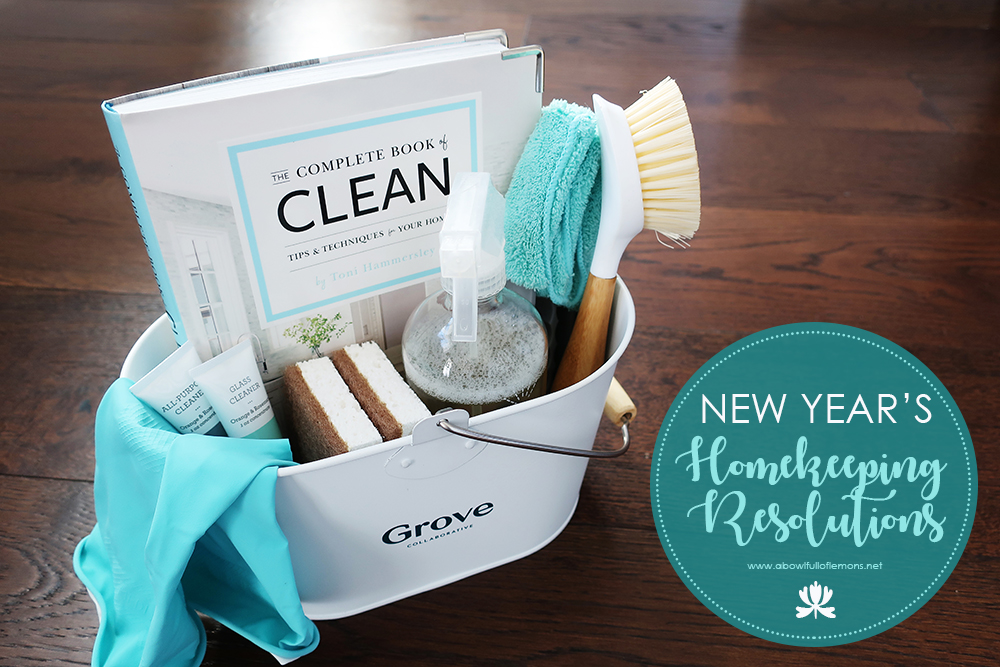 5 Homekeeping Resolutions to conquer the new year!
Meal plan every Thursday, for the following week. This is a big one! If we can all conquer this, life will just run more efficiently.
Do one load of laundry every day. Even on the busiest of days, it only takes 5 seconds to toss a load of laundry into the washing machine. We make it harder than it really is. Maintaining really is the key! By the way, Grove is my favorite plant-based laundry detergent.
Make the bed as soon as I wake up. This is a small task but makes a big impact on the tidiness of our home. It takes no time at all and feels great after work, when you walk into your bedroom and see a neatly made bed.
Organize one space per week. Maintaining order in the home is much easier when it's broken down into smaller weekly tasks. It's when we let everything go that we have a big mess to conquer at the beginning of each year. When will we ever learn? Join my 14 week organizing challenge, to help guide you.
Follow a cleaning card system each week. I have mastered this task and will continue following it into the New Year. If you have a plan, you have already made it half way. I get all of my cleaning products shipped to me from Grove Collaborative!


With organizing season upon us, Grove Collaborative is graciously offering a fabulous FREE Mrs. Meyers set to help get us motivated. All new Grove customers who spend at least $20 (easy to do with so much to choose from) will receive 3 Mrs. Meyers cleaning products (your choice of scent), 2 walnut scrubber sponges, a Grove caddy, and free shipping.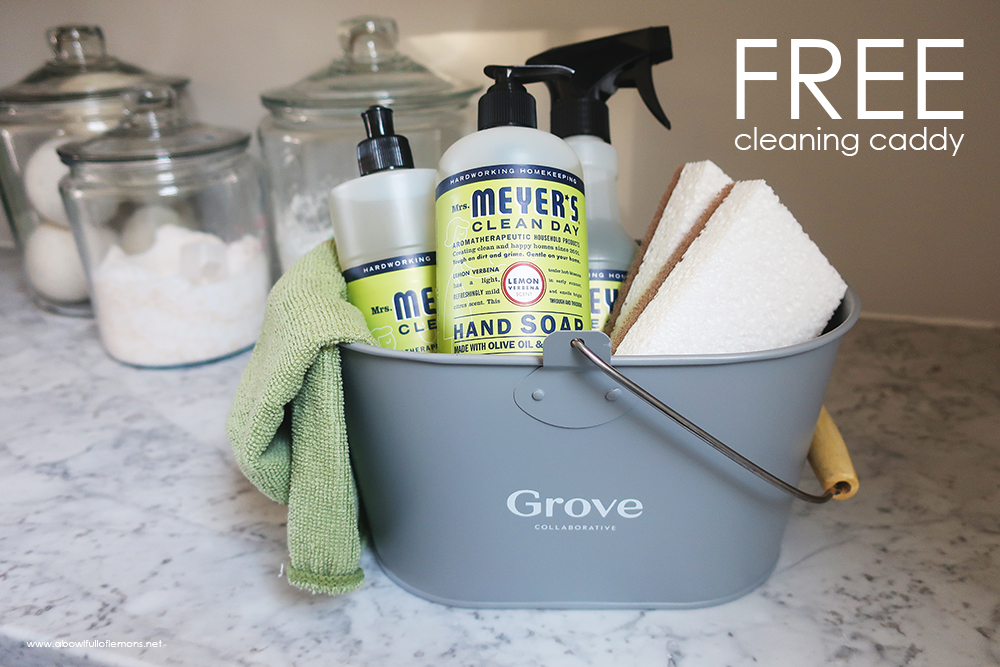 I use Grove Collaborative for all of my household cleaning products. They have so many products to choose from and the best part is that Grove delivers everything right to my door. No more waiting in Target lines to stock up!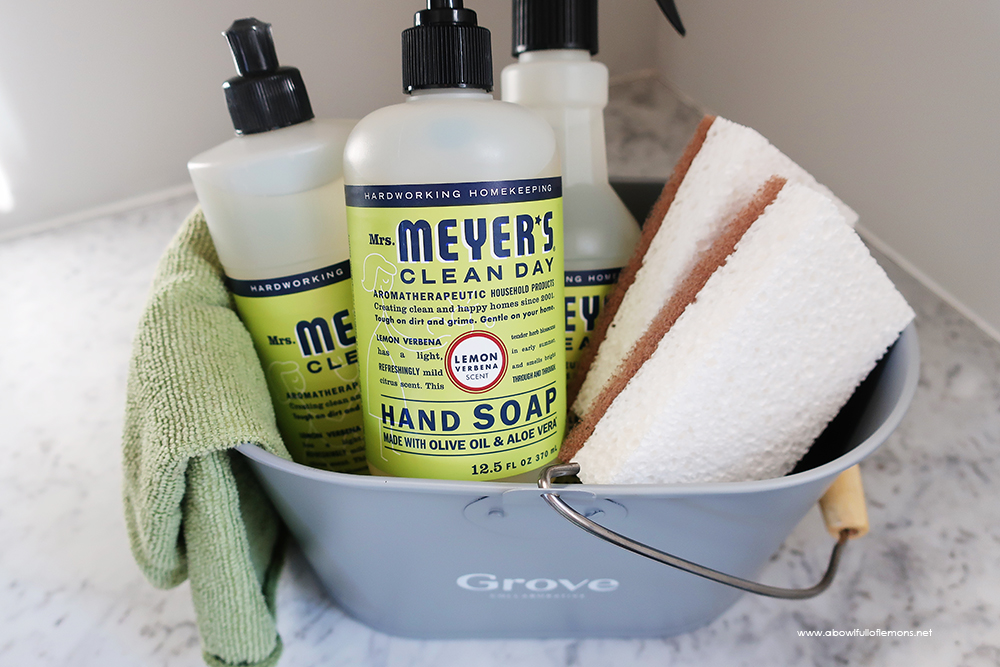 Your FREE cleaning caddy includes all of this:
Mrs. Meyer's Hand Soap
Mrs. Meyer's Dish Soap
Mrs. Meyer's Multi-Surface Spray
Grove Caddy (great for organizing)
Grove walnut scrubber sponges
Free shipping

With a new year comes new opportunities to improve our lives. We get to reset and restart what didn't work last year. Make this your best year ever. Happy New Year!
Disclaimer: This is a sponsored post by Grove Collaborative®. All opinions are my own & I only recommend products or services I use personally and believe my readers will enjoy. I am disclosing this in accordance with the Federal Trade Commission's 16 CFR, Part 255: "Guides Concerning the Use of Endorsements and Testimonials in Advertising. Please click here for full disclaimer.
Tags: clean, cleaning, Grove Collaborative, home organization, organizing
Blog, Checklists, Clean, Cleaning, Cleaning Card System, grove collaborative, Organize Posted in 0 comments