Sustainability is an important part of life. I believe we have a responsibility to ourselves, our homes, and to our planet. Here are a few small ways I've implemented sustainable swaps in my kitchen.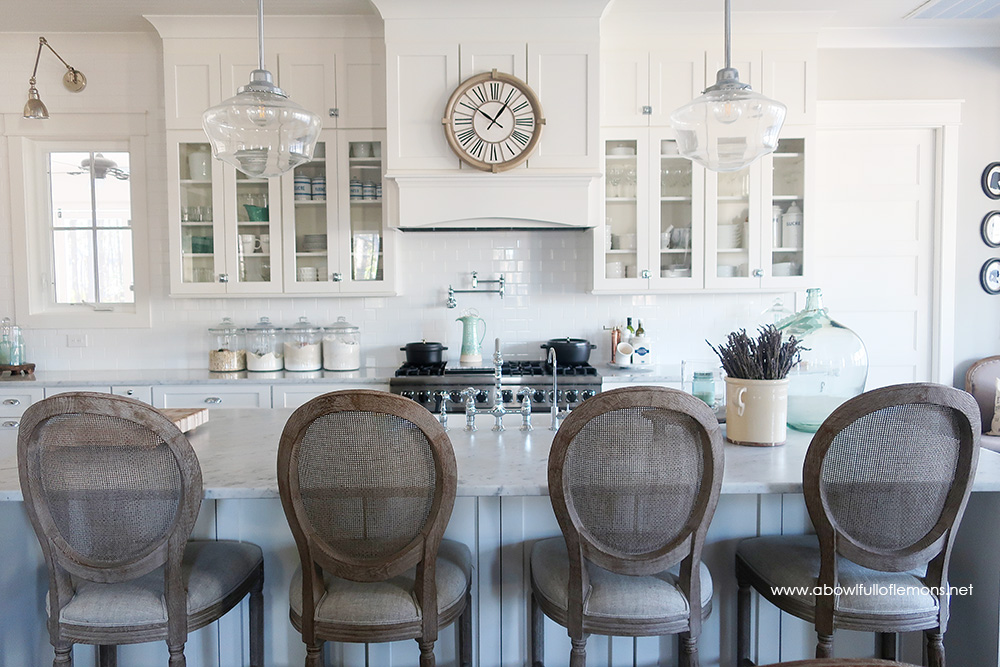 Before I share my swaps, I have to let you know where I shop. My products are shipped monthly from Grove Collaborative and I'm thankful that they have so many sustainable swaps for me to choose from. I love that I can customize every order and skip an order if I don't need anything. It's so convenient.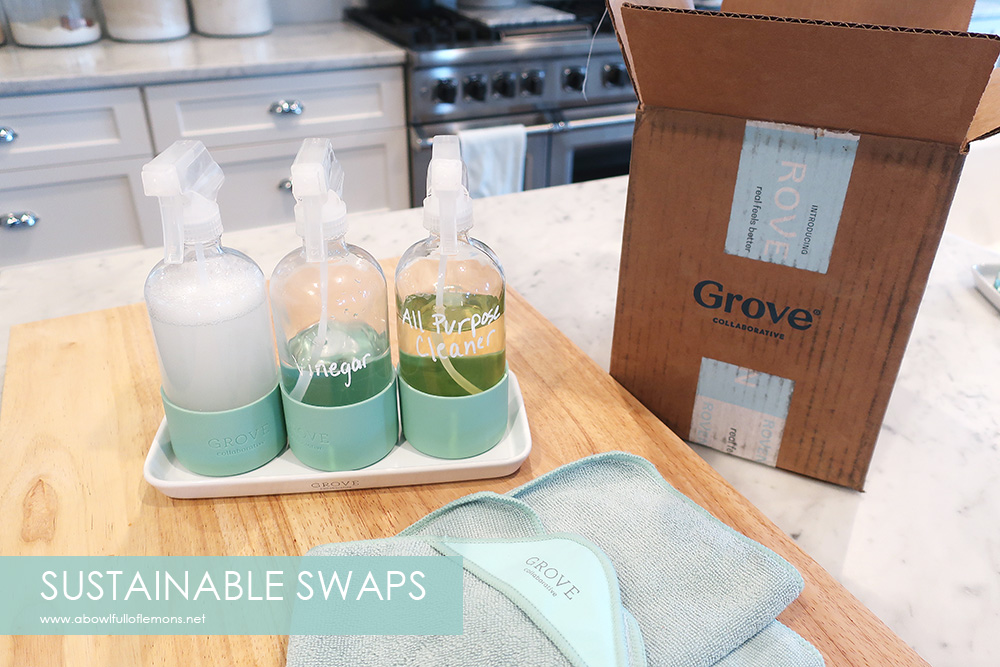 My favorite sustainable swap was switching from plastic to reusable glass cleaning bottles. Not only can I use these Grove bottles to make my homemade cleaning recipes, but I no longer have wasteful plastics to worry about.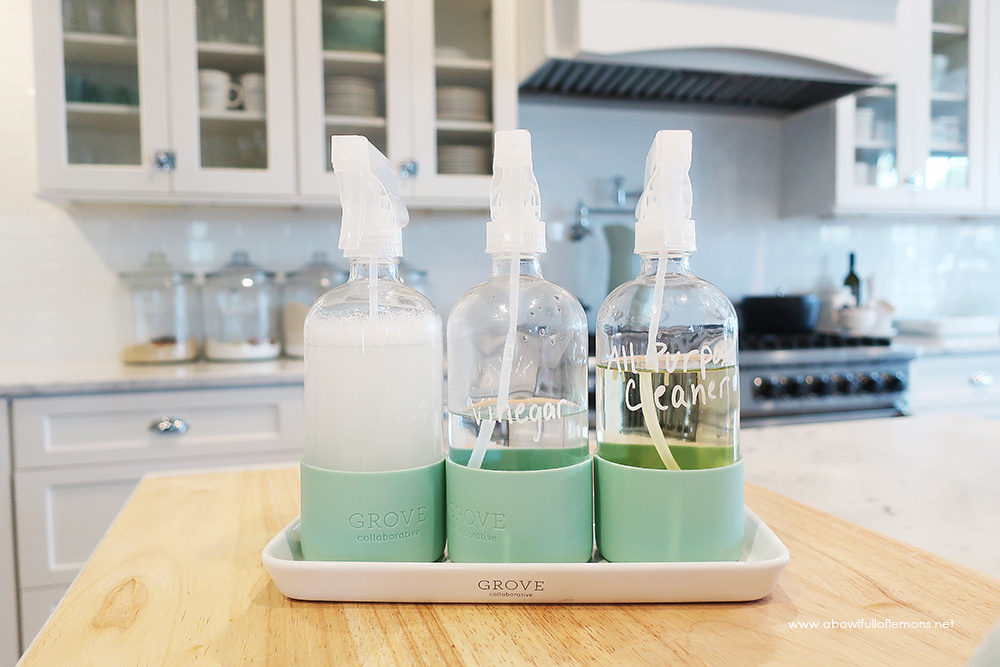 My simplest sustainable swap was switching from paper towels to microfiber cloths. It was easy and inexpensive. I keep a basket full of microfiber cloths under my kitchen sink. Anytime I have a spill, I simply grab one!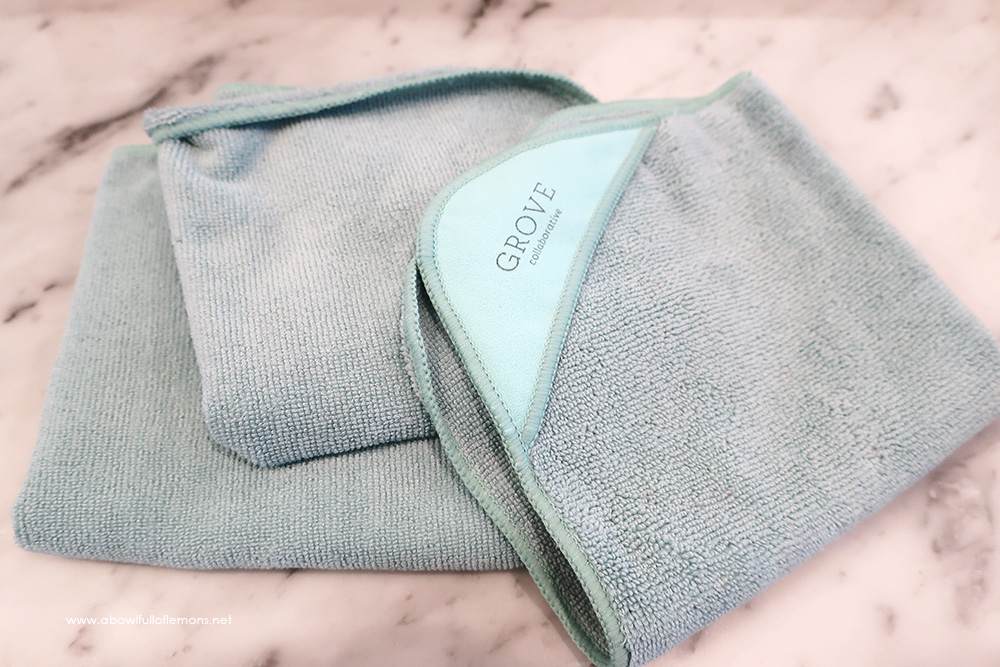 Here are a few more sustainable swaps that you can implement this year:
100% recycled plastic trash bags *
Metal or bamboo straws *
Stainless steel water bottles *
Reusable food wraps *
Reusable coffee cups
Cloth napkins
Bulk food instead of single packaged
Mason jars instead of plastic containers
*You can find these products at Grove Collaborative.

To help you implement a more sustainable life, Grove Collaborative is graciously offering a FREE sustainability kit to all new customers who spend $20.
You get all of this:
100% Recycled Plastic Trash Bags
Glass Hand Soap Dispenser
Gel Hand Soap
2 Walnut Scrubber Sponges
White Flour Sack Towel
Free shipping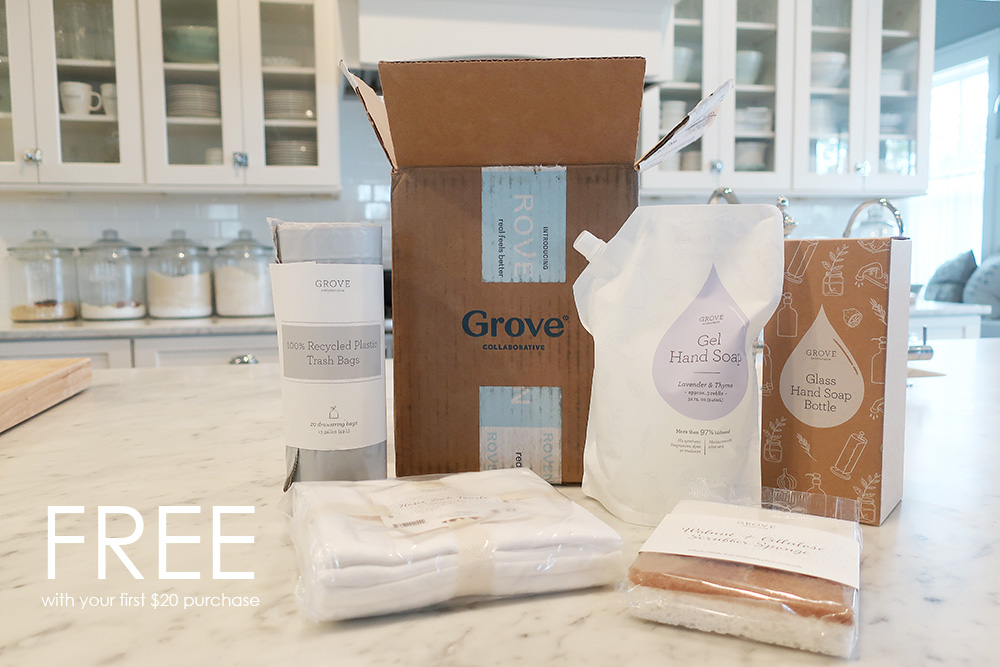 As a sweet bonus, if you spend $39, you'll get this white stoneware sink tray as well! I love it so much.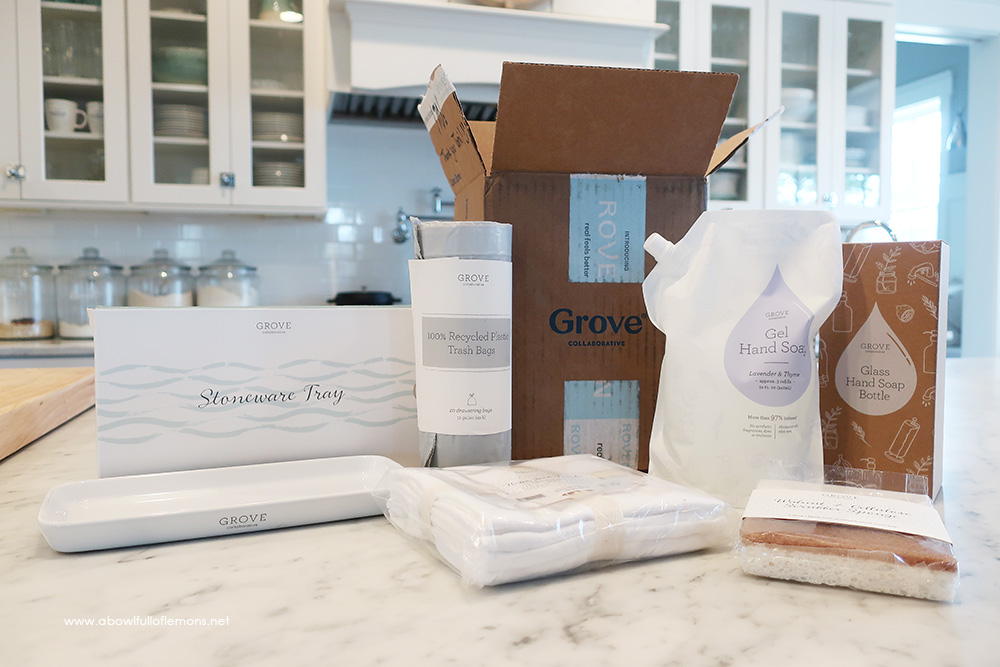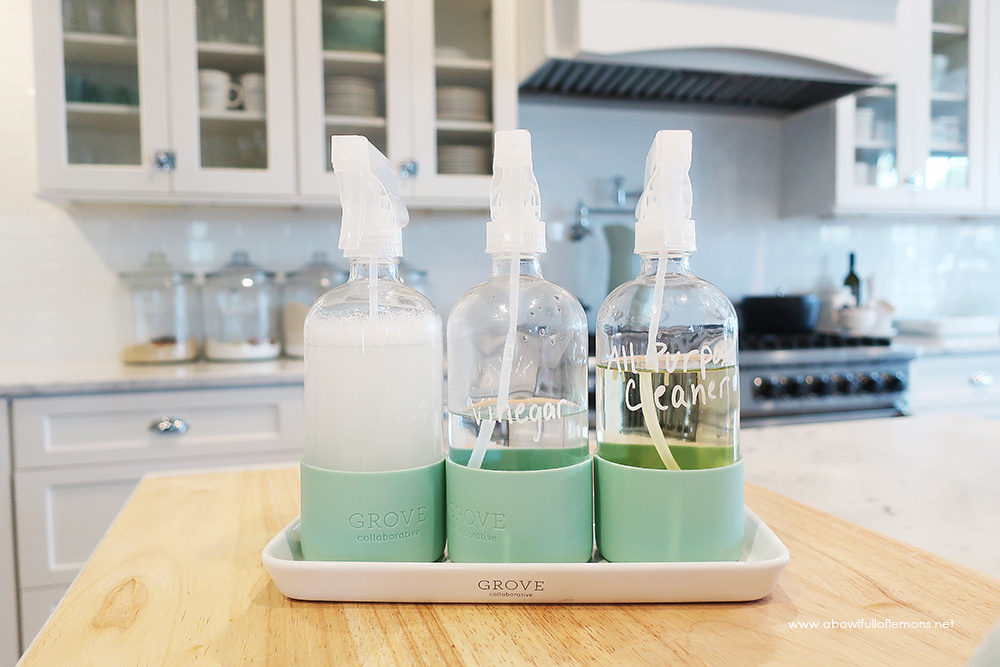 Let's come together and be more mindful of the products we use in our homes. Every purchase makes a difference and collectively we can make a big impact on the planet.
Disclaimer: This is a sponsored post by Grove Collaborative®. All opinions are my own & I only recommend products or services I use personally and believe my readers will enjoy. I am disclosing this in accordance with the Federal Trade Commission's 16 CFR, Part 255: "Guides Concerning the Use of Endorsements and Testimonials in Advertising. Please click here for full disclaimer.
Tags: cleaning, green cleaning, Grove Collaborative
Blog, Clean, Cleaning, Green Cleaning, grove collaborative Posted in 0 comments