Finding a good system to keep track of our busy schedules was a hard task!  My family is always busy!  So organizing our schedules is a must.  My kids are in baseball, dance, gymnastics, basketball, swimming, football, clubs, church, ymca activities, and lots of school functions.  If we didn't have a good system, we would be lost!  I found this Hang up Home Organizer which has multiple organizing aspects to it.  There is room for all of our schedules, menus, markers, stickies, much more.  I got it from Thirty One and I love it!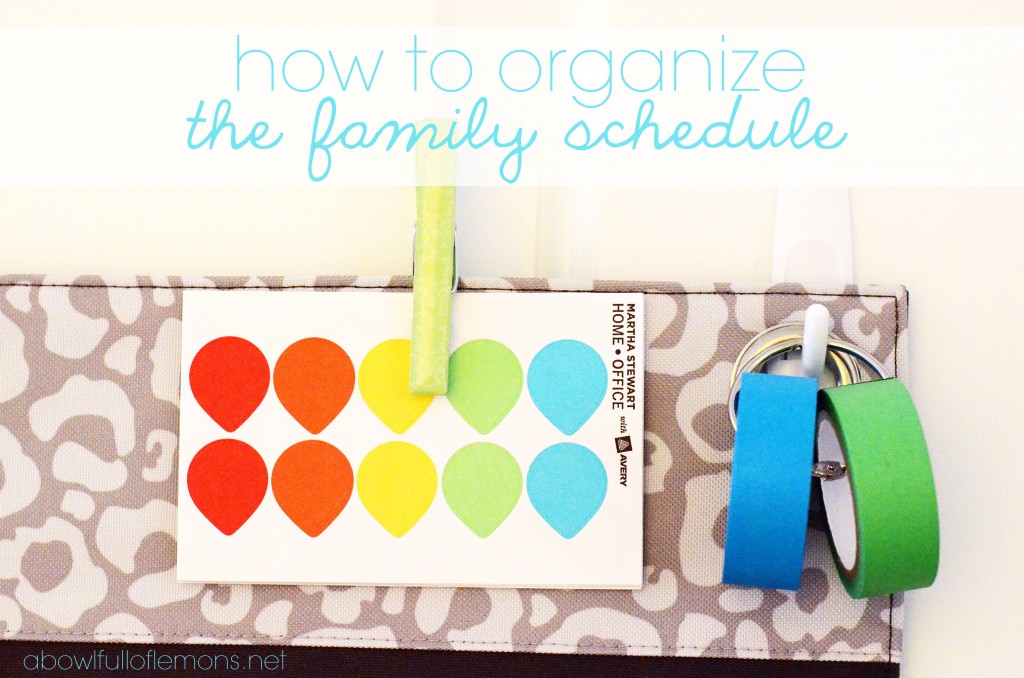 "Must have items" to organize your family schedule:
Calendar – Mine is the school calender
Pens/Markers/Highlighters – I highlight important reminders & add to the calendar as needed.
Sticky notes – For jotting down quick

notes

or to remind a family member of an upcoming event.
Schedules – All sports, clubs, church, school, etc…

schedules

. These go in each childs slot. Review these daily or add the schedule to the "main calendar".
School lunch calendar – You can review at the beginning of each month with your child and

highlight

the days they want to buy at school.
Current sports/activities agendas & contact numbers – Keep these all in the childs slot. If you need to refer to them or make a call, there is no more searching.
Clothes pins – If you are using a similar organizer like mine, you can

quickly

hang the schedule or papers and remove as needed.
Tabs to "highlight" important events. I use Martha Stewart color coded sticker labels.
White board – Use this for reminders.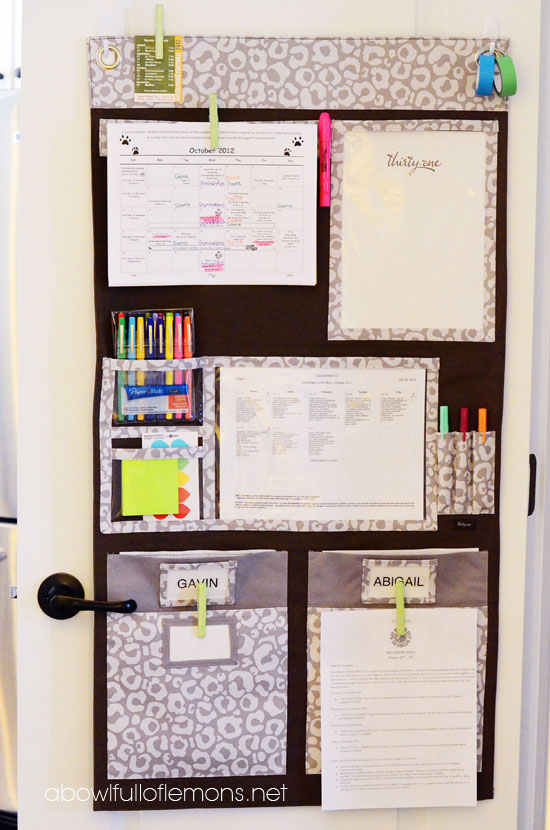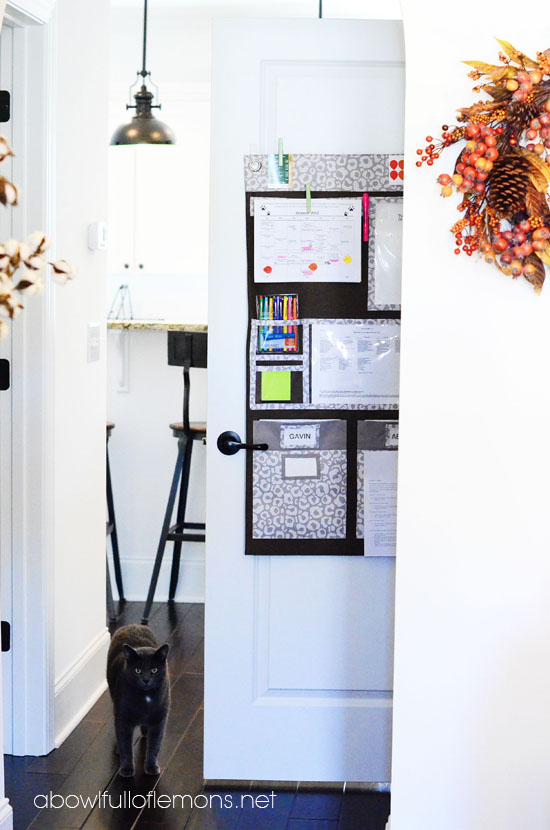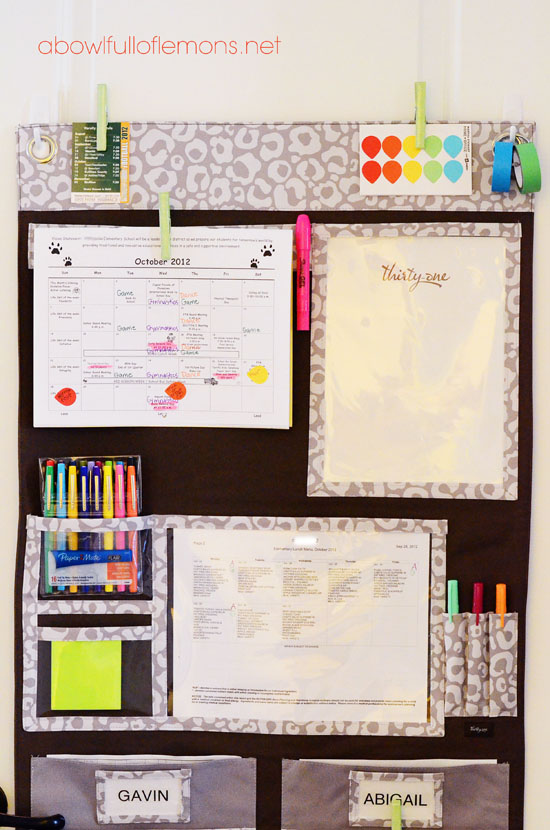 All schedules go inside of my kids pockets.  My oldest doesnt have a "pocket". I write her agenda on the calendar as needed. She is old enough to keep track of her own schedule so I dont need to do much reminding.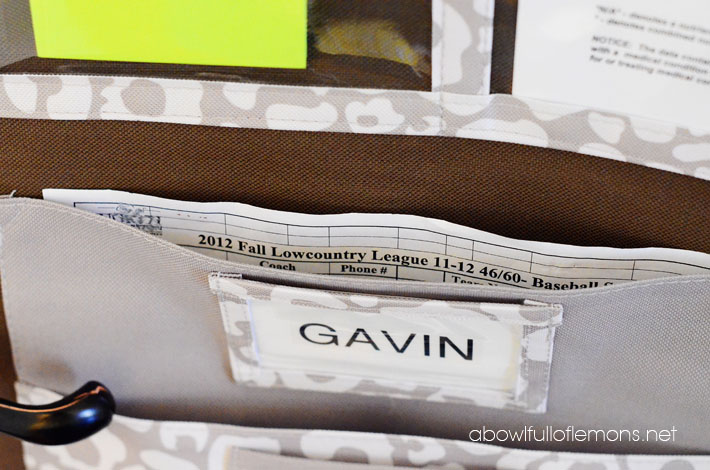 Clothes pins are perfect for hanging up papers!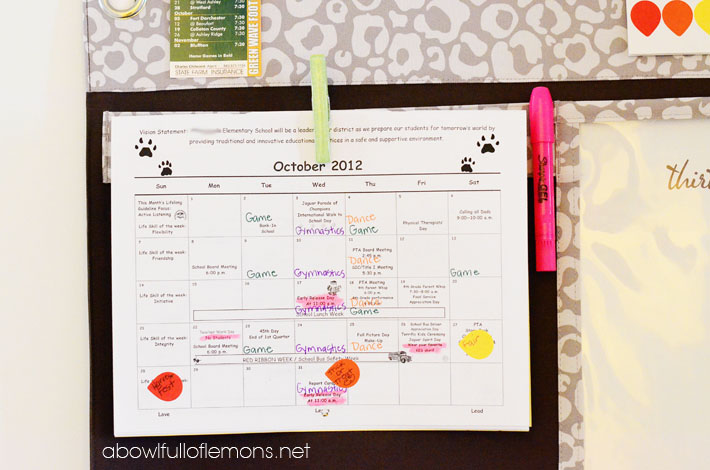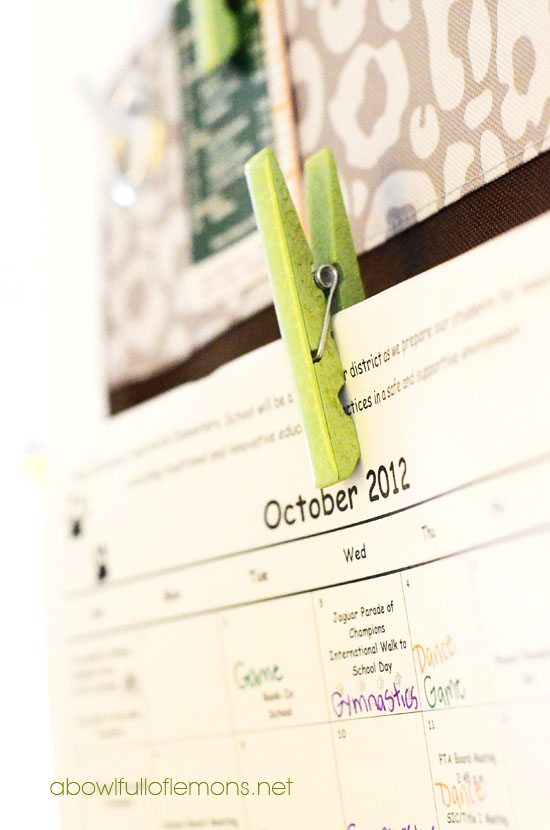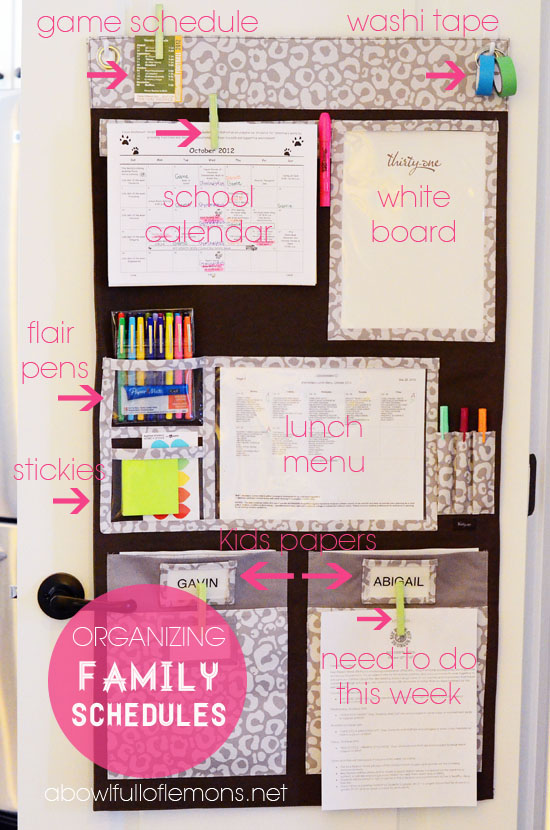 I keep washi tape handy for highlighting certain things on the calendar that last more than 1 day (vacations, spring break, etc…).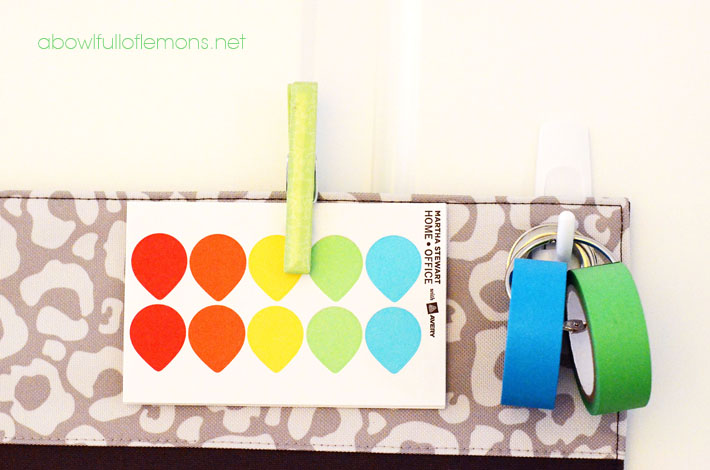 I clip papers that the kids need to see for the "current" week in front of the slots. This week was red ribbon week. The kids had to wear a different "fun" outfit each day. Today was crazy hair day.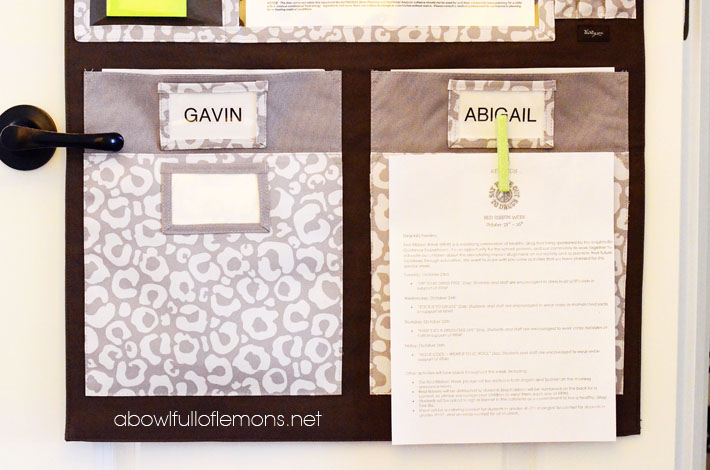 I LOVE my flair pens.  They are great for color coding family members on the calendar.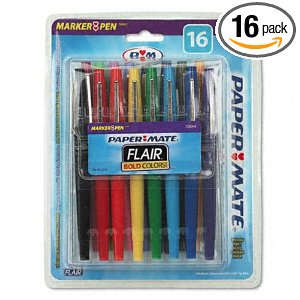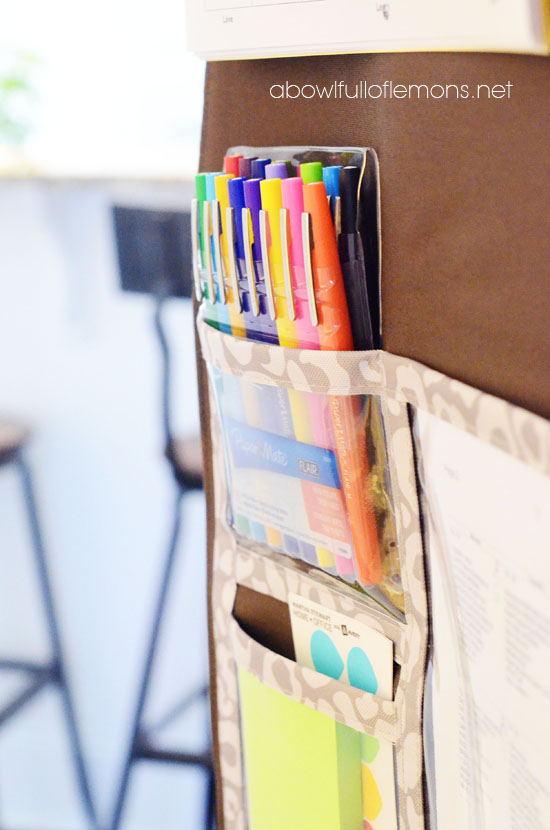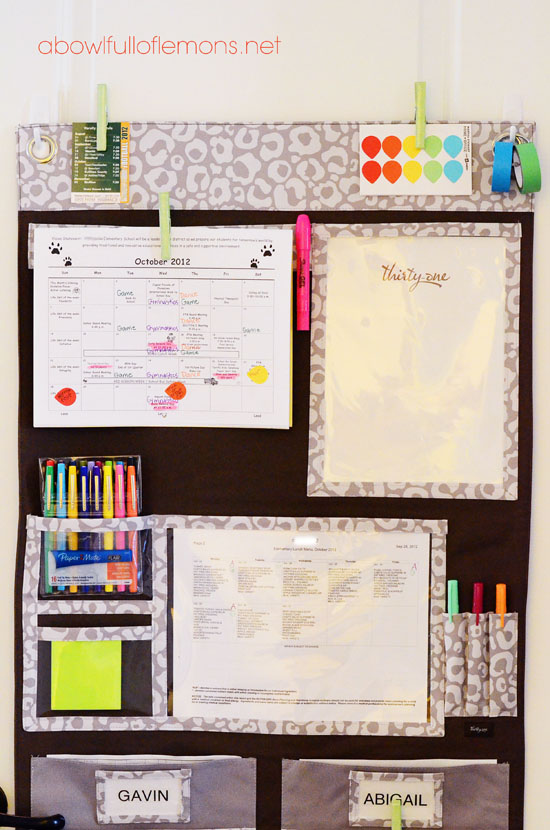 Our "family schedule center" is on the closet door in between the foyer and the kitchen… where everyone can see it easily.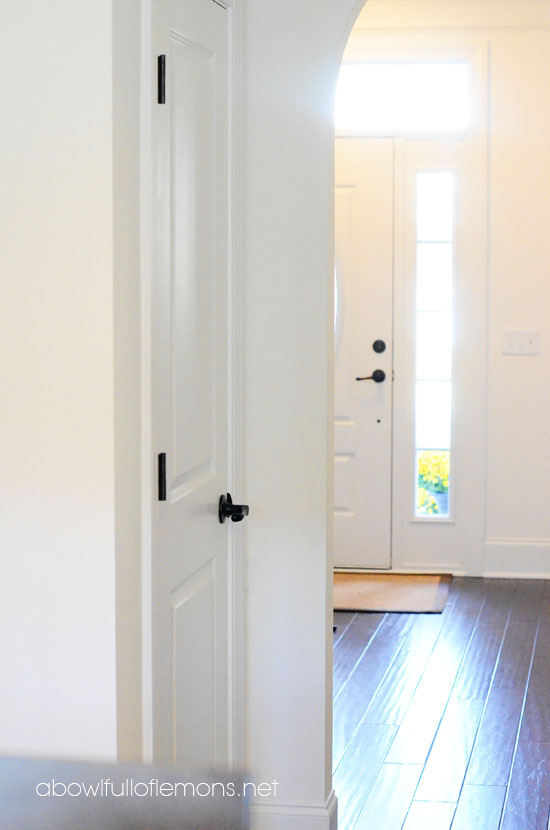 Tips to get your family schedules organized:
Review schedules daily, when you wake up and before you go to bed.
Communicate with each family member about upcoming schedules.
Add new appointments/commitments to the calendar as you get them.  Don't wait!
Toss old schedules when no longer needed.
Keep the "family schedule center" uncluttered.   Keep things simple
Use it daily.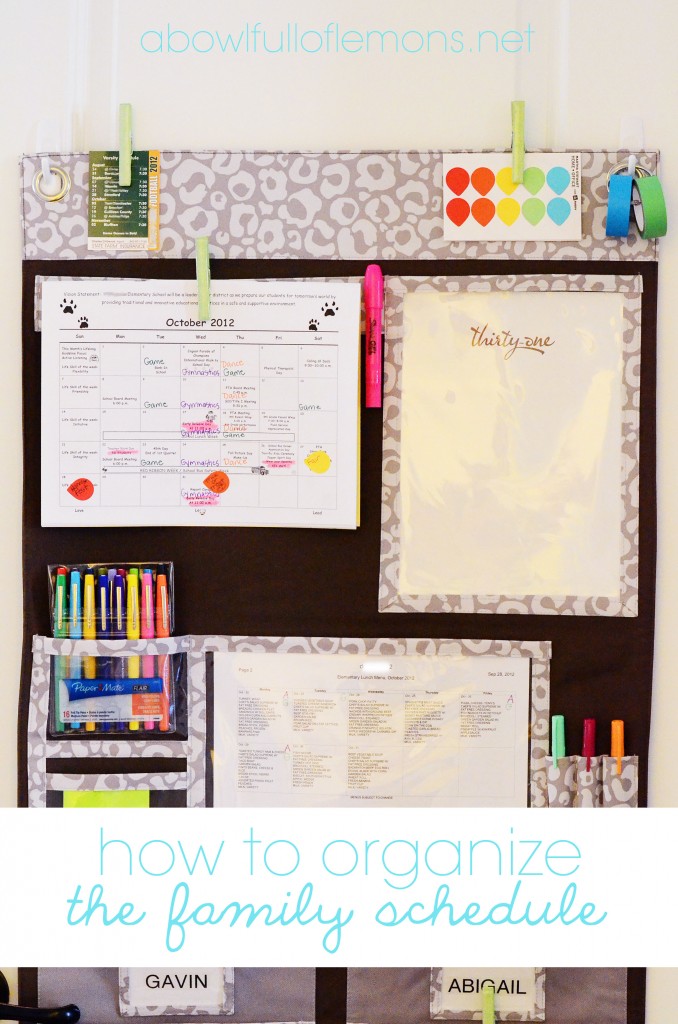 I received my Thirty hanging home organizer from Jamie Raffinengo, a Thirty One consultant. If you are interested in this "hang up home organizer" or other Thirty One products, you are welcome to visit Jamie's website here.
Tags: organize, organizer, schedules, thirty one
Blog, calendar, decluttering, Featured Posts, launch pad, Organize, Other Spaces, schedules Posted in 27 comments