WEEK #10 THE MUDROOM
Mudrooms are all the rave these days. Even if you don't live in colder climates, mudrooms are being built in new homes as a standard feature.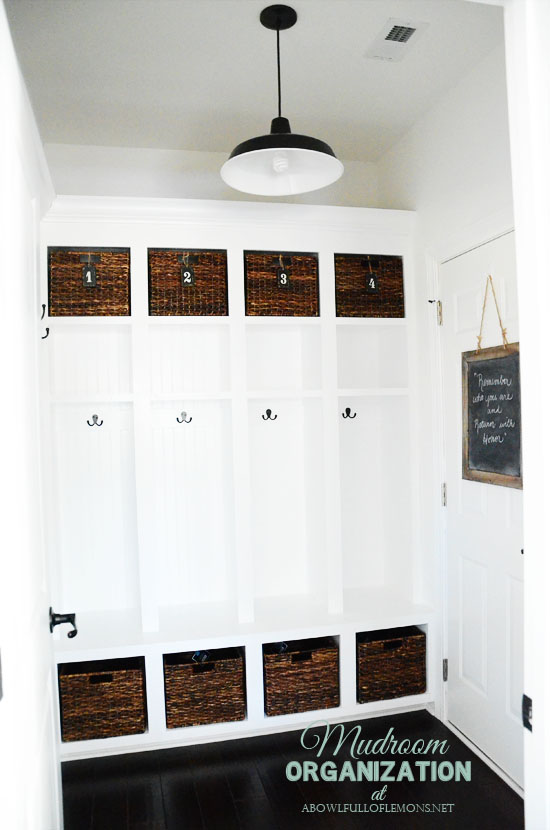 My challenge for you this week is to create a dedicated mudroom "space" in your home, where you can hang coats, & store shoes, gloves, keys and bags.  If you don't have a mudroom, choose from one of the examples below.
MUDROOM SPACES 
Armoire
Closet
Entry wall
Laundry Room
Foyer
Corner
Garage
What you will need to create a mudroom "space"
Baskets
Hooks, etc.
Bench or cubbies
Dedicated space close to the door
A place for your keys & cell phones
Use your imagination when creating a mudroom "space" for your family.  Make it your own style. Make it function for you. DONT FORGET TO TAKE A "BEFORE" PICTURE OF YOUR SPACE.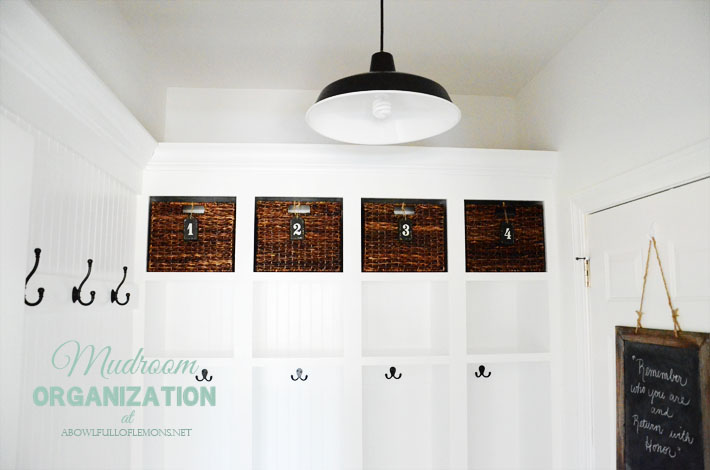 Use baskets to store cold weather accessories, pet stuff, and extra shoes.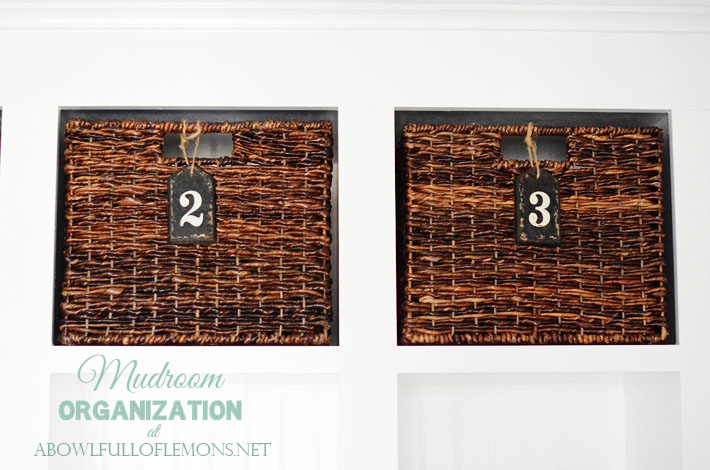 Our home was built with a "technology cabinet".  We charge our cell phones & Ipads here. We made copies of all the keys for the house & store them here as well.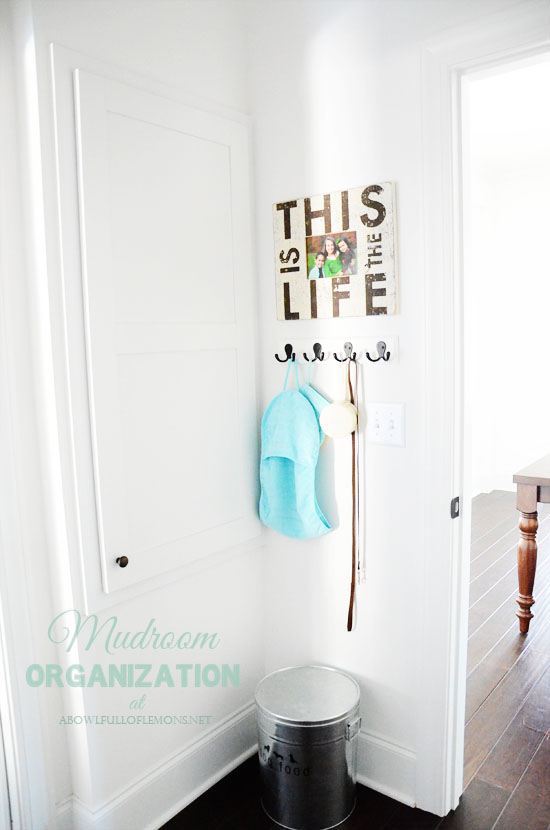 Dog accessories hang right by the door for easy access.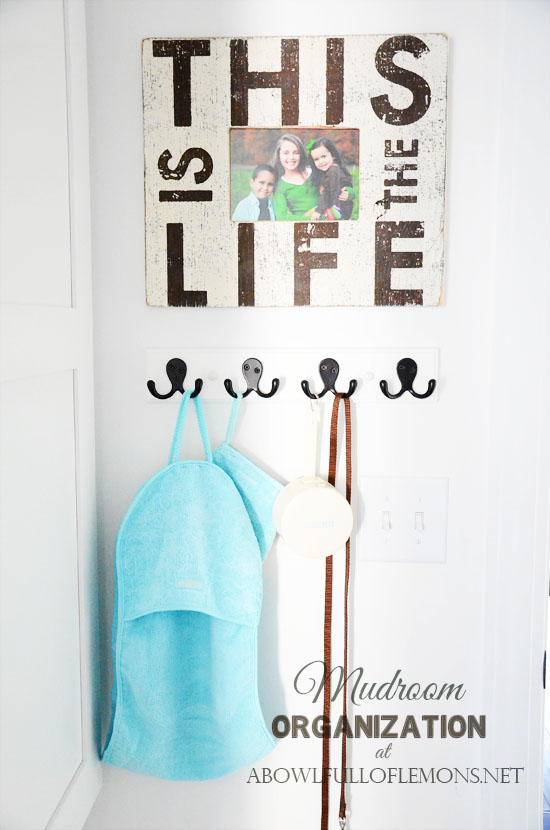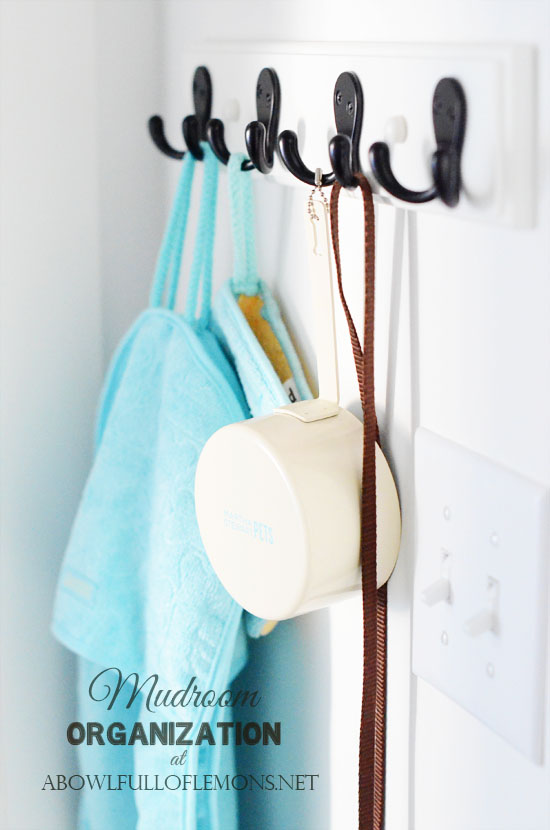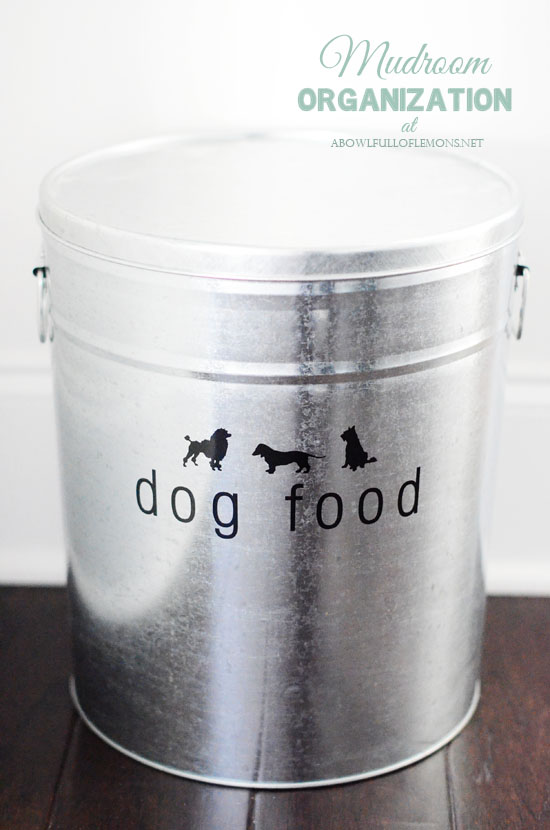 The technology cabinet.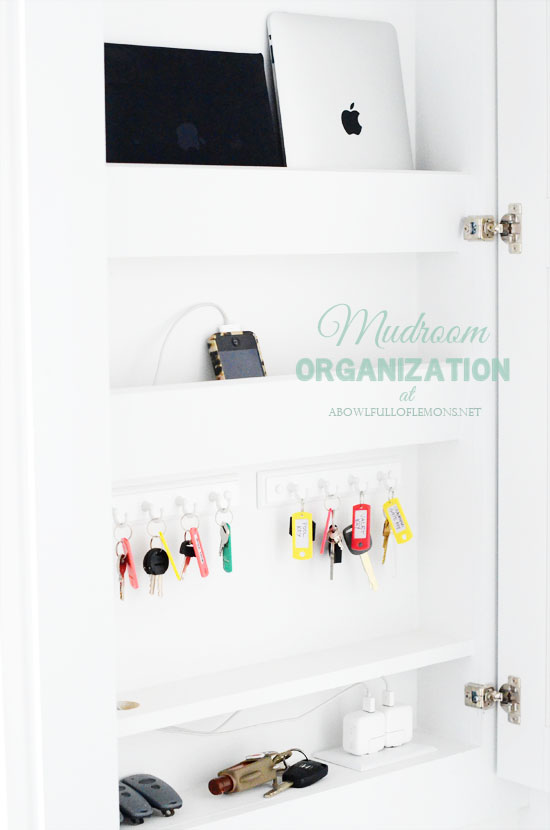 Keep copies of all keys in your mudroom.  If a family member needs one, they know where to find them, even if you are not home.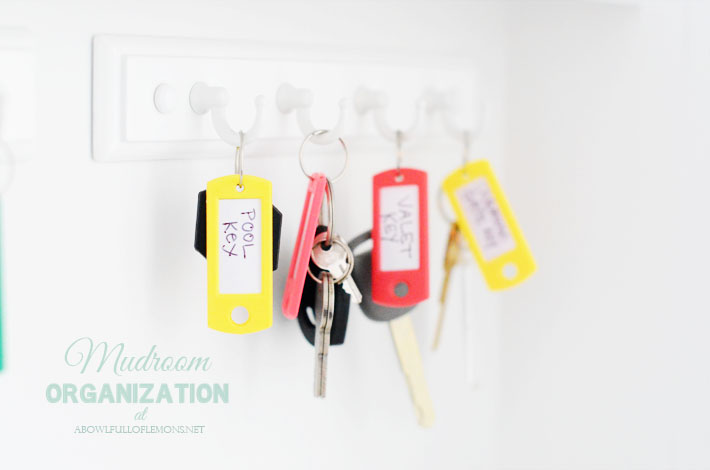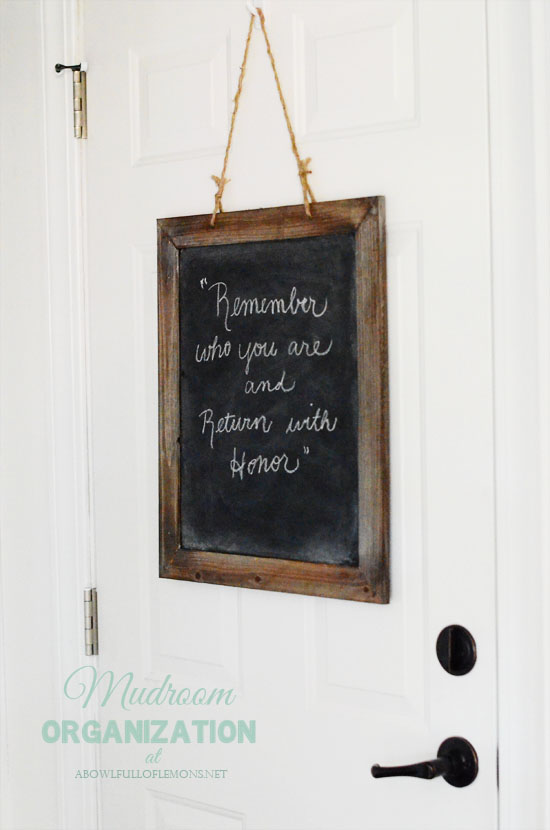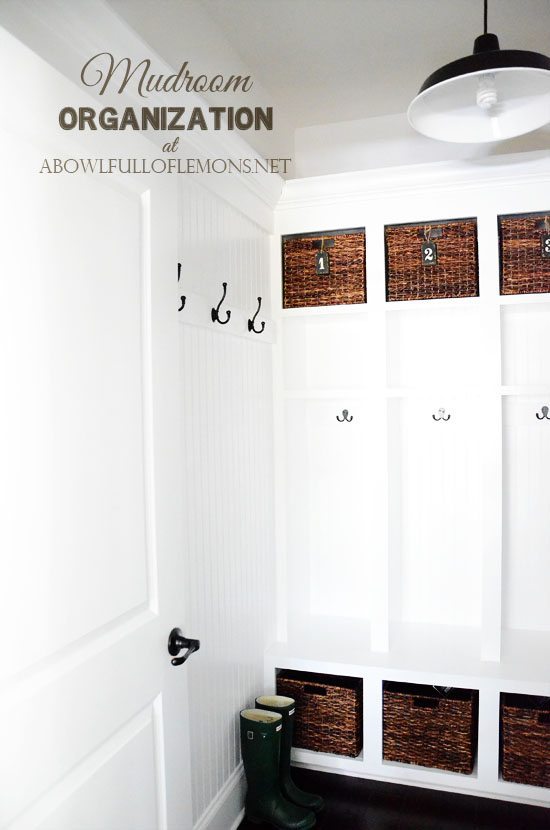 These hooks are for guests.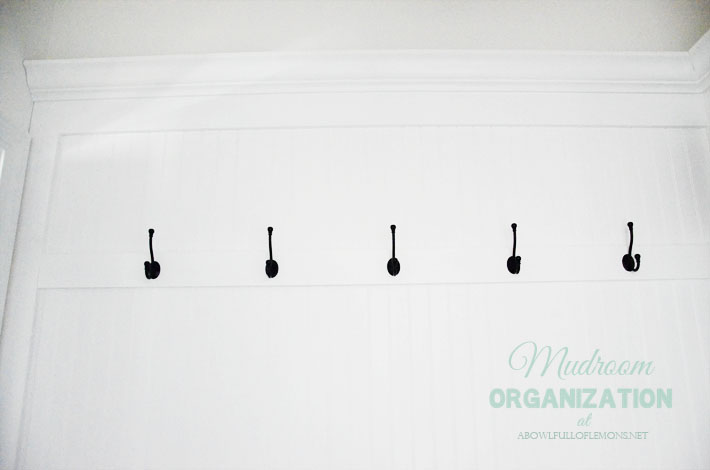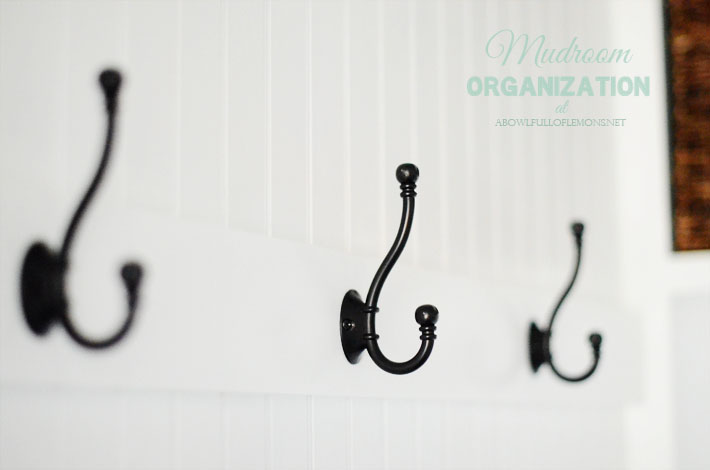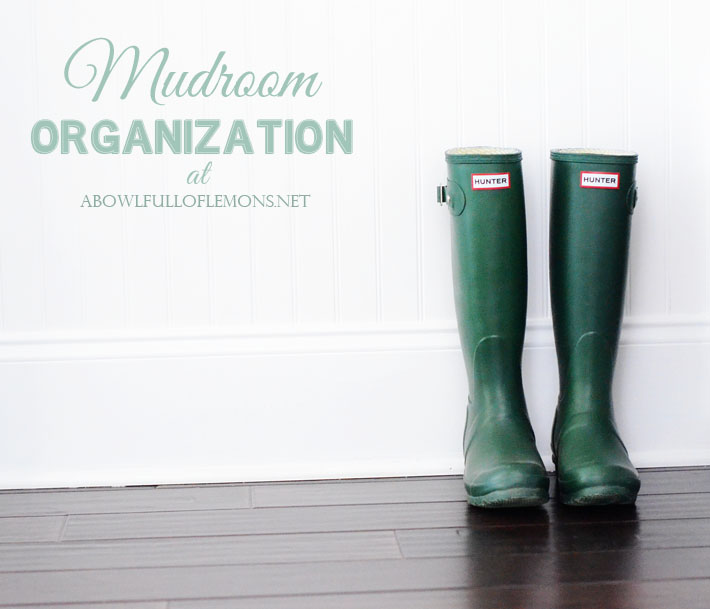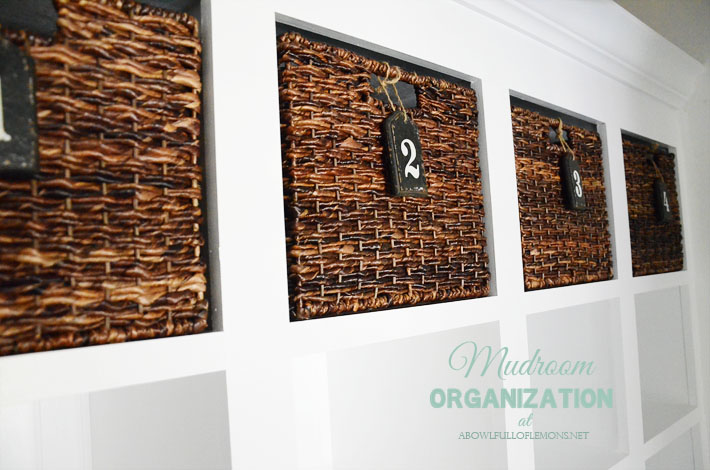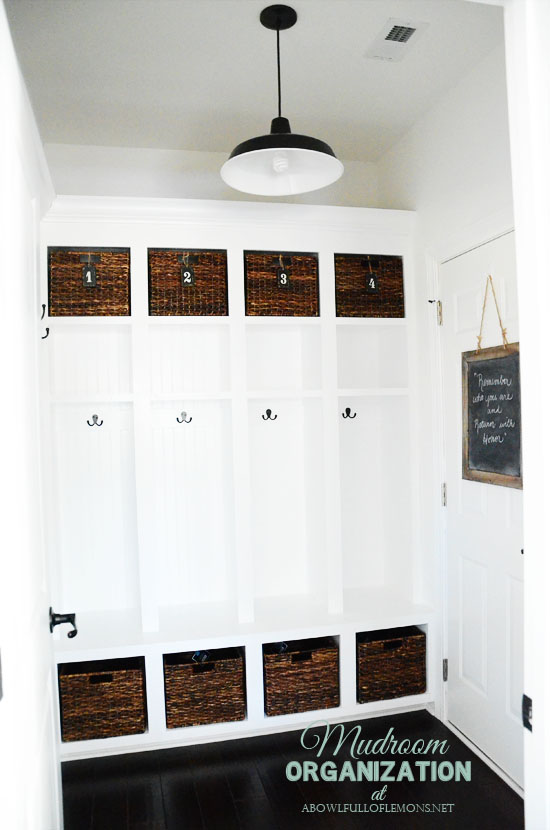 Where did I get my stuff?
Hooks – Home Depot or cheaper ones (here)
Baskets – Target
Dog stuff – Pet Smart (Martha Stewart)
Dog food can – Home Goods
Number tags – Local Store
Key organizers – Big Lots or (here)
"This is the life" picture – Go Jump in the Lake
Light – Wayfair (I will share more about the light tomorrow)
Tags: how to organize, mudroom, organize
Blog, Home Organization 101, Mudroom, Organize, our home Posted in 22 comments