Saturday begins a new ABFOL series called Emergency Preparedness.  During the 8 weeks series, I will teach you how to prepare your family for the unexpected in case of  an emergency. To read more about the series, visit my introduction post here. If you would like to get a head start on the program, or if you would like your own paper copy of the series, you can purchase my new E-Book called "Emergency Preparedness".  Click below to purchase!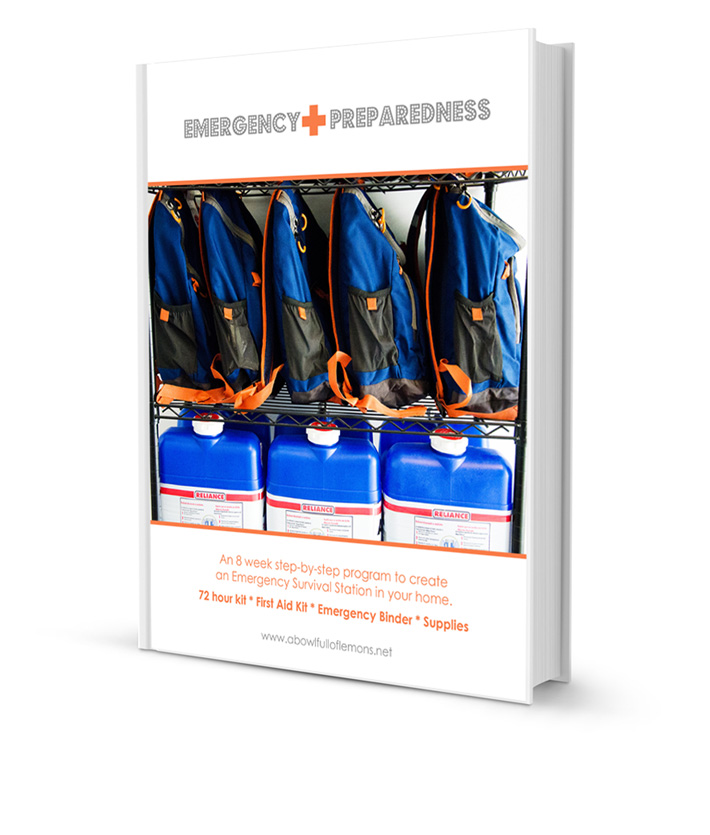 The E-Book & Printables Kit is only $10.  The E-Book outlines step by step directions on how to put together an Emergency Survival Station in your home.  The E-Book also comes with a "printables kit" for the Emergency Binder with several pages to fill out  your family information.  If you are like me, you will love to have the E-Book as a complimentary guide to the 8 Week Series by your side. You can refer to it as you build your Emergency Survival Station.
 The E-Book includes:
Checklist for setting up your storage area
Food & Water Storage Guide
72 Hour Kit Checklist
First Aid Kit Inventory
First Aid Kit Printable
Important Documents & Cash Stash Checklist
"Grab" in case of emergency list
List of personal documents to place in Emergency Binder
Family Emergency Plan Printable
Insurance Policies Printable
Family Health Information Printable
Emergency Numbers Printable
Important Numbers Printable
Supplies Tips
EmergencySupplies Checklist
Faraday Cage Directions
Hygiene & Pet Kit Sheet
Hygiene List
Pet Kit Checklist
Comfort Kit Checklist
Fun Kit Checklist
and more!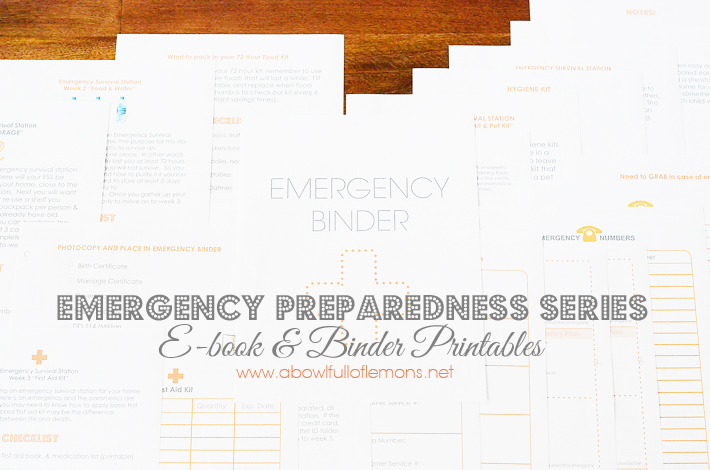 Here is my Emergency Binder.  I created it with the Printables Kit.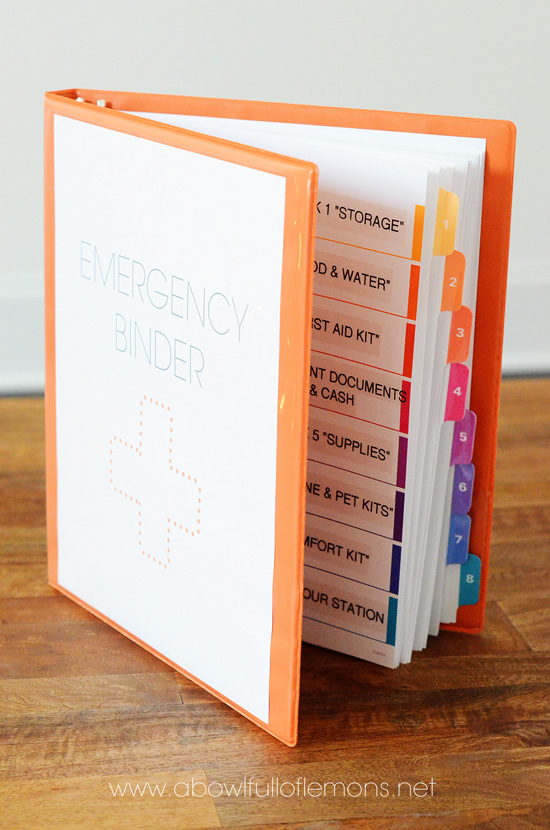 I hope you'll join us for a much needed 8 week series to get your family prepared!  You never know when you will need it!  If you are participating, join the event page (here).  You can also link up your blog to the Emergency Preparedness introduction post (here).
 GRAB A BUTTON IF YOU ARE PARTICIPATING IN THE CHALLENGE~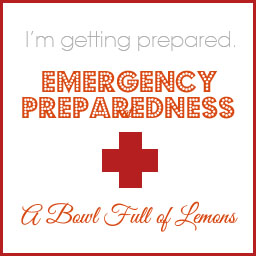 <div align="center"><a href="https://www.abowlfulloflemons.net/2012/11/emergency-preparedness-8-week-program.html" title="A Bowl Full of Lemons" target="_blank"><img src="https://www.abowlfulloflemons.net/wp-content/uploads/2012/12/imgettingprepared250.jpg" alt="Ask Anna"  width="250" height="250" style="border:none;" /></a></div>
Tags: ebook, emergency preparedness
Blog, e-book, emergency preparedness, printables, printables for sale Posted in 60 comments