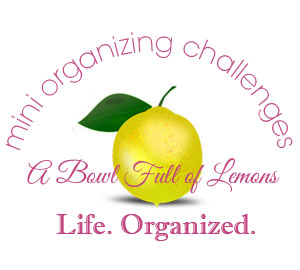 A Bowl Full of Lemons mini organizing challenges are created to help you get your house in order, a little at a time. To find the past challenges, visit here.  Last month, we created a Household Budget Binder.  Today, your mini challenge is to create a designated "Budget Drawer" that will house all of your bill paying necessities. This drawer can also be used to keep any mail related items.  Do you have a hard time finding everything you need when it comes to paying bills or sending a letter in the mail?  Once you complete this mini challenge, you will be all set!
Items needed for the Budget & Mail Drawer:
1. Envelopes (Different sizes)
2. Stamps
3. Envelope opener
4. Address labels/Address stamp
5. Thank you cards
6. Extra Checks
7. Calculator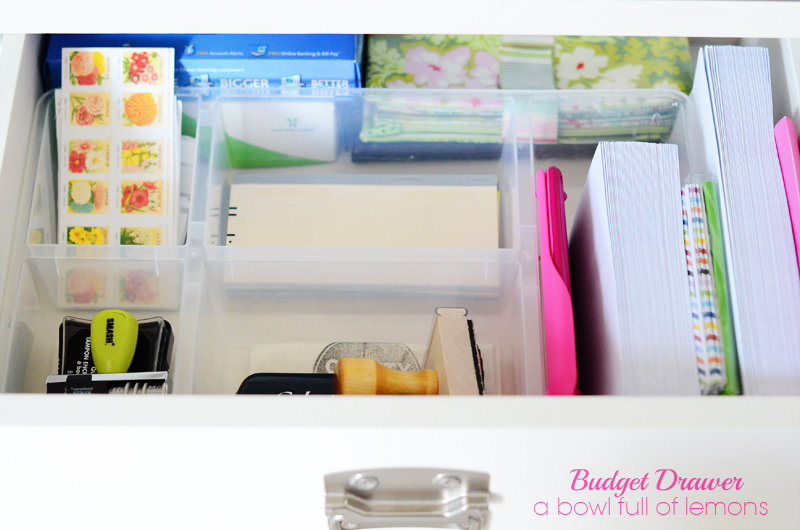 I purchased my address stamp on etsy.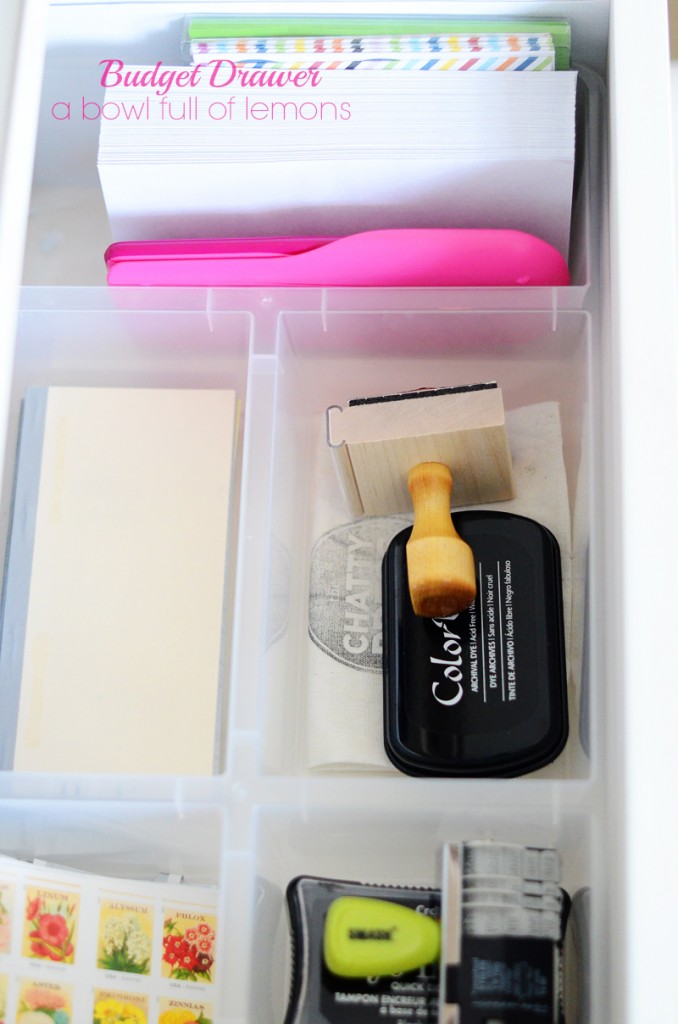 Stamps & address labels go in this section.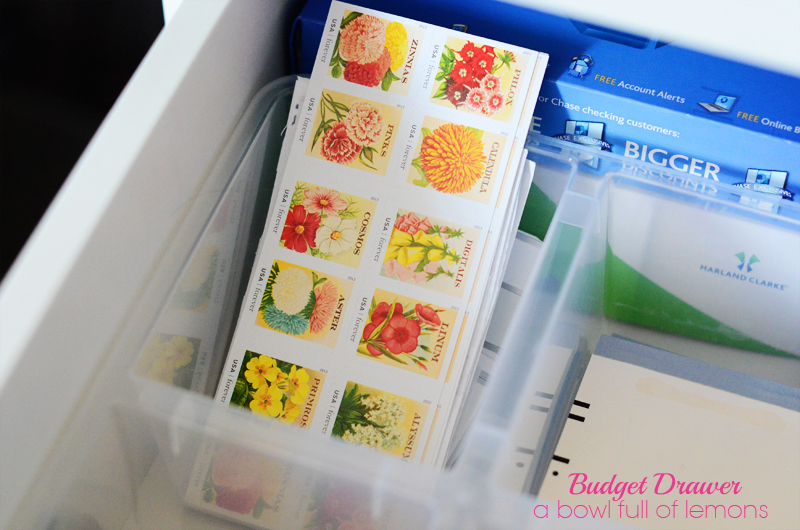 I keep extra checks here.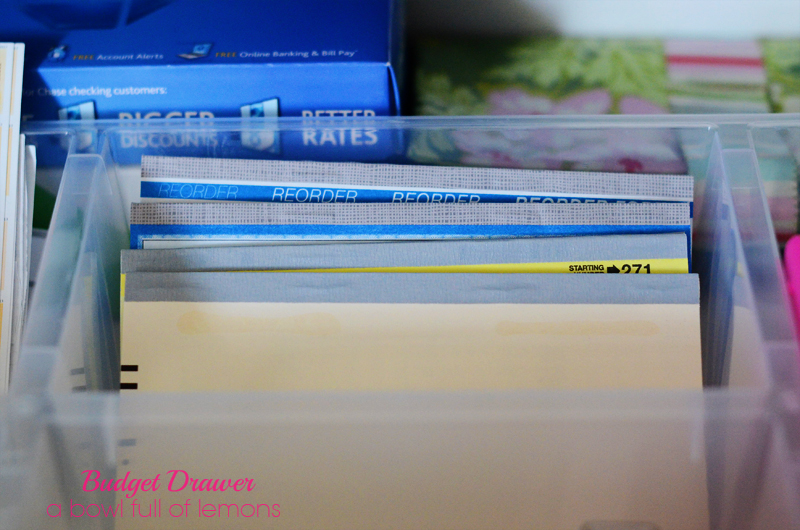 This mini challenge should take no time at all to put together!  You can keep it in your kitchen or your office.  Have fun!
Happy Organizing!
Tags: budget drawer, budgeting, mini organizing challenge, organize
Blog, budgeting, June 2013, mini organizing challenge, Office, Organize Posted in 42 comments