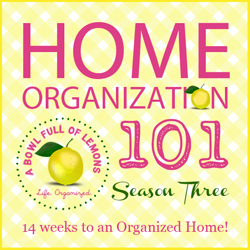 Welcome to week #7 of Home Organization 101.  This week we are organizing the linen closet. If you do not have a linen closet, you can organize the area where you keep your extra sheets & blankets.  Are you having fun yet?  I can't wait to see your organized spaces on our FB group page. Happy Organizing!
Week 7 – The Linen Closet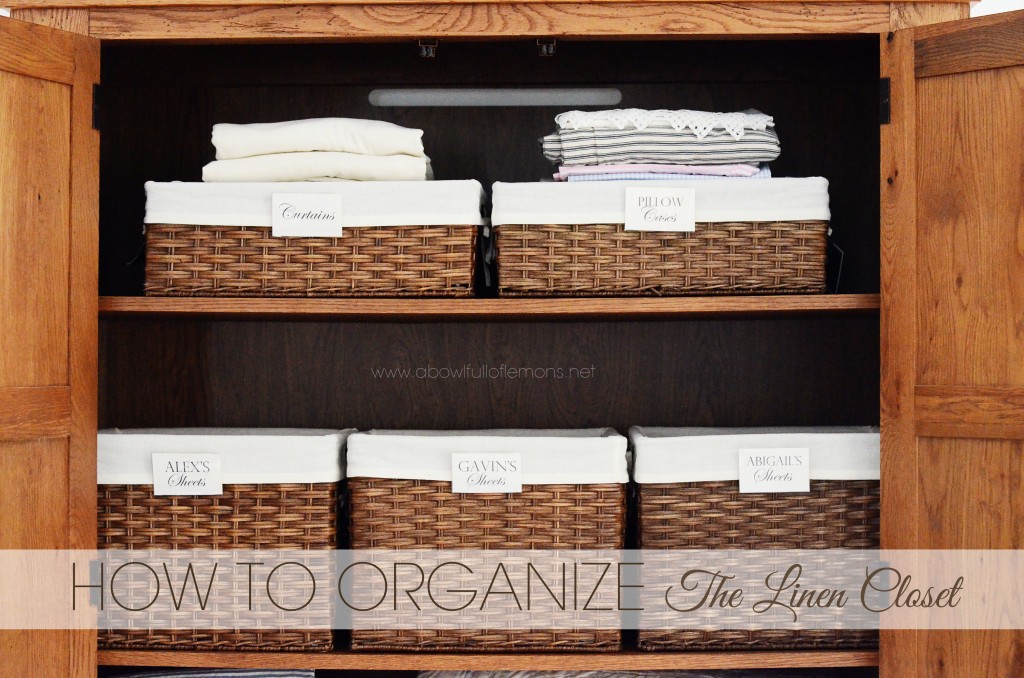 We are already half way there… to a completely organized home! We have finished the "hard" spaces in our homes, and its downhill from here. How do you feel? I feel like I have accomplished so much these past 2 months. Today we are organizing a pretty simple space, the linen closet.
PROCESS
1. Take a pictures before you start.
2. Empty out your space… down to the last dustbunny! Its best to place everything on your bed or table (away from the closet). If you have to carry it to the bed in laundry baskets, do it. You will sort though it soon.
3. Wipe it out, dust, vacuum, mop. Make it shine and smell like lemons.
4. Now label 4 baskets/bins for sorting (keep, giveaway, other room, trash).
5. Sort through everything that was in the space. Only keep what you really use. Do you need 4 sets of sheets for each bed? Do you need 15 pillowcases? Commit to purging un-used clutter. You do not need it!
6. If you are going to use decorative baskets to organize the space, label them according to your personal needs. Mine are labeled: one for each family members sheets, pillow cases, and curtains. You may also keep extra towels, etc in your linen closet. If you need labels, here are the ones I created for my space. You can download them for free.
7. After you are finished sorting, take the "trash" to the curb, place the "giveaways" in a trash bag and put in you trunk, leave the "other room" until you are finished with the linen closet, and take the final baskets (the keep pile) back to the linen closet. Its time to organize!!
8. Line up your decorative baskets and place "like" items together. Make sure you have purged extra sheet sets, etc.. that you do not need. It takes up valuable space and you will probably never use it. Once you are finished organizing, place your baskets in the linen closet, or line up your sets of linens "with like items together" on the shelves. Label the shelves if you don't use baskets.
9. At this point, you can spray some linen spray and take a picture. Then come back here to share with us… Link up your blog post or share your pictures with our facebook group.
Great job!!
MY LINEN CLOSET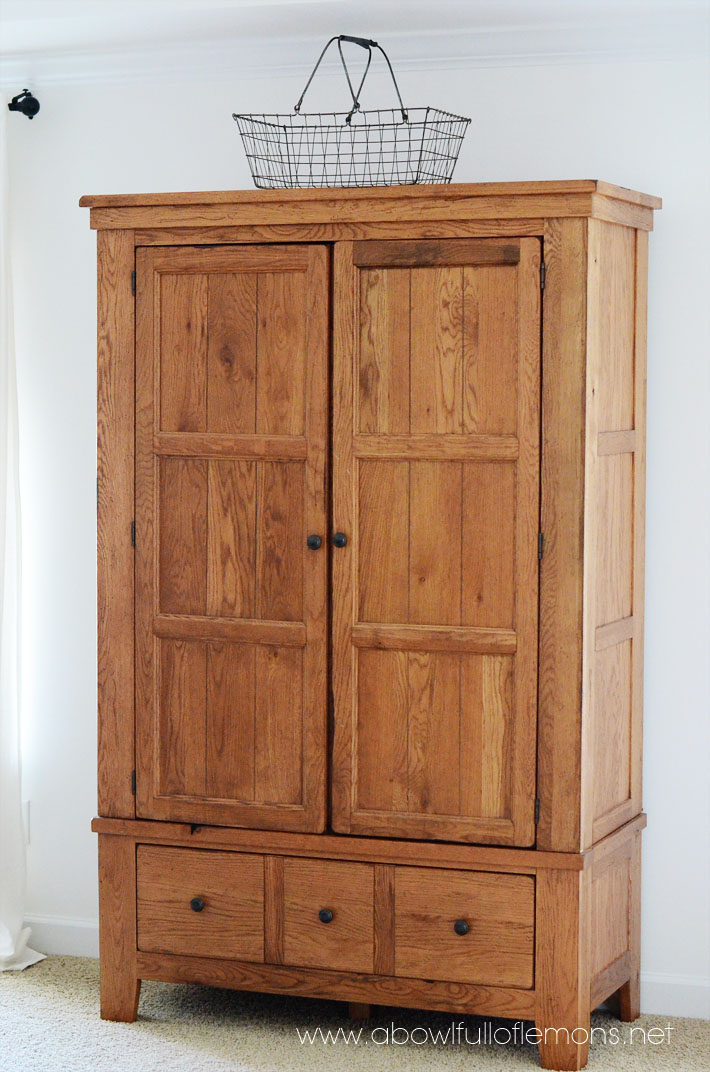 We have many closets in our home, but we use them for different things. This armoire, which is in our master bedroom, is perfect for our bed linens & curtains. If you are wondering, we keep all of our towels in the bathrooms.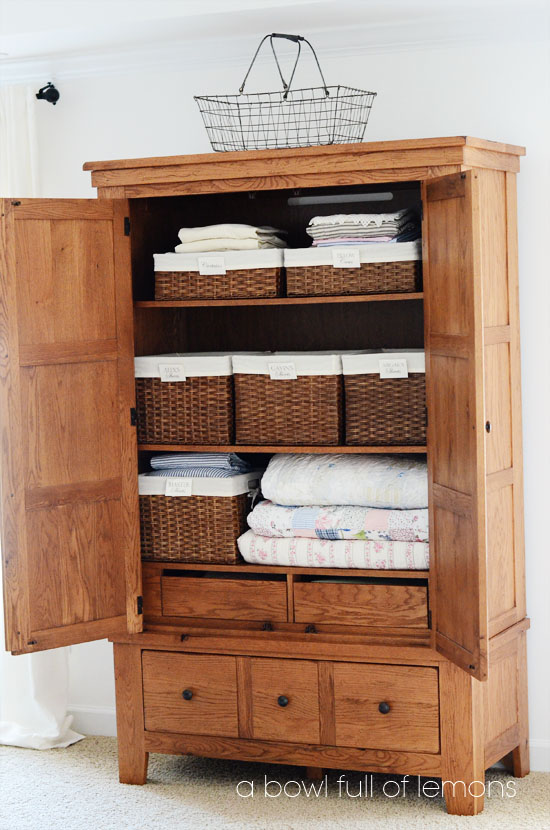 I purchased these baskets at Target. They fit perfectly in the armoire.
 I emptied the space out and went through and purged a lot!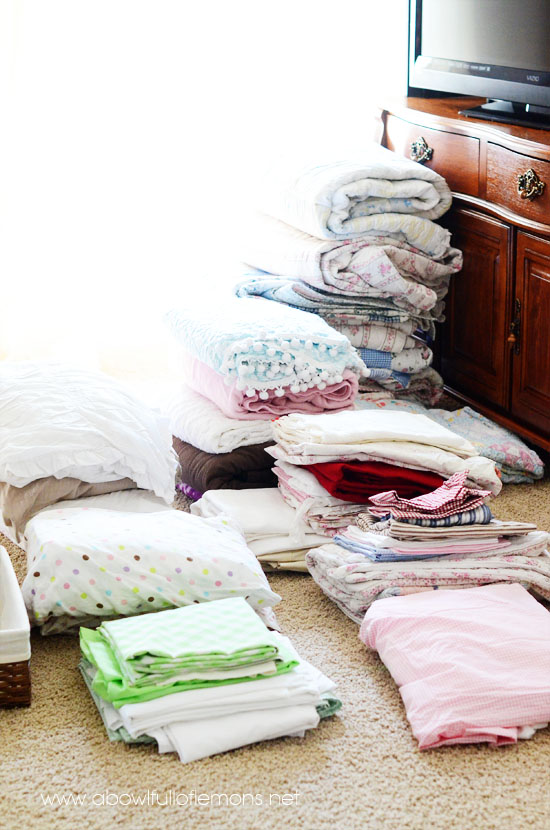 These pin style name badges are the best labels to attach to fabric. You can also take the pin off and use a velcro sticker.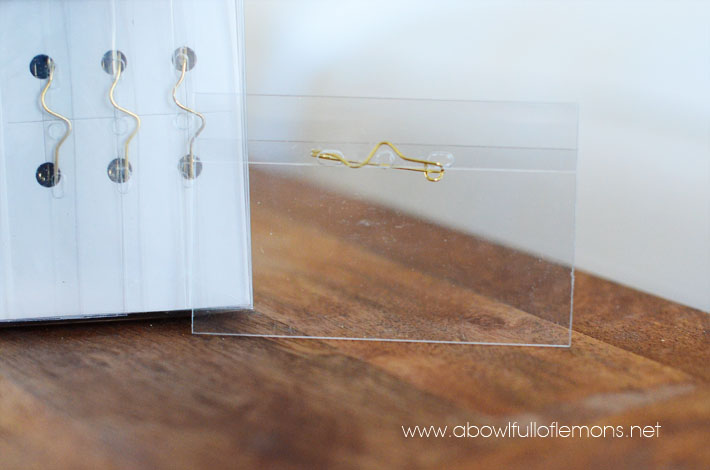 I created linen closet label printables to share with you!!  You can download them for free here. Cardstock works best when using these but any paper will do.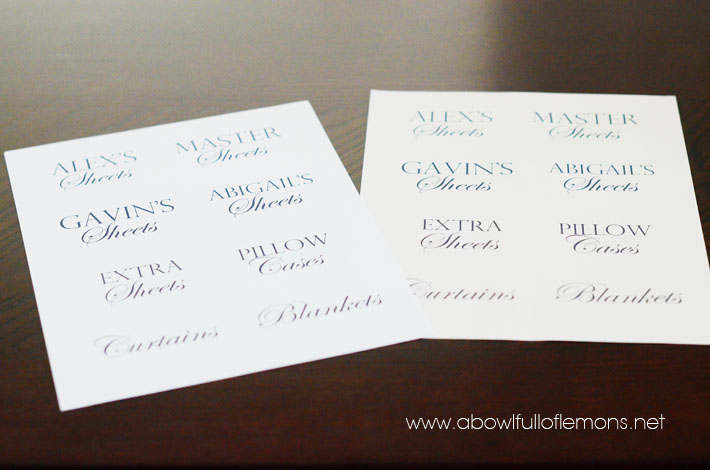 Instead of naming the baskets by sheet size, I chose to use our names.  We do not share sheets so it didnt make sense for me to name them by size.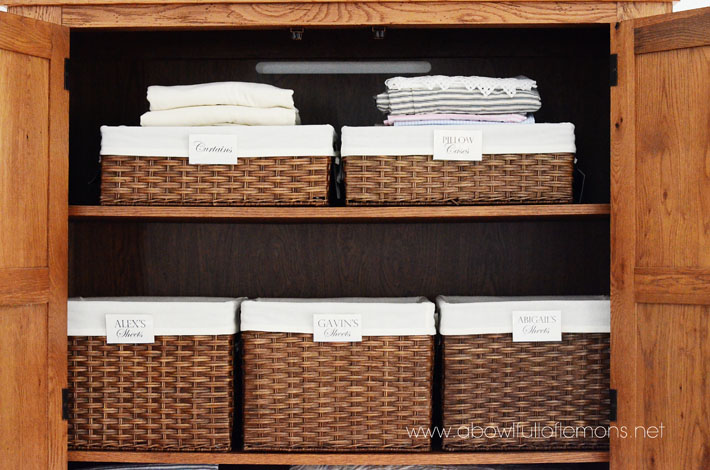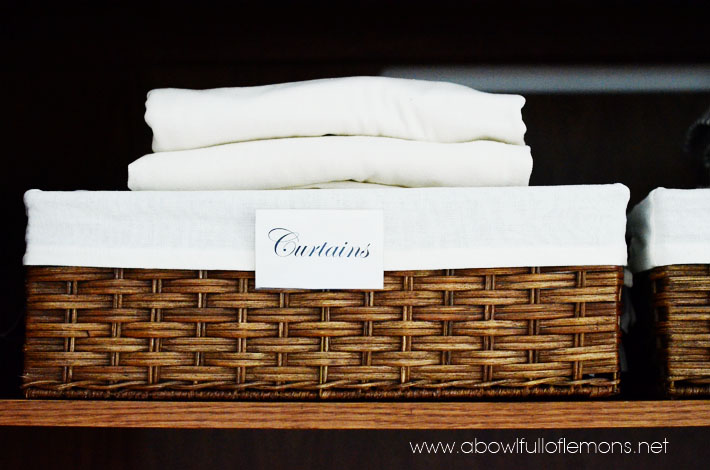 I keep our extra blankets in the bottom drawer.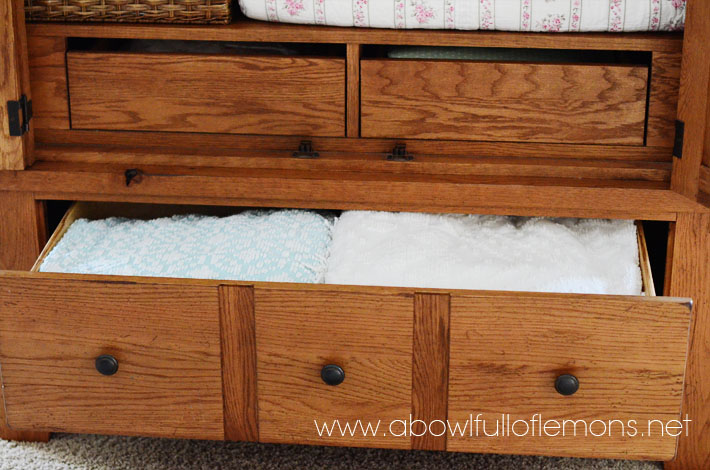 The extra sheets go into these drawers.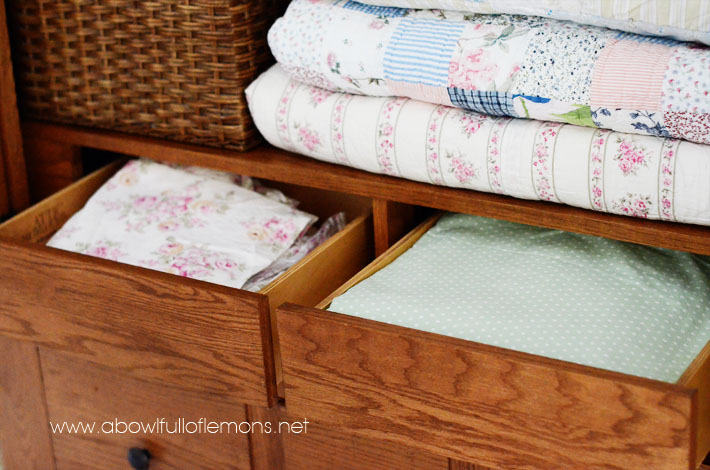 Our linen closet is simple, functional, and organized… just how I like it!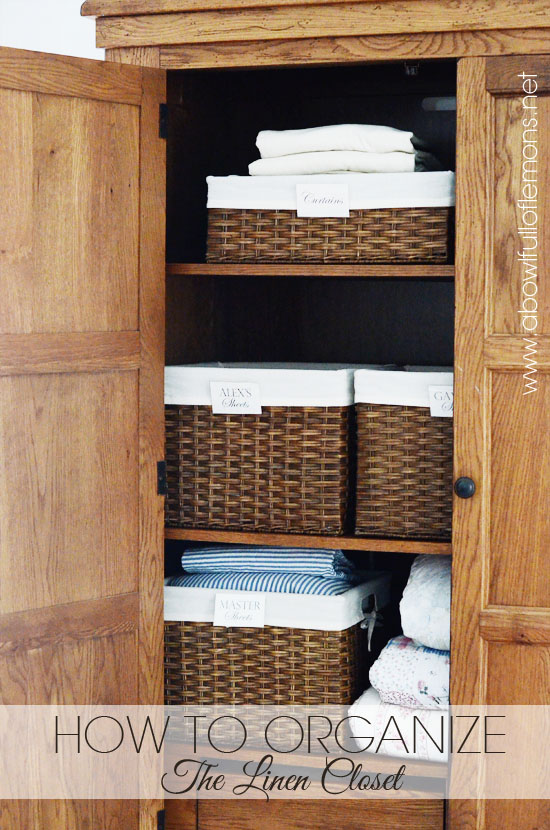 Happy Organizing!
Tags: closet, home organization 101 season 3, linen closet
Blog, closet, Closets, Home Organization 101 Season 3, July 2013, Organize Posted in 16 comments