It's no secret that I have a love for planners and my all time favorite planner is the "Filofax".  I have tried several planners over the years and I always go back to Filofax.  I love that its made well and will last forever. I also love that I can change out my planners as often as I want (daily, weekly, seasonally, etc). Since I like to swap out my planners, this system works best.  I can keep my calendar pages and switch the cover. Currently I am using the Original Filofax in purple.  Its the "personal" size.  This size fits great in my purse. Its not bulky and fits everything I need in it.  I also use it as my wallet & check book.
I devoted a small section of my desk to organize my "Filofax" essentials. Everything I use to plan my week out or decorate my pages is in this area. (Super nerdy, I know!)
The pink drawers are from the Container store, the teal box is from Garden Ridge, the striped metal buckets are from Target (last spring) & the floral boxes on my shelf are Reisenthel from Amazon.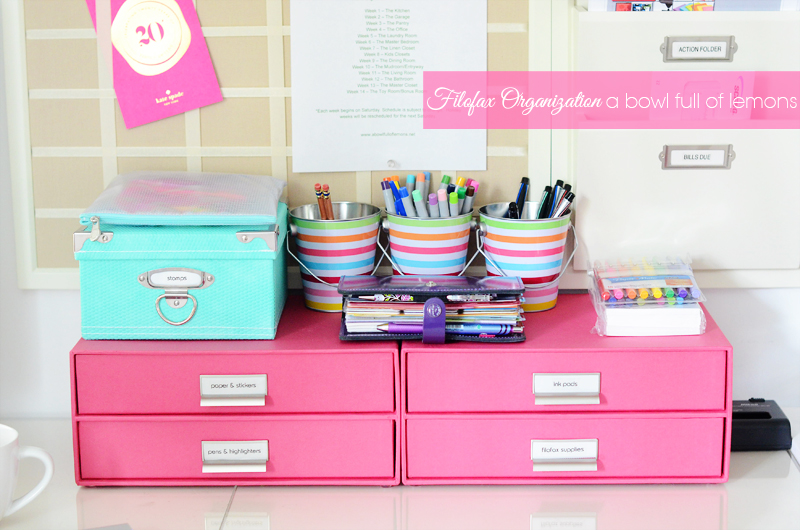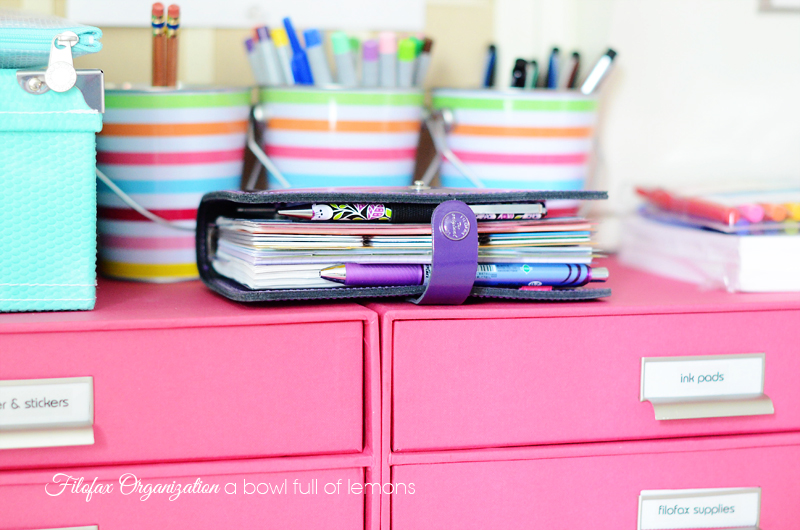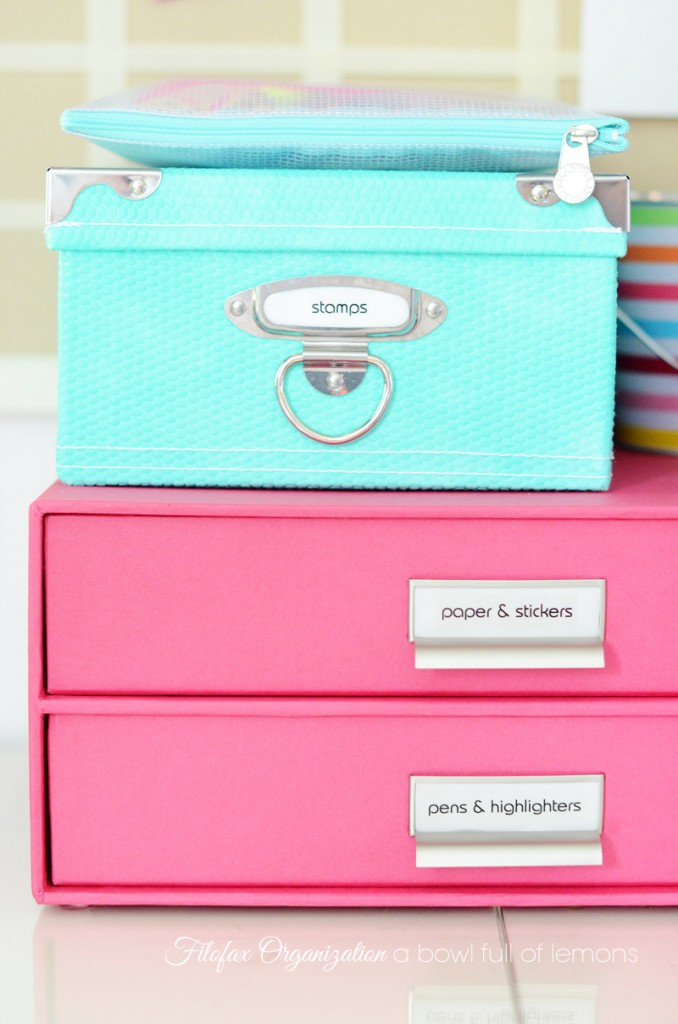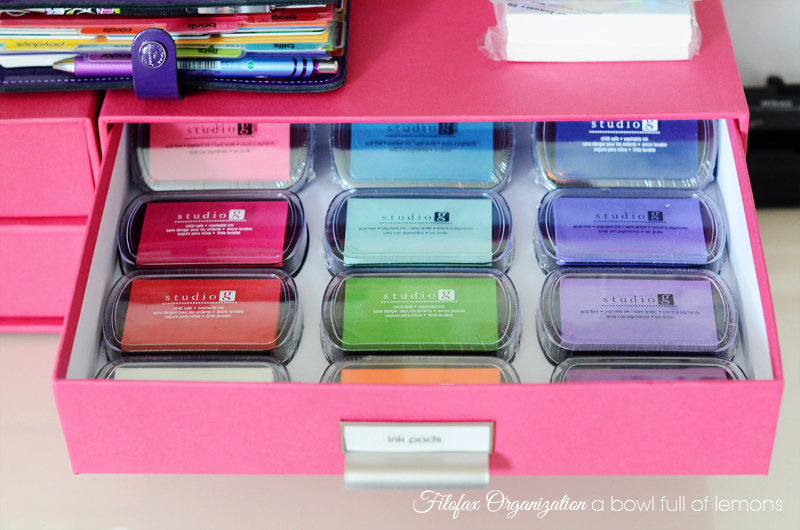 I recently started stamping in my Filofax & found these ink pads at Jo Annes for 50% off!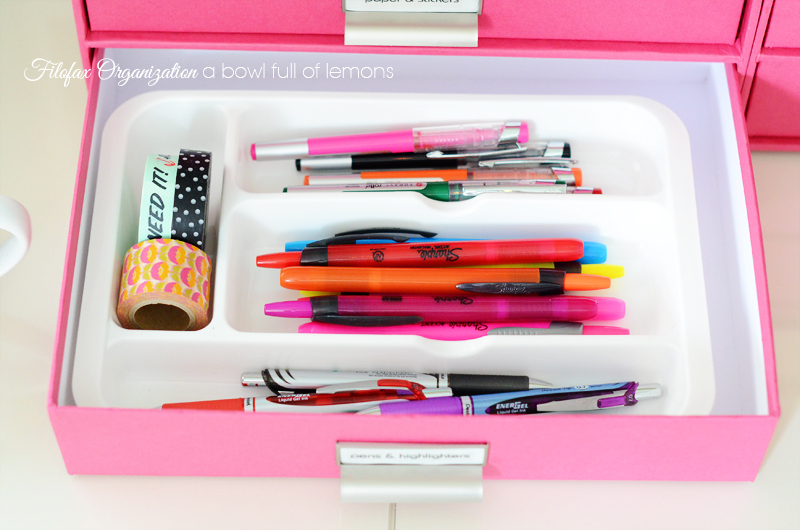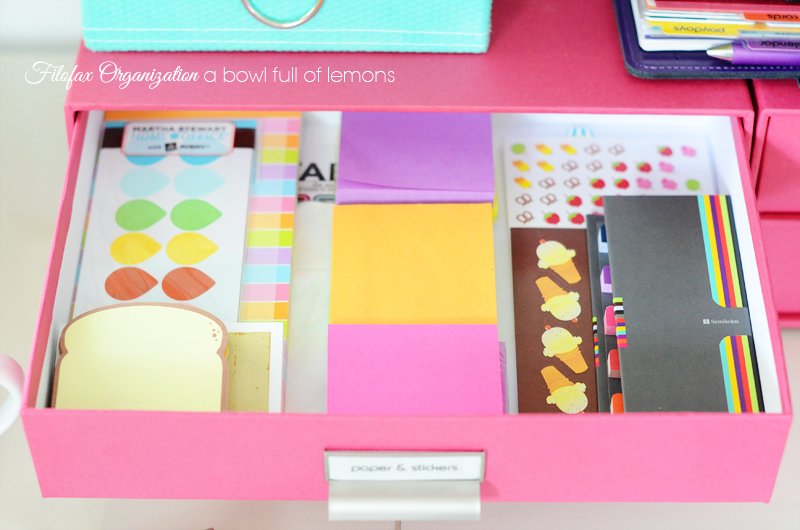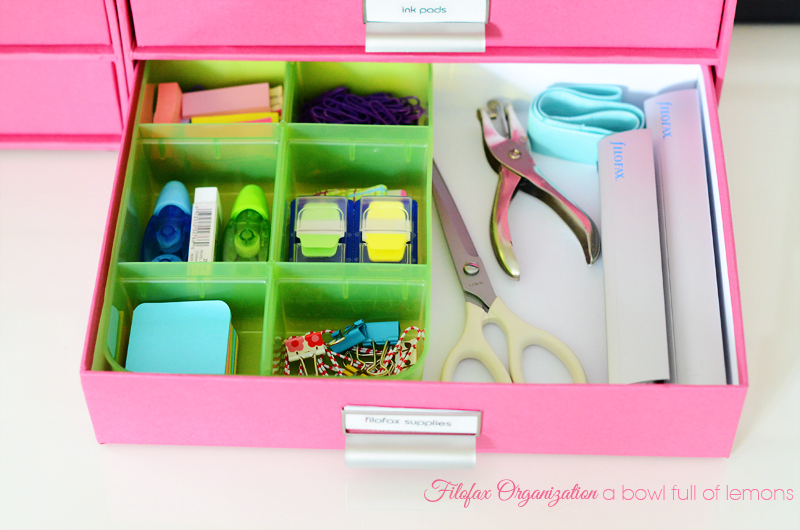 This bag contains my Filofax essentials that stay in my purse.
PLANNER DETAILS
The sections I am using right now are:
Projects (blog)
Sponsors (blog)
Banks (checkbook registers)
Expenses (bills)
To Do (lists)
Monthly Calendar Tabs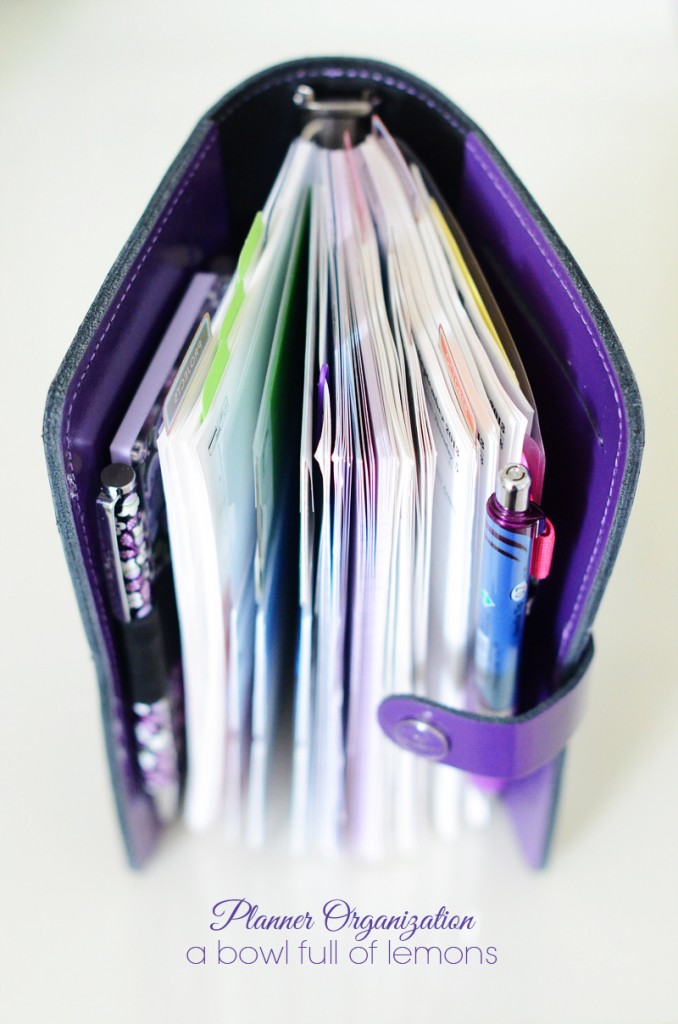 You can purchase these planner tabs HERE.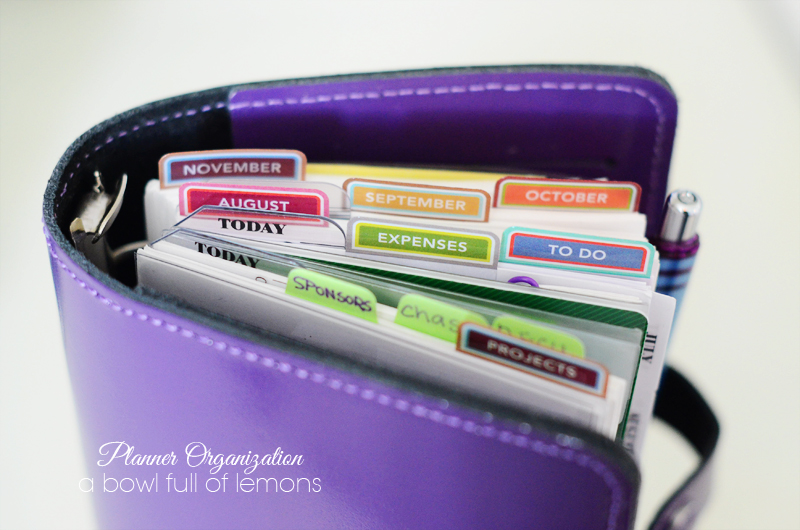 The left side of the planner has elastic bands that fit my Vera Bradley calculator and pen/pencil set perfectly.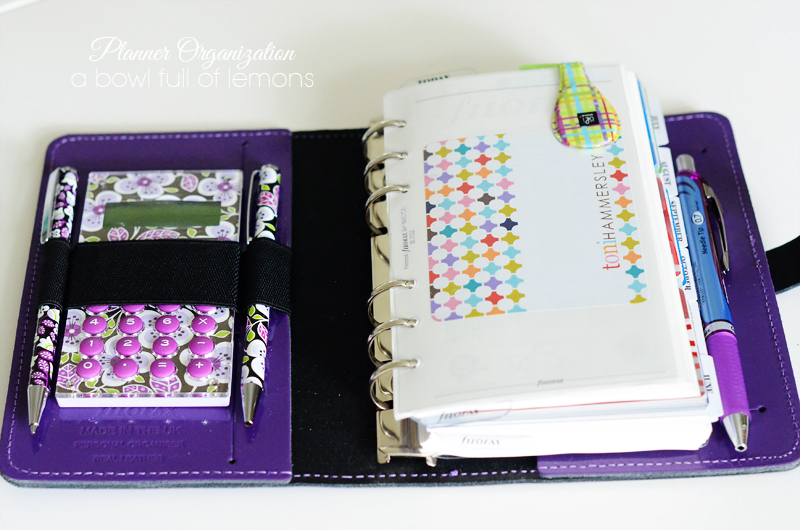 I color code my weekly tasks with stickers.  For each day that I schedule the task, I just place the sticker on the calendar.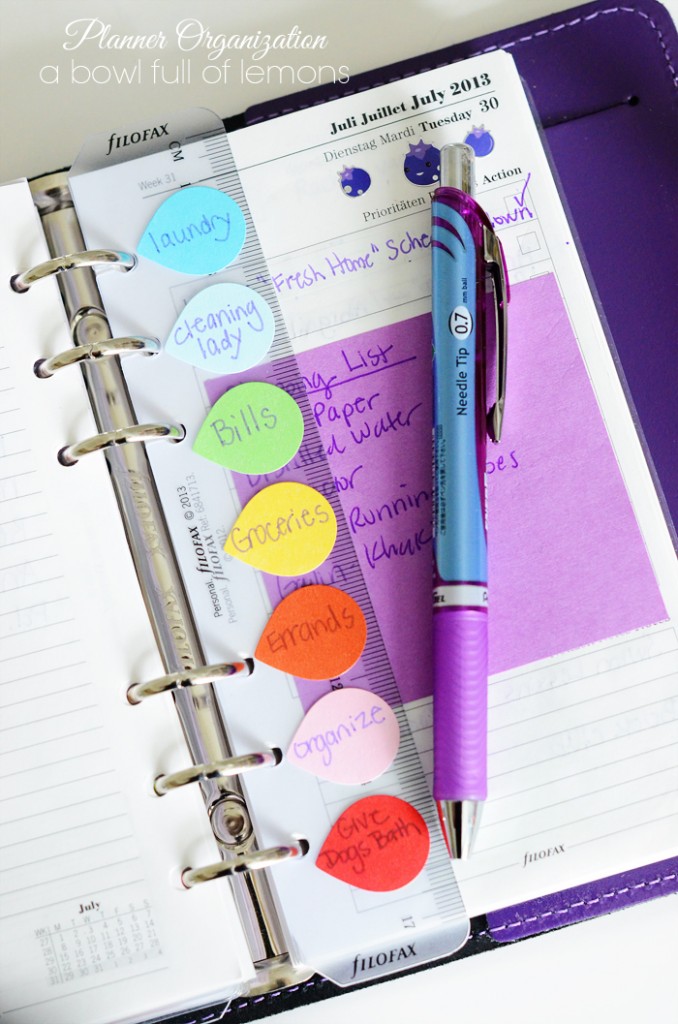 I schedule in my blog posts on the calendar pages below.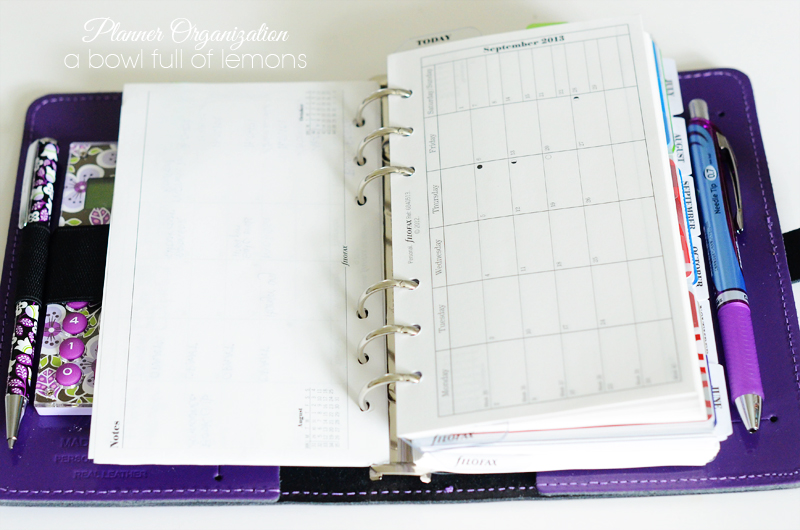 The monthly pages below are for my bill payment schedule. I shared this section in my budget planner here.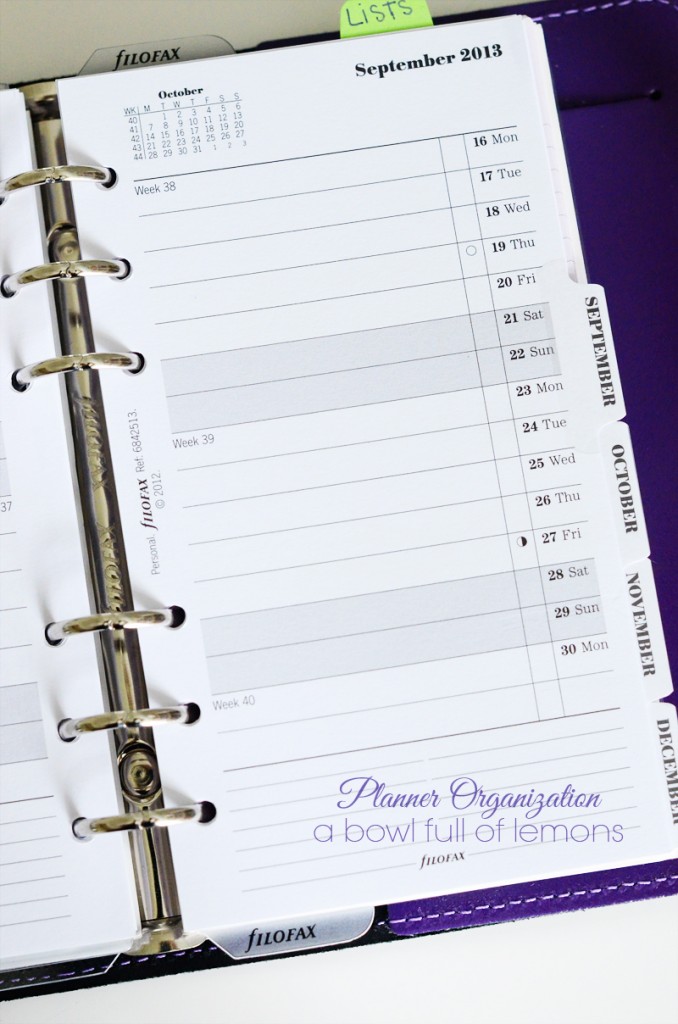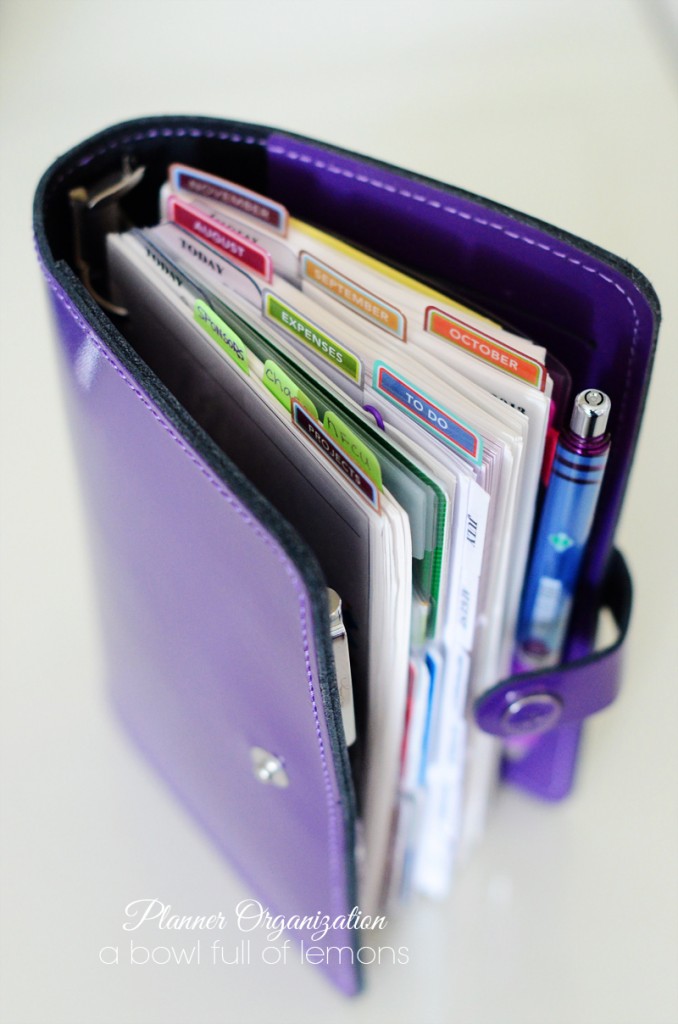 TRAVELING WITH MY FILOFAX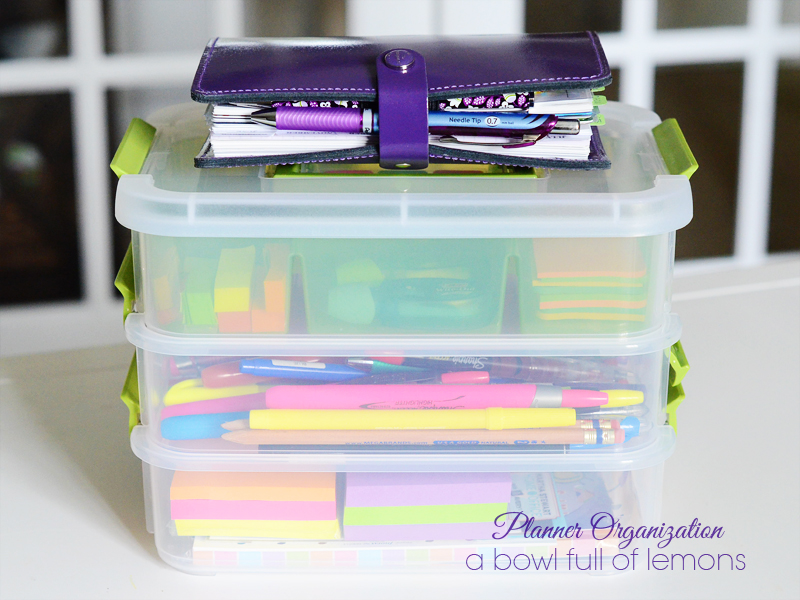 When I'm traveling, I store my Filofax essentials in a 3 section caddy.  I purchased the caddy at Target.    The first section contains paper clips, tabs, stickies, and white out.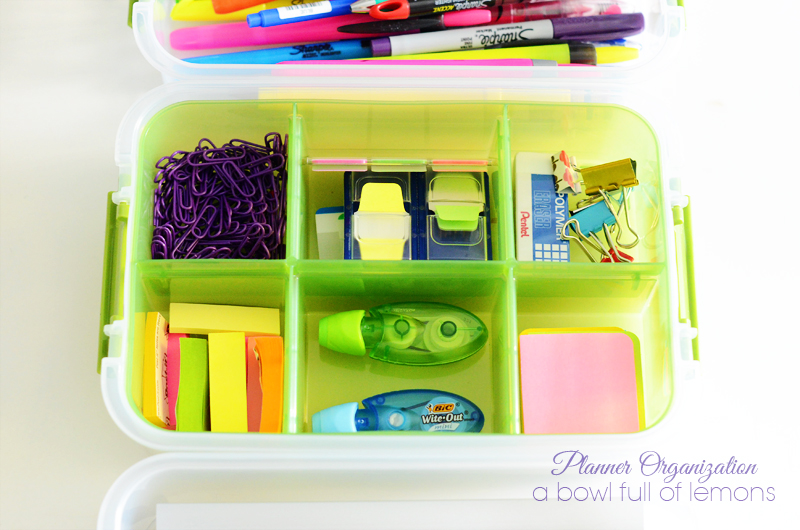 The second section contains my highlighters and pens.  I have a slight obsession with writing tools.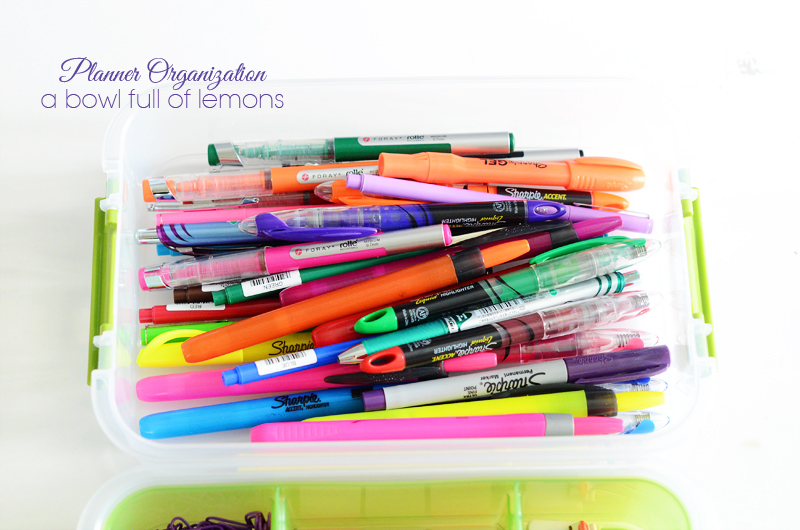 Finally, the last section holds my planner hole punchers (for the A5 and personal sizes), sticky notes, stickers, and paper.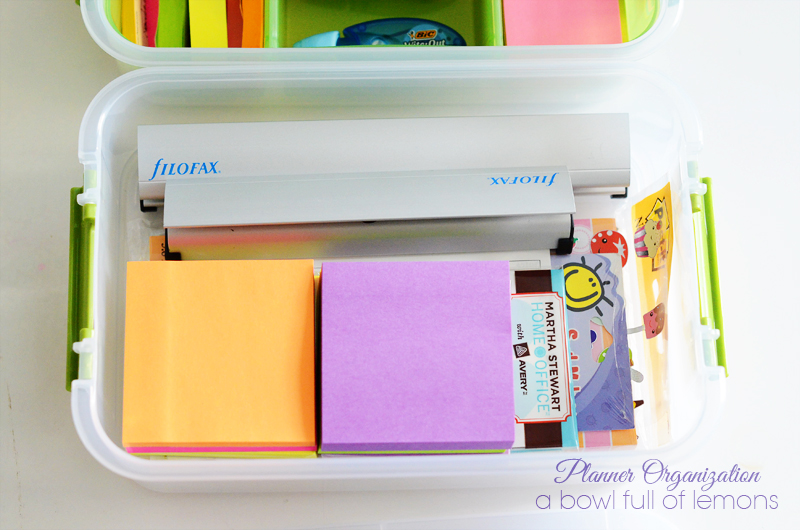 UPDATE:
After writing this post, I updated my planner with new dividers. I thought I would share them with you. 🙂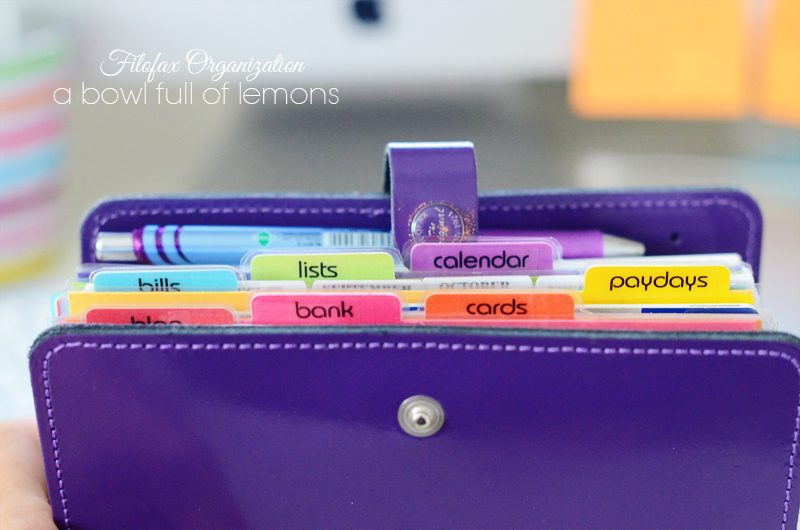 I created the dividers with cardstock. I cut it to match the size of my filofax inserts. Then I added sticky tabs on the sides of each sheets. You can purchase these sticky tabs here… I laminated each sheet & printed out labels on my labeler.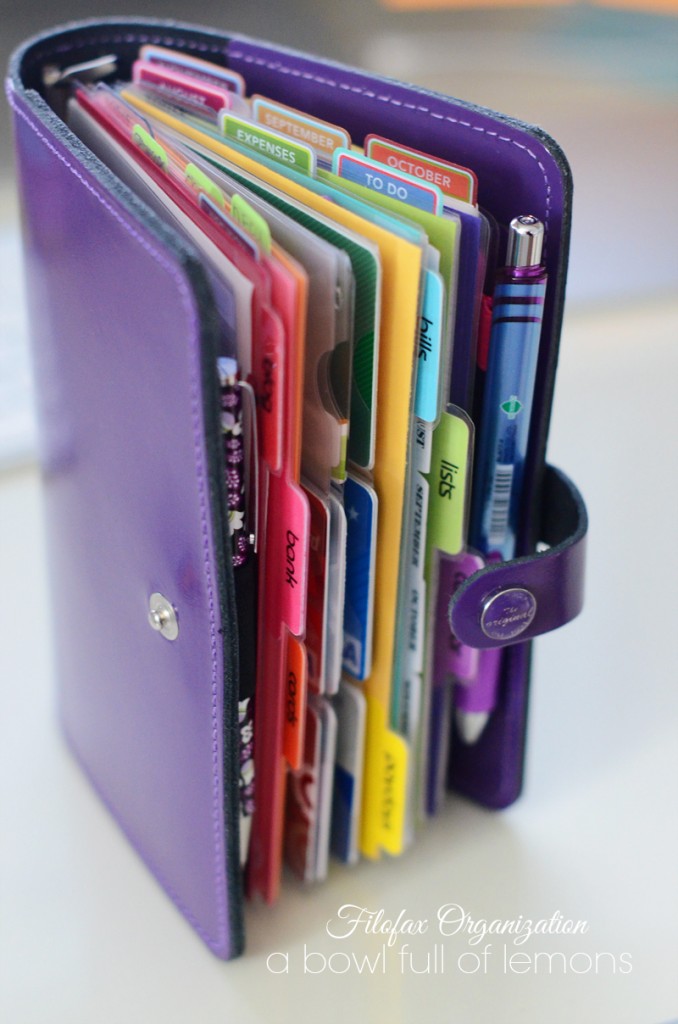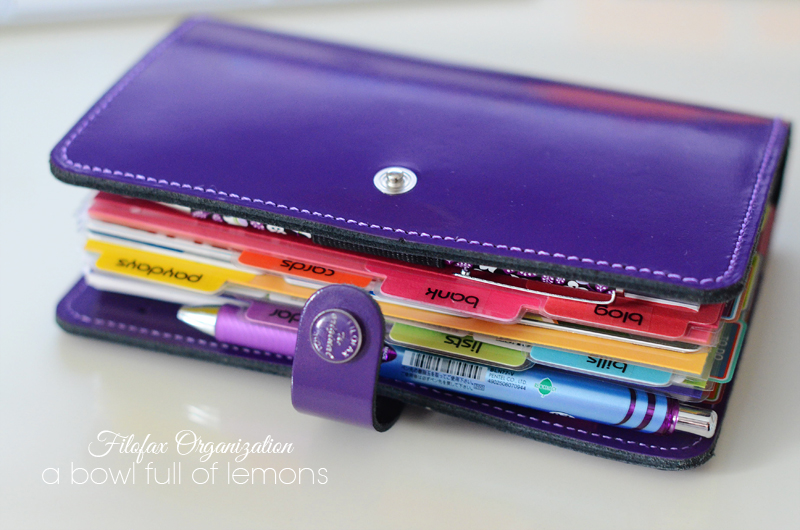 To see all of my "Planner & Binder" blog posts, visit here…
Are you a planner lover?  I would love to see pictures of your planner or filofax.  Take a picture and share them on instagram using the hashtag #abfolplannerlove.
HAPPY ORGANIZING!
*I was gifted a Filofax planner from the lovely ladies at Filofax UK to review on my blog. I am not being compensated. All opinions are my own.
Tags: calendar, filofax, office supplies, organizing, planner, schedule
August 2013, Blog, calendar, Featured Posts, finances, office supplies, Organize, organize your finances, planners, Planners & Binders, Slider Posted in 85 comments