Keeping track of bills, paychecks, money, and budgeting is a JOB!  To make life easier for me, I created a "Budget Planner" that I use to take care of the finances in our home.  I purchased this planner at Filofax. Its the Aston (Personal Size) in Mushroom color.  I find it much easier to have access to our finances at all times. I keep it in my purse.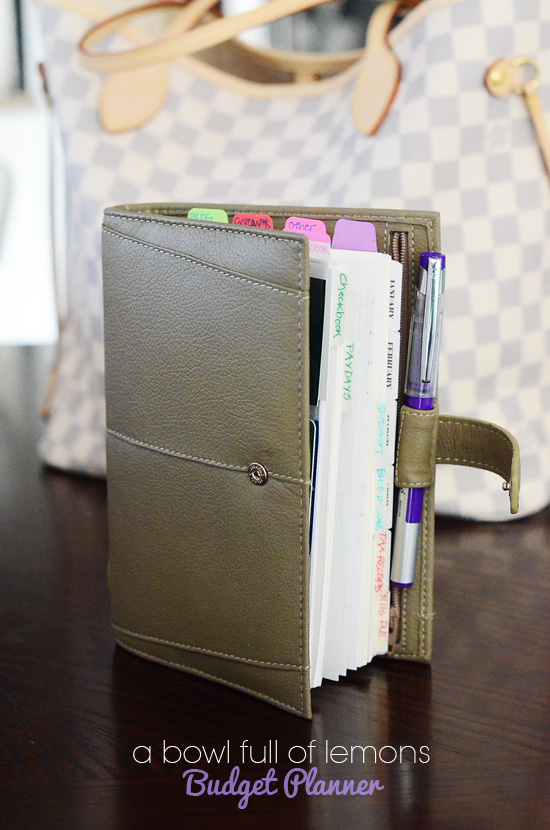 The planner can also be used as a wallet.  I have another wallet that I am using, but I placed my cards & money in here to show you how it functions.  I do keep my checkbook in here.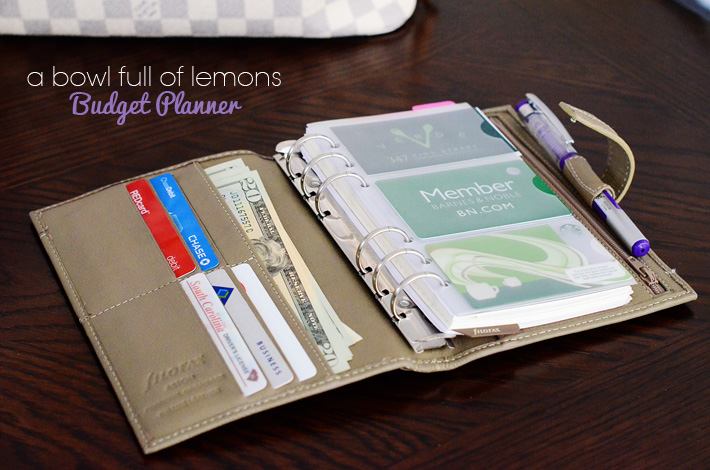 I use the month on 2 pages to write in my bill due dates. When I get a bill in the mail, I immediately write it in this bill section.   I check them off when I pay them. I always use my banking online bill pay to pay our bills.   I usually pay bills twice per month.  I highlight the paydays in yellow.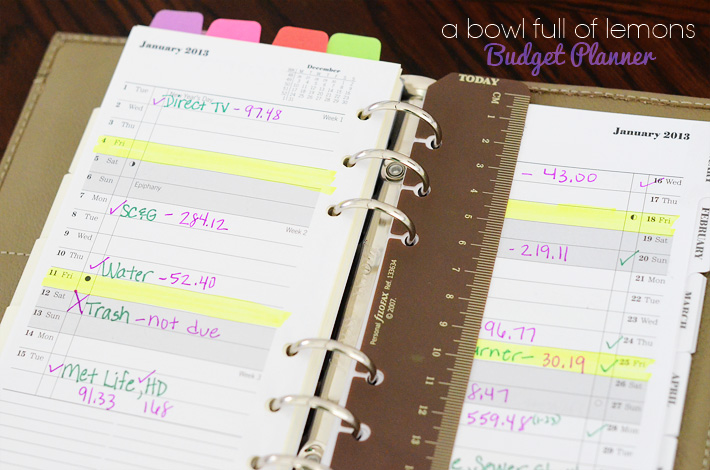 I use the "personal finances" sheets as my checkbook register.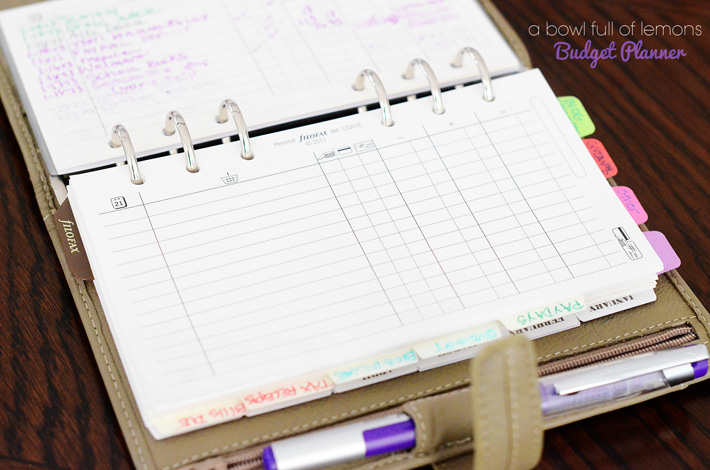 I write all of our paydays in the "personal full year horizontal organizer".  We get paid the same days every month, so this was easy to do. As we get paid, I write in the amount. This way, we can keep track of our net income throughout the year.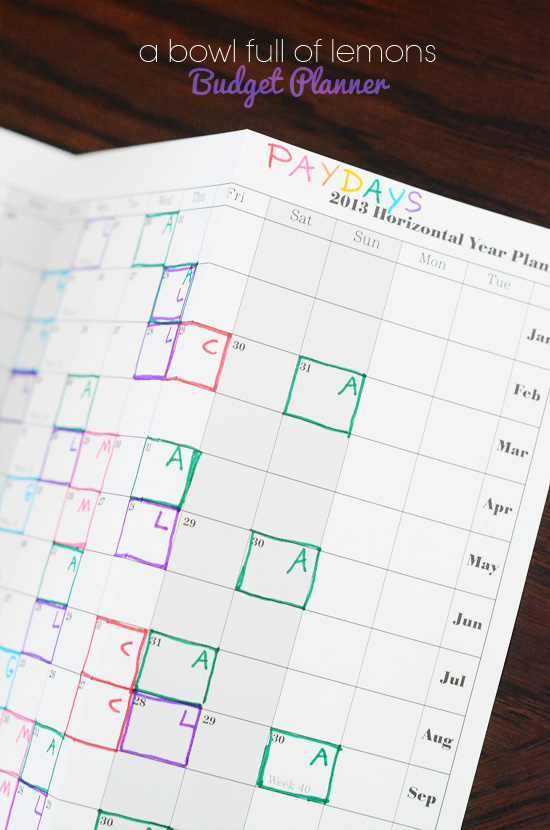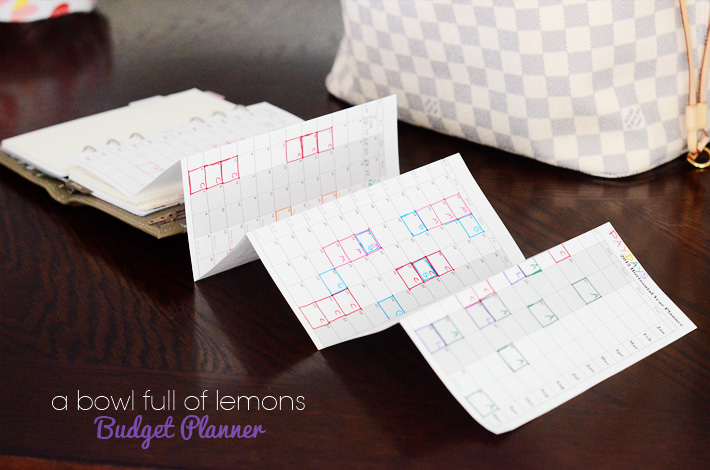 I keep tax receipts in the zipper pocket on the right side of the planner.  I write the amount in the designated category (in the planner) and file the receipts when I get a chance.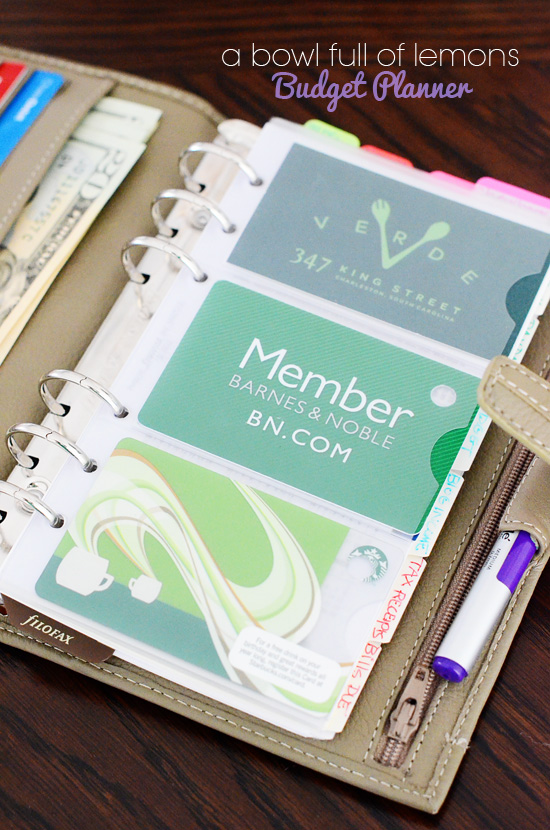 My categories are:
Checkbook
Paydays
Budget
Blog Income
Tax Receipts
Bills Due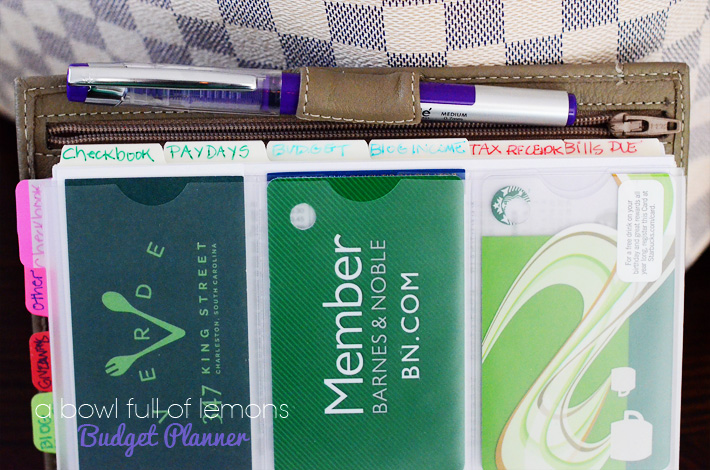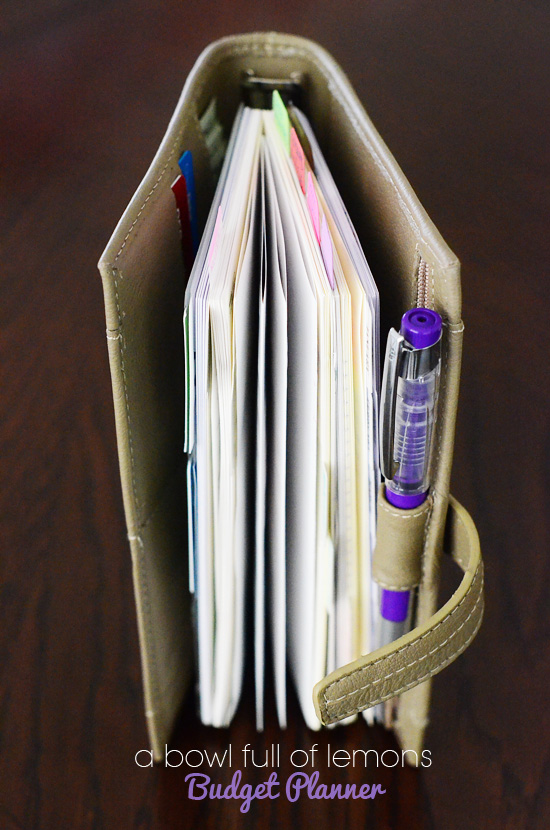 Other things you can place in your budget planner: Cash envelopes & account numbers & contact numbers.
HAPPY BUDGETING
*I am not a Filofax affiliate nor do I make any money by sharing their products. I am simply a consumer who loves their stuff!
Tags: budgeting, finances, planner
Blog, Budget, budgeting, Featured Posts, Organize, organize your finances, Planners & Binders Posted in 62 comments