If you're in the USA, I'm sure you can feel the hustle and bustle of the impending holiday seasons. Are you getting excited? Dreading it? Or are you kind of somewhere in the middle? I'm in the middle. I love the holidays, but I'll be honest; we never host at my house and so the urgency isn't really there. Needless to say, I love preparing for Thanksgiving. I enjoy decorating the most but am always intrigued by the unique recipes that stems from years of families gathering around the table together. For now, I'm working on my home, continuing to make it more inviting, comfortable and unique to my family.
How about you? I would love to see what you're working on. That's what today is all about! You sharing your recipes, tips, decorating styles, cleaning routines, DIY projects and everything else. I invite you all to link your blogs up so I can enjoy seeing what all you've been busy working on!
Favorite Link Ups:
If you've ever re-arranged a carpeted room, you may have experienced those frustrating dents in the pile.  I absolutely love this quick and easy tip from Craftyjournal.com  I only wish I had had this tip when I moved out of my first home which had wall-to-wall carpeting!  You can click <HERE> to see just how easy it is to get those dents out in no time at all!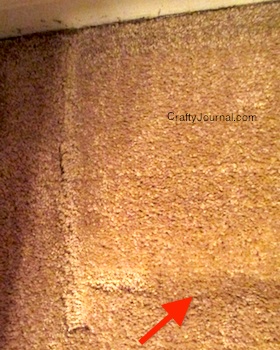 If you're like me, you've found and fallen fast in love with washi tape. The adorable patterns, endless colors and uses can make these little rolls of decorative tape super difficult to resist.  But, once you start collecting, storing them can be quite an issue.  I love simple solutions that make me wonder "Why didn't I come up with that?!"  That's exactly what Jamie at Scattered Thoughts of a Crafty Mom did with her post on washi tape storage.  Click <HERE> to see her simple storage solution.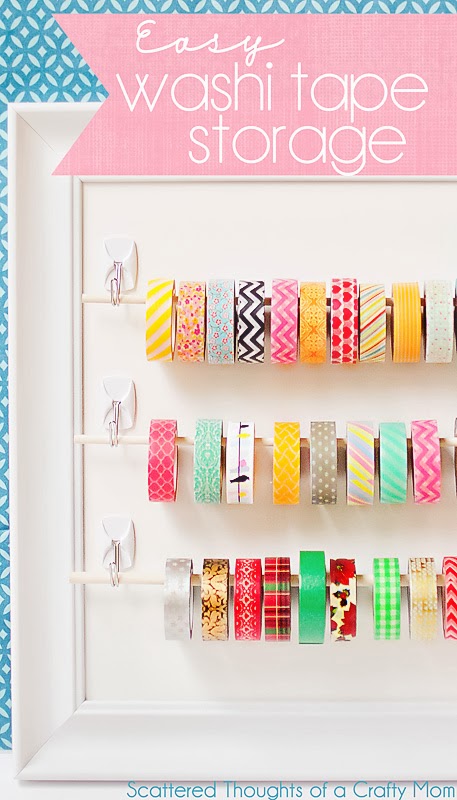 Now it's your turn, so please grab a button and link up!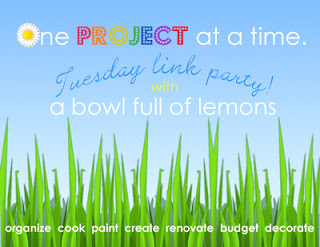 Tags: cleaning, link party, storage, washi tape
Blog, November 2013, One Project at a Time Posted in 29 comments