I am so thrilled to be here today!  We're going to be talking about how to keep the holidays "happy" by using organization and by taking a "less is more" approach.  So grab a pen and paper and let's get to planning the happy into this holiday season!
Selective Scheduling
Begin by marking the essential activities and parties that you already know about.  Then after those dates are scheduled, also plan some margin within your calendar.  As more invites come your way, be determined to only commit to what will bring joy and peace to you and your family.  Leave out the activities that will be more of a drain than a fill.  Holidays can become busy so fast and not all of the activities are necessary and/or valuable.  Hold on to your family time, your down time, and your time to just relax.
Ask yourself, what do you want to do and what do you not want to do this year, then schedule accordingly.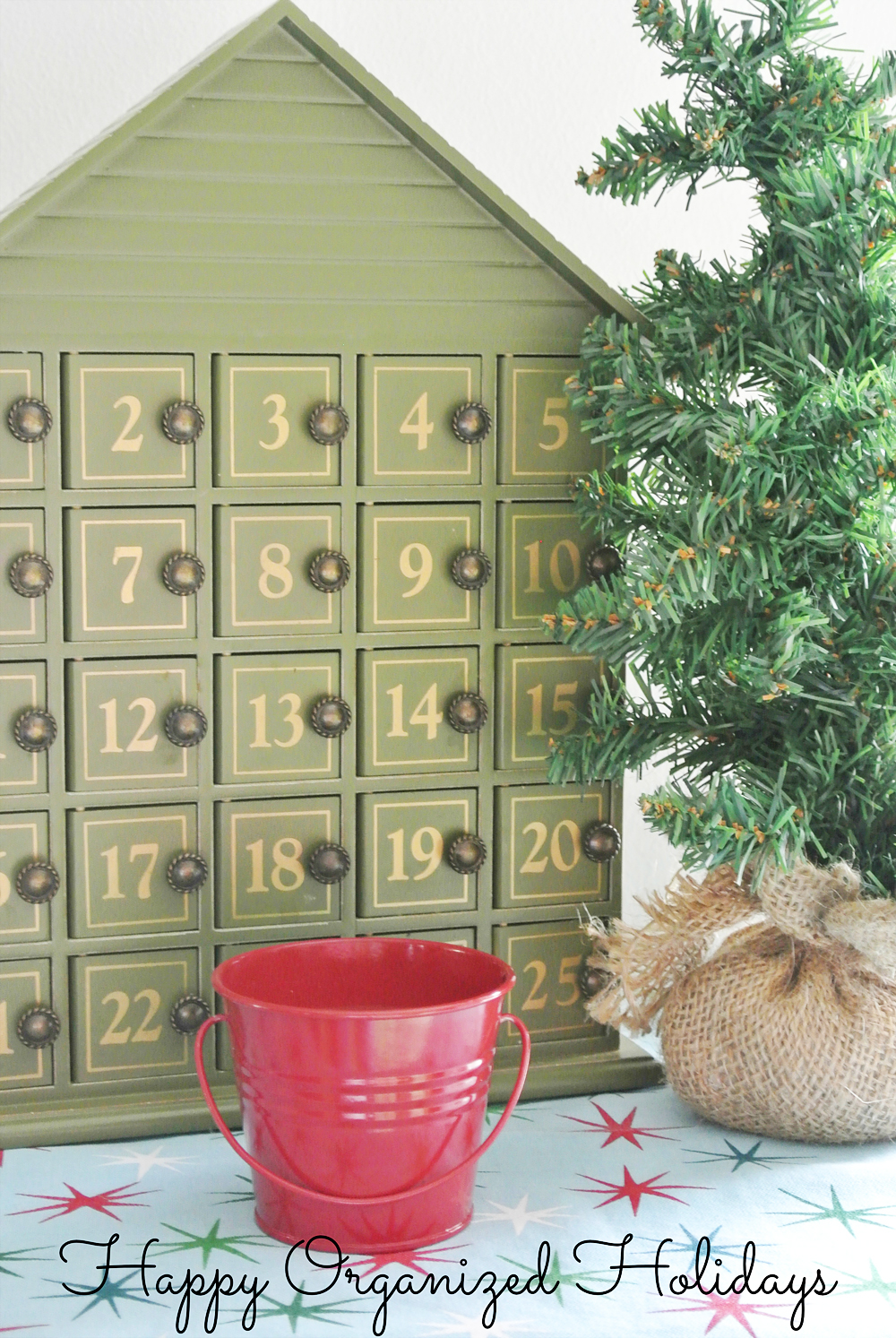 Tame the Traditions
I LOVE traditions.  Where the problem lies is when you set up too many traditions.  Traditions that after a few years begin to feel more like obligations.  In my experience, once you start with something, your kids will remember.  So be careful with what you bite off!  If you are feeling too much stress with trying to pull off each and every tradition, re-evaluate, and bring back some balance.  Often times, it is the little things that really count.
Be intentional and choose traditions that mean the most to you and your family.
Cruise with Correspondence
Holidays can equal the pressure to come up with a card, letter, photo, or all three!  There is also the duty of getting them sent to all of the appropriate people on time.  (Not to mention the challenge of making sure you have all of the correct addresses.)  Make it your goal this year to only do what you would like to do.  Just because you have done "x" in the past doesn't mean you have to continue on that path.  If, it is or has been more of a burden, it might be time to get more creative!  There are many other options: update your family blog, send out an email letter, or call five people that you really want to re-connect with.
Decide what your goal is with correspondence and then set your plan in place.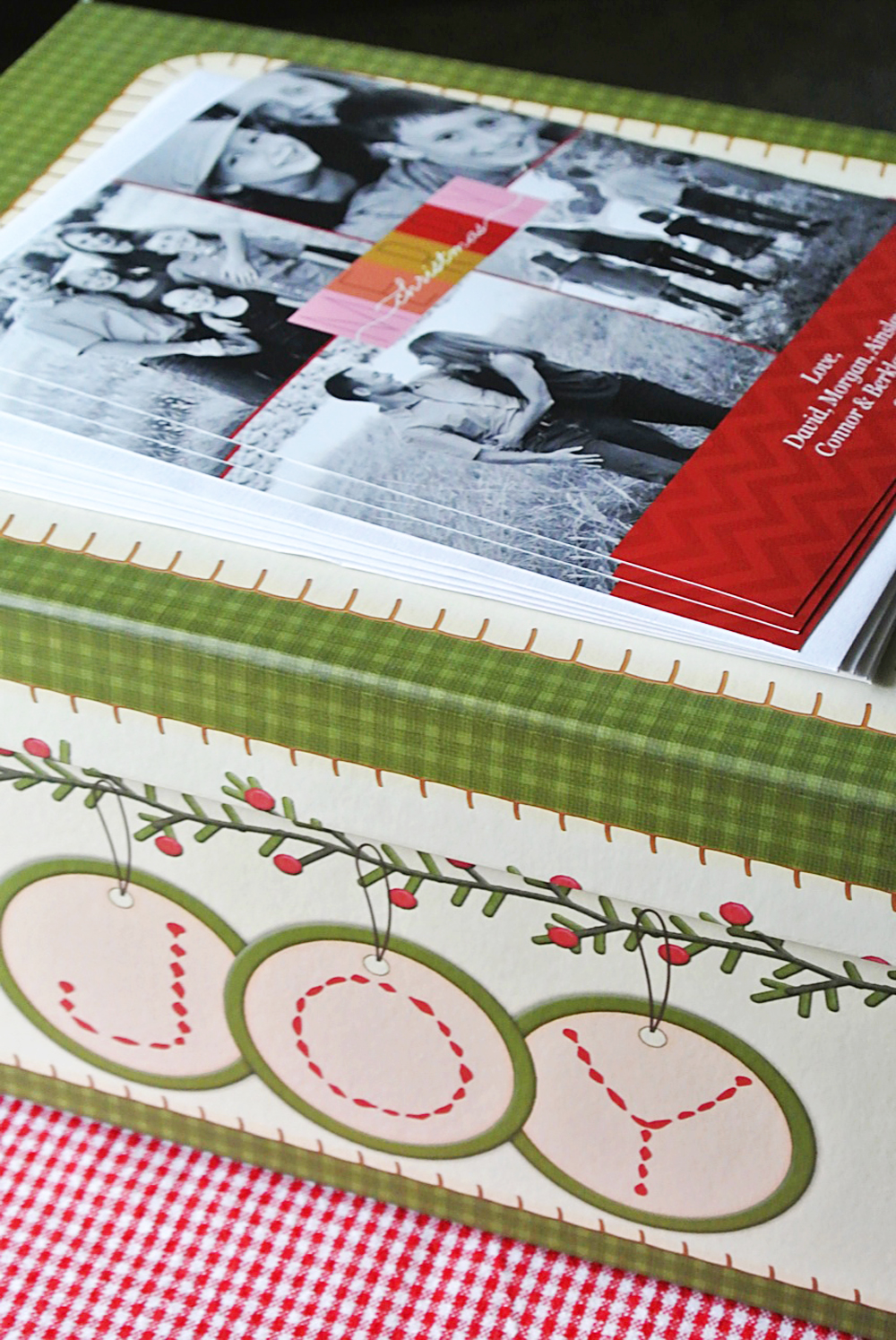 Gear Down the Gifts
About five years ago we put a plan in place to only purchase three gifts for our children for Christmas.  They get one item they want, one item they need, and one family gift – (gift of time).  This has been very helpful as we plan and shop for their gifts.  It gives us a clear direction and our kids know what to expect as well.  We want the emphasis to be on gift giving, but even more on love, time, and making precious memories together.  We have used the family gift to surprise them with tickets to a play, a Wii system, a trip to Disneyland, and even new pets.  (We have used big events we were going to do anyway and have tied them into Christmas.)  Keep in mind that the best gift of any season is truly that of time and availability.
Evaluate if you are giving your loved ones things they need as much as the things they want.
Be a Smart Shopper
Shopping can be fun, but shopping can also become a real stress.  Work to make it fun this season!  Start planning your gift lists now.  See what items you may be able to find online and purchase ahead of time.  Spread out your shopping and your spending.  Try to coordinate your gift shopping along with your regular errands.  Be sure to give  yourself a timeline to help spread out the responsibility.
Use technology and smart shopping to simplify and enjoy your holiday gift hunting.
So what did you jot down?  What things might you adjust this year to bring more happiness into your holidays?  Where are you going to plan and organize differently this season?   Wishing you and your family a very Happy Holiday Season!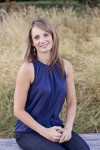 Morgan is a momma on a mission to share some tried and true techniques that she hopes will encourage you as you focus on your health and home.  She wants to motivate you to be the very best you can be, by sharing about anything from workout ideas, to organizing closets, to squeezing in quiet times.  Join her on her journey at, Morganize with Me, as she attempts to control the chaos!  
Tags: budget, holiday, holidays, organize, planning, schedule, schedules
Blog, contributors, Morganize With Me, November 2013 Posted in 9 comments