Do I dare share how many days left until Christmas? No, I'll save you the mini-anxiety attack.  But, it's getting closer by the second. We put our tree up this weekend and the decorations are all over the place, some still wrapped, some UN-wrapped but not hung or placed. My house has turned into a makeshift Santa's factory. Am I the only one?!  I LOVED your posts from last week… so many printables and recipes I'm eager to print out or try not to mention the decorating posts that truly inspire!
If this is your first time joining us, welcome! I'm so glad you could join in the fun. Here's how this works, we ask that you grab a button (at the bottom of the post) and link your blog to ours. You can link up with just about any topic: recipes, DIY projects, home renovations, crafts, holiday decorating, green living and so much more. Every week, I pick one or two of my favorite links to feature. You could be next!
Favorite Links:
I'm inspired by Hilda and her blog, From Overwhelmed to Organized.  As I started taking out my decorations, I found myself thinking about needing to store them better after Christmas is over because I was finding ones broken or bent. After reading Hilda's post about decluttering for Christmas, I've changed my tune and realized I need to start NOW, and not wait until after the holiday. (We're not going to talk about that mistletoe 'ornament' that I dropped while trying to hang it… and hung it anyway! I'll be taking it down and replacing it as soon as I'm done here!)  Make sure you check back and share how her post has encouraged you to get organized this holiday season.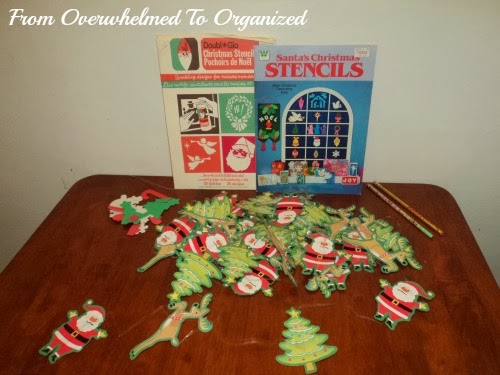 The kitchen is one area that, I believe, is never done being organized. I love finding ideas through our link party, that take organizing to the next level. Linda over at With A Blast, had such a lovely idea to get those soup (and other) packets off the pantry shelf and into the cabinet. That's right, into the cabinet!  Click <HERE> to see her full post!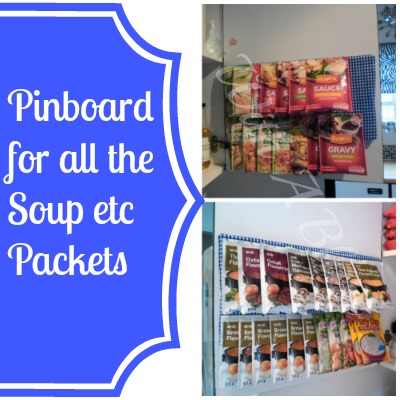 And now it's your turn! So please grab a button, and link up.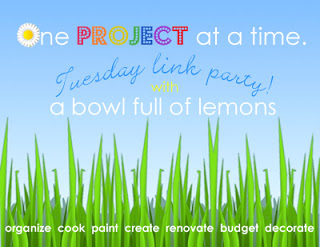 Tags: Christmas, declutter, kitchen, link party, organizing
Blog, December 2013, One Project at a Time Posted in 25 comments