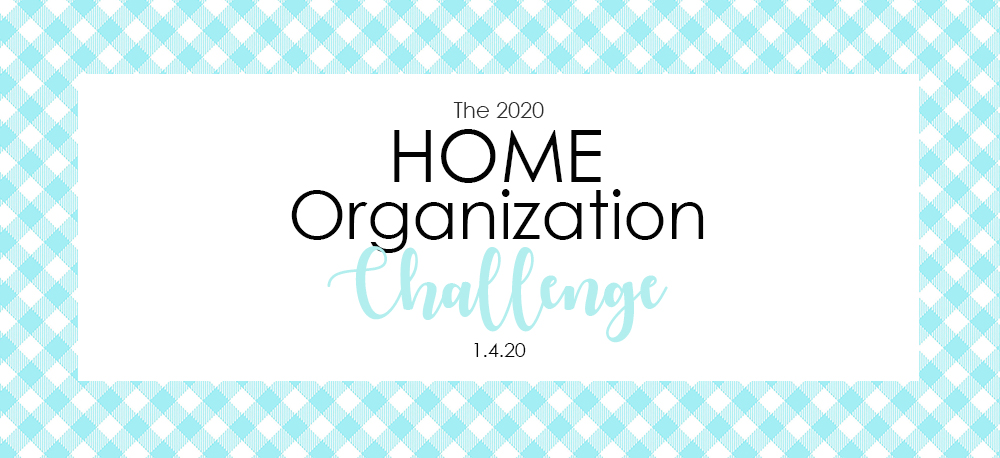 Welcome to the 2020 Home Organization Challenge. This year marks our 9th year of the challenge. For those of you who have completed all of the challenges so far, way to go! If you haven't printed out the challenge kit, click here. You may also want to pick up the companion guide to the challenge. It will walk you through the entire challenge and give you ideas on how to organize each space.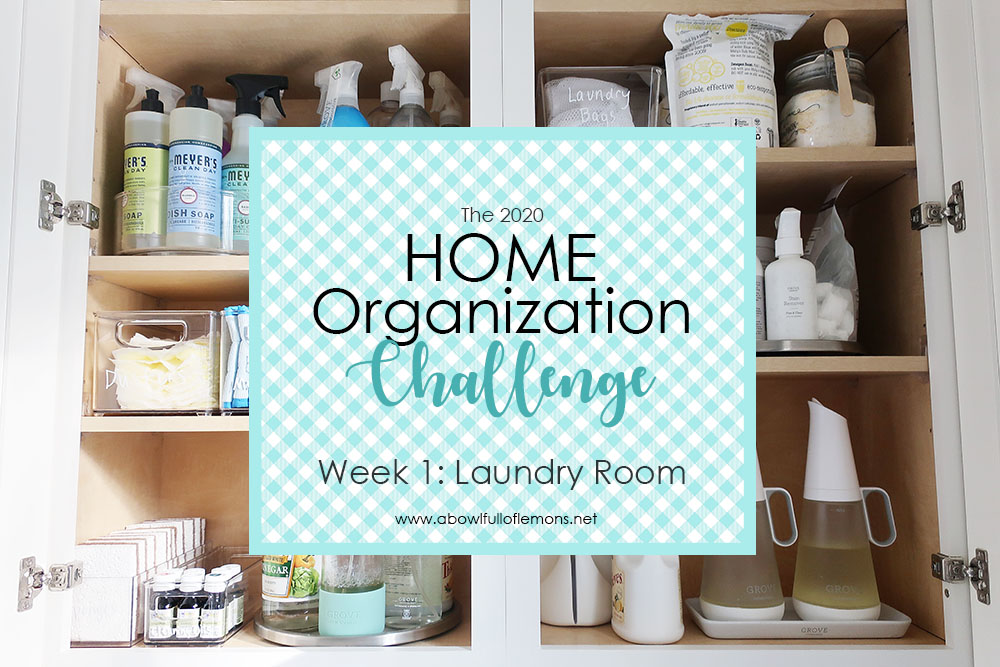 This year, I switched up the schedule and we are starting in the laundry room. I did this on purpose. I want you to completely finish washing (and putting away) all of your laundry and get your laundry room squared away before we head into the rest of the house. Laundry can be a daunting task and it never goes away, so this area needs to be addressed before we can concentrate on other spaces.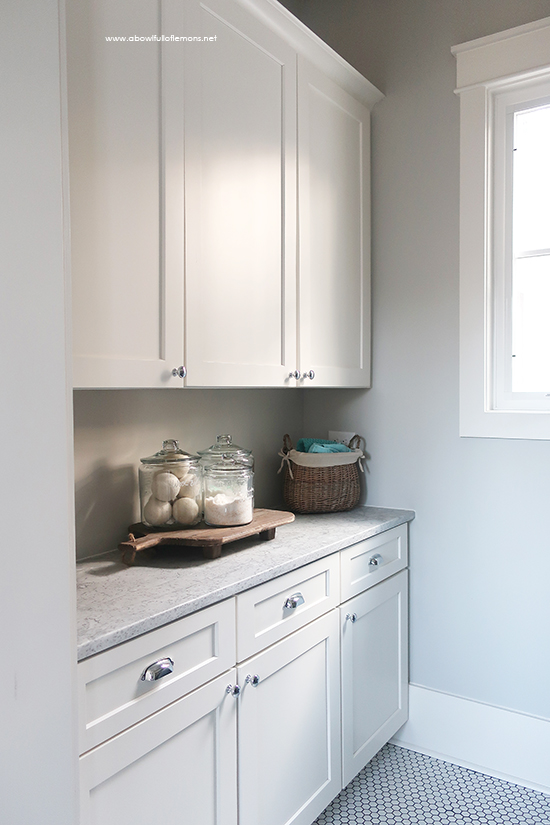 Follow the checklist in the challenge kit, to complete week 1. If you need more inspiration, here are a few laundry posts I've shared on the blog. If you see a product you like, look for it here. In the mean time, enjoy this tour of my organized laundry room.
I keep my dogs bath towels in this basket on the counter. The basket is from TJ Maxx.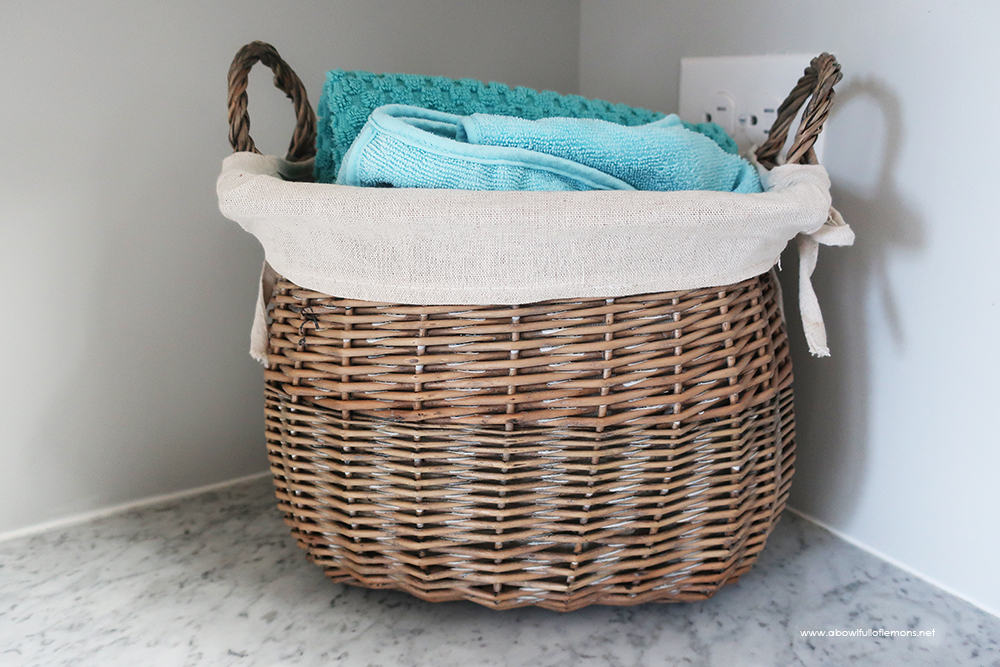 I keep laundry supplies in these jars. The jars can be found here. They are 1 gallon and 0.5 gallon. The French board is from a local shop.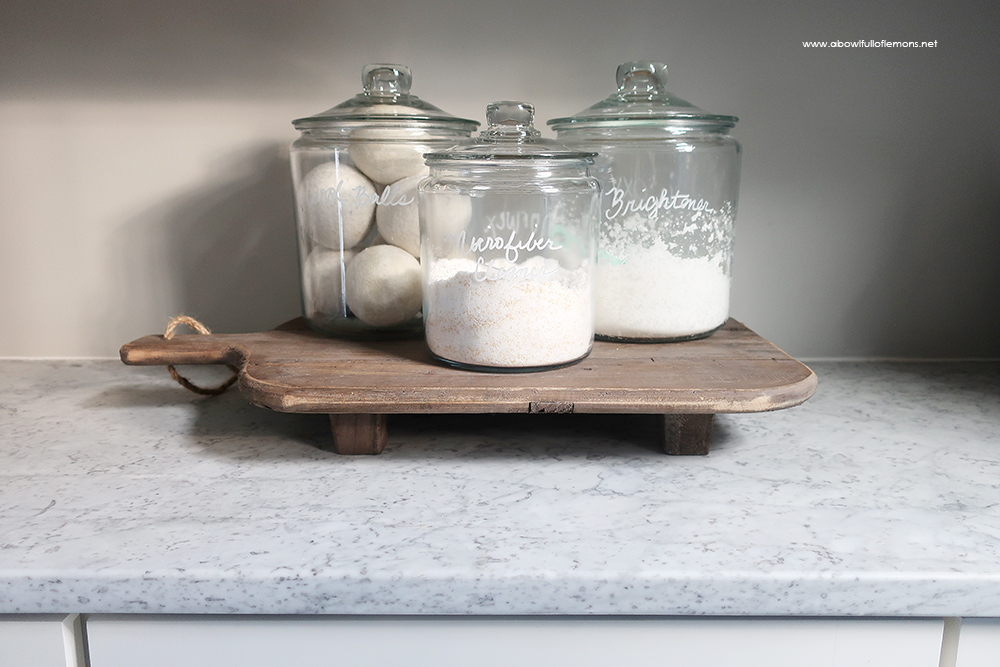 All of my microfiber cloths are kept in this cabinet. The container can be found here. I write on the bins using this pen. The pen wipes off with a damp cloth.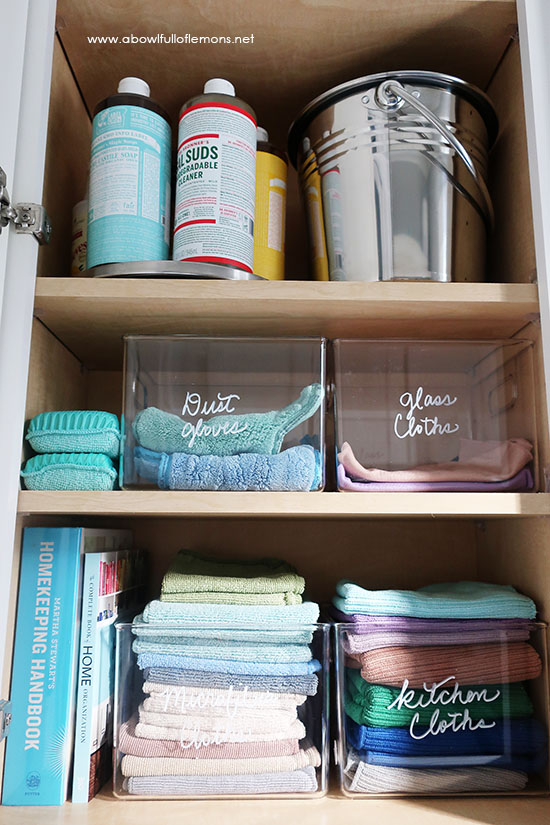 Here is another view of these bins. They are so versatile.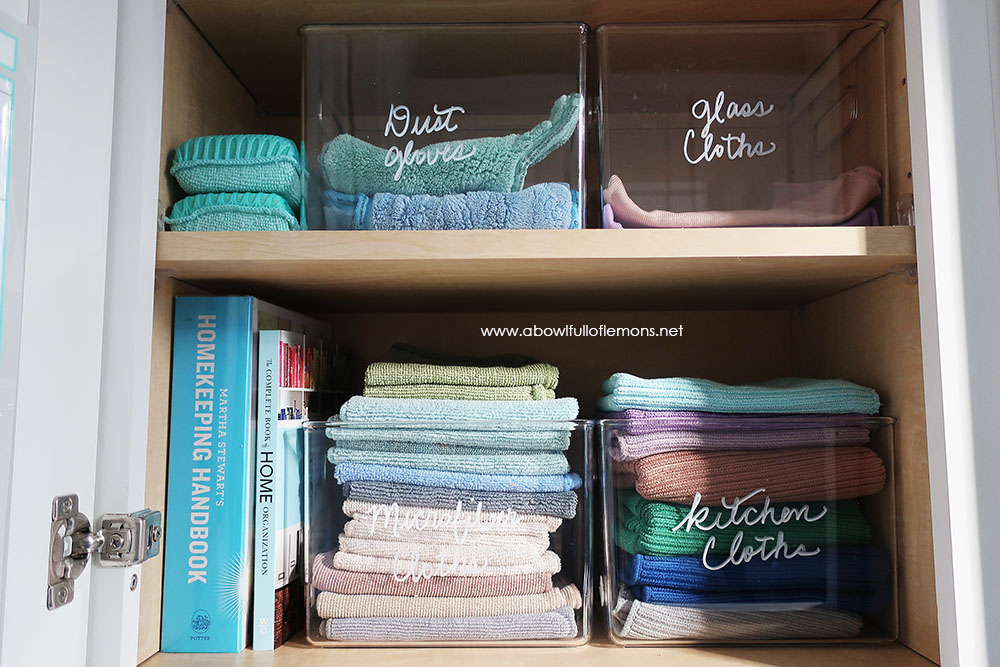 The next cabinet contains my mop pads and cleaning products.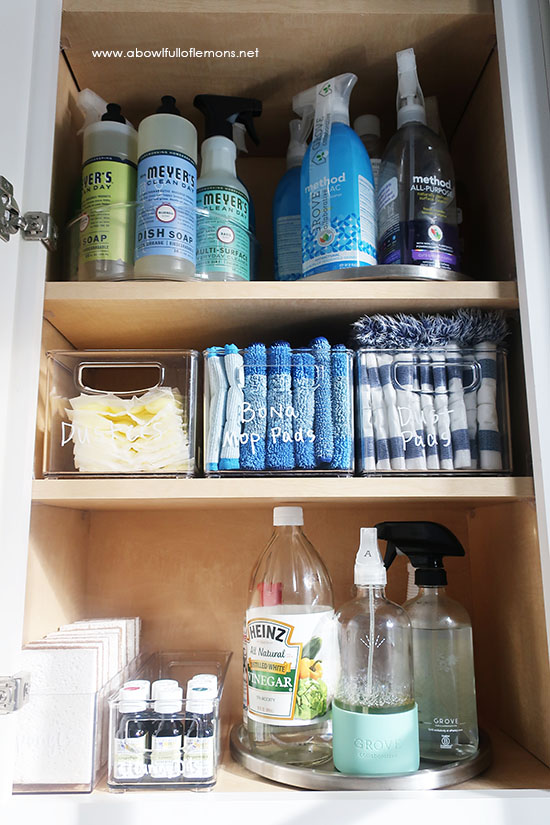 These containers are great for storing mop pads. I love to use these lazy Susans for corralling cleaning products.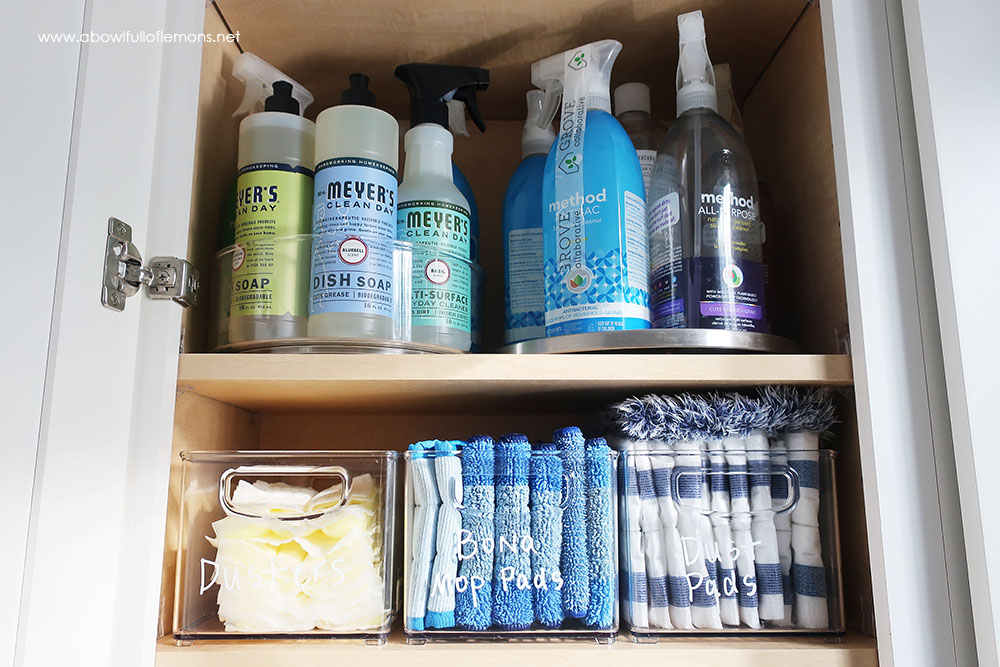 The last upper cabinet houses my laundry products. My favorite plant based detergent is from Grove Collaborative. Click here for their free laundry set.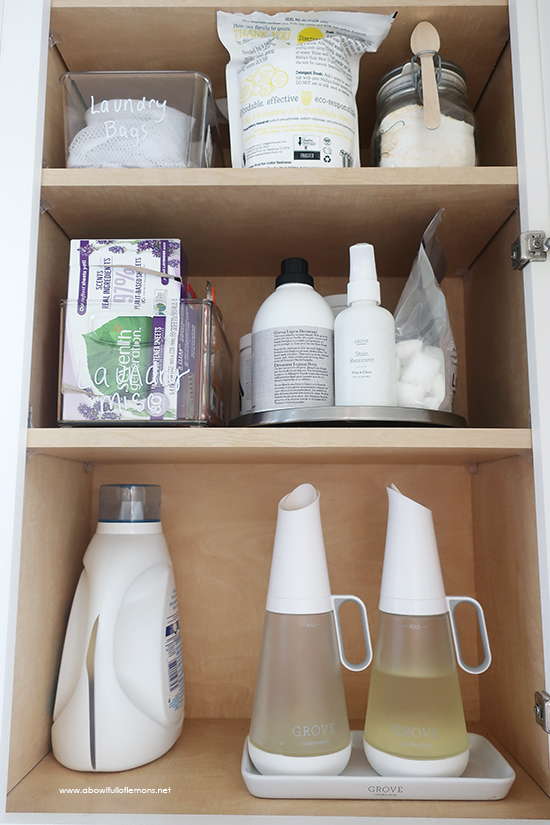 Here are my 2 favorite laundry room organization tools in one picture, the bin and the lazy Susan.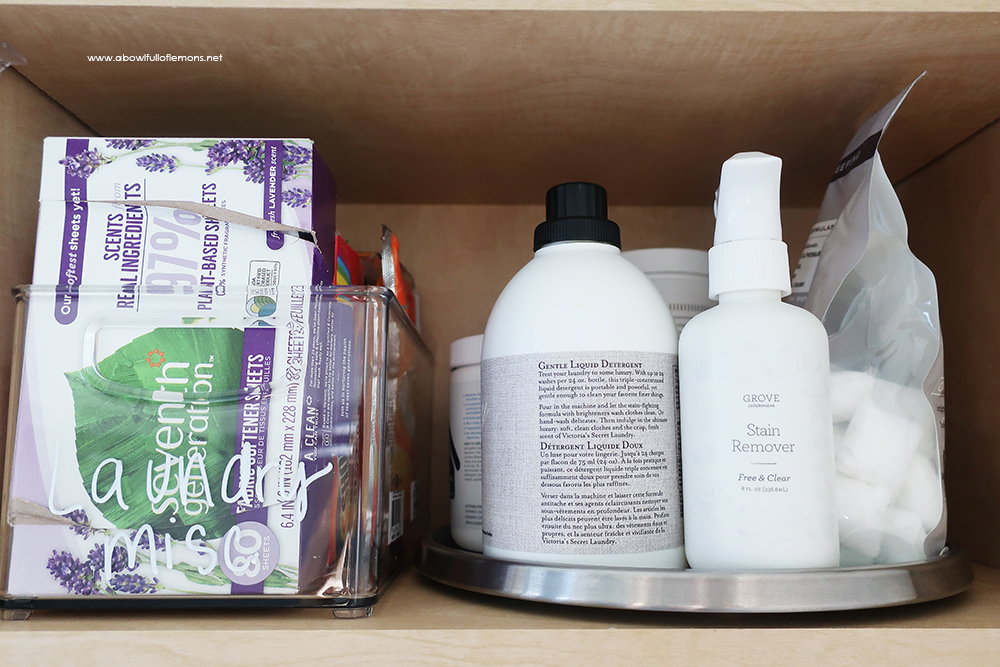 Most of the products you see in this photo can be found at Grove Collaborative. I use Grove because it's easy to place an order when I need something, they have all of the green cleaning products I love, and they offer free shipping with the VIP membership. You can get a free cleaning kit with your first $20 purchase here.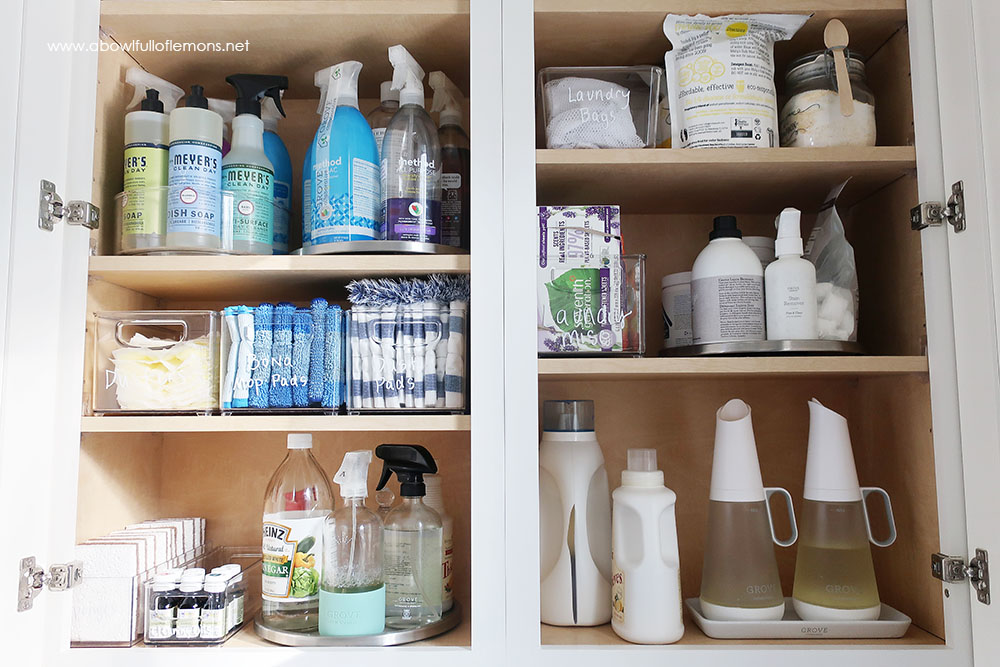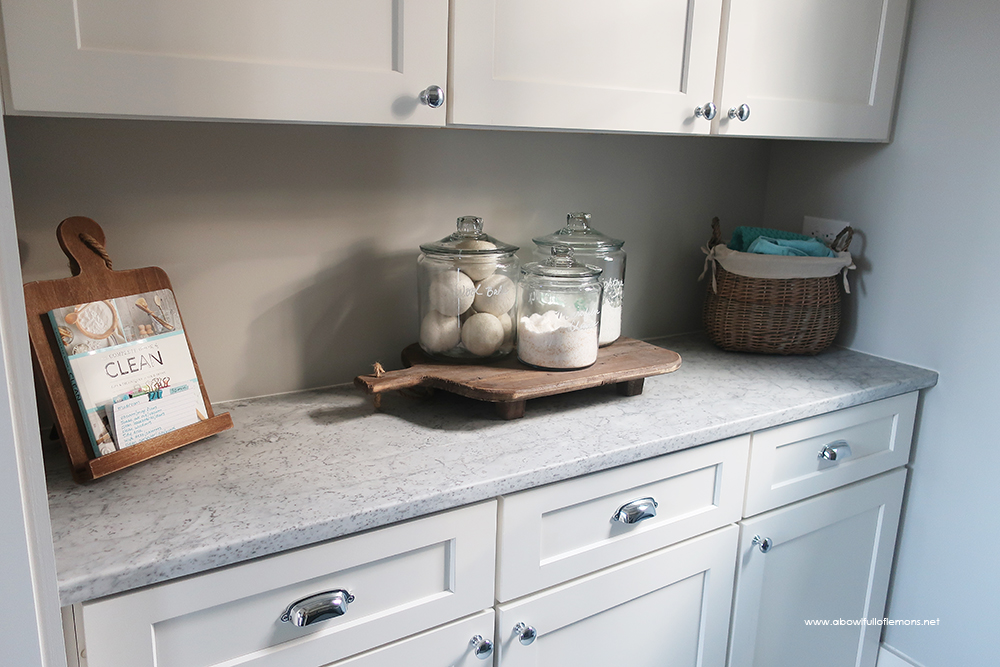 I keep my cleaning book on the counter, for easy reference to homemade cleaning recipes. I also keep my cleaning cards with my book. You can learn more about my cleaning card system here. Below this counter I keep my cleaning caddy, extra paper towels & extra detergent.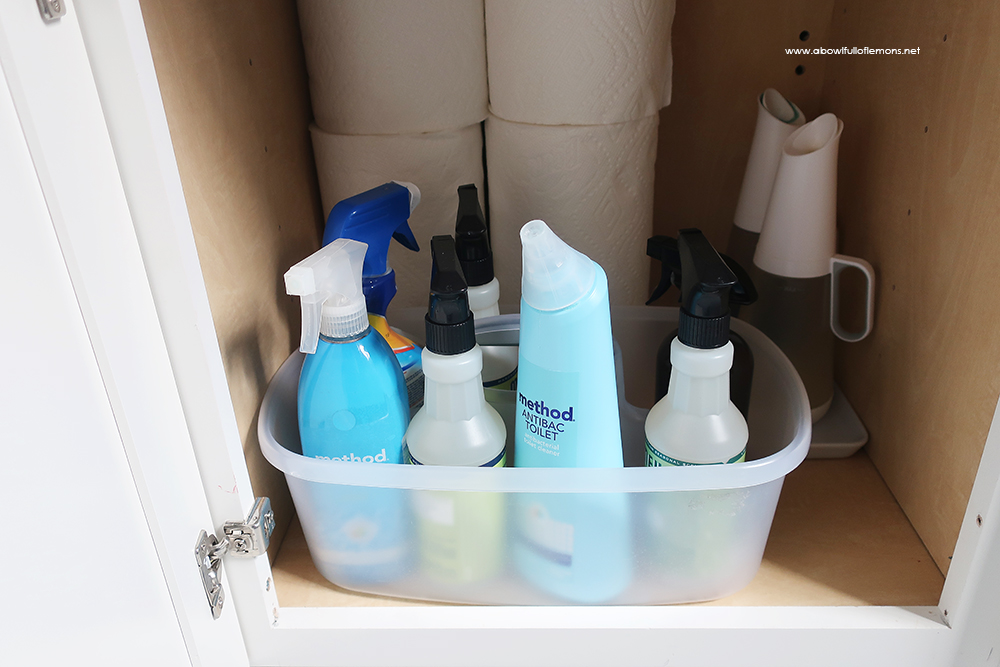 The next lower cabinet contains our pet grooming supplies. The bins are labeled hair care, cleaning, and grooming.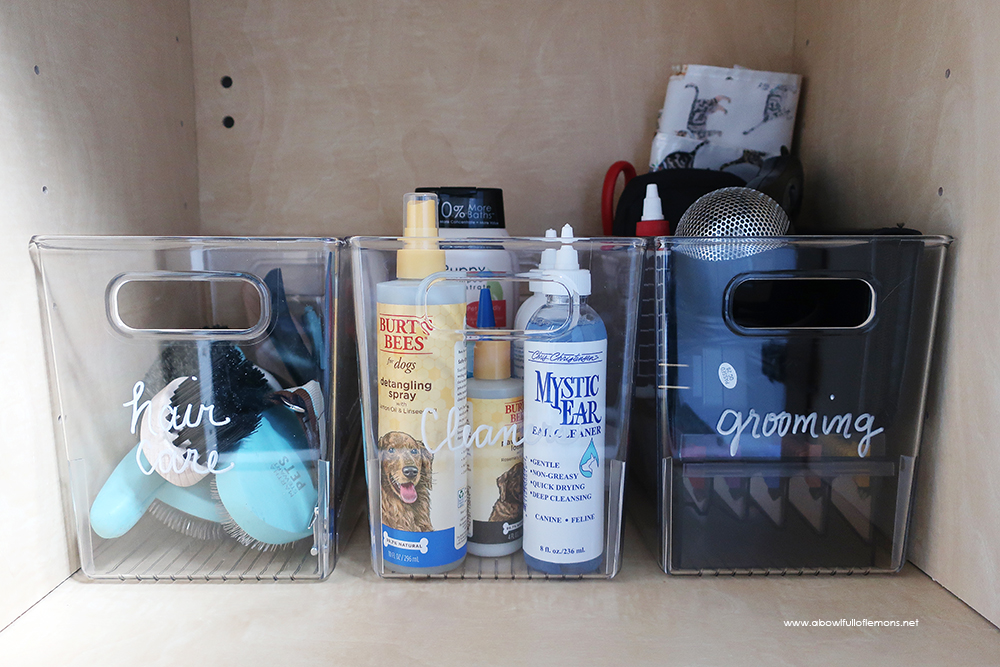 The final lower cabinet contains floor care items. The bins are several years old. The left has all of the bona items and the right side is carpet and pet stain items. I'm not currently using bona on our floors, since I found a good microfiber mop.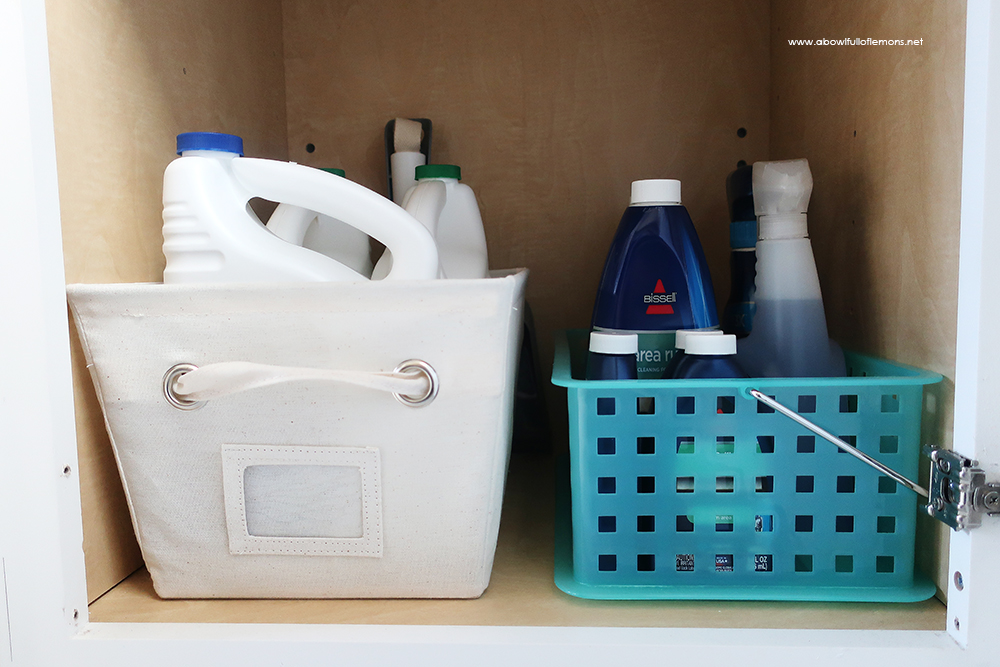 The other side of my tiny laundry room is our washer and dryer. You can read about these here. The trash can is from Target.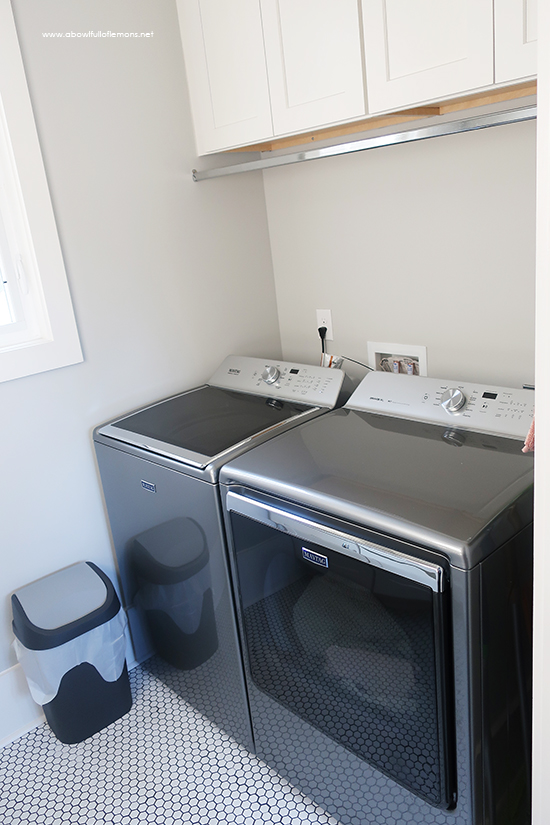 To the right of the dryer, I keep a wall organizer (from target). It's where I hang my mopping pads & dusting items.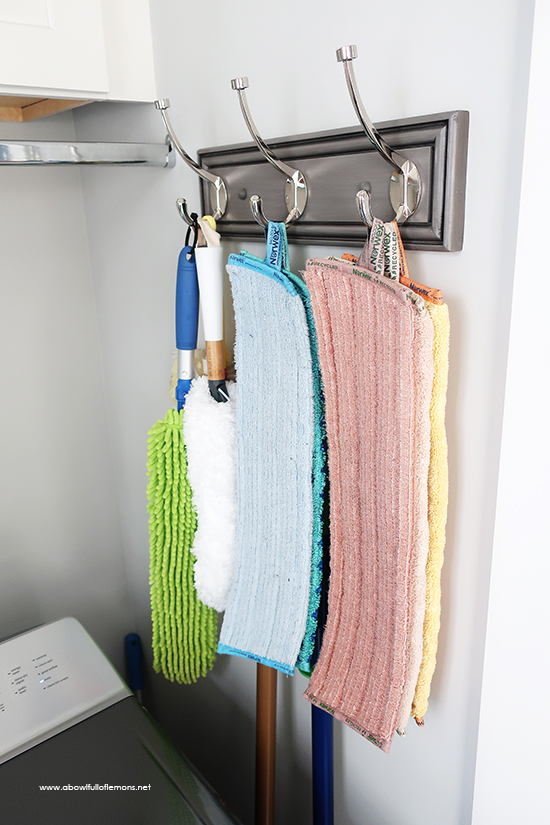 If you're a part of the Home Organization challenge, you'll want to get the challenge companion guide and cleaning book. Both of these are essential tools that will help you get your homes organized and cleaned from top to bottom.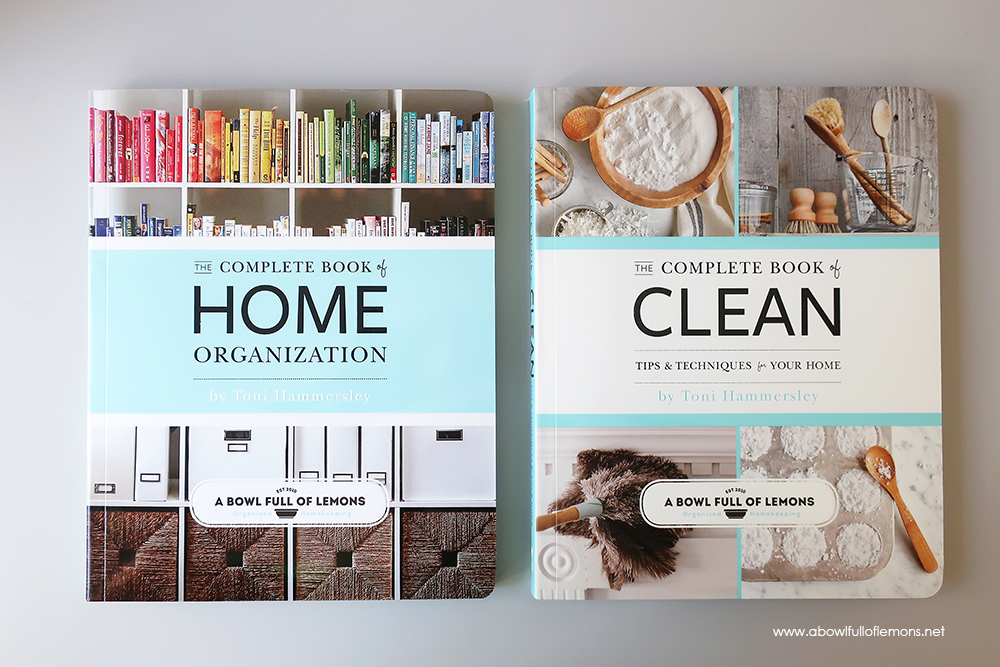 That concludes a tour of my organized laundry room and you now have your first assignment. Good luck with the challenge this week. If you conquer your laundry room first, the rest of the challenge will go smoother! I'll see you back next Saturday for week 2 of the 2020 Home Organization Challenge.
Tags: 2020 home organization challenge, home organization, laundry room, organized
2020 Home Organization Challenge, Blog, laundry, Laundry Room, Organize, organizing challenge Posted in 0 comments