Last week I spent a little time organizing Abigails closet.  Oh, how I wish I could have shared the before!  It was a disaster.  We needed a "preschool" desinated storage system where she could put away and get her own clothes out.  She has a beautiful armoire, but it wasnt child friendly.  So, I am using that for extra storage now.  I purchased the drawers from Target, as well as the circle containers.  The containers on the top shelf with the green lid are from Dollar General.  I used those for out of season storage (far from a 3 year olds reach)… since she loves to dress up in skirts and summer dresses.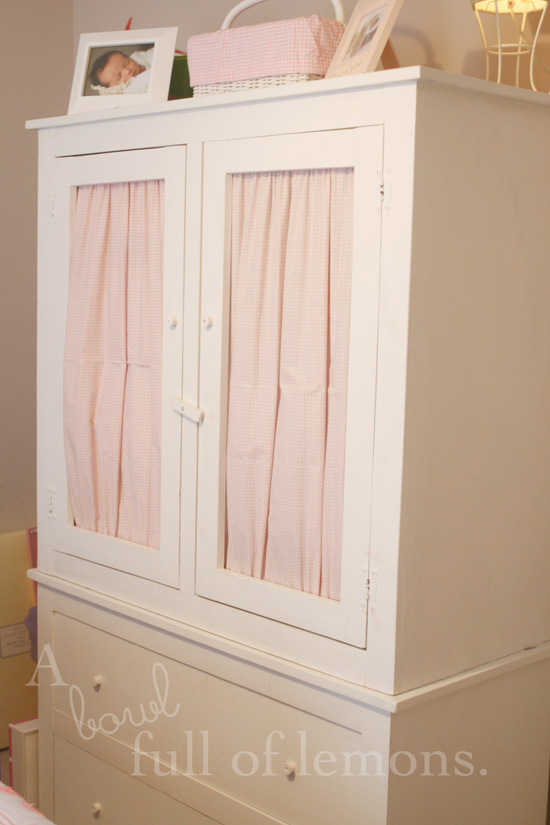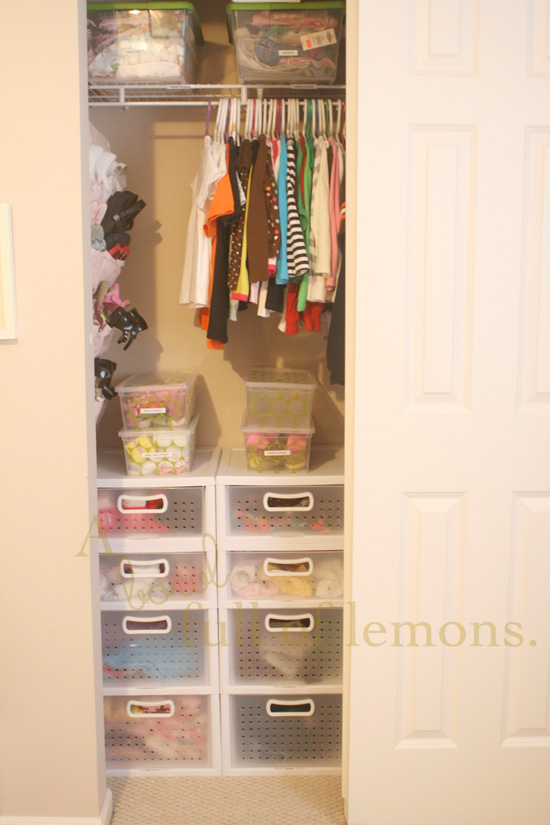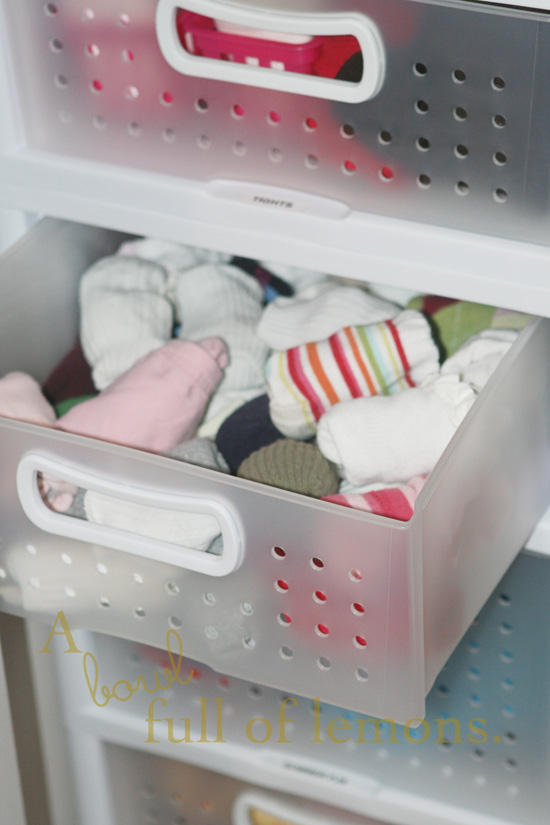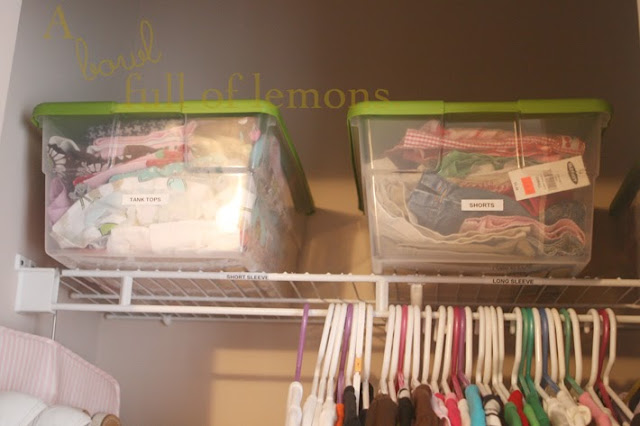 The "tights" drawer has long containers to put her rolled up tights in (so they stay rolled up).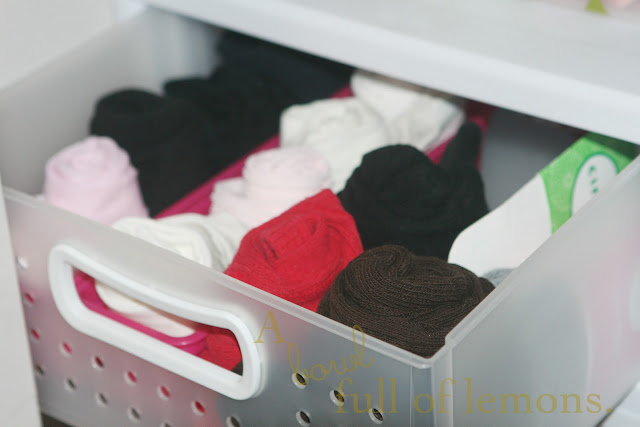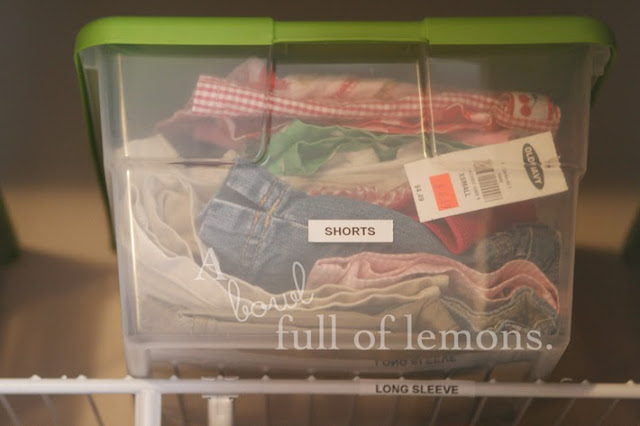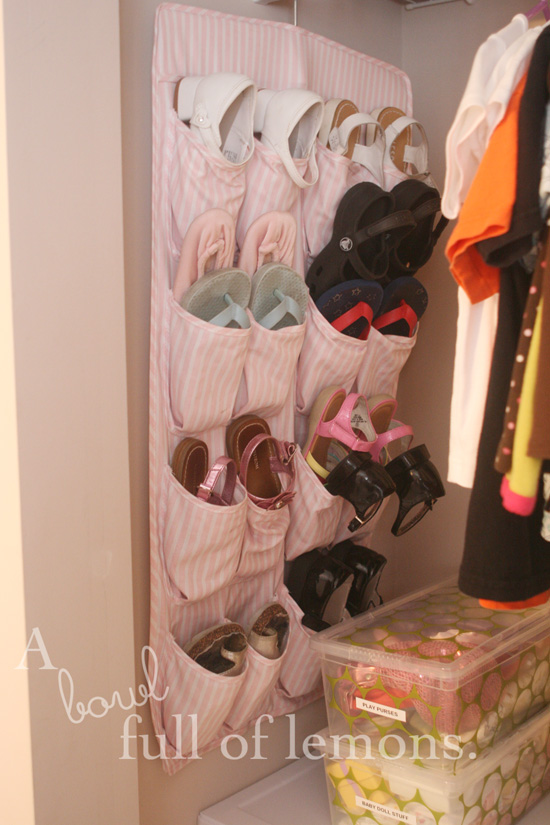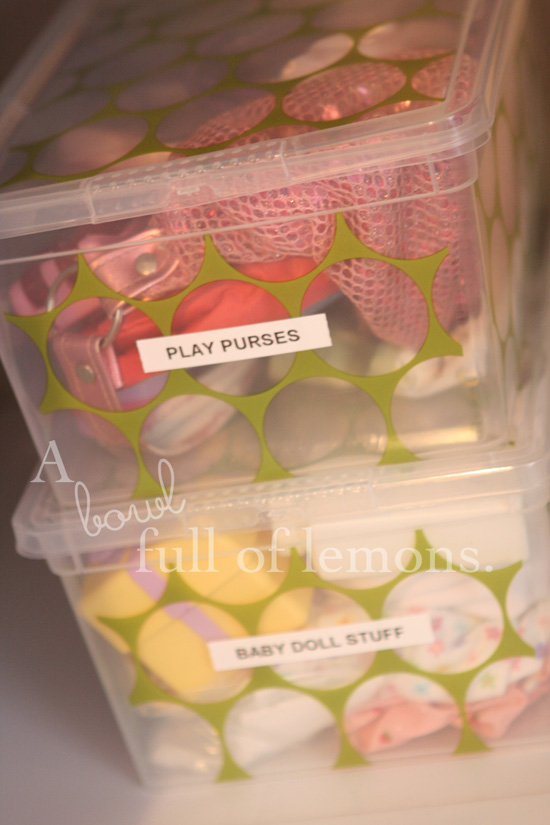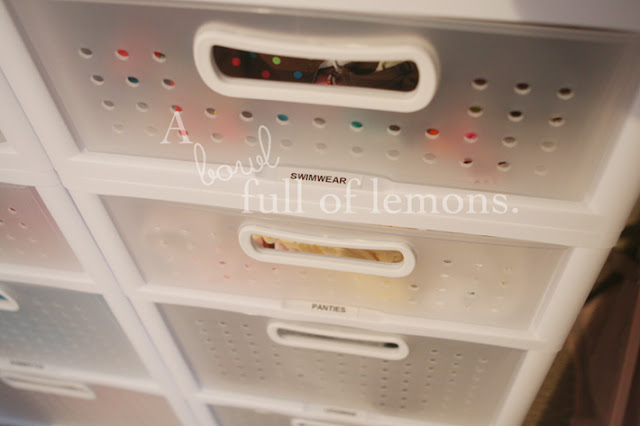 I labeled each drawer (I know, OCD!)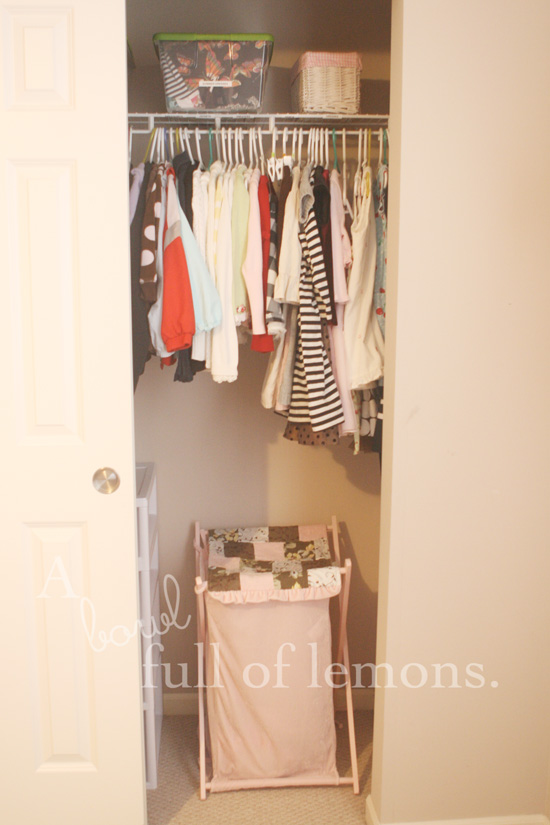 Her short sleeved/long sleeved shirts, dresses, sweaters, and jackets are all on hangers.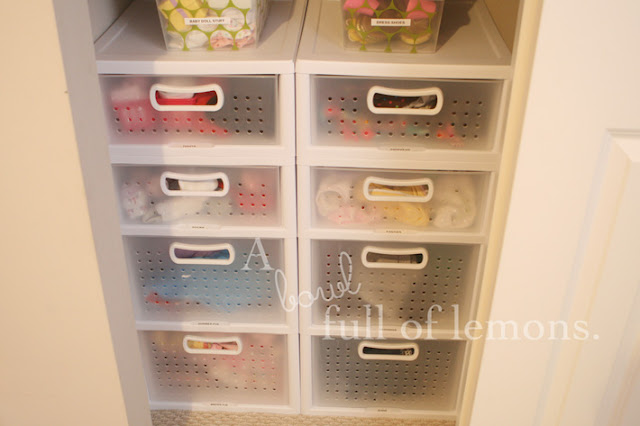 What do your closets look like?