The winner of Clean Mama's $50 gift certificate is:
Comment #37 
(Via Random.org)

 Michelle said…
Oh also! Wanted to let you know that I have the linky up on my site. I'll do the actualy post about it tomorrow(Monday). Thanks!
January 30, 2011 12:15 PM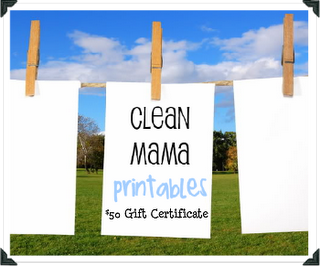 Michelle, please email becky (
here
) to let her know you are the winner! I can't wait to see your binder!
giveaway winners Posted in 3 comments