Because I am the MOST indecisive woman in America, I have changed my mind about my master bedroom.  I slept on it for a few days, just to make sure… so now I am sure that I am afraid of color. Thats it! I admit it. I can say it out loud. "I am afraid of color".  Or, it could be just that I am to forever  stuck with a beige house. Either way, the blue was just beautiful but not for me.  So… back to Home Depot I went on a search for a new color.  (And to Target to take back the beautiful curtains).  
So many colors to choose from, it was extremely difficult for me.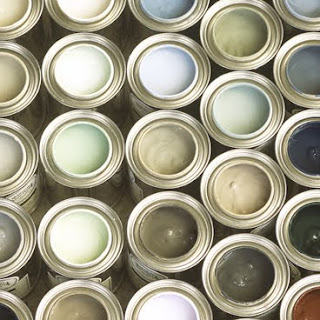 Here is the new color I chose (and the one that will hopefully stay on my bedroom walls for a while). 
Mushroom by Martha Stewart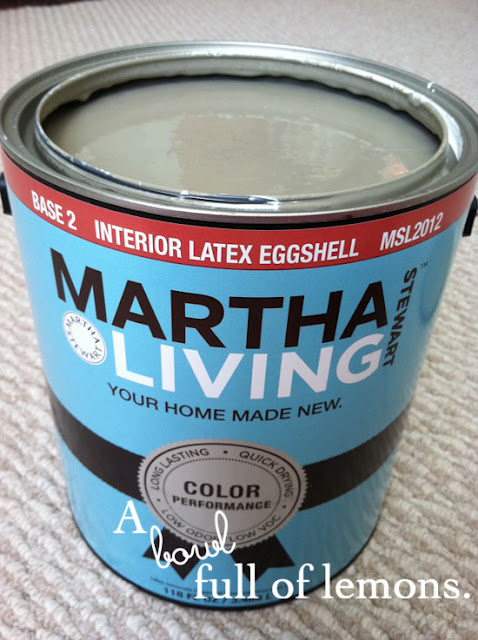 I also purchased some fabulous white sailcloth panels from Target. I was surprised at the great quality. They were $18.99 for 2 – 84″ Re style panels.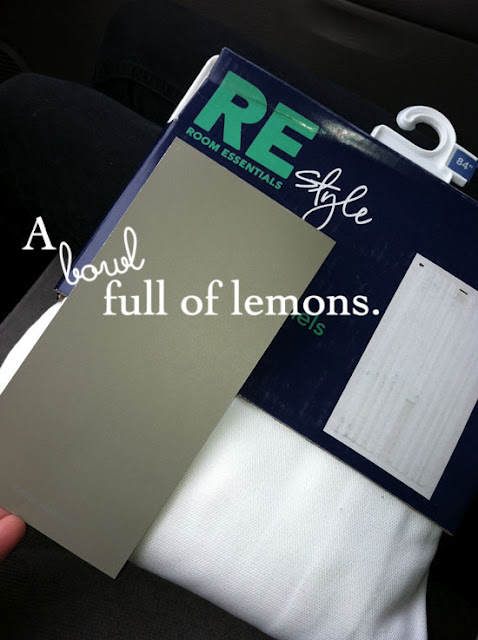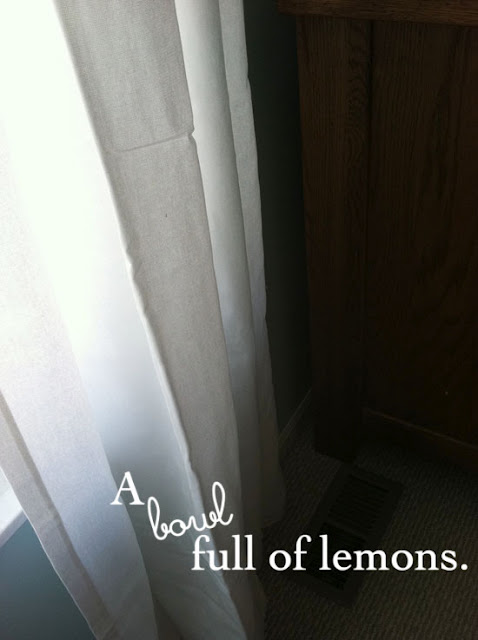 My main inspiration to choosing this color… Martha Stewarts kitchen. I CANT WAIT to go shopping for new vintage decor. I am excited to show you all when its finished.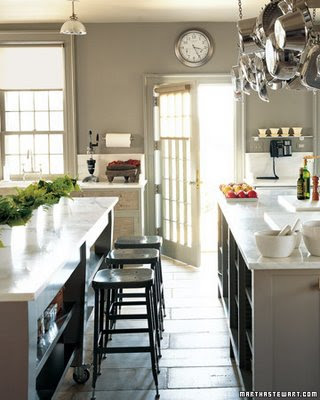 photo credit: Martha Stewart
Another great room with this color.  LOVE this bathroom & the vintage feel.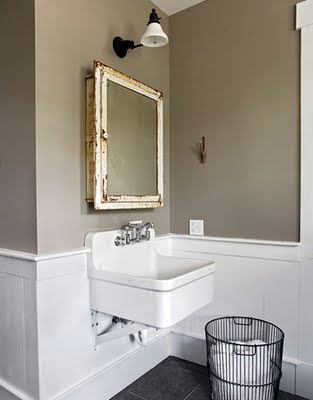 photo credit: country living
Here is the paint sample: Mushroom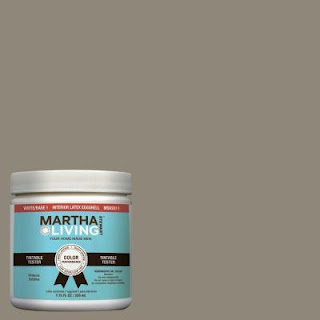 I love my husband so much.  He's such a great sport.  I was painting the trim when he walked in the bedroom (after a long day at work) and went strait to the closet to change into his paint clothes.   Keep in mind, he helped me paint this room about a week ago!  It took us around 4 hours to finish both times. I love you!
Please tell me Im not crazy for doing this.  I just love vintage decor and when I was going through my mind about what I would decorate with when I had the blue, nothing came to me.  I was in panic mode for 24 hours and finally decided it had to be changed. Im relieved and so happy with my decision. 🙂 
Have you ever painted a room and totally hated it, then repainted it right away?

Bedrooms, martha stewart, master bedroom, painting Posted in 34 comments