Making school lunches used to be a pain for me. Everything would be scattered through out the kitchen, and even hard to find for some family members.  So, I decided to "organize" the stuff into one space.  Now, Its a breeze to make up the kids lunches. They even help now!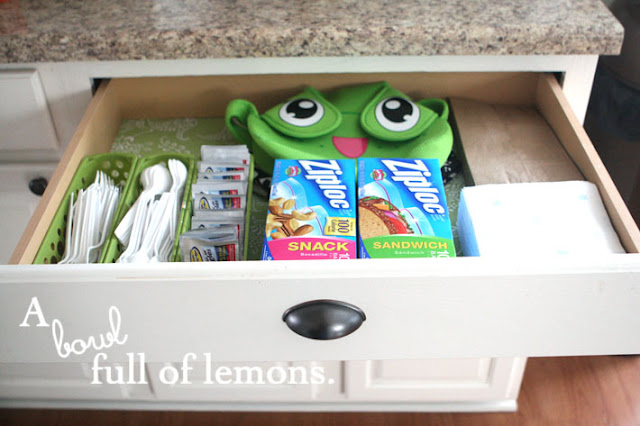 Here are my bins to keep plastic cuttlery organized and separated.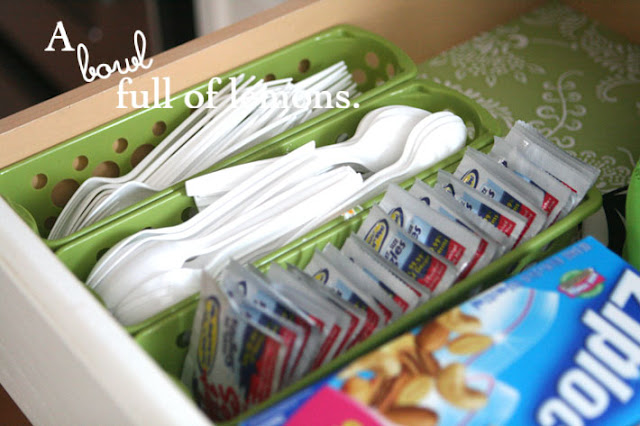 Snack & sandwich baggies…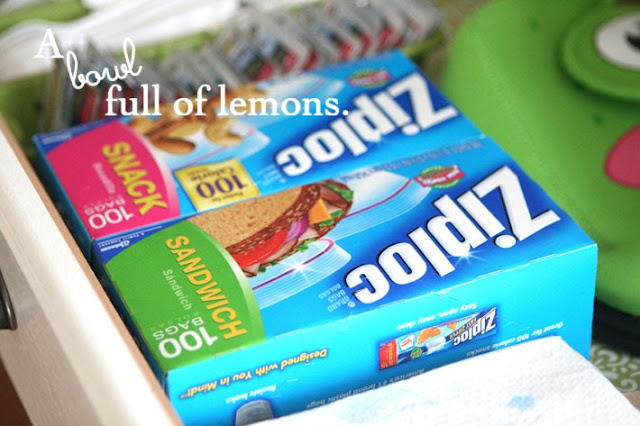 We switched to the "soft" lunch boxes, mainly for storage space. They lay flat and fit perfectly in the drawer.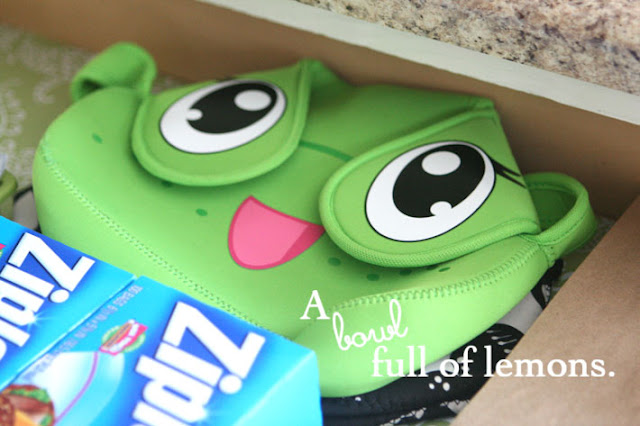 This is Alex's lunch bag (when she uses it). My 12 year old, going on 25… likes to use brown bags a lot of the time.  She says she is too "old" for lunch boxes now! 😉
Not pictured, since it was in the dishwasher, is the circle cutter I use for the sandwiches. I use the  large round wilton cookie cutter. It cuts off the crust (which my kids do not like).  I keep it in the drawer as well.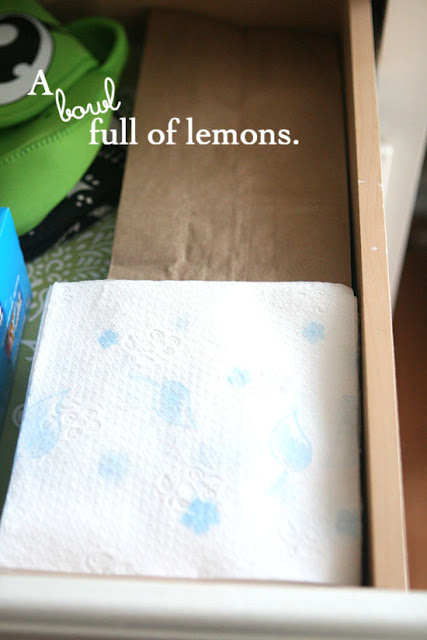 We also keep napkins & Wet ones in here as well. The wet ones are great to stick in their lunch bag for messy jelly sandwiches, etc.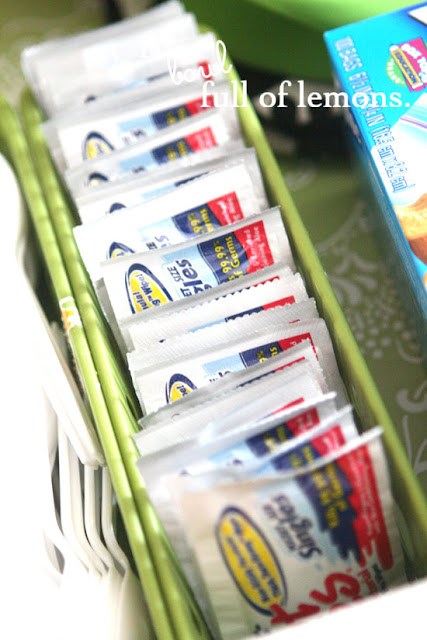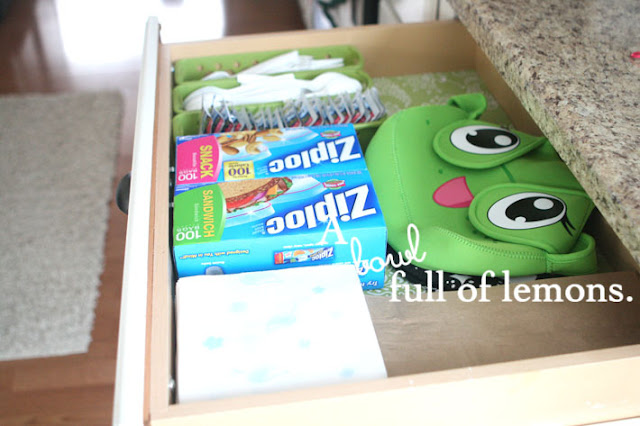 *The empty space you see in the drawer is for my sandwich cookie cutter.
What kind of lunch system do you use?  I would LOVE to see.  
Tags: school lunch station
autumn, back to school, lunch station, Organize, Other Spaces Posted in 24 comments