How to plan and organize your SPRING CLEANING week!
Spring cleaning time is finally upon us so that means planning your schedule, shopping for the right cleaners, and putting your plan into action.  Do you have a spring cleaning plan?  Or are you the type that cleans whatever you feel like for the day?  I have found that "planning & organizing" your spring cleaning week is the most productive way to accomplish your goals. The first thing I do is make a list.  Yes, I'm a compulsive list maker.  It keeps me organized and since I have short term memory loss (really I do), the lists have become my lifeline.  🙂  Anyways, I start with a detailed list.  The more detailed the list is, the more complete your spring cleaning plan will be.  If you have a list, you will not forget to do something.
A sample plan (for me) may look something like this:
1.  Stock up on my Shaklee cleaners(Basic H which is an all purpose cleaner, window cleaner, and degreaser, Scour off, Nature Bright, Basic G).  I only use non-toxic cleaners in my home.  (Cleaning with toxic cleaners does more harm than good).  Put everything in the caddy, along with the trash bags & rags.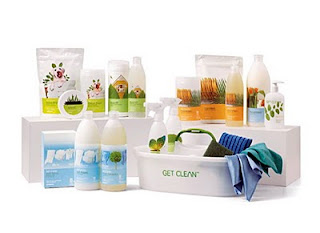 2.  Stock up on trash bags, paper towels or rags, and candles (I have to have a candle burning while I clean).
3.  Make the week of dinners ahead of time (
5 dinners, 1 hour
is a great place to find weekly menus), because you will not have the time or the energy to cook when you are spring cleaning.
4. Make a cleaning schedule (type or write and put on a clipboard), matching days to tasks. I try to have my spring cleaning complete in one week. It takes an additional week to clean the outside of my home (power-washing, wash window screens, weeding, preparing the garden, cleaning out the garage, cleaning out the car, etc.)
Day 1:
Clean all baseboards, banisters, walls, windows & mirrors (spraying everything with Basic H eliminates the need for a bucket of water & cleaner)
Clean all glass surfaces
Wipe down electronics
Day 2:
Wash all curtains (including shower curtains)
Wash all bedding (including quilts & pillows)
Flip mattresses
Empty all trash cans and sanitize them.
Day 3:
Clean the kitchen:
Clear the entire counter top and sanitize
Wipe out & organize all cabinets
Wipe off the top of fridge
Dust fridge coils
Clean out fridge and freezer
Clean out oven (including vents)
Clean microwave
Sanitize the sink and garbage disposer
Wipe down all appliances.
Day 4:Change all filters (furnace, water filtration)Add salt to water softenerPolish all furniture in house (and wax if needed)Clean toilets, sinks, medicine cabinets and showersDay 5:Vacuum out couches & chairsWash couch cushionsVacuum and mop all floorsWash rugsDay 6:Shampoo all carpetsReplace all smoke detector batteriesReplace burnt out lightbulbsDay 7: Rest because tomorrow its time to head outside!!*Some extra things that may need done this week are: switching winter wardrobe to spring, oil change in car (fill fluids), clean out vacuum cleaner, clean out dog kennel, reseal grout lines, clean out email box.
I have a head start on spring cleaning this year. I cleaned out my oven with Scour Off.  I hope these pictures inspire you to get the spring cleaning ball rolling.  
Before
After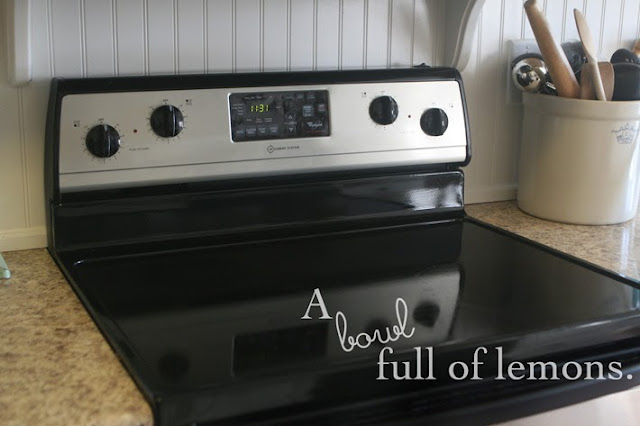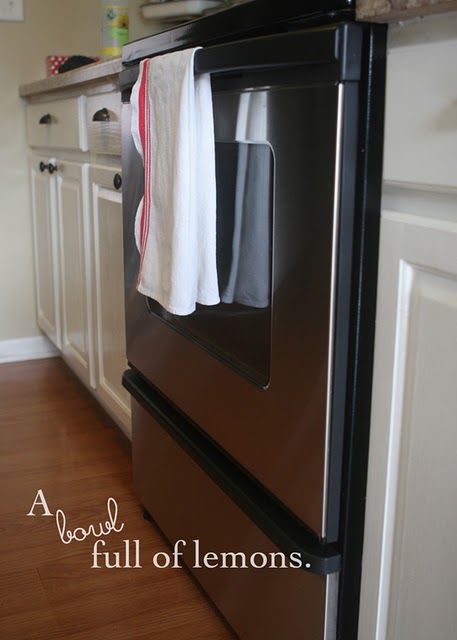 Martha Stewart has a great printable spring cleaning list (
here
).  Its a great reference to have. Once you make your cleaning list, you will know what you need to shop for ahead of time (so no running to the store because you forgot something). The most important thing to do is stick with a plan: organize your week and follow through!  Your spring cleaning will be finished in no time!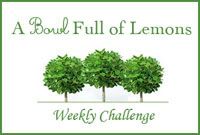 Some of my WEEKLY CHALLENGES have included:
I also hosted a 21 day organizing challenge in January that has some very inspirational blogs who have participated and linked up.
21 DAY ORGANIZING CHALLENGE
Completing these challenges will help you get your house and life back in order!  
Happy Cleaning & Organizing!
Tags: cleaning, spring cleaning
Cleaning, guest post, Spring Cleaning, springtime Posted in 20 comments