Greening up your laundry room part 1: Nature Bright
Over the next three Saturdays, I will be showing you how you can "green up" your laundry room.  This week I will be talking about "brightners" and "bleaching".
We all love to have brighter whites in the laundry. But is having brighter whites, at the expense of our families health, worth it? I dont think so. More Americans than not are clueless on the dangers of the household cleaners they are using in their homes. The craze to get rid of the germs and use everything "antibacterial" is out of control. I know, I'm a nurse and experience it first hand. We are spraying everything with toxic fumes (at the same time, breathing it in) and soaking our childrens clothes in bleach (and then covering their fragile skin in it)! We all think we are "disinfecting" the germs to make our children healthier, but really we are damaging their precious health instead.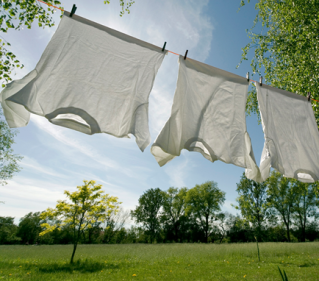 Is bleach safe to wash our clothes in?
"Chlorine bleach releases dioxin, furans and other organochlorines into the air, can cause sore throats, coughs, wheezing, shortness of breath, fluid in the lungs and studies have shown a relationship between dioxin exposure and cancer, birth defects, and developmental/reproductive disorders. Sounds like something you should be using to wash your clothes in, right? And although the above is all true, bleach is still the chemical of choice for whiter whites…but there are alternatives that are much safer for your family that you could be using."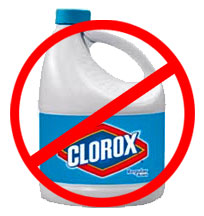 Did you know?
Chlorine is the chemical most frequently involved in household poisonings and is a
potent environmental pollutant. Chlorine is a part of a class of chemical
compounds that may cause reproductive, endocrine, and immune system disorders.
Chlorine should never be mixed with ammonia. This mixture can generate toxic
chloramine gas. Products that contain ammonia include some all-purpose and
bathroom cleaners, dishwashing detergents, and metal polishes. Chlorine also
degrades natural and synthetic fibers.
After educating myself on the dangers of bleach, Nature Bright is what I now use to clean my families' clothes.  Its the greener, safer, healthier choice to an un-necessary toxic cleaner.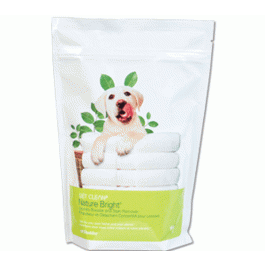 Babies. Grass. Mashed potatoes and
gravy. Some really nice things can cause
some really nasty stains. Some really nice
things can also get them out. Instead of
noxious chlorine, these natural enzymes
and active oxygen rebrighten laundry,
de-stain upholstery, and way more. Nice.
✔ Safe for use on all washable fabrics
✔ Powerful chlorine–free laundry
booster; natural enzymes keep
whites white and colors bright
✔ Powerful Stain Remover –
Outperformed Oxiclean
®
Versatile
by 50% on grass stains in third-party
✔ Performs in all temperatures,
✔ Effective in soft or hard water
✔ Natural – powered by natural
enzymes and active oxygen
✔ Safe for septic tanks and graywater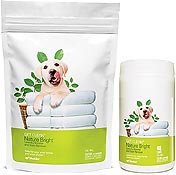 How to clean with Nature Bright?
laundry (stains, brightner)
bathroom (showers, sinks, toilets, bathtubs)
general stain remover (blood, grass, etc.)
Powerful Laundry Booster
– Natural enzymes and active oxygen keep
whites white and colors bright while removing stains.
•
Excellent laundry pretreatment on organic stains like wine, blood, grass,
•
Powerful chlorine-free, laundry booster – effective alternative to
•
Color safe and can be used with any washable fabric.
Powerful Stain Remover
– Removes stubborn stains on surfaces like
carpet, upholstery, kitchen, and bath surfaces and effectively cleans outdoor
•
Tackles the toughest organic stains and will effectively remove wine, grape
juice, blood, perspiration, grass, grease, food stains, coffee, mold and mildew
•
Comes in a handy resealable pouch with measuring scoop.
Green up your laundry room right along
 with me!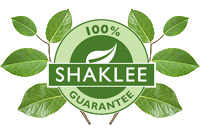 Tags: cleaning, green cleaning, laundry room, shaklee
Green Cleaning, Laundry Room, nature bright, Shaklee, simply shaklee saturdays Posted in 11 comments