I got an opportunity to review the
Neat Receipts
scanner and Im totally hooked!  I never thought I could toss most of the papers that I did, but it felt liberating getting rid of the paper clutter.  Im OCD about organization and this little machine made my day. I'm now more organized than ever. 
NeatReceipts is a mobile scanner and digital filing system that helps you manage all of your paperwork on the computer. It includes the NeatWorks software that identifies and extracts the important information from receipts, business cards and documents and automatically organizes it for you. All scanned documents can be searched by keyword so you can find exactly what you need.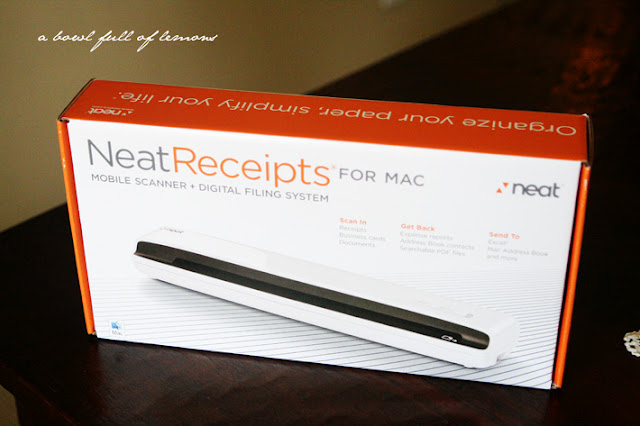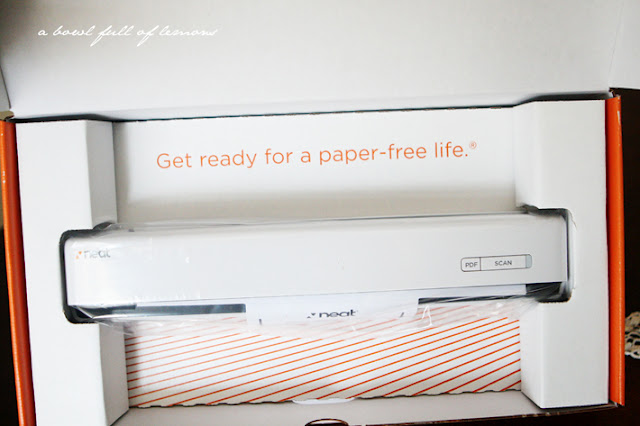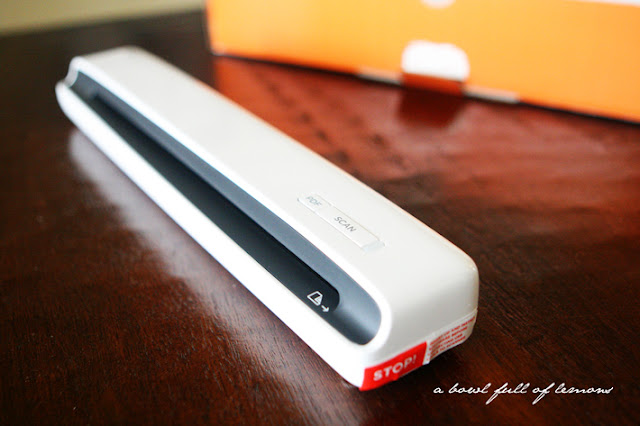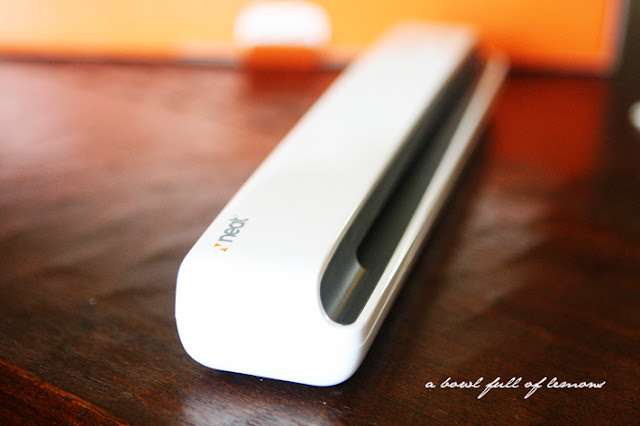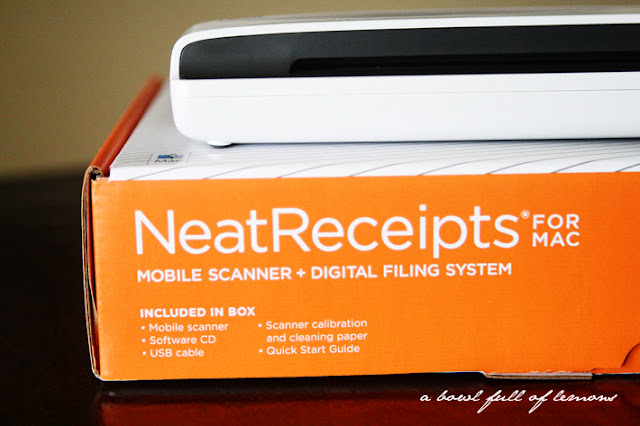 The patented NeatWorks software gives you an easy-to-use, intuitive application to manage all of your business and personal paperwork.Key Features:Scan in receipts to:• Save digital copies of receipts and records of vendors, dates, and totals• Create expense reports and manage business and personal expenses• Keep track of expenses for tax time (records accepted by the IRS)• Export data to PDF, Excel®, Quicken®, QuickBooks®, TurboTax®Scan in business cards to:• Keep digital images of cards and contact information• Capture name, address, company title, etc.• Create your own searchable contact database• Export data to Outlook and moreScan in documents to: • Create searchable PDF files• Edit text using copy/paste• Organize and store in your digital filing systemNew in Version 4.0:• The Quick Scan Center lets you scan documents from a system tray application• The Inbox organizes all of your scanned items and lets you verify and then file the information• The application interface has been redesigned to be faster and easier to navigateIt works where you work.At less than one pound, NeatReceipts is perfect for the road, home, or office.
The scanner & software are so simple to use.  All you have to do is load the software onto your computer and plug the scanner into the computer and an outlet. 
After the software is loaded, just insert your document…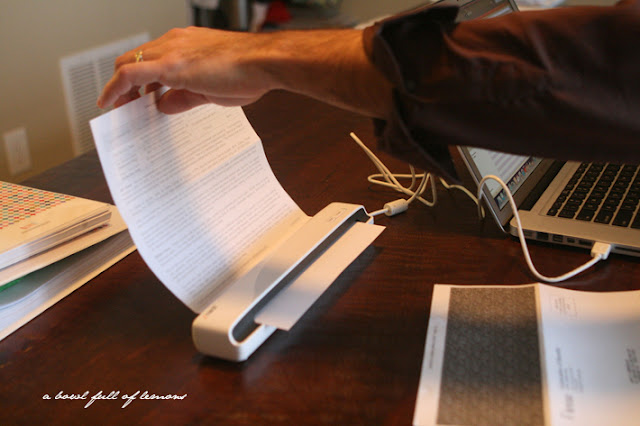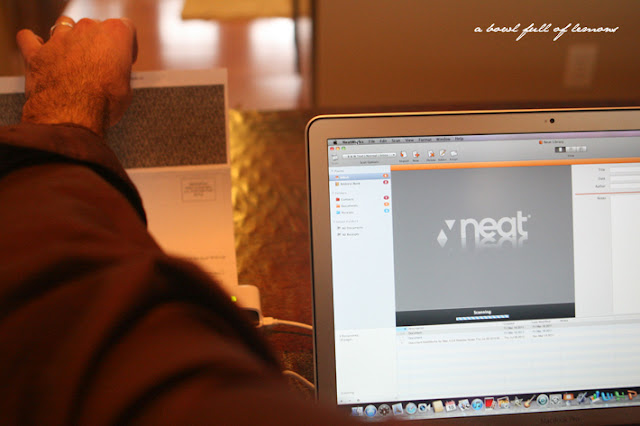 …and hit scan.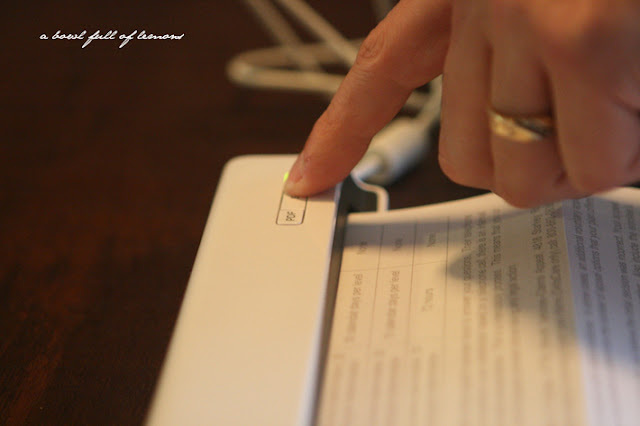 Once scanned, the document will pop up on your computer screen, where you will have a chance to name it and place it in your designated folder. You can create as many folders as you need. I created one for each of the following:
Home Repairs
Auto receipts
Insurance (life, auto, health, dental, vision)
Medical records
Vital Records
Business receipts
Taxes
Kids art
*Im still adding folders as I add documents.
Here is what the software looks like when you start.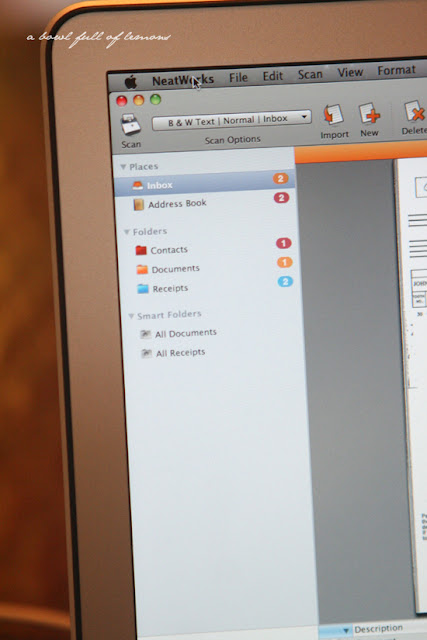 Adding a folder is simple.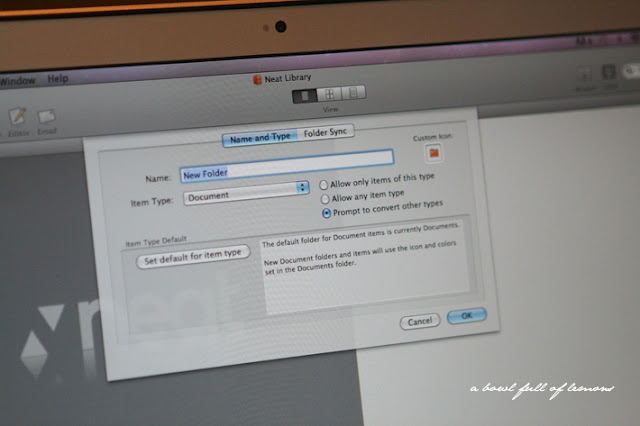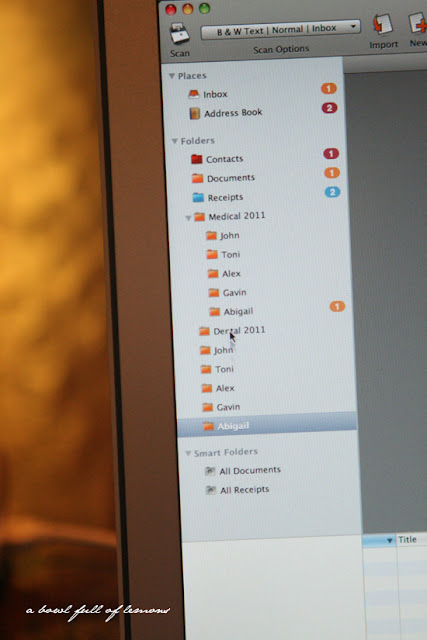 This is what the software looks like after a few receipts are added.  Its very user friendly.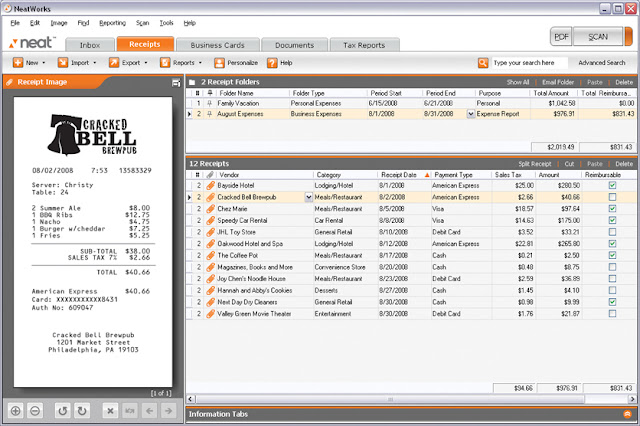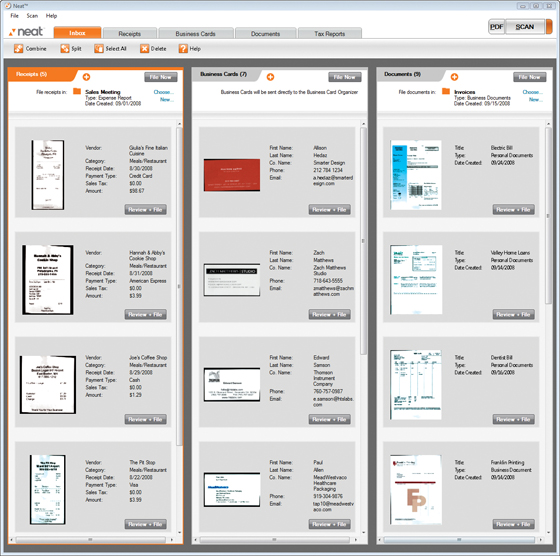 Look at this awesome perk for ordering a Neat Scanner this week:
Earth Week is here. And there's no better way to give back to Mother Nature than by using less paper.

With Neat, you can scan your receipts, business cards and documents and then store them on your computer in a digital filing cabinet. No more excess paper clogging up your file cabinets and cluttering your workspace. This Earth Week, Neat is partnering with the Arbor Day Foundation to make Earth a little neater. With our More Trees, Less Paper partnership, we'll reward you with a free tree just for purchasing any NeatReceipts or NeatDesk. It's our way of saying "Thanks" for helping our planet.

Gift with purchase valid from April 18th, 2011 through April 25th, 2011
I was not paid to advertise this scanner. The Neat company simply sent me the scanner to review my honest opinion of it. 

paperless organization, Review, reviews Posted in 26 comments