My best friend was in town for the week, so we spent a lot of time visiting antique malls & thrift stores, cuz thats what we like to do.  We did drag the kids with us, against their mighty will.  Every other booth was "Im tired, I want to leave, Im hungry, I hate antiquing"… blah, blah. We just reminded them that when they become parents, they can drag their daughters with them & put them through misery too!  This particular mall was so large, my legs & feet were aching by the time we finished.  I was desperately in need of a back & foot massage by the time I got home.  Shopping exhaustion was the diagnosis & a "honey I love you" massage was the prescription. 
I knew my blog readers would appreciate this booth.  It was stock full of
turquoise
vintage finds. I was in love. My pocketbook was not!
Look at that turquoise radio!!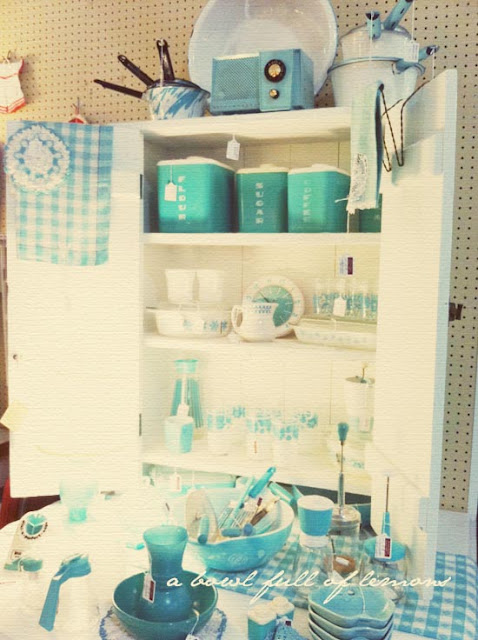 Do you enjoy
antiquing
or
thrifting
? What has been your favorite find?  
On this particular day, I found a vintage fan, vintage Big Ben alarm clock, a few Romantic Homes past magazines & a couple other odds and ends. Until next time… 🙂
Im so delighted to receive another versatile blogger award.  It came from Colleen from
"So Much To Say".
 Like myself, Colleen is a lover of Pottery Barn.  A woman after my own heart. 🙂
Thank you colleen.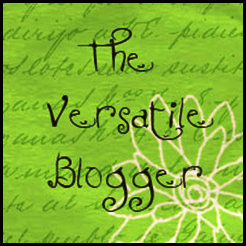 vintage decor Posted in 16 comments