Its that time of the year.  I went out to the garden today to pick some cucumbers and found a huge zucchini. Tonight I think I may bake a zucchini boat with it.  Yum!
 I also got some peppers, basil & parsley.  Now if the roma tomatoes would ripen, I could makes some delicious salsa.
Do you have a garden this year?  Any good garden recipes to share?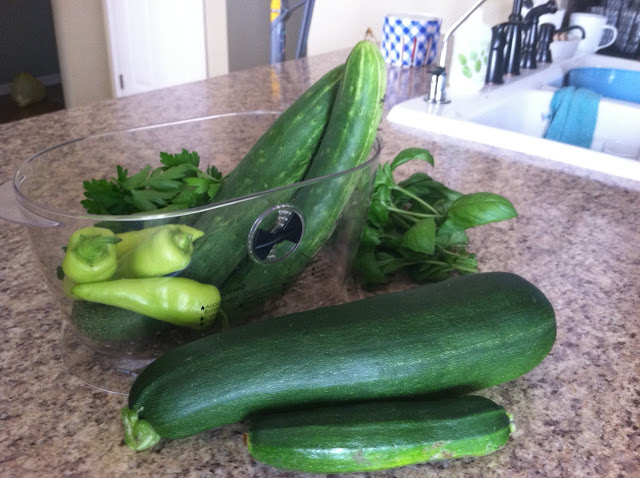 gardening Posted in 6 comments