Today I have a guest poster (one of my new sponsors). She is sharing her fabulous "healthy" blog with us & her story of struggles with weightloss & her journey back to health.  I think we can all get a little healthier. I know I can (and will be beginning a healthier lifestyle again soon. Stay tuned.)  What a great inspiration!! 
Here is her story…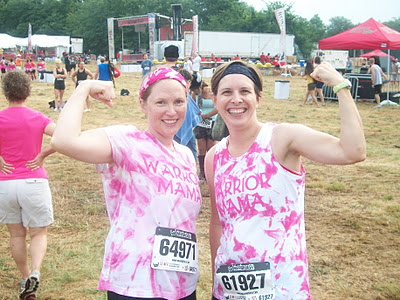 I am an aspiring crafter, and am hopelessly unorganized. But I love Toni's blog and others like it because it helps to keep me on track.
My weight has been up and down my whole life, and I still have my baby weight from my 3 year old. If you are like me, you are busy chasing kids, animals, and a husband around the house. I work as a nurse in a hospital, and I take care of my patients and my family, but forgot to take care of me!
I decided to change that. I have run off and on since college, and got back to running doing Couch to 5K. But since my husband travels, it is hard for me to get out and run regularly. I started doing workout videos by
Beachbody
– Turbo Fire and Insanity (they also make P90X).

I knew I needed to clean up my diet. I tried Beachbody's yummy protein shake Shakeology. It is a natural, gluten-free shake that gave me tons of energy, reduced my cravings for junk, and helped me lose 30 pounds over the summer. I kicked it off by doing the Shakeology 3 day cleanse, drinking 3 shakes a day, having fruit for snacks, and a healthy dinner. Now I just drink one shake a day for breakfast and have dropped my cholesterol by 30 points.
You can find out more about Shakeology
here
: www.myshakeology.com/KUAngie.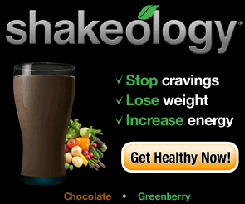 To celebrate my success, I am giving away a FREE Shakeology cleanse kit to one of my readers. Head on over to my
And a FREE sample for the first person to enter!
Check out Angies blog & website today!
Blog, guest post Posted in 3 comments