A Bowl Full of Lemons is a blog devoted to organizing, cleaning, budgeting, and decorating tips & tricks. I have been sharing my own experiences for 2 years now, but Im ready to take it to the next level. I would like to introduce you to a fabulous team of women, who will become contributors to A Bowl Full of Lemons. All 4 ladies are highly experienced in their field. They will be sharing their expert knowledge to ABFOL on a weekly basis. We will get to learn from the best! Please welcome my new contributors…

 Geralin Thomas – Organizing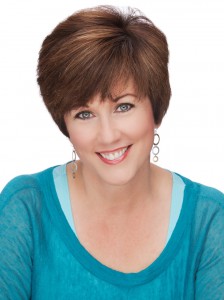 Geralin Thomas, who will be our "organizing" contributor, is the owner of Metropolitan Organizing, LLC. She lives in Cary, NC with her husband and 2 sons.  Geralin and her team offer a variety of organizing services related to homes and home offices. In addition, Geralin offers professional organizer training through one-on-one telephone and Skype sessions for new organizers from all over the world.  Geralin may look familiar to you, as she is a Professional Organizer who has been featured on A&E's hit tv series "Hoarders".
Five tidbits of trivia about Geralin Thomas in her own words:
Her Superpower: Her sense of humor
Favorite Gadgets: Adores both her iPhone and GPS
Favorite Food: Made from scratch caramel cake
Fun Fact: Uses a lot of puns; the cornier the pun, the better
To Relax: She watches documentaries or reads blogs.
Aimee Lane – Tips & Tricks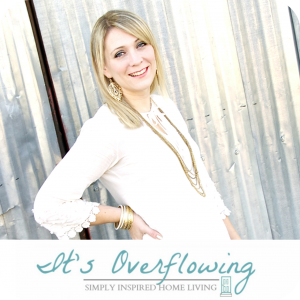 Aimee Lane, who will be our "tips & tricks" contributor, is the writer of It's Overflowing, a blog devoted to Simply Inspired Home Living.  The focus of her blog is simple, functional decor, the use of natural fibers combined with high quality pieces, delicious recipes, polished photography, and seeking out solutions to simplify life.  Aimee loves sharing new tutorials, inspirational decor, and lots of useful household tips with her readers.  It's Overflowing is updated at least once a day and you are totally invited to stop by regularly for visits.
More about Aimee in her own words:
I'm married to my best friend and together we have three sweeties…Baby B (baby brother) is 5, Big B (big brother) is 7, and Little B (sister) is 10.  I started my blog, It's Overflowing in 2004 as a journal about and for my family.  In October 2011, having moved into a new…old home, I decided it was time to make It's Overflowing a public domain and join the great company of others who share a similar passion for DIY Projects and Home Decor.
Melissa Kaiserman – Budgeting
Melissa, who will be our budgeting contributor, is the owner of A Time for Everything. Melissa runs an Etsy shop where she sells cash envelope system wallets & accessories, and a blog where she writes about sewing, budgeting, creating, and life in general. She's been blogging since April 2007 and selling on Etsy since October 2011.
More about Melissa in her own words…
I've been married for 15 years to my favorite person in the world, a man who ages incredibly well, gets me laughing with his crazy sense of humor, whips up a mean batch of restaurant-style salsa, and makes fly fishing look like an art form. We have produced four children whom we enjoy so much that we're in our seventh year of homeschooling. I used to be afraid of the hand-me-down sewing machine that's nearly my age, but now it's my favorite appliance. It's followed by my KitchenAid mixer because I love to bake, as evidenced by my Pinterest recipe board. I also enjoy organizing, reading, shopping at thrift stores and vintage markets, and the way that running makes me feel. (Notice I didn't say running itself.) My favorite movies are The Lord of the Rings triology, Little Dorritt, and Pride & Prejudice (Colin Firth, please. Nothing against Matthew Macfadyen, of course, but it wouldn't be fair for him to hog both movies.) In my spare time, I sew like crazy for my handmade business and blog at A Time for Everything.
Becky aka "Clean Mama" – Cleaning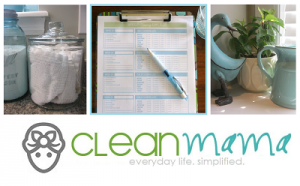 Becky, who will be our cleaning contributor, writes a blog called 
Clean Mama
 where she talks about all things clean and organized and some other homey things in between. She loves routines and talks quite a bit about the importance of having a cleaning routine.  You can find all kinds of free printables on her blog – a lot of them have cleaning in the title, so if you like cleaining, hate cleaning, or fall somewhere in between, go and check out her blog.  Becky has been blogging for over 3 years and she "finally feels like she is comfortable in her blogging 'skin' and has carved out a tidy cyber space for herself and her business Clean Mama Printables".  She has been featured in HGTV magazine, on 
Oprah.com
, and 
BHG.com
.  She began selling her printables two and a half years ago in her Etsy Shop –
Clean Mama Printables
.  Becky feels that homekeeping and organizing should be adorable, fun AND easily implemented into your life.  All printables in her shop are designed by an artist/graphic designer – that's Becky!
More about Becky in her own words:
My name is Becky – Clean Mama.  I love all things clean and organized and have a flair for listmaking and old fashioned pen and paper.  I'm married, have three kids 7 and under, and work full time from home.  I'm a former elementary art teacher, so I know how to make a great artsy mess with the kids and I have the best solutions for cleaning it all up quickly.  I love reading magazines and looking for clever ways to organize and make things a little more homey.
Tags: contributors
Blog, contributors Posted in 9 comments