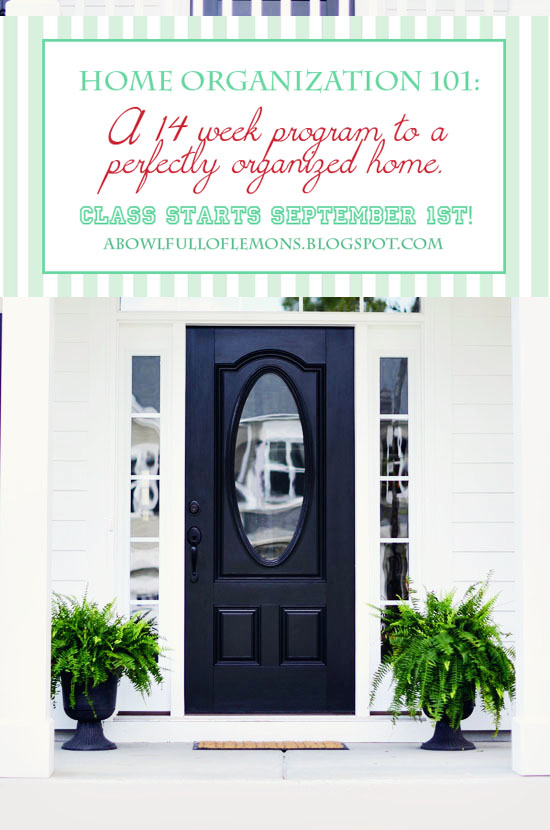 Home Organization 101
HOW TO SIGN UP:
If you would like to join our organizing challenge, sign up (here) on the event page.  Once you are signed up, join the Home Organization 101 group page on Facebook (HERE). On this page, you can ask questions, post pictures, and support each other during this 14 week process. 
I only have one rule for the challenge.
GRAB A BUTTON!
 If you are joining the challenge, please place the challenge button on your blog. If you don't have a blog, please share the challenge on your Facebook page, Twitter, or Instagram.
HOW THE CHALLENGE WORKS:
Home Organization 101 is 14 weeks long. Each Saturday, I will post a new "space" along with pictures of my finished space and share the process of how you can organize yours. You can take as long as you need, and once you are finished organizing your space, come back here to this post and link up your blog (with pictures) to share with all of us. If you do not have a blog, you can take pictures and share them on our Facebook group page (
here
).   Questions, ask away… Our facebook page is the best place to ask them.  Have fun!  Now lets get organized.
Week #12 – THE BATHROOM
We are almost finished with the challenge. Yay! This week we are organizing the bathroom.  Your goal for the week is to purge, clean, and organize your bathrooms. Have fun. It will be a rewarding week for you!!
THE PROCESS
1. Take a picture of your space "before" you start & share it with the facebook group here.
2. Gather up 2 baskets:  Keep, Trash.
3.  Sort & purge!  Go through everything in the drawers, closets,  and counters.  Throw out empty bottles &  trash.
4. Clean! Now you are ready to give  it a good cleaning. Scrub the bath, shower, toilets, counters, mirror and cabinets.
5. Organize! Now its time to organize.  Use baskets, bins, drawer organizers, etc… Containerize everything you can.  It makes a big difference.
6.  Now take an "after" picture. You're done!  Come back here to share your hard work.
MY BATHROOM
I have not finished with my bathroom, but for the purpose of showing you how I organize, it will do for now. 😉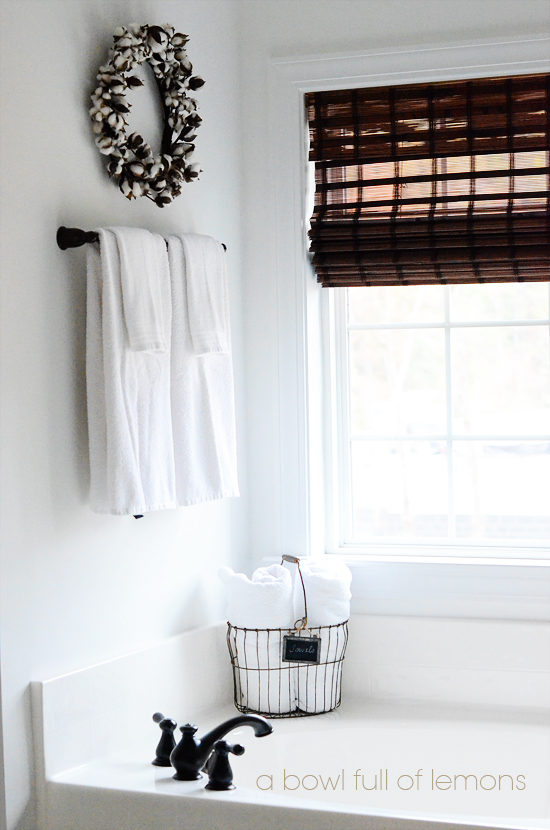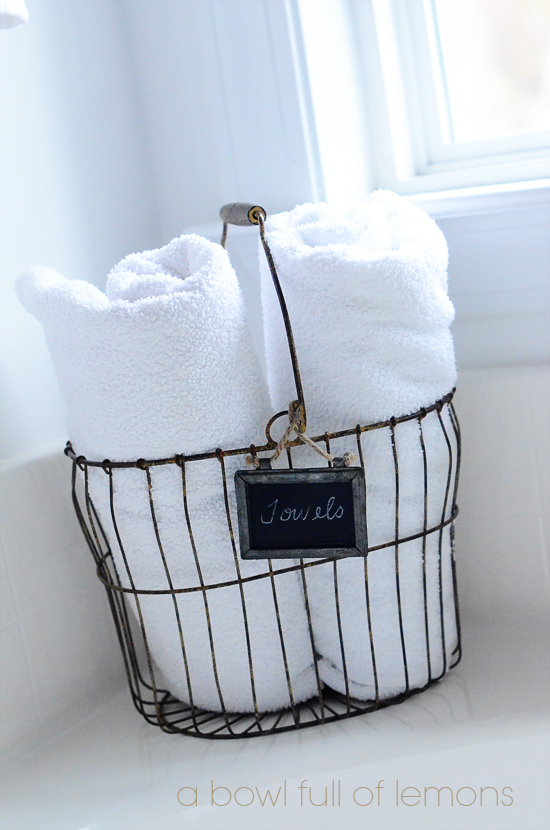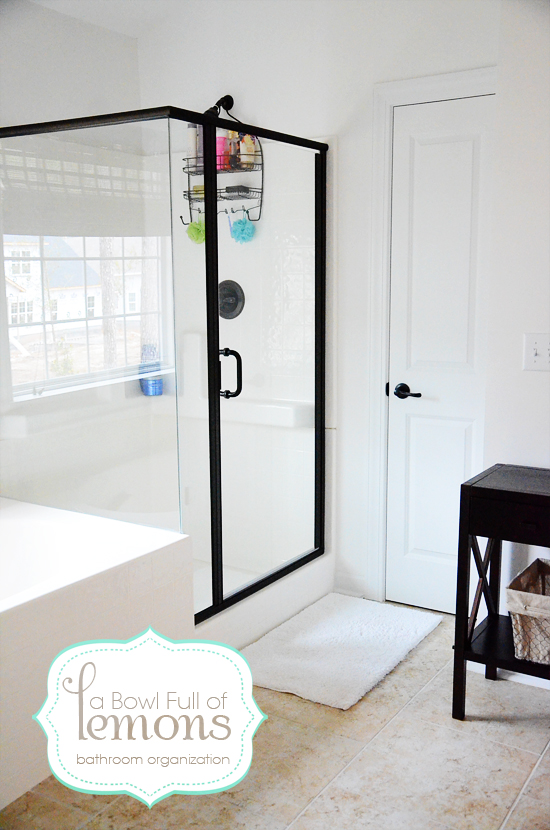 My "fall" shower.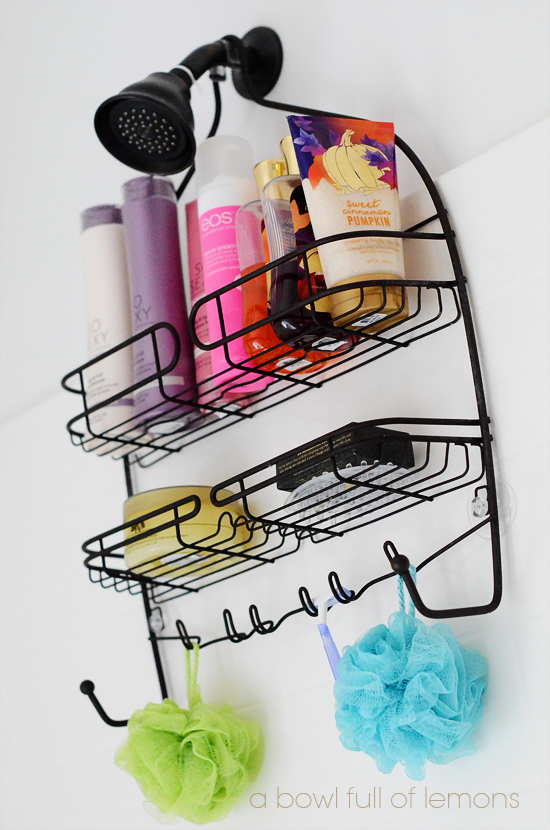 Baskets, baskets, baskets!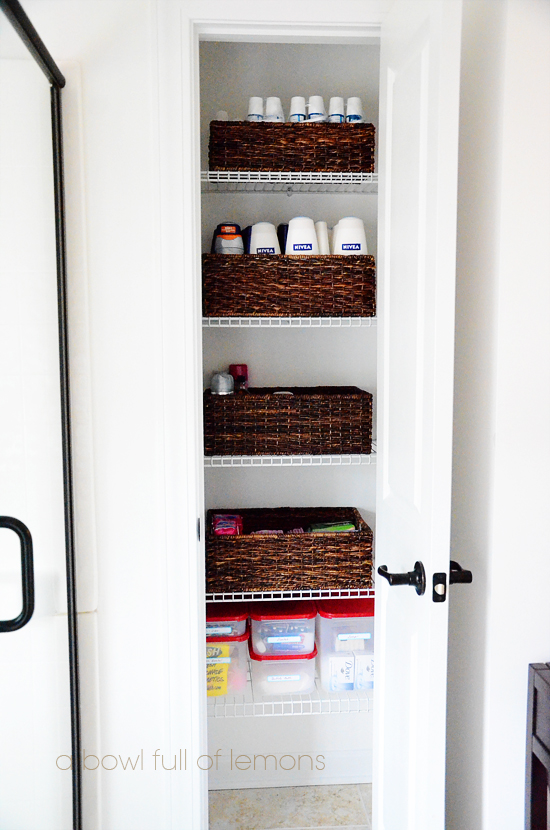 I used Martha Stewart folder labels for these containers.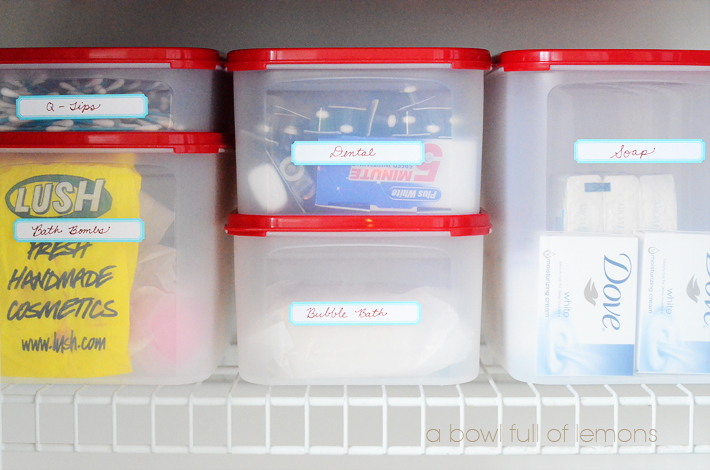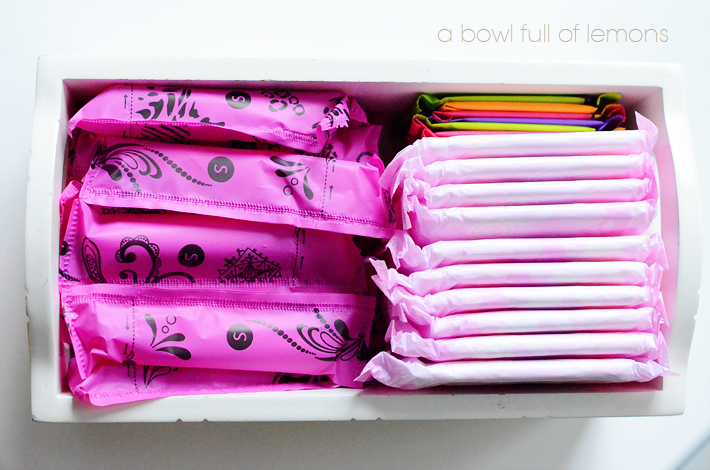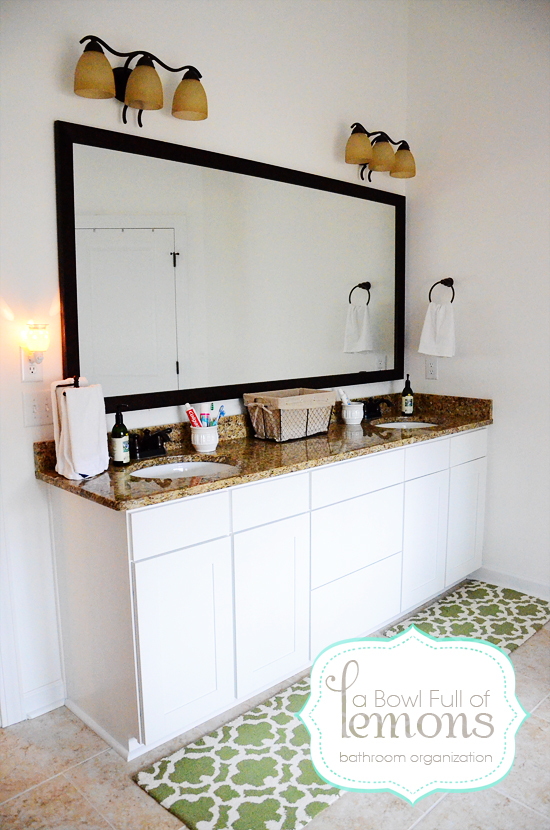 I love to use baskets and bins for everything!!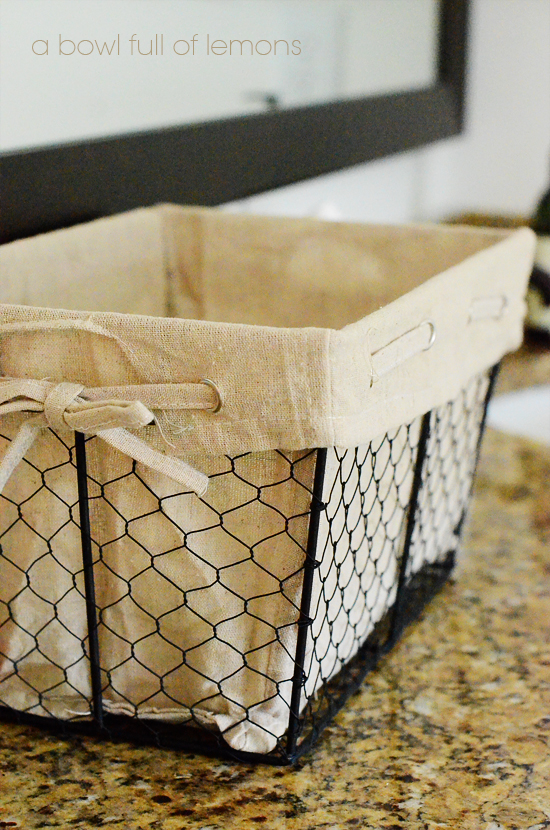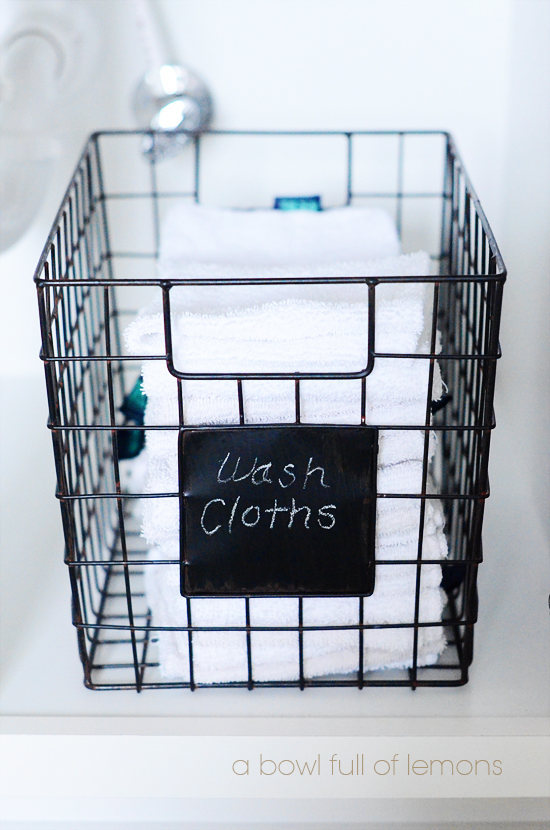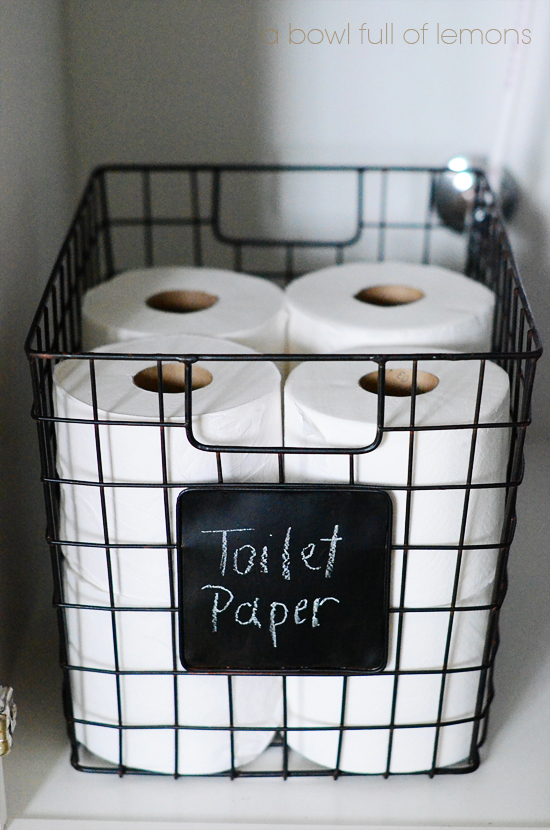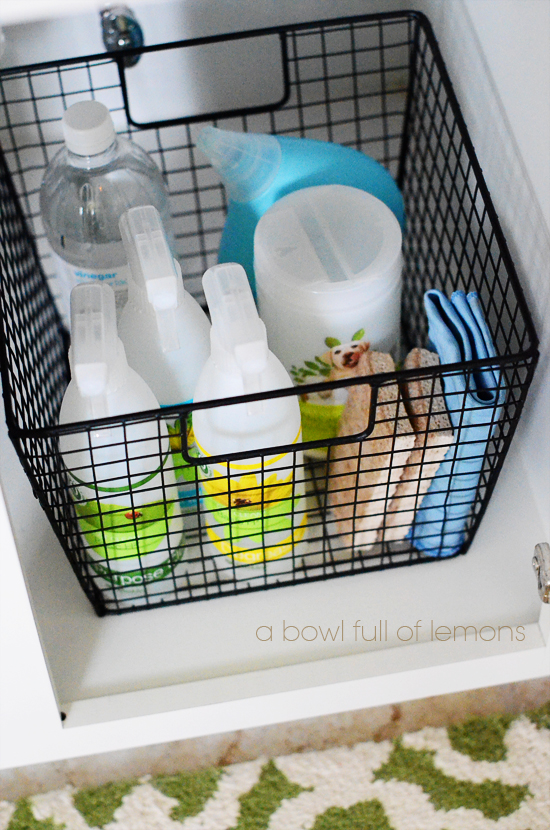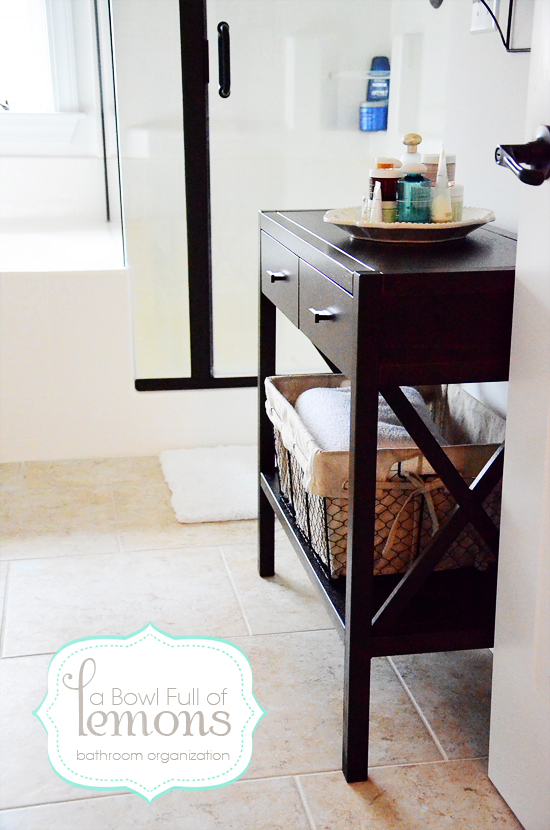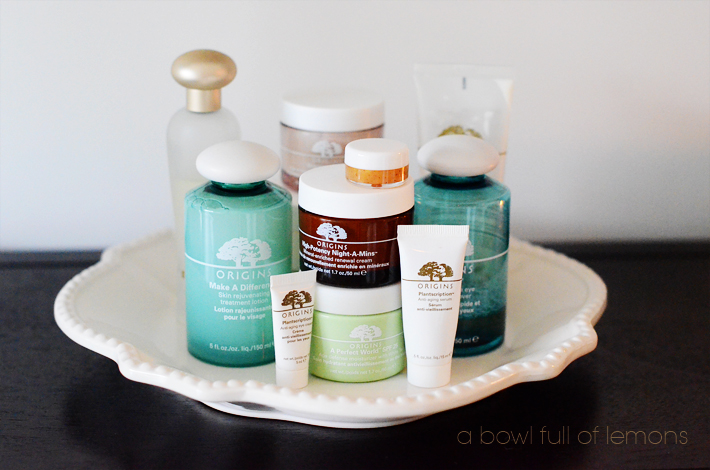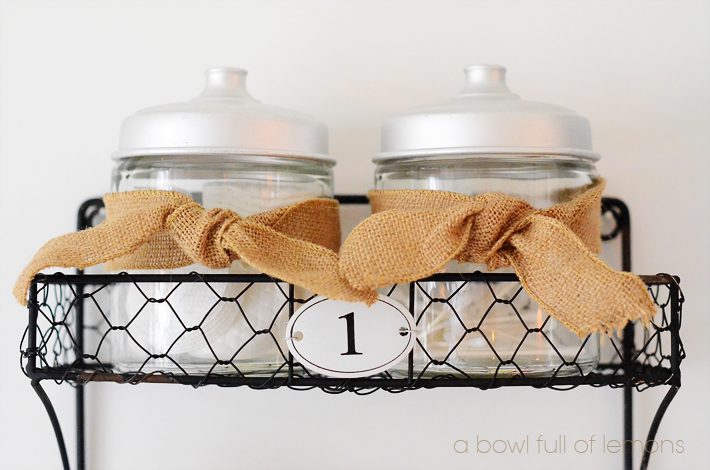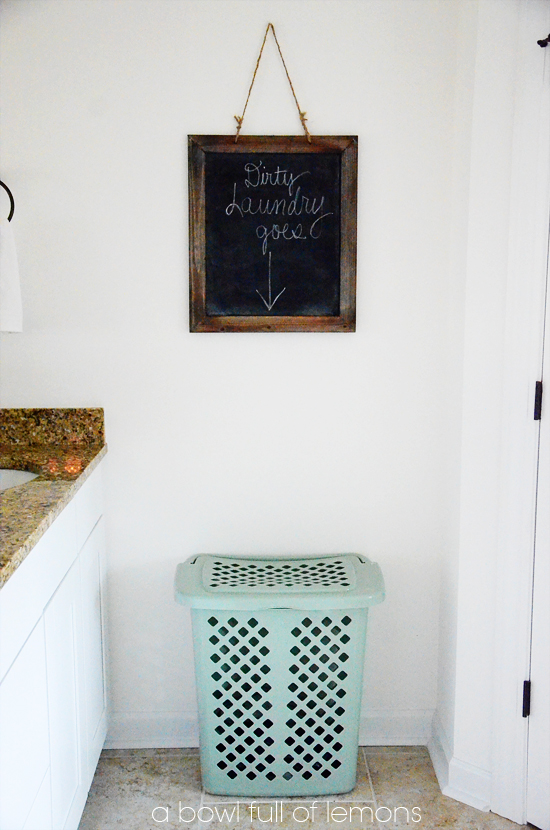 I purchased these plastic containers at Target.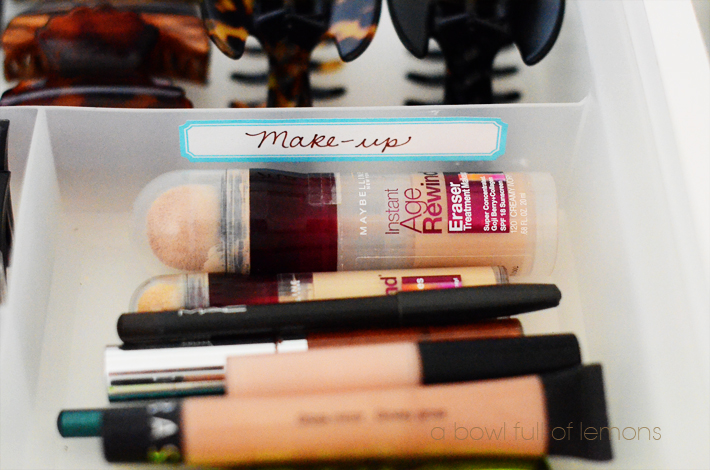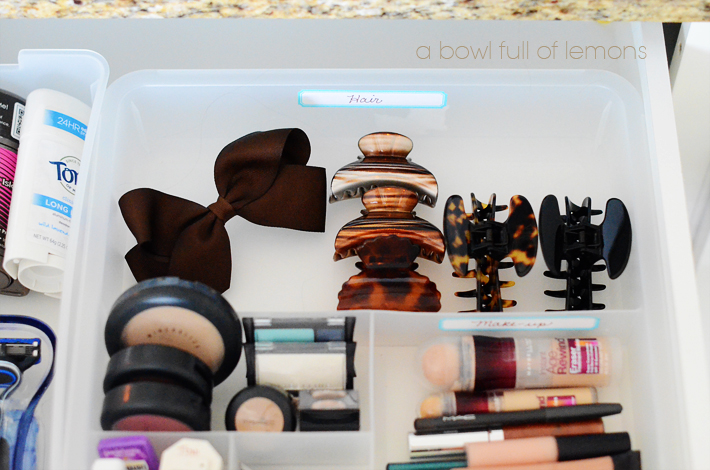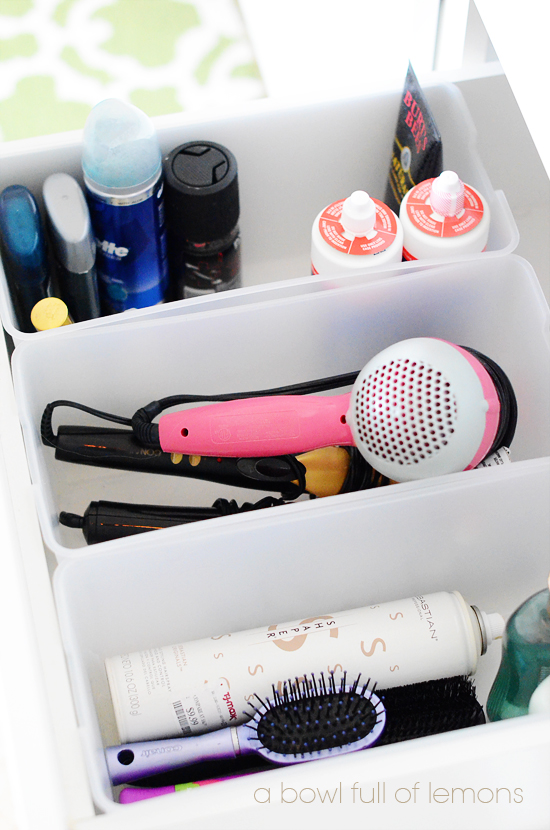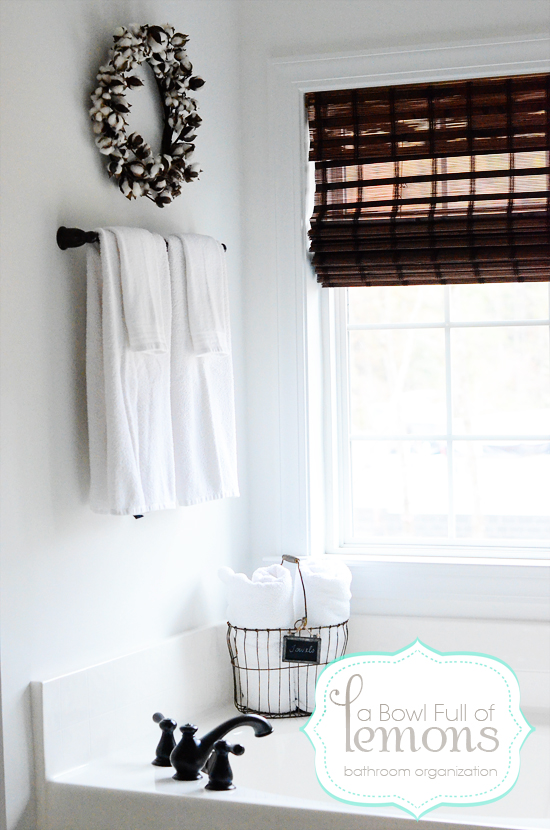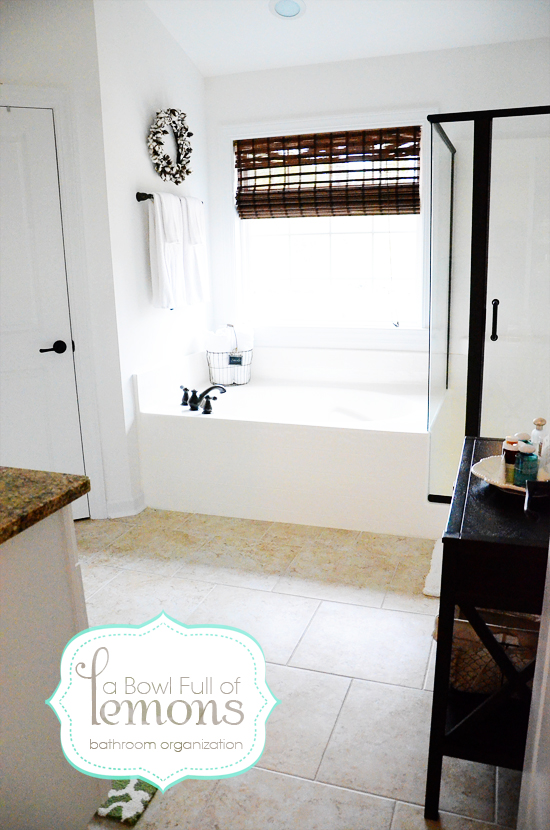 SPONSOR
Please welcome our sponsor this week (as well as last week)… Elena, an independent designer for Origami Owl.  They have the cutest lockets & charms that would be the perfect Christmas present. Visit Origami Owl (here).

 LINK UP YOUR BATHROOMS BELOW…
Tags: bathroom, bathroom organization, home organization 101, organize, our home
Bathrooms, Blog, Home Organization 101, Organize, our home Posted in 58 comments