Welcome back to another Organized Space of the Week. Today I would like to introduce you to my friend Leanne, from Organize and Decorate Everything. She has a fabulous blog full of tips and tricks on organizing and decorating. Read about her organized laundry closet today!
Hi A Bowl Full Of Lemon followers! I'm Leanne and I blog at Organize and Decorate Everything. I blog about organizing, decorating, crafts, DIY, recipes and sometimes even my family. I hope you'll stop by sometime. I'm happy to be here today sharing my organized laundry closet.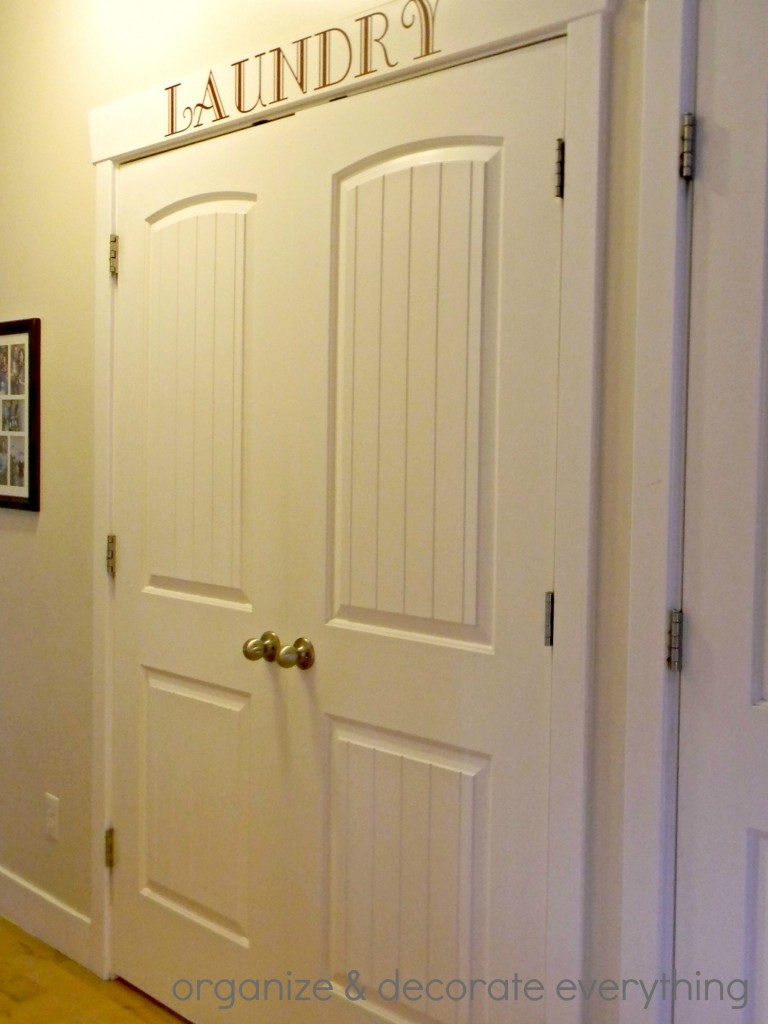 I believe you don't have to spend a lot of money to be organized. I like being resourceful by using pieces that can be reused if your needs change. As you can tell, my closet area is very small so I added additional storage by using shelves to add vertical space.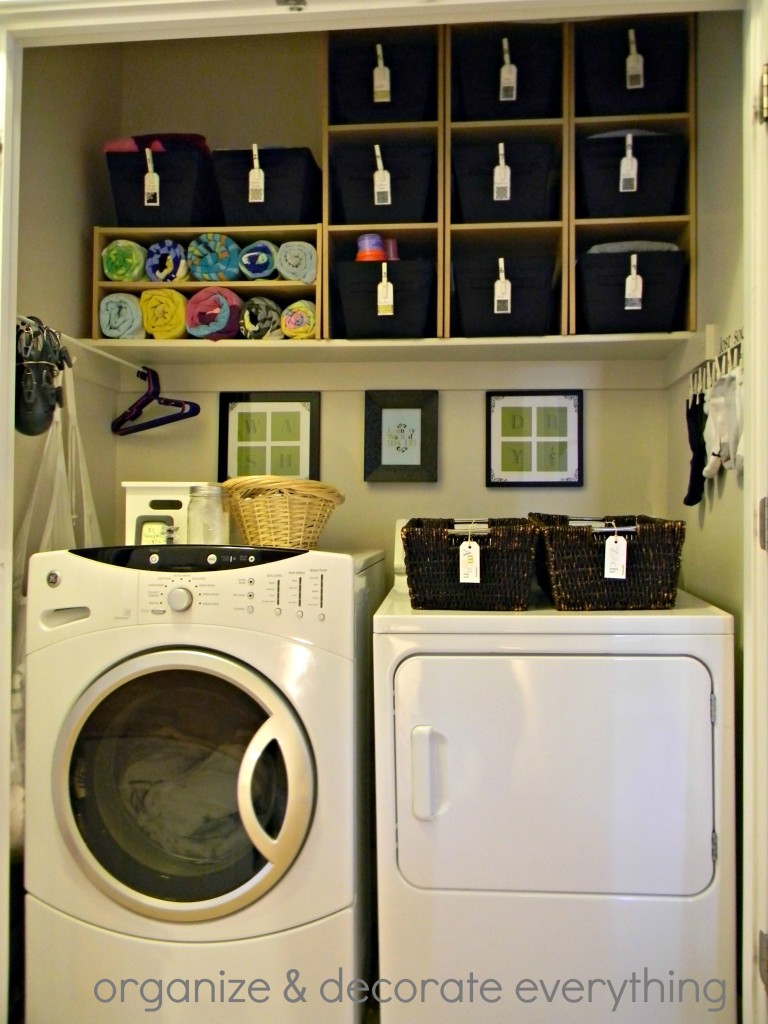 These shelves were in a closet at our previous house but worked better in the laundry room here. I store a lot in this little space. The bins hold things like sheets, pillow cases, baby blankets, guest towels, pool towels, light bulbs, laundry and cleaning supplies.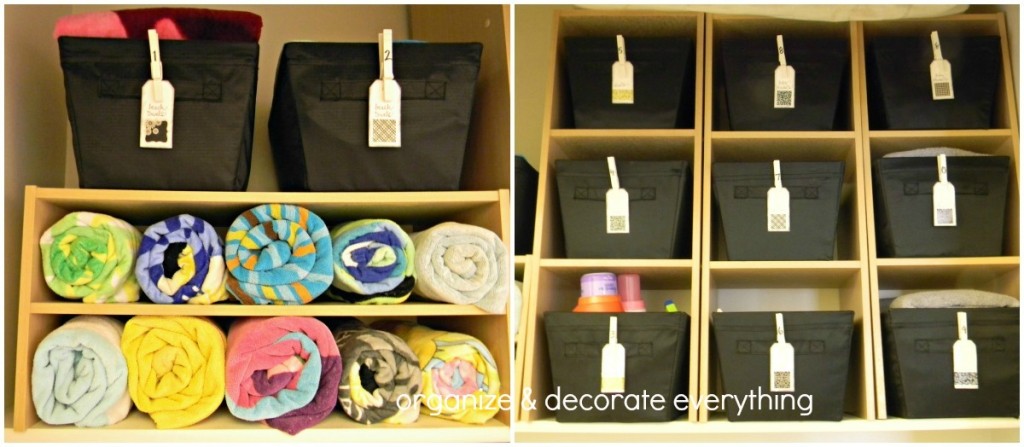 I added the bins to make it easy to retrieve things and to hide all the messy stuff out of sight. The bins are made of a vinyl material that makes them really easy to wipe off with a damp cloth if there are any spills. I added the labels and attached them with a clothespin so if the contents change it's really easy to make a new label.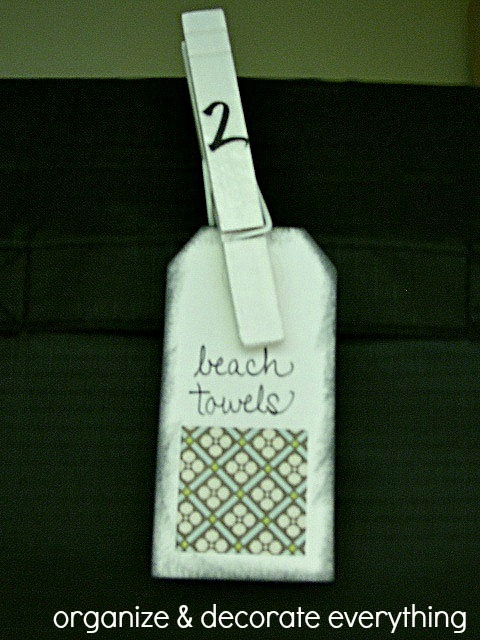 I love my new washer but have an old dryer still because it just won't die. Oh well, maybe one day I'll have a dryer to match. The stool on the top of the washer is so I can reach the high baskets. I just throw the socks in the basket as they come out of the dryer and my youngest loves to sort them for me. I have baskets for the boys clothes on top of the dryer and it's their job to put their clothes away each day.
I use the space on both of the side walls of the closet too. On one side is the clipboard for lost socks. I made this when we first moved into our house 9 years ago and I still love using it. On the other side is a tension curtain rod that holds my kids hangers so I can hang up their clothes as soon as they come out of the dryer. It also holds a clothes hanger for our hang-to-dry clothes. The bathroom is right across the hall so I put it in the shower when I need to use it. I have 2 bags hanging for towels and delicate clothes and all the kids have dirty clothes hampers in their bedroom closets.

I added a bit of decor on the back wall to brighten up the completely utilitarian space. I used scrapbook supplies and frames I already had so there was no cost to the project. The small one is hard to read in the picture. It says "Laundry Washed Daily".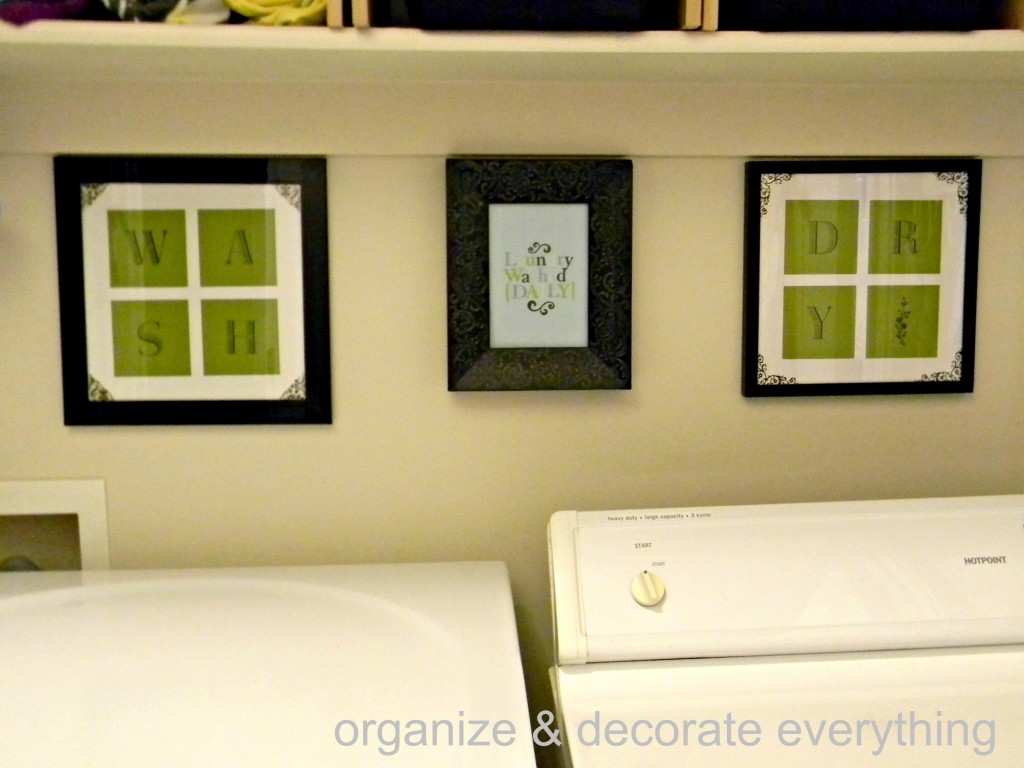 I also use the inside of the doors by hanging my aprons (my kitchen is close and there's no where to hang them in there) on one door and my kids clothes on the other until they take them to their rooms.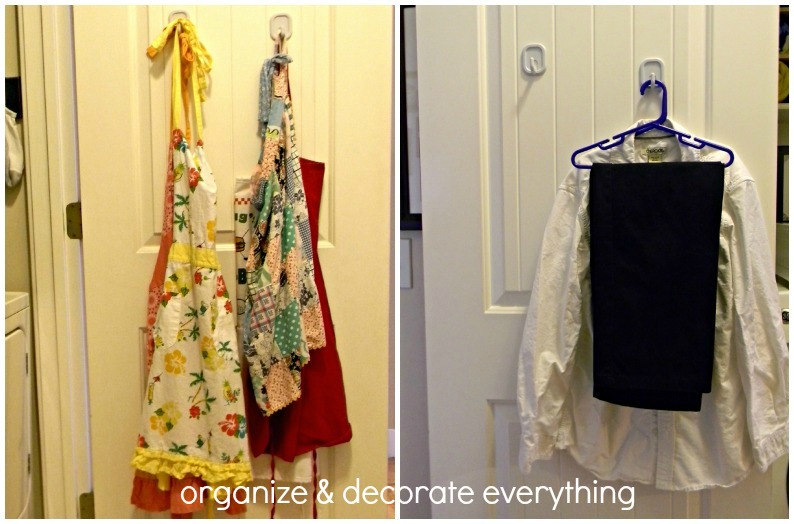 I hope you've enjoyed the tour of my little laundry closet and the example of how you can fit a lot of things into a small space. Thank you for letting me stop by. I hope you'll come visit me soon.
Tags: closet, closets, guest post, laundry, organize
Blog, closet, Laundry Room, Organize, organized space of the week Posted in 8 comments