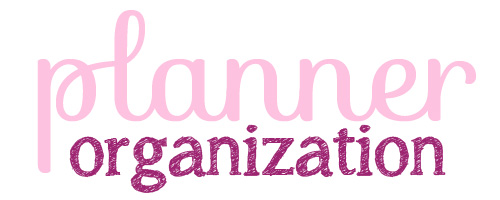 I shared my 2012 planner a few months ago (here).  I used the Martha Stewart binder.  It was so pretty & worked great, but something was missing.  I needed more space & more pockets.  After much research, I found a website called Filofaxusa.com.  I googled to see if anyone else used this type of planner. Let me tell you, there are a TON of filofax fans, blogs, and pictures on the internet.  I browsed a lot of them, trying to decide which planner might fit my needs best, and I found the A-5 size, Finsbury model.   I was instantly in love!  I love this planner so much, I ordered it in raspberry & mustard.  It has everything I need in a planner. It even fits in my new Louis Vuitton bag perfectly!  Without further adieu…
My 2013 Filofax Planner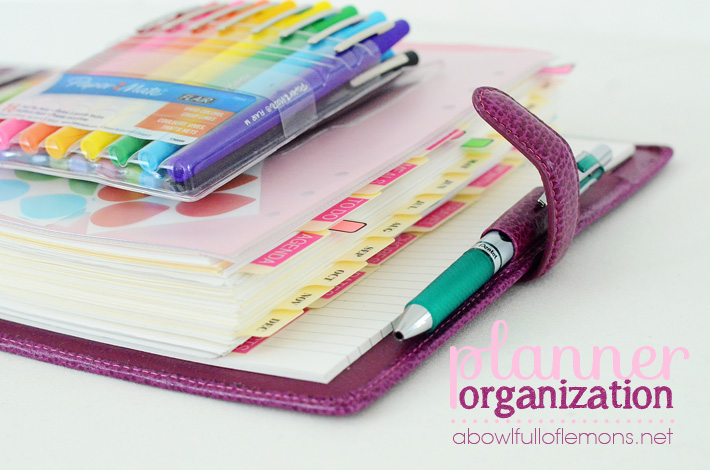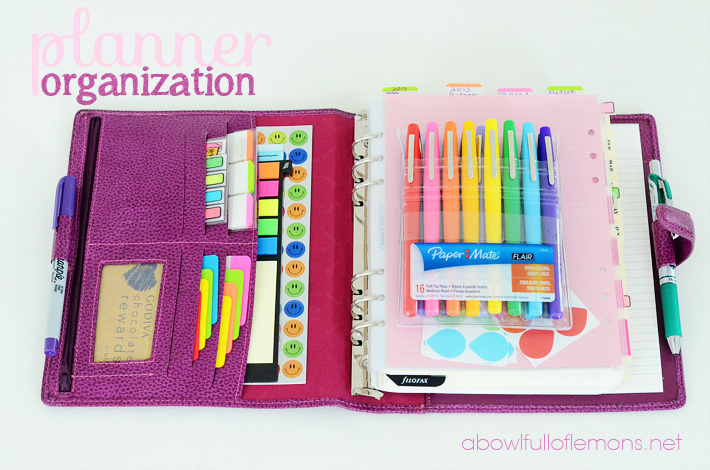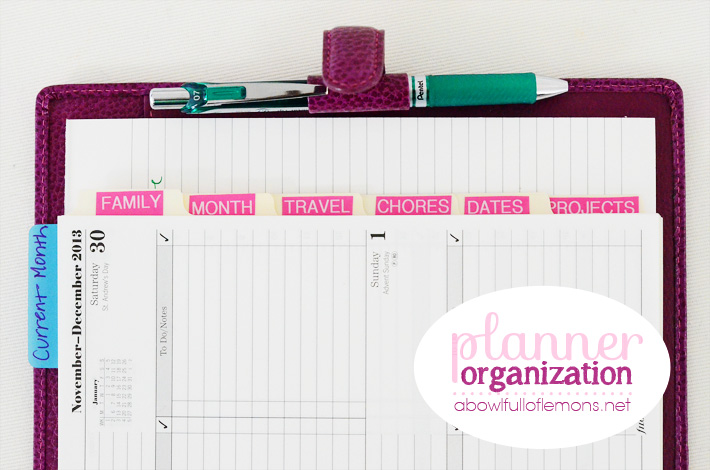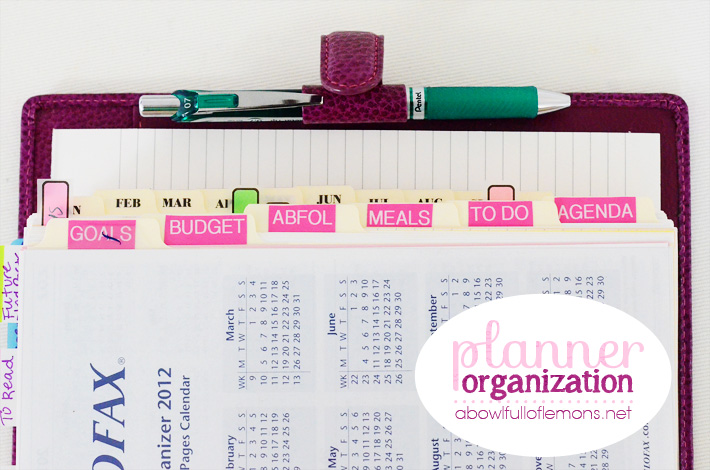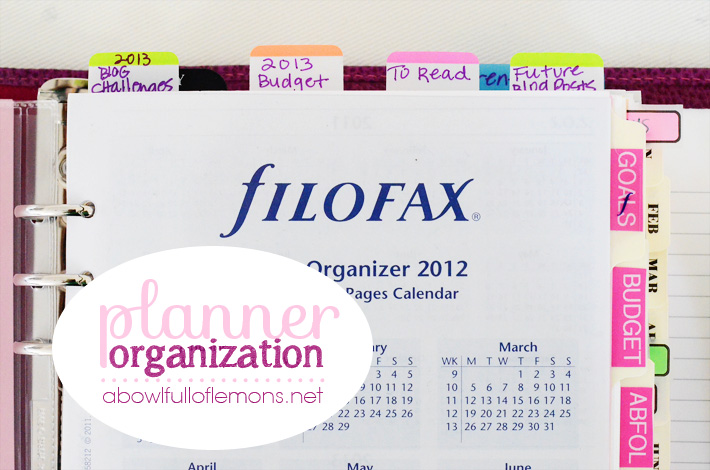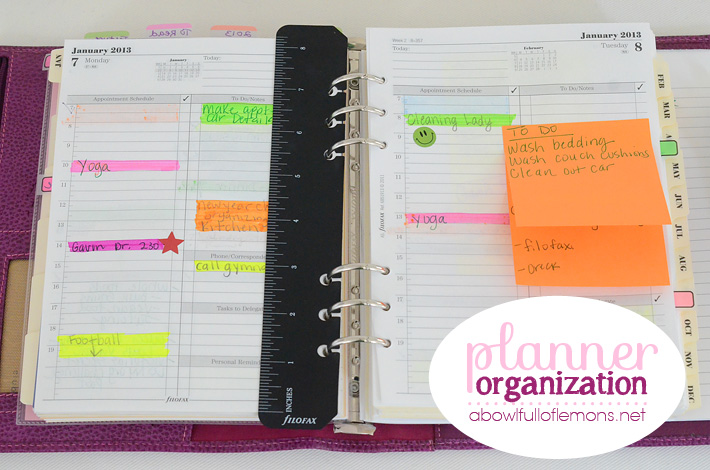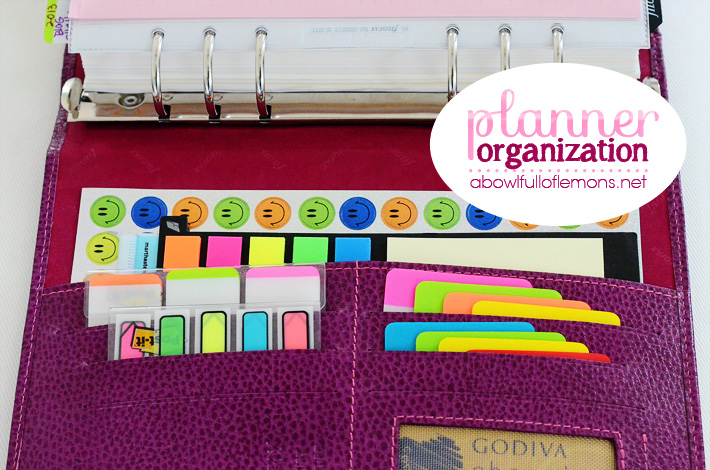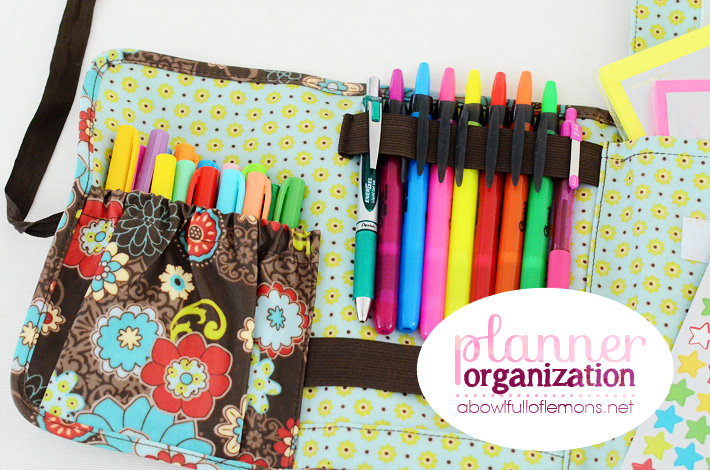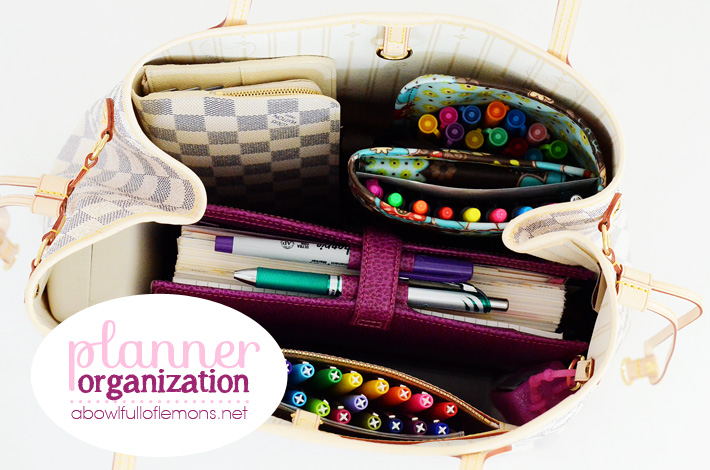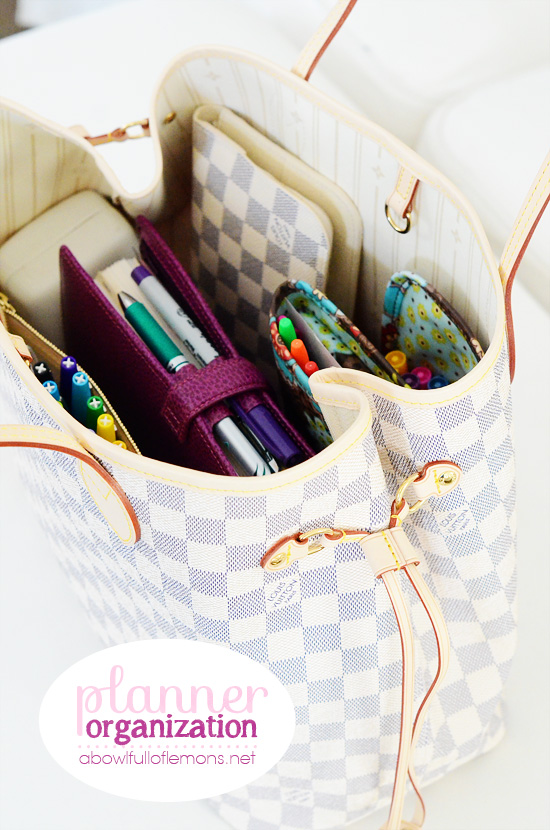 What's in my planner?
A5 Filofax Day per page Business Style (2013)
A5 Month on 2 pages
Month Tabs
Blank Index Tabs (2 sets)
A5 to do list
A5 ruled note paper classic colors
A5 Finance
My accessories
How I organize my planner?
Color code everyone's schedule (Blue=Blog, Green=To Do's/Appt's, Yellow=Kids, Pink=Me, Red=Dr Appt)
Daily to do's/reminders go on a sticky note. If I dont complete the task, it gets moved to the next day.
Use tabs for each category (See above).
Sticky tabs are used for sub categories within a category. (Top of planner pages).
Check planner every morning & night.
SHARE YOUR PLANNER…
Do you have a love for planners & organizers as well?  Would you like to share your planner organization at A Bowl Full of Lemons?  If so, please email me your planner pictures (un-shrunk) at abowlfulloflemons@gmail.com.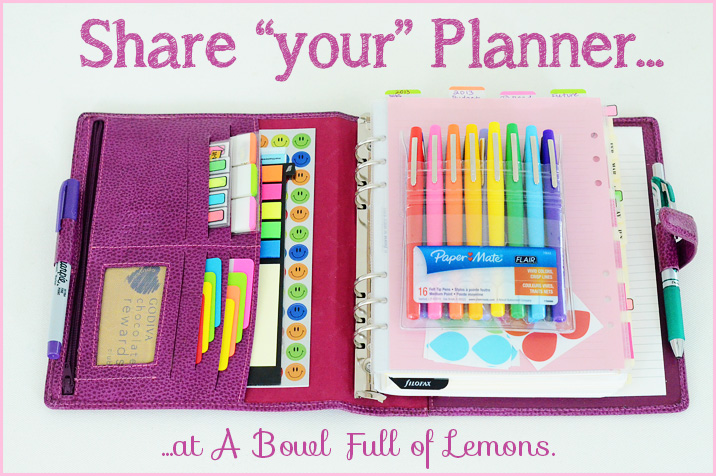 Tags: organization, planner, planner organization
Blog, Featured Posts, guest planners, Organize, planners, Planners & Binders, Slider Posted in 155 comments