Welcome back to my February cleaning series. Today I am sharing my 2nd step to "keeping a clean home" – the floors. In my opinion, this is the most daunting task of them all… but the most effective one.  If you maintain clean floors on a daily basis, your home will look cleaner, period!  If you wait several days to a week to give them the attention they need, your home will look dirty.  Its that simple.
Yesterday (Step 1), I shared the first step to keeping a clean home – The Kitchen.  Today is day 2, the floors.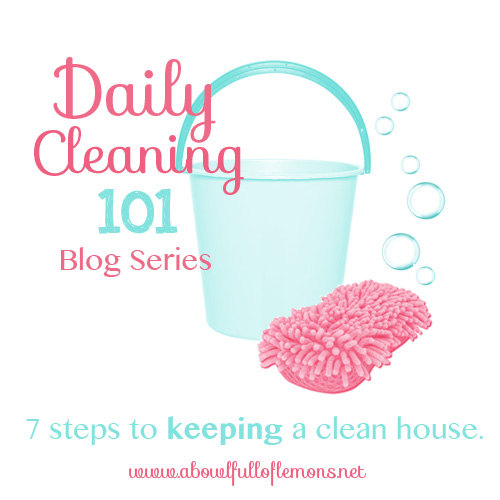 Step 2 – "Daily Floor Care"
– Sweep hard surfaces every day.
– Vacuum carpets daily.
– If you are feeling ambitious, shake out your rugs daily.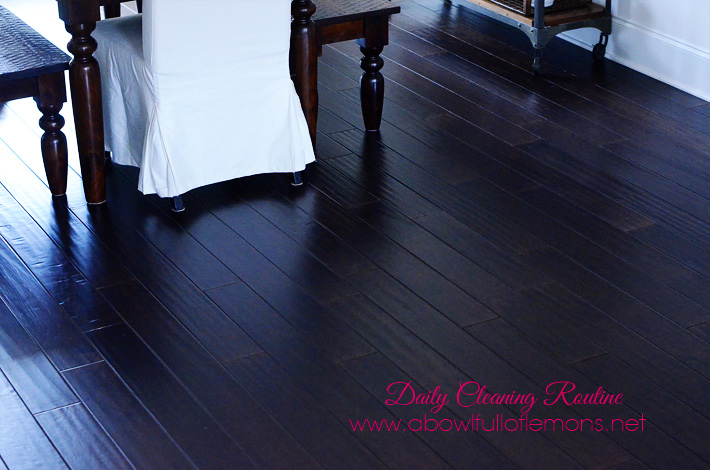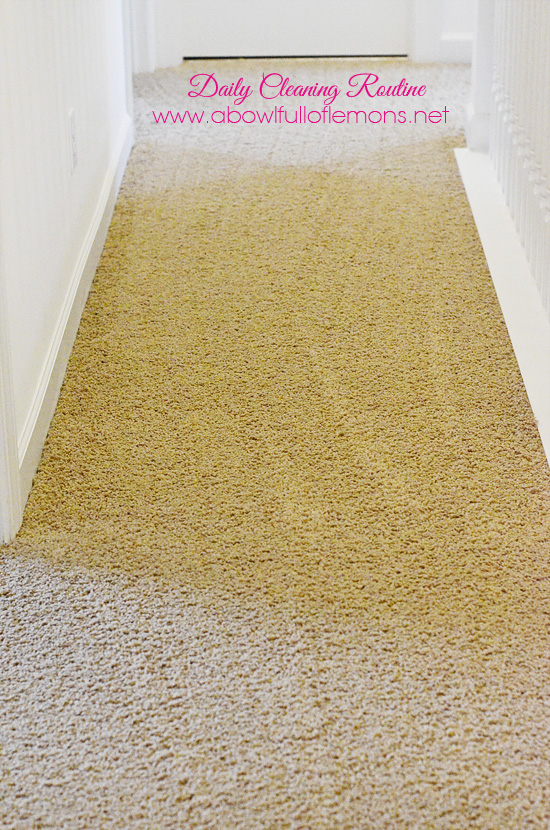 Cleaning Supplies 
Oreck  I use and LOVE my Oreck Magnesium Vacuum cleaner, on a daily basis.  For the last 6 years, I used a Dyson.  I thought it was the greatest vacuum cleaner. That was until I went over my floors with the Oreck after using the Dyson one day.  I was in total shock at the dirt the Dyson missed!  You could hear the Oreck suck up left over dirt that the Dyson missed.  My carpets now look brand new, after every vacuum.  *I love the Oreck so much that I will be giving one away at the end of my "Daily Cleaning 101" series.
* I use my Oreck to sweep and vacuum all floors in my home.  It adjusts to any floor/carpet levels. I have high pile carpet and it works great. The dyson struggled with it.
Basic H   I wash my hardwoods & tile floors with Basic H.  Its a versatile multipurpose concentrated cleaner that lasts for-e-v-e-r!  In between weekly cleanings by my cleaning lady, I spray any spots/areas that are dirty with a bottle of Basic H and wipe it down. I also use Basic H in my Promist mop.
Tip
Get your kids involved. Show them how to use the vacuum and broom.  They are definitely capable of such an easy task.
Free Printable
Click on the picture below to print the Daily Cleaning 101 checklist out.  It will remind you of what needs done and how little time it takes.  Please do not redistribute. Personal use only.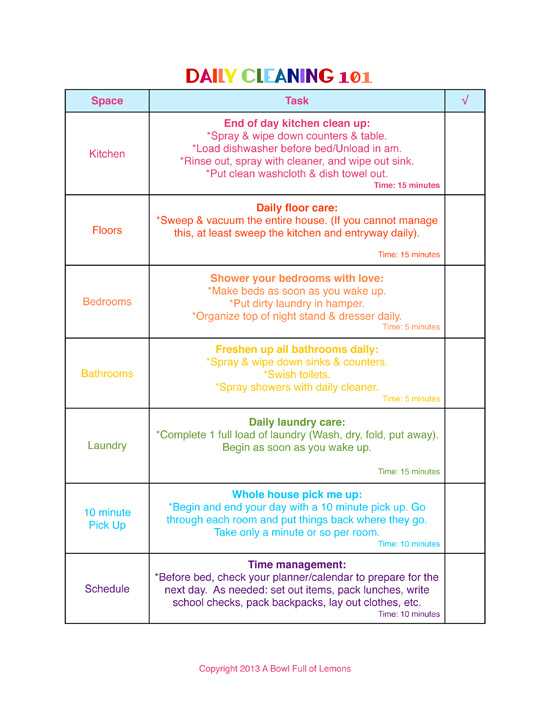 I laminated the printable and put it on a clipboard, in my cleaning caddy. I use expo markers to check off each task once its completed.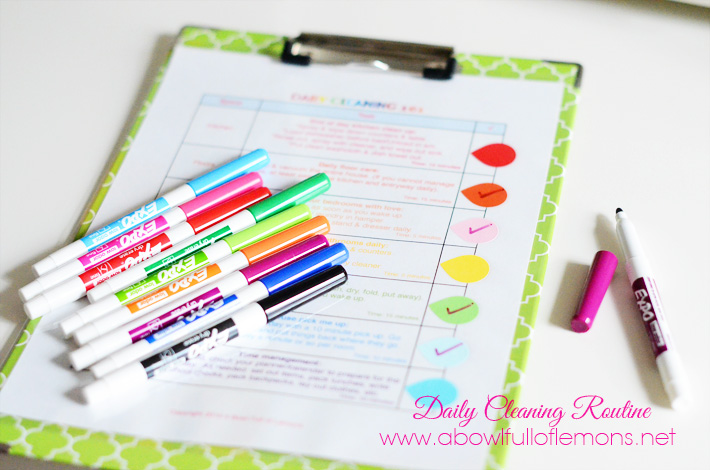 My favorite cleaning products
Cleaning Plain & Simple by Donna Smallin (My "go to" book for cleaning tips, how to's & recipes)
Get Clean Starter Kit (Contains everything in my cleaning kit minus Scour Off)
Scour Off (To clean my sink weekly)
Real Simple microfiber cloths
Oreck Magnesium Vacuum (Giveaway at the end of the Series)
Basic H (Floor cleaner)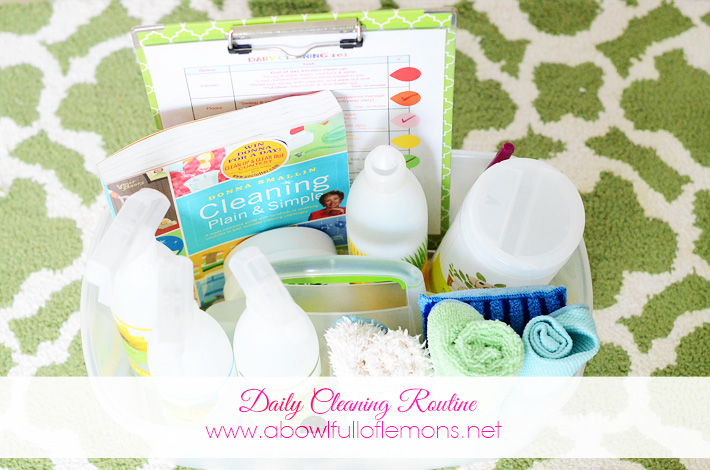 Conclusion
Maintaining the floors in your home will not be easy.  You must commit to doing this on a daily basis.  Once you do, it will be a task that you will be proud of every time you walk into a room. Remember, it should only take 15 minutes.  I will see you back here tomorrow for step 3 of "how to keep a clean home".
Tags: cleaning, daily cleaning 101
Blog, Clean, Cleaning, Daily Cleaning 101, Shaklee Posted in 68 comments