Welcome back to A Bowl Full of Lemons week of "Daily Cleaning 101".  Today I am sharing my 5th step to "keeping a clean home", the laundry.  In the blink of an eye, the laundry can turn into a mountain of chaos.  You don't have to let this happen. If you give your laundry care and attention once every day, what used to be a hot mess can become a quite manageable and simple daily task.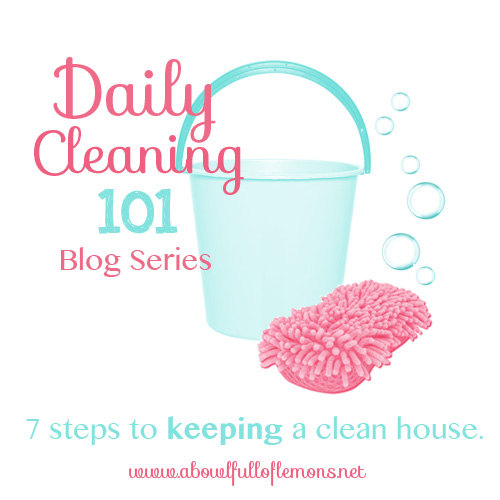 Step 5 – "Daily Laundry Care"
Complete one full load of laundry each day (Wash, dry, fold, put away).
Start the washer as soon as you are up and dressed.
Place a laundry hamper/basket in each bedroom.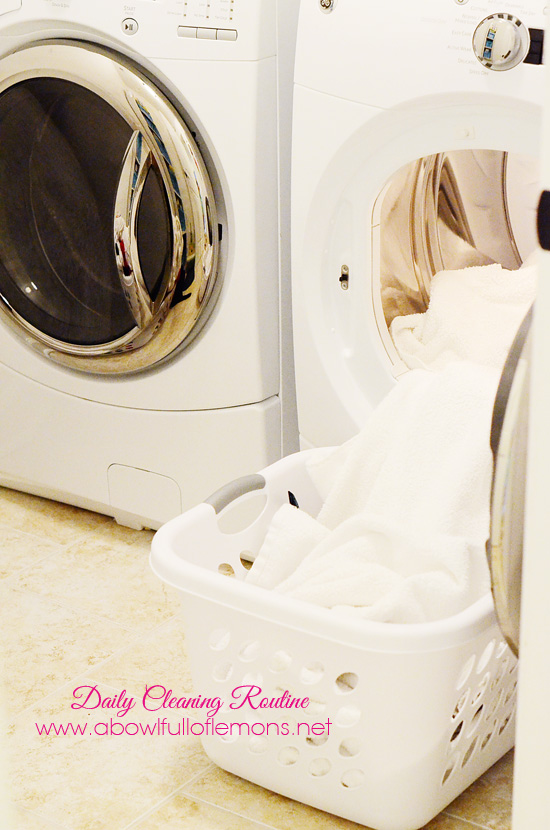 My Cleaning Supplies 
 Fresh Laundry Concentrate  I love and use Fresh Laundry Concentrate detergent because it works great in my HE washer. It's super concentrated and includes a pre-spotter and laundry cleaner all in one.
Soft Fabric Concentrate  All natural plant based softener.
All Natural Homemade Laundry Detergent
If you are looking to save some money (or if you're on the Dave Ramsey plan), you can try this all natural homemade laundry detergent. I researched many recipes online and most homemade detergents included these common ingredients.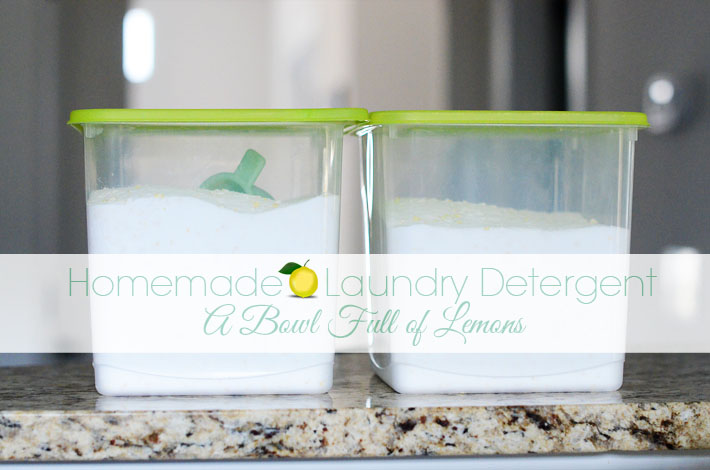 Detergent
1 (4 lb) box of Borax
1 (4 lb) box of Super Washing Soda
1 (4 lb) box of Baking Soda
3 bars of Dr. Bronner, Kirk's Castile, Fels Naptha, Zote, OR Ivory soap (Shredded)
Mix well in a large container. Cover with a airtight lid.
Directions for use: Add two heaping tablespoons to each load of laundry. You will need less with an HE washer.  *When using powder in your HE washer, make sure to remove the detergent selection tray. (Read your manual to be sure you are using powder detergent correctly).  Makes about 150 loads.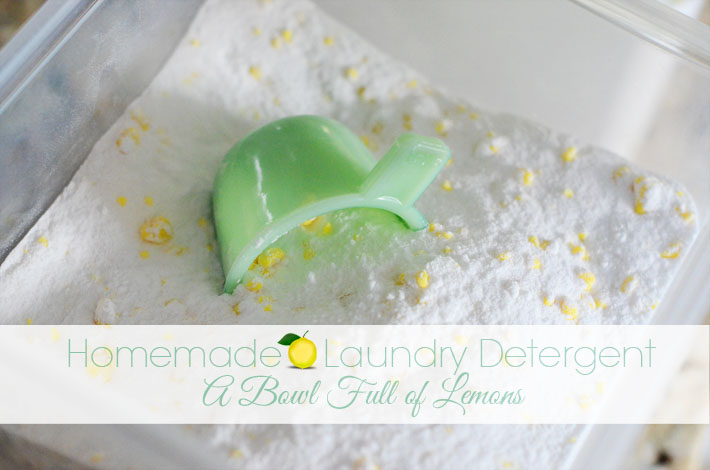 Fabric Softener
1/4 cup Vinegar (Place in fabric softener compartment)
Fabric Dryer Sheets
Place 10 drops of pure essential oil on a cotton cloth and place in the dryer with your clothes. (You can use clove, lime, spearmint, geranium, peppermint, spruce, or lavender).
Free Printable
Click on the picture below to print the Daily Cleaning 101 checklist out. It will remind you of what needs done and how little time it takes. Please do not redistribute. Personal use only.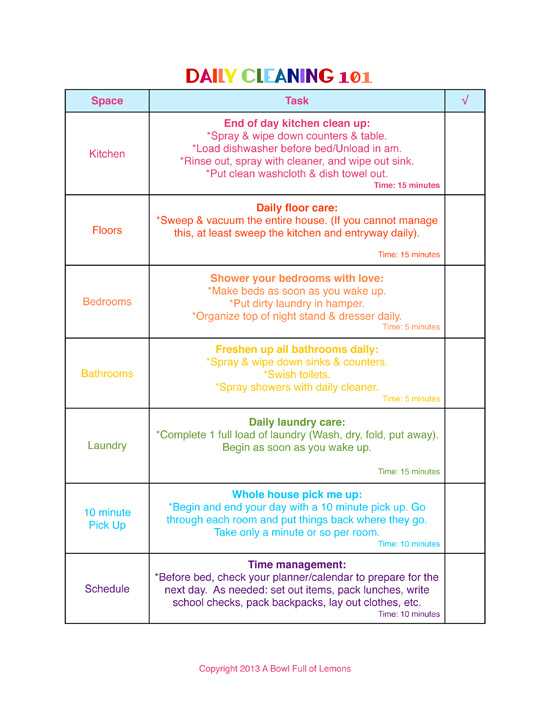 My favorite cleaning products
Cleaning Plain & Simple by Donna Smallin (My "go to" book for cleaning tips, how to's & recipes)
Get Clean Starter Kit (Contains everything in my cleaning kit minus Scour Off)
Scour Off (To clean my sink weekly)
Real Simple microfiber cloths
Oreck Magnesium Vacuum (Giveaway at the end of the Series)
Basic H (Multi purpose cleaner)
Nature Bright (Stain remover/brightener)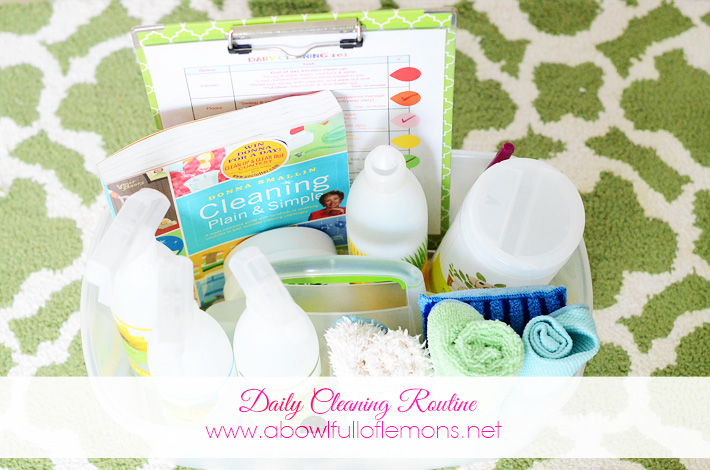 Conclusion  
If you take 15 minutes out of your day to complete 1 full load of laundry, you will feel less overwhelmed and more in control of your home.  Trust me, it works!  Try it for one week and see how you feel.
Tags: cleaning, daily cleaning 101, homemade laundry detergent, how to clean, laundry, shaklee
Blog, Clean, Cleaning, Cleaning Recipe, Daily Cleaning 101, shaklee featured, Slider Posted in 84 comments