Today I am so thrilled to be giving away a fabulous vacuum cleaner.   If you have never heard of the Oreck Magnesium,  you will want to try one out after I share my experience with you.  I was gifted an Oreck to try out for a few weeks,  review it & give my honest opinion about it.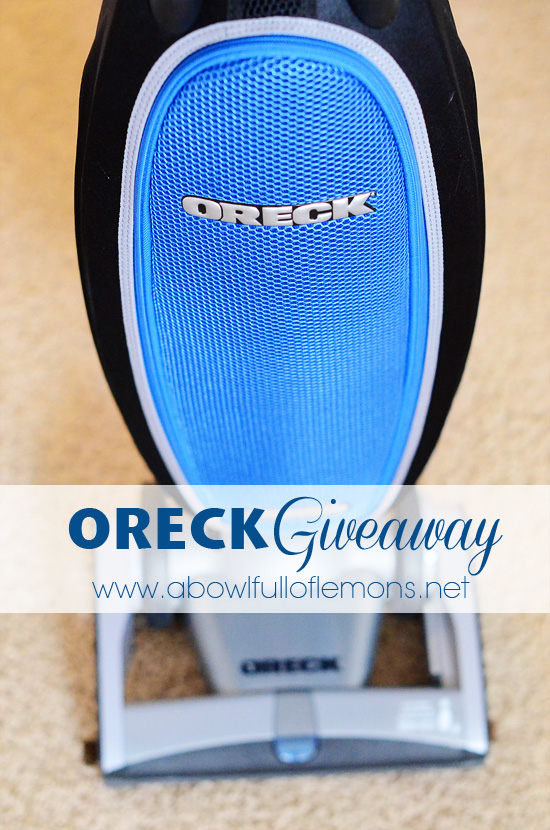 I have been testing out the Oreck for the last 3 months.  I previously owned a Dyson. I used it for the last 6 years and loved it.  It treated me well.  BUT after the first time I switched over to the Oreck, I was in shock at the dirt the Dyson missed on my carpet.  There was so much leftover.  I was sold from day 1. It really is a top of the line vacuum cleaner (made in the USA) that actually works well.
There are only 2 settings, Low and High.  The vacuum adjusts on its own, to any type of flooring.  You don't have to keep switching back and forth from settings. My most favorite part of this vacuum is that it glides easily on my high shag carpet. The dyson struggled with that.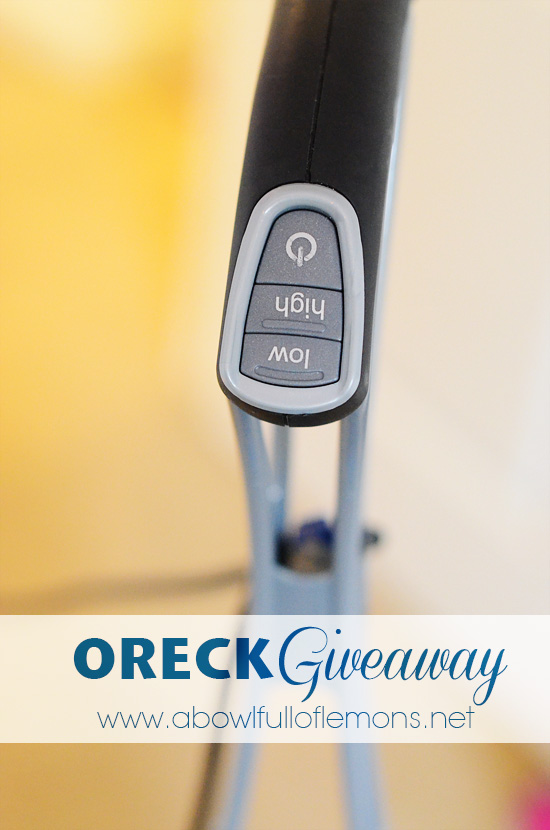 The Oreck Magnesium is so lightweight (7.7 pounds) and easy to carry up and down the stairs by its large handle.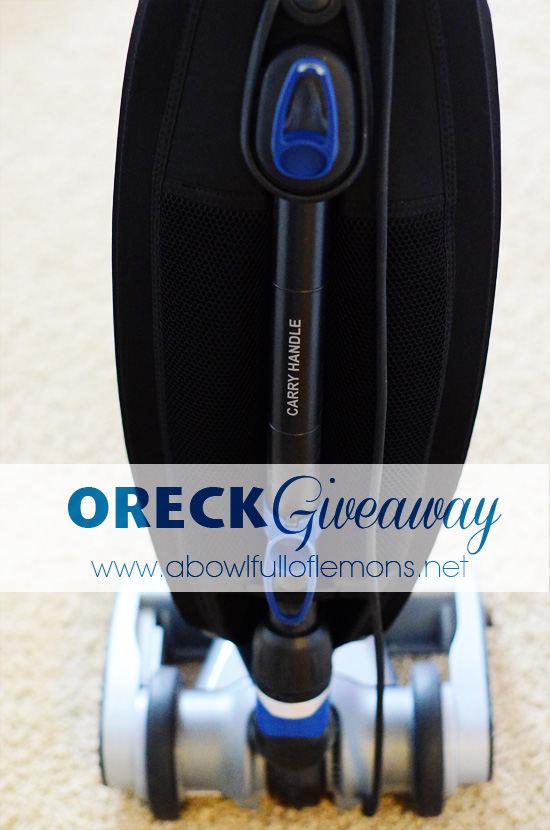 The one thing I was apprehensive about was switching from a canister to a bag.  I actually like the bag more, especially since it's a HEPPA filter. There is literally no mess (unlike the canister which leaves residual dirt) and the bag holds a LOT of dirt. I've only had to switch out the bag once. So we need to switch it out about every 3 months or so.  We vacuum a lot and have 2 pets.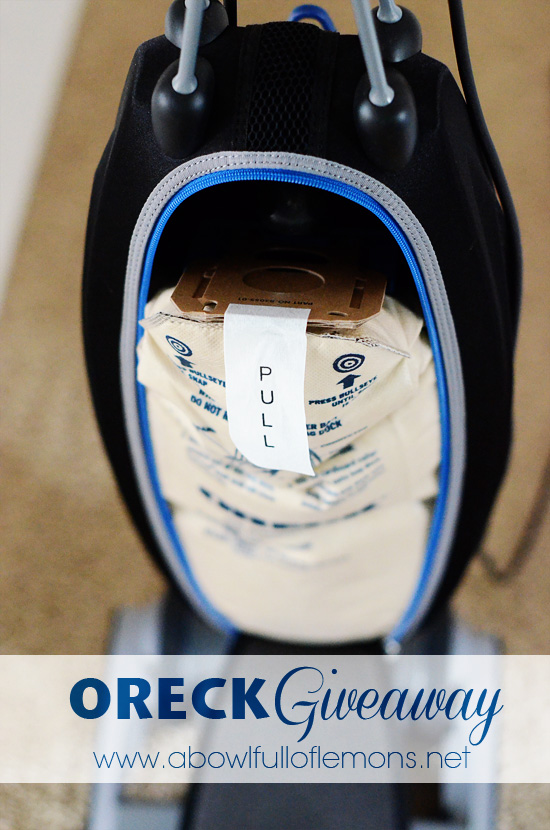 All you have to do is pull it out with the white tag and put in the new one. Its so easy!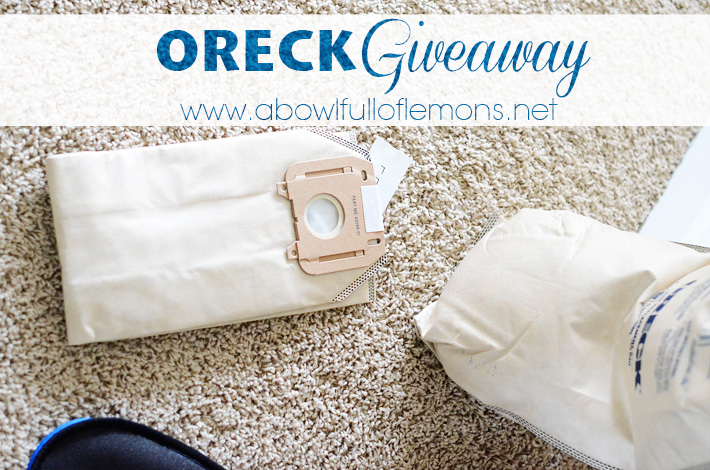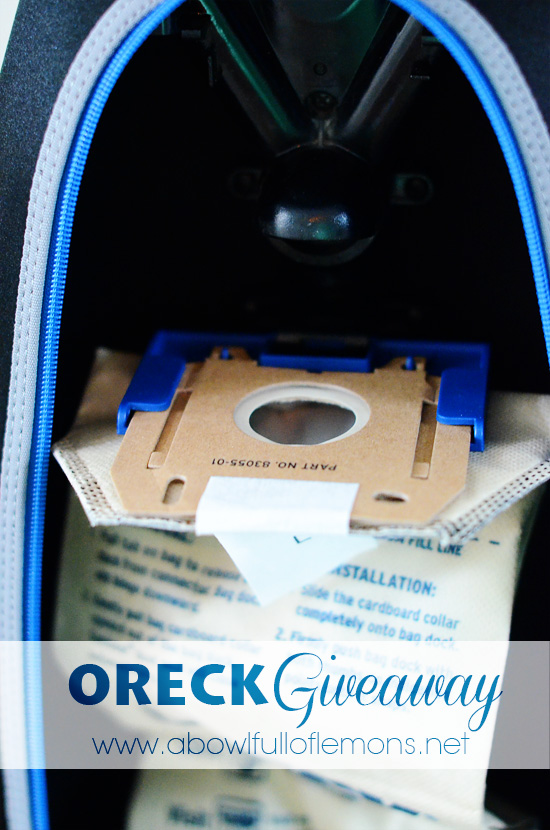 Every time I vacuum, my carpet looks brand new again. It makes those beautiful vacuum marks that I can't live without. <3
 It truly is a beautiful vacuum and totally worth the money.  I only wish I had purchased it a long time ago.  This vacuum cleaner had me at hello!!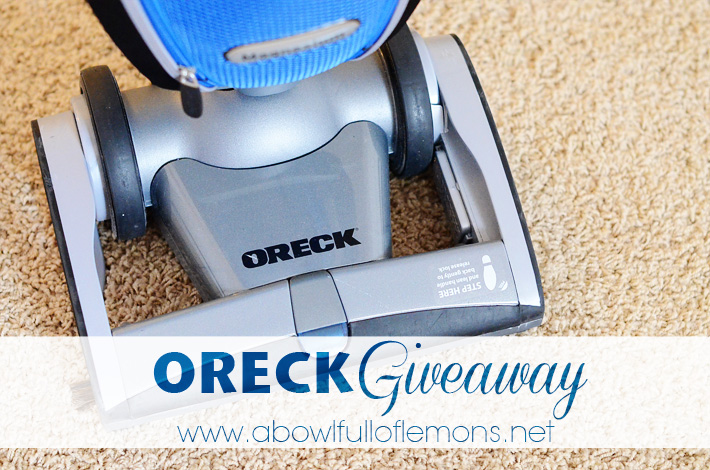 I also received the Ultimate Handheld Vacuum Cleaner. I use it on our stairs and on small areas that need cleaned up (crumbs, etc). It's a powerful, portable and lightweight handheld vacuum perfect for above-the-floor cleaning, includes a 20 ft. power cord, five specialized cleaning tools, and an installed HEPA filter.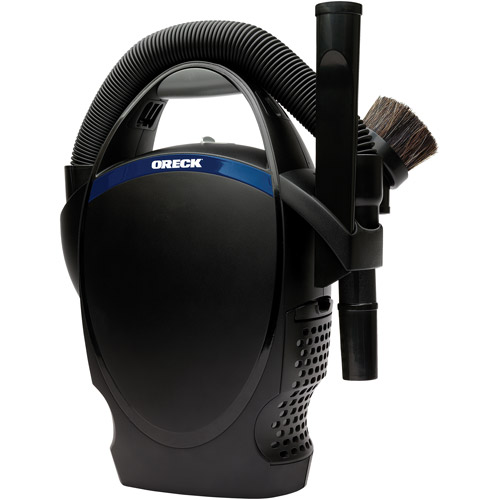 Would you like to WIN an Oreck Magnesium & Ultimate Handheld Vacuum Cleaner?  If so, all you have to do is follow the steps on the Rafflecopter below. You must do the following in order to be entered to win… (I will check to see that these have been done before I announce the winner).
1. Become a subscriber to ABFOL
2. Follow ABFOL on Facebook
3. Share the giveaway on YOUR Facebook
4. Visit Oreck.com and come back here to tell us something you learned about the Magnesium RS.
*All other entries are bonus ways to be entered!
Important details & rules:
The giveaway winner must be a resident of the U.S. 48 contiguous states. There will be one winner of the Oreck Magnesium & Ultimate Handheld Vacuum Cleaner ($599 value).  This giveaway will run from February 25th, 2013 @ 1200 am until March 4th at 1200 am est. The winner will have 72 hours to get back to me other wise a new winner will be selected. Please leave a way for me to notify you. Email will only be used for point of contact for winner. Winner will be determined via drawing on Rafflecopter.com.  Good luck!  This is a great givaway.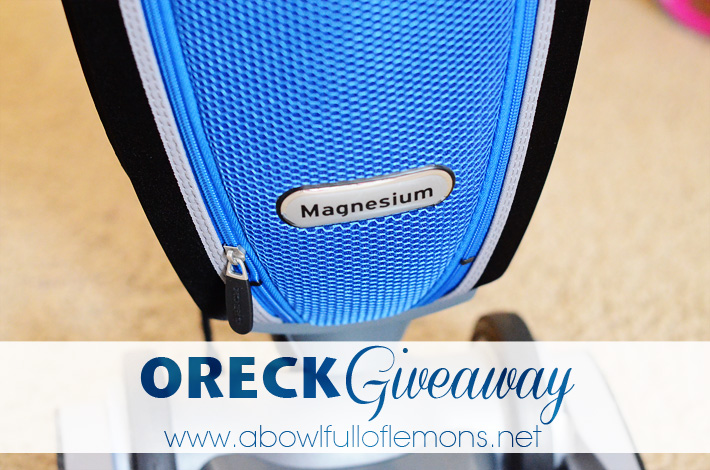 Disclosure
Oreck Corporation provided the prize for the sweepstakes but is not the sponsor of the sweepstakes.
Tags: giveaway, oreck, review
Blog, giveaway, Review Posted in 574 comments