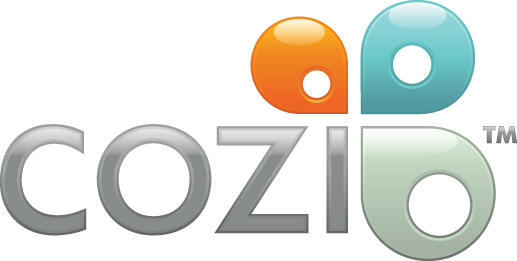 If you have never heard of Cozi before, its been voted the #1 app for moms by moms.   With over 8 million users, its the #1 digital family calendar. My favorite part of Cozi is that I can sync my entire families smart phones with mine.  Everyone always knows what's going on.  If the schedule changes, anyone can adjust it. Today and every day, you can get Cozi for FREE.   Click (here) to sign up.  This month, Cozi is giving away some free Cozi gold upgrades and a Kindle Fire HD. You are automatically entered to win when you sign up for a free Cozi account.
What can you do with Cozi?  With Cozi, you can organize your family's appointments, routines, schedules and activities in one place, then add on your birthdays, meal plans, and even the daily weather report, and you've got a single go-to resource that's easy to use and has everything you need to stay on top of daily family life. Now that's a calendar you'll WANT to look at every day!

Online family calendar
The easiest way to manage home and family schedules in one central location.
There's nothing stationary about your life, so why depend on a family calendar that hangs on a fridge or wall? Cozi is the #1 online calendar the whole family can access from their own computers, phones or other mobile devices. With Cozi, you can:
View individual schedules, or the whole family all at once in a color-coded calendar.
Receive appointment reminders by text or email.
Get an agenda email for the upcoming week sent direct to the inbox of any family member.
Quickly enter appointments using your own words, "Lunch noon tomorrow".
View existing Internet calendars, including personal iCals (Google or Yahoo calendar), or public iCals (sports or school calendars).
Use Cozi's Schedule feature to enter recurring activities like sports practices, childcare, and school schedules.
Sync Cozi with Microsoft Outlook or get your appointments right on your desktop with the Cozi family calendar gadget.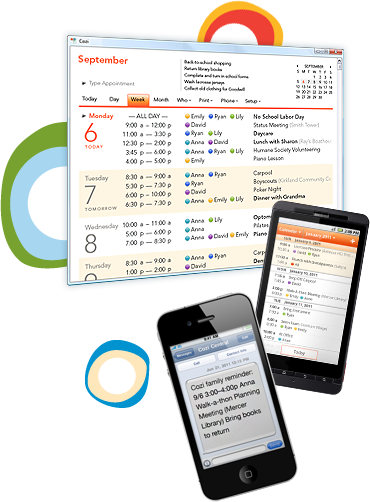 Meal Planner and Recipe Box
Simplify the way you get dinner on the table.
How can we call ourselves a family organizer without giving you a way to organize a big part of family life that happens every single day? (No, it's not a tool to make the kids go to sleep on time —but when we figure that out, we'll let you know.)
Store all your recipes in one place—online and easy to access
Add ingredients from your recipes to your Cozi shopping list with the click of a button
Drag and drop your recipes to create a dinner plan for the week
Have a central place where the whole family can see what's for dinner tonight
Add family-friendly dinner ideas to your recipe box—it's a great way to get up and running quickly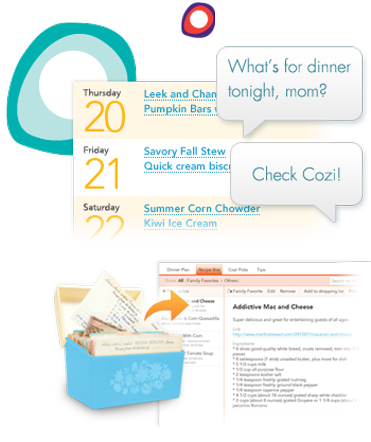 … and MANY more features with this app.  Click (here) to get your FREE Cozi app today. When you sign up for free, you are automatically entered to win a free Cozi gold upgrade and a Kindle Fire HD.
Tags: cozi, giveaway
Blog, giveaway, March 2013 Posted in 18 comments