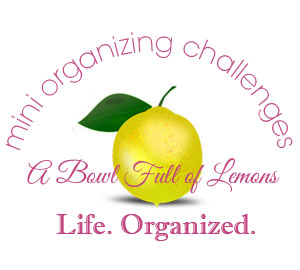 There have been many requests for me to create a "mini" organizing challenge "series", for you to keep control of your home organization.  So last month I decided it was time.  I have a whole list of mini organizing challenges, thanks to your recommendations on the facebook group. These challenges are going to be simple and should not take too much time to complete.  The goal is to get your home organized & cleaned a little at a time, without the headache of a large project to complete all at once.  I hope you'll join me each week and get your nooks and crannies organized, right along with thousands of other ABFOL fans.  If you have any questions, concerns, or need a little extra support while beginning the journey of organizing your life, join ABFOL Facebook community (here).  There are over 10,000 others who are in the same situation as you.
THE UTENSIL DRAWER
Today we are in the kitchen, cleaning and organizing the utensil drawer. This drawer can get out of hand, fast!  This assignment may not seem like much, but after its finished, you will have a smile on your face every time you open up this drawer.  Empty your utensil drawer and give it a good scrub down.  Wash your utensil organizer with soap and water.  Then put everything back all nice and neat.  Some things probably don't even belong in the drawer. Find them a new home and keep this drawer simple and clean.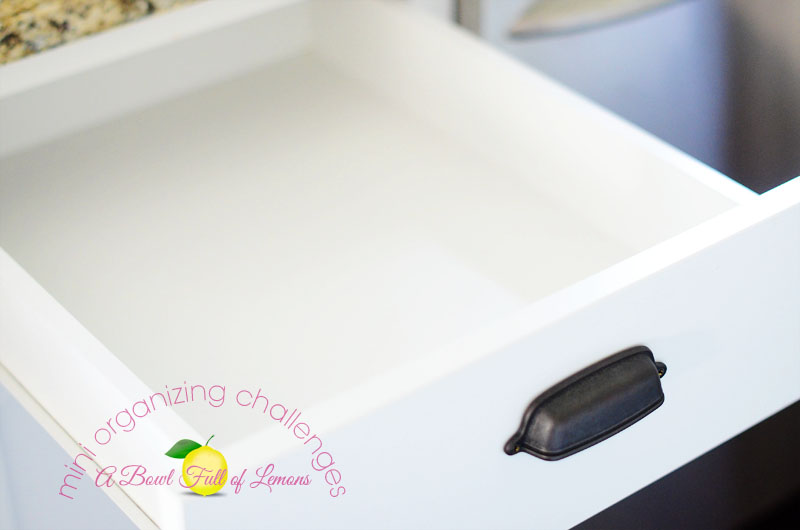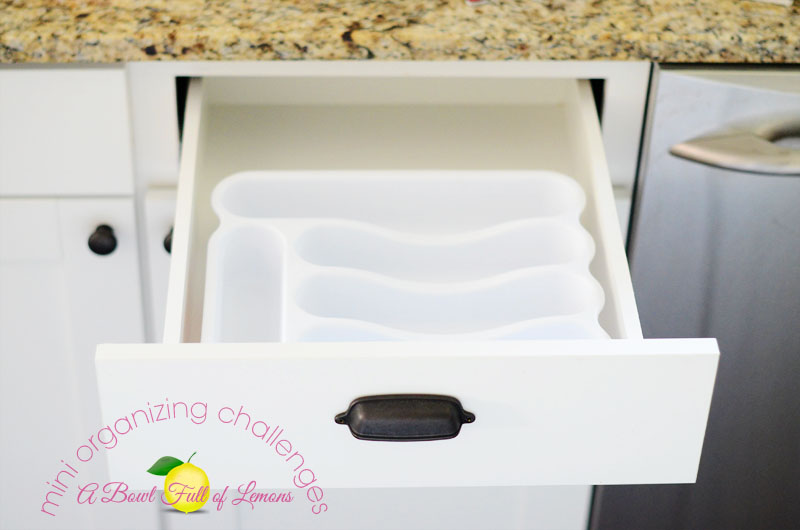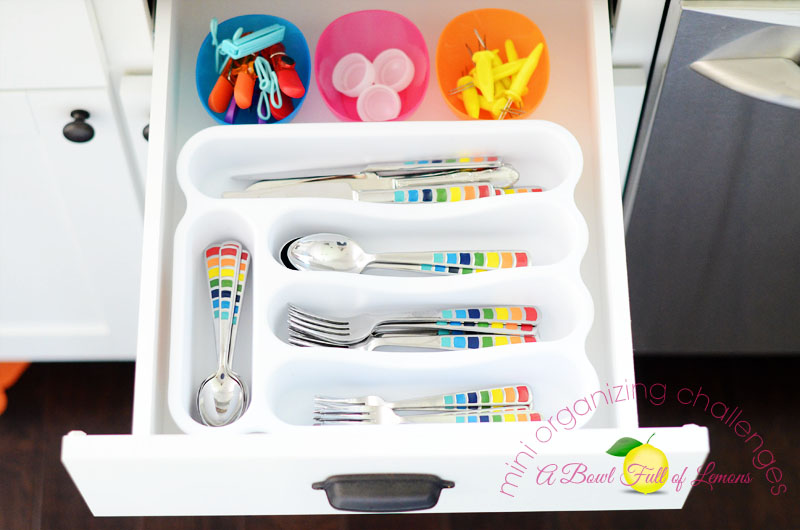 My flatware is from  "Fiestaware". I found the colorful bowls at Ikea. I love the bright colors.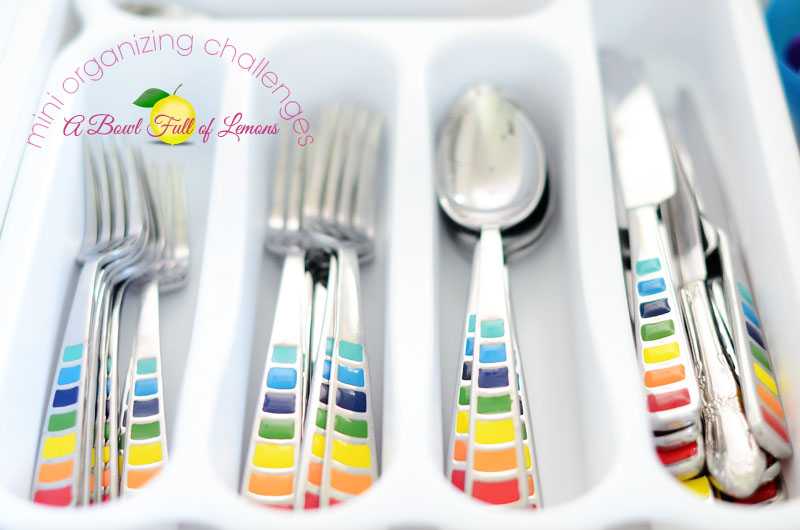 *This post contains an affiliate link.
Tags: drawer organization, kitchen organization, mini organizing challenges, utensil drawer
Blog, drawers, Kitchen, May 2013, mini organizing challenge, Organize Posted in 13 comments