I have been wanting to create a "Drink Station" for my home office for the longest time.  I practically live in my office during the day, blogging for you. 🙂  My office is upstairs, and it's very inconvenient to walk downstairs every time I want a drink.  Well, I finally got around to it, with the help of Office Depot.  Most of my supplies are from there.  I hope you get some inspiration to create your own drink station in your office.  Enjoy!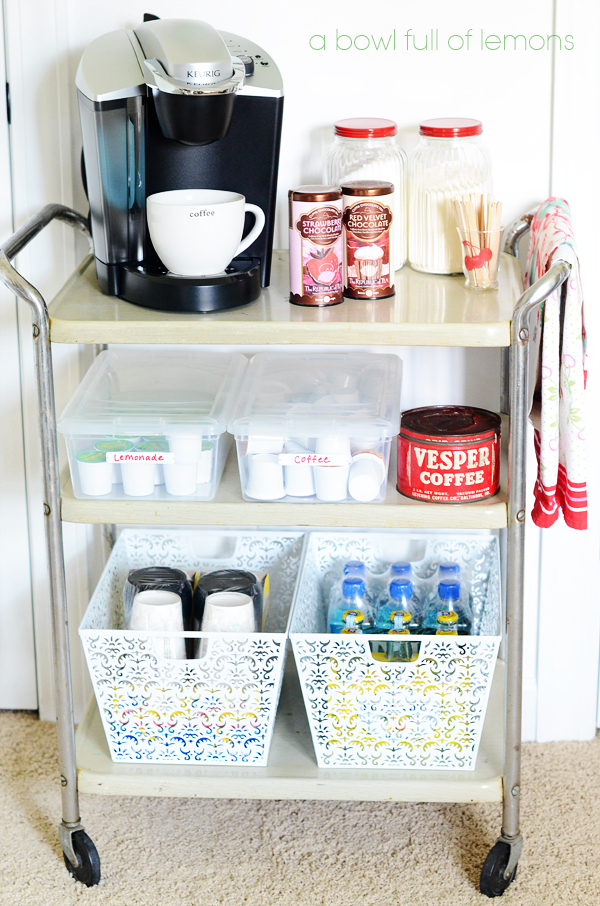 I used a vintage cart for my drinking station.  It fit perfectly between 2 doors in my office.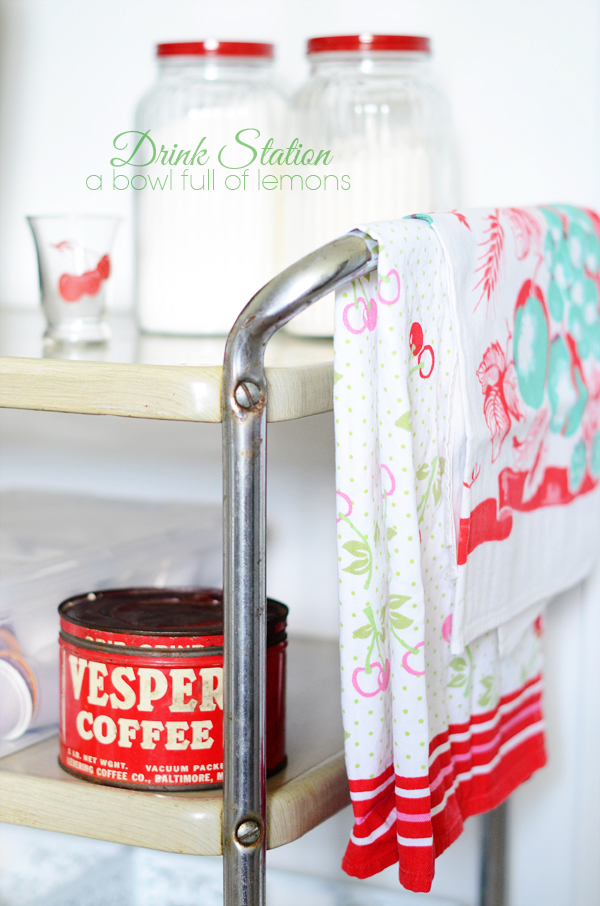 It's a good idea to keep some towels in your station, for spills (and in my case for "prettiness").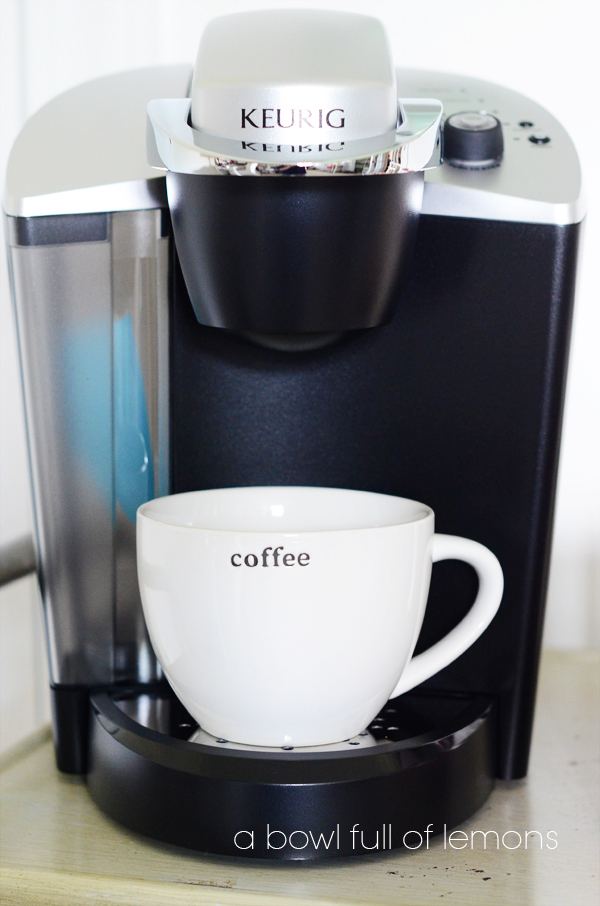 This Keurig is the "Office Pro" model.  Its specifically designed for offices.  (The mug is from Crate & Barrel).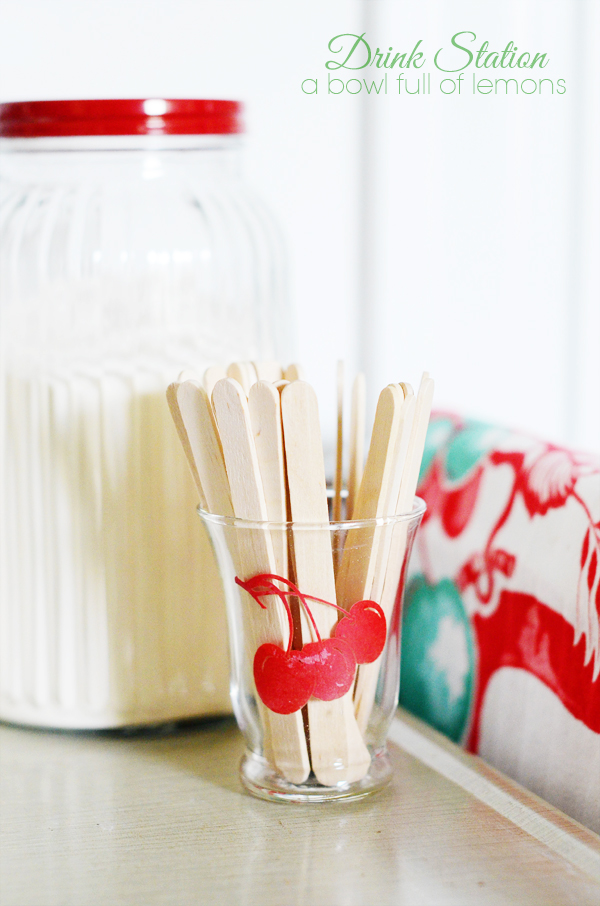 I use wooden sticks for stirring my coffee. Im not fond of plastic stir sticks in hot coffee.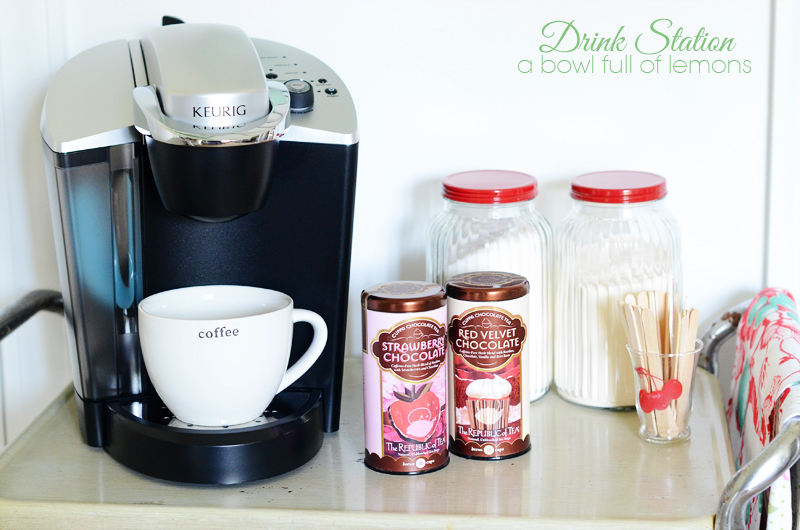 I keep sugar & creamer in large jars. (The jars are from World Market).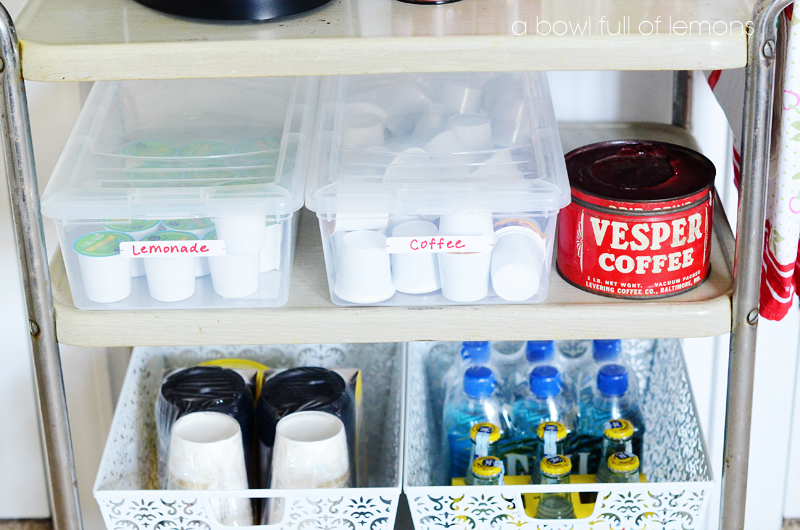 I organized my k-cups into plastic bins.    I like these specific bins because they have clear lids & they are easy to take off.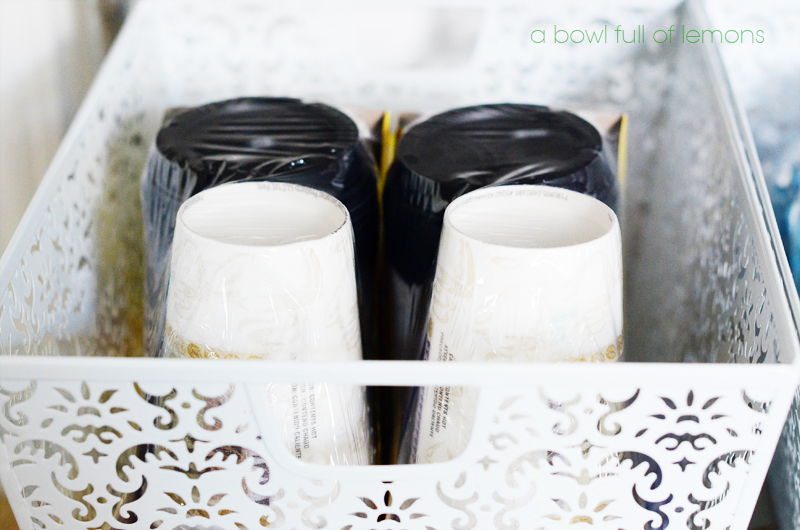 I even purchased the disposable coffee cups from Office Depot. They have so much stuff! It's a one stop shop for many things.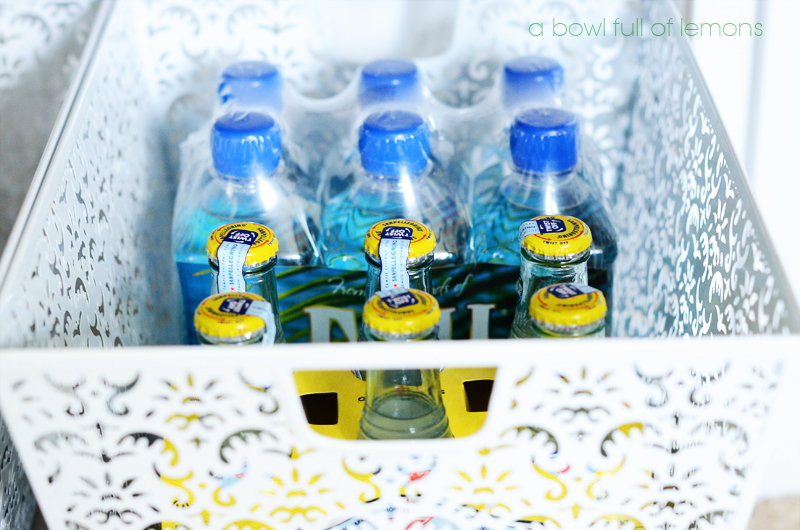 My favorite part of the drinking station are these white bins. I love them!   I store the coffee cups & extra drinks in them.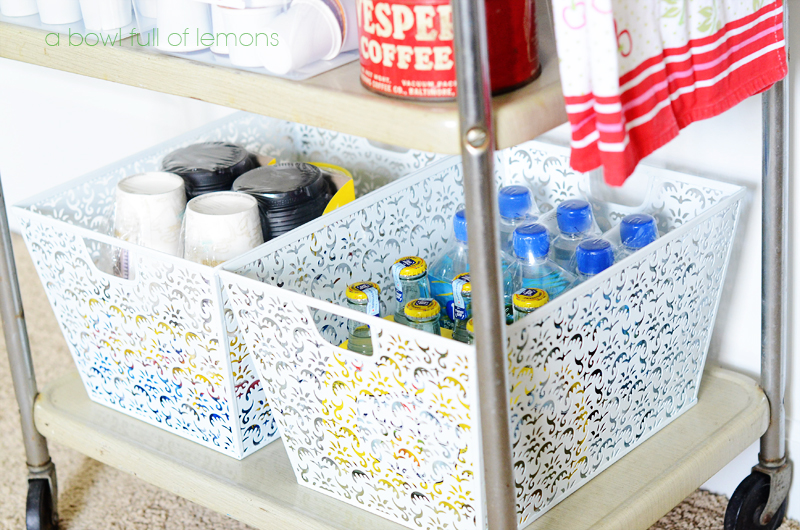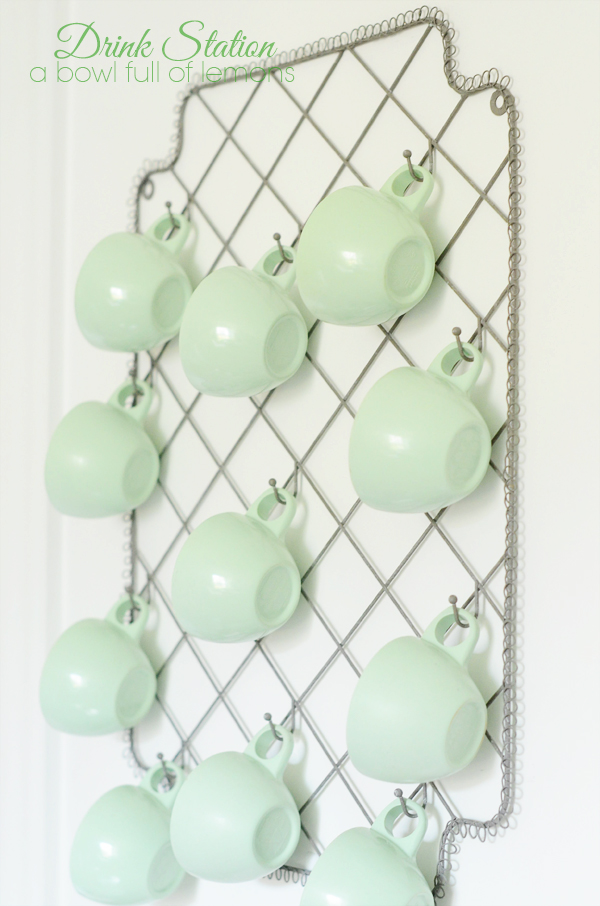 My green coffee cups are vintage & the wall hanger is from TJ Maxx.
Happy Organizing!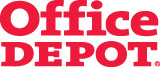 Tags: drink station, office depot, organizing
Blog, drink station, May 2013, Office, Office Depot, Organize, Other Spaces Posted in 22 comments